Best weaving hairstyles for kids
You most likely have no idea just how many beautiful weaving hairstyles for kids are out there. For this reason, we have decided to compile some of the cutest hairdos for girls that can take your child one step closer to becoming a princess. See how some girls like to style their hair, and hopefully, you will be able to find some inspiration for your little one's 'do.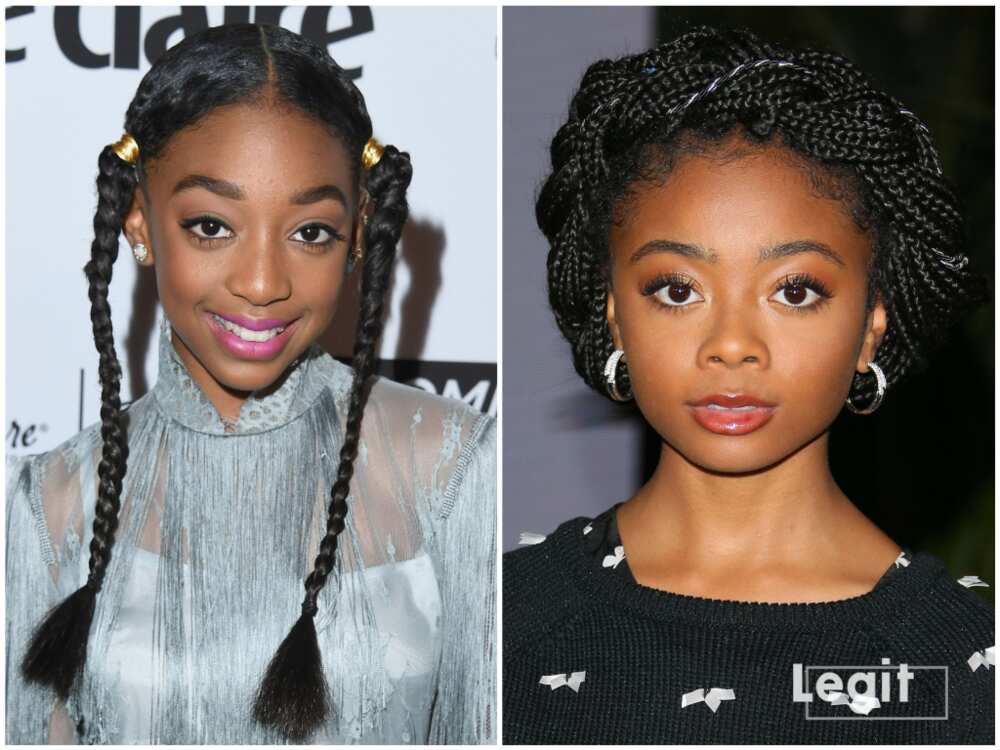 Kids' weaving hairstyles come in many variations, but the most popular one has to be braids. There is something about a little girl with her hair done in braids that makes us go 'awww'. If you want your child to look absolutely adorable, then check out our list, and we promise you that you will not be disappointed.
Long braiding hairstyles for a little girl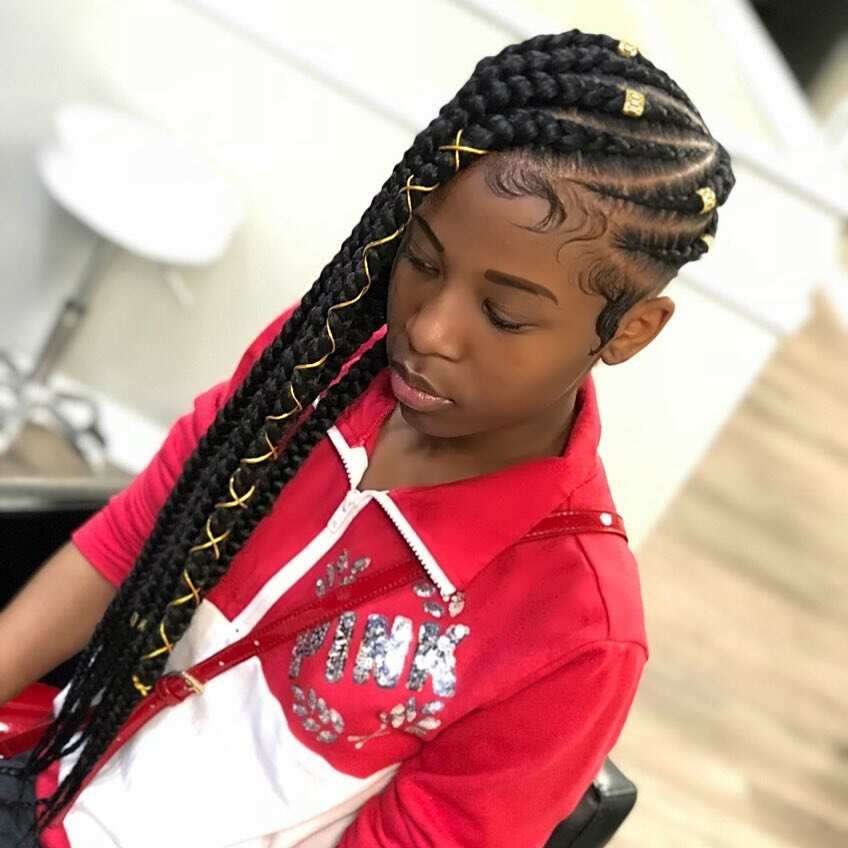 Photo: clubrecepata.info
Let's start this off with this stunning hairstyle. Everything is perfect about it, from the sleeked down baby hairs to golden hair accessories. Such a hairdo might be a little too fancy for the everyday life, but you can treat your girl to something nice on occasion. One thing we love most about this hairstyle is how the braids are made. When the hair is braided in opposite directions, it creates a lovely composition that is definitely going to stand out from the rest.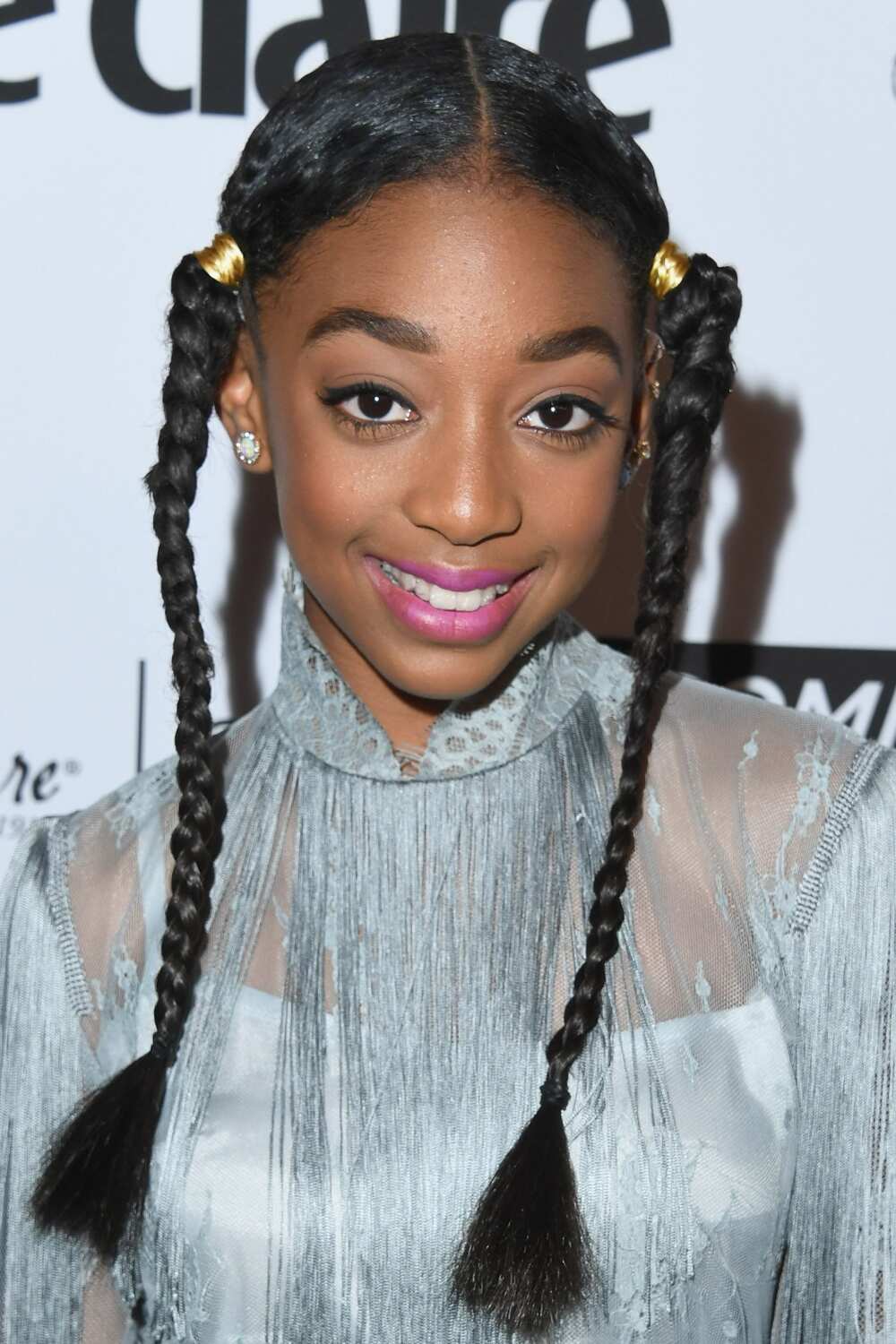 Photo: goodhousekeeping.com
Braids do not always have to be complicated to look lovely, and this photo proves it. There is nothing too hard about these braids, and they look so lovely. Another selling point of this hairstyle is that you can most likely achieve it yourself without going to the hair salon. And if all that does not convince you, just think of convenience. Braids like these are easy to install and remove, and your child will not have to spend hours in a chair while someone constantly pulls on their hair.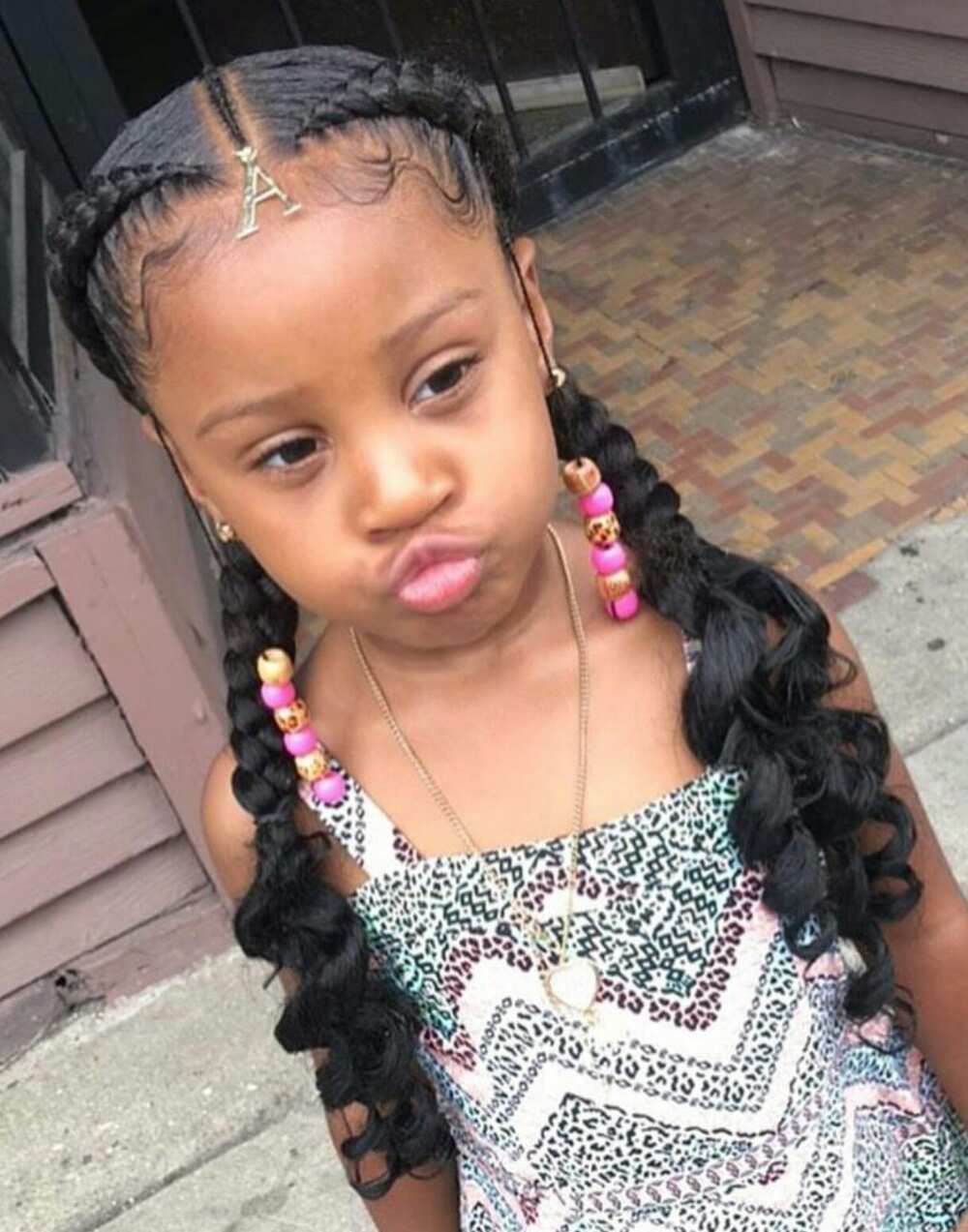 Photo: honestalert.com
READ ALSO: Best hairstyles for black girls
Sometimes regular braids are just not enough. Some little princesses (or their moms) want to go all in when it comes to hairstyles. Here, you can see cute French braids with curly tails, a parting braid adorned with what we assume is the first letter of this girl's name, sleek baby hairs, as well as two tiniest microbraids at the temples with colourful beads. Even though there is a lot going on there, it manages to create a coherent ensemble.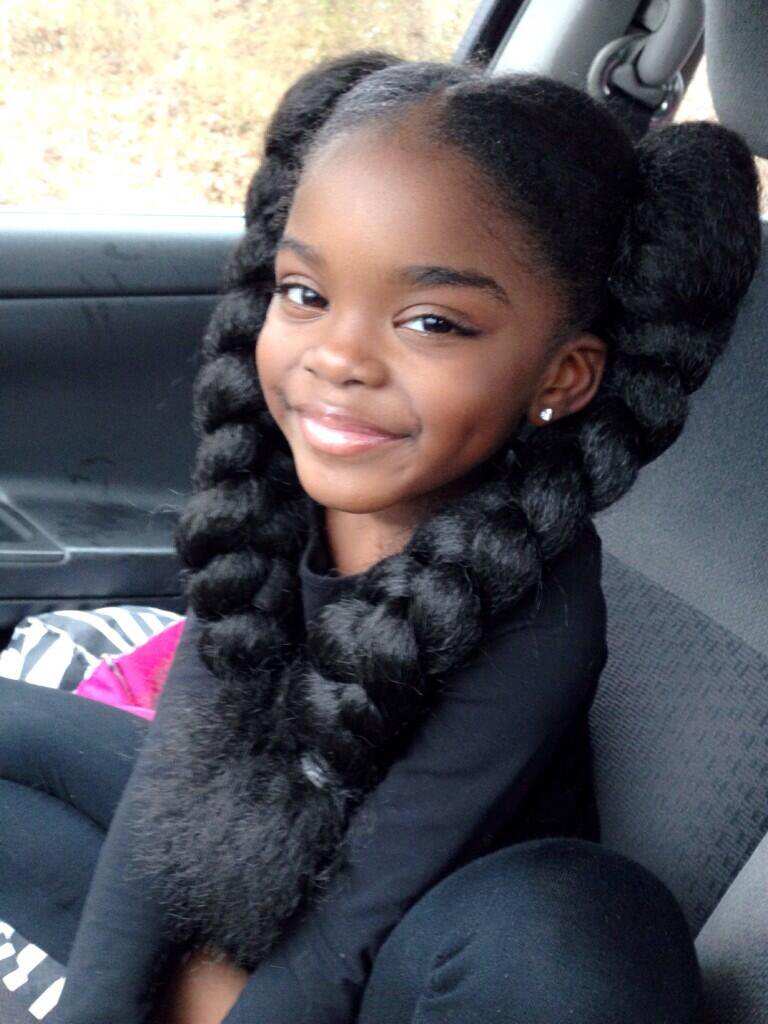 Photo: @lyrichurd on Twitter
Here is another way you can style braids. Despite being quite simple and not featuring any flashy jewellery, these thick braids still look very lovely. As long as the hair used in the making of it is lightweight, this is one of the best hairstyles you can choose for your child, as it is both cute and practical. And you do not always need to add more to be more.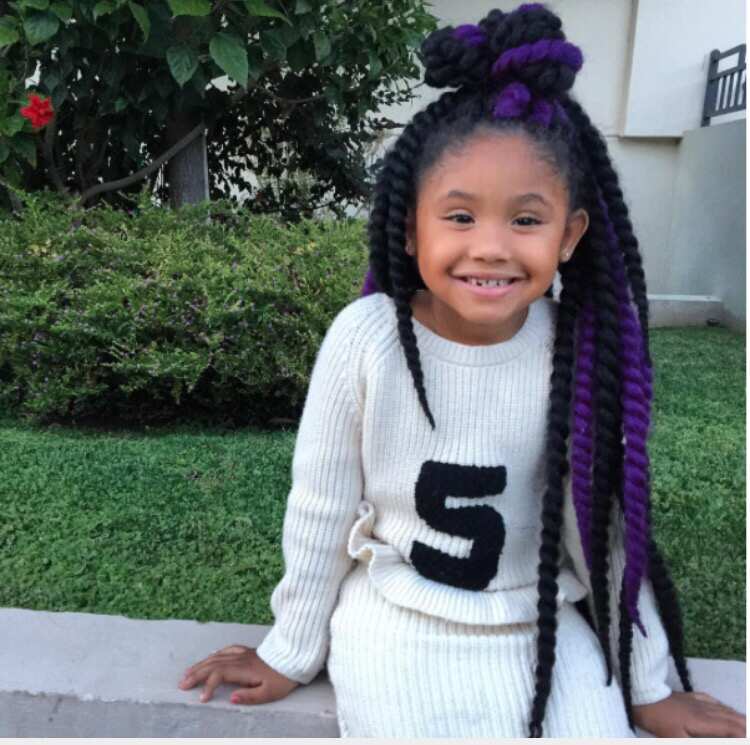 Photo: beautifullynappy.com
With previous sentiment in mind, some girls might not be content with plain braids. After all, when you are a child, you are often automatically drawn to all the things that are colourful and flashy. And what better time to experiment with hairstyles than when you are a child? They do not yet have a dress code or any particular obligations, so it is great to give them some expressive freedom every once in a while.
Short braided hairstyles for children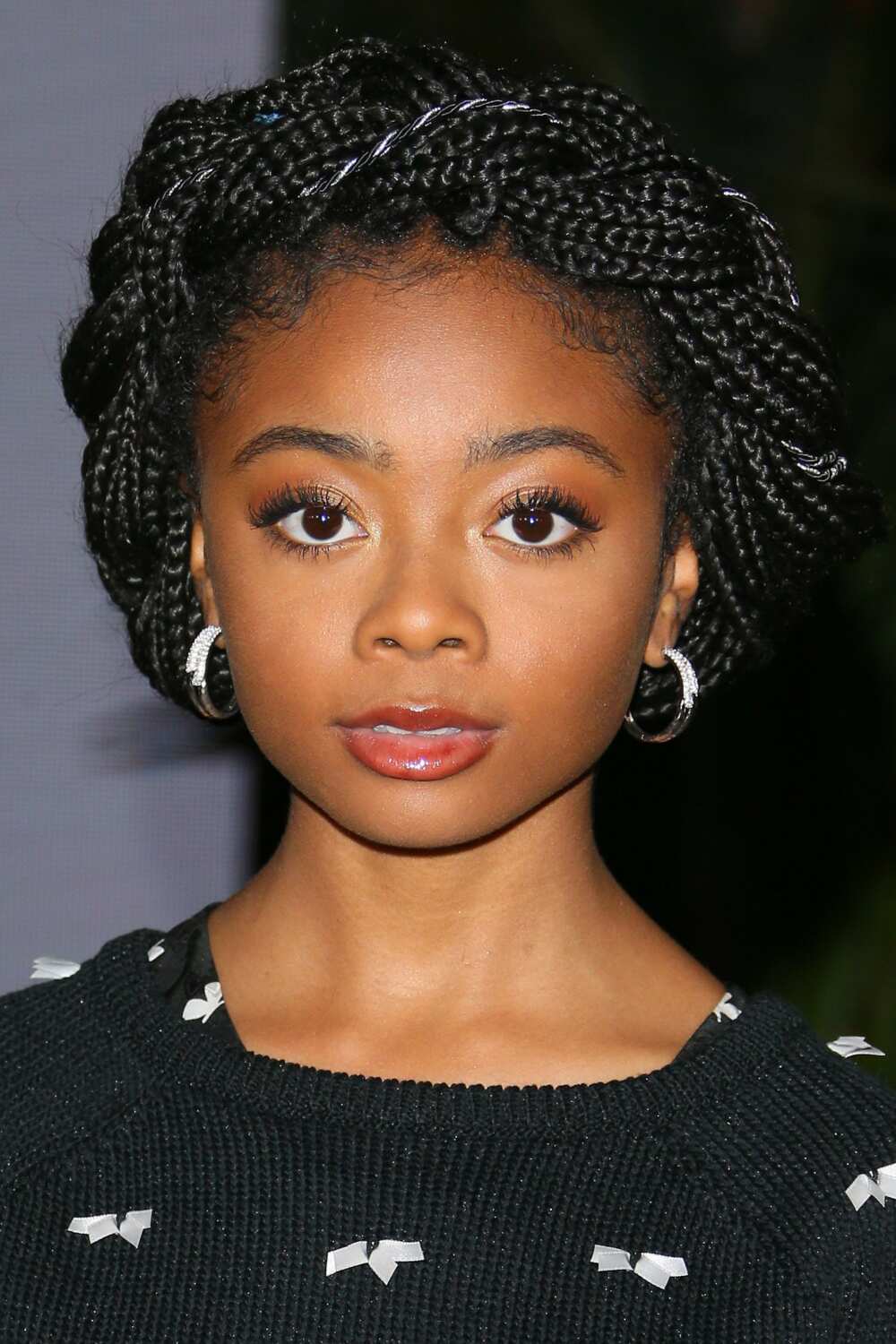 Photo: goodhousekeeping.com
READ ALSO: Kids hairstyles for boys and girls in Nigeria
Now, sometimes the weather might not be particularly appropriate for braids. For instance, it might get so hot that even a few strands of hair near the neck area might seem like torture. But what if the hair has already been braided? The answer is crown braid. Just put all the braids up and make a lovely crown out of them!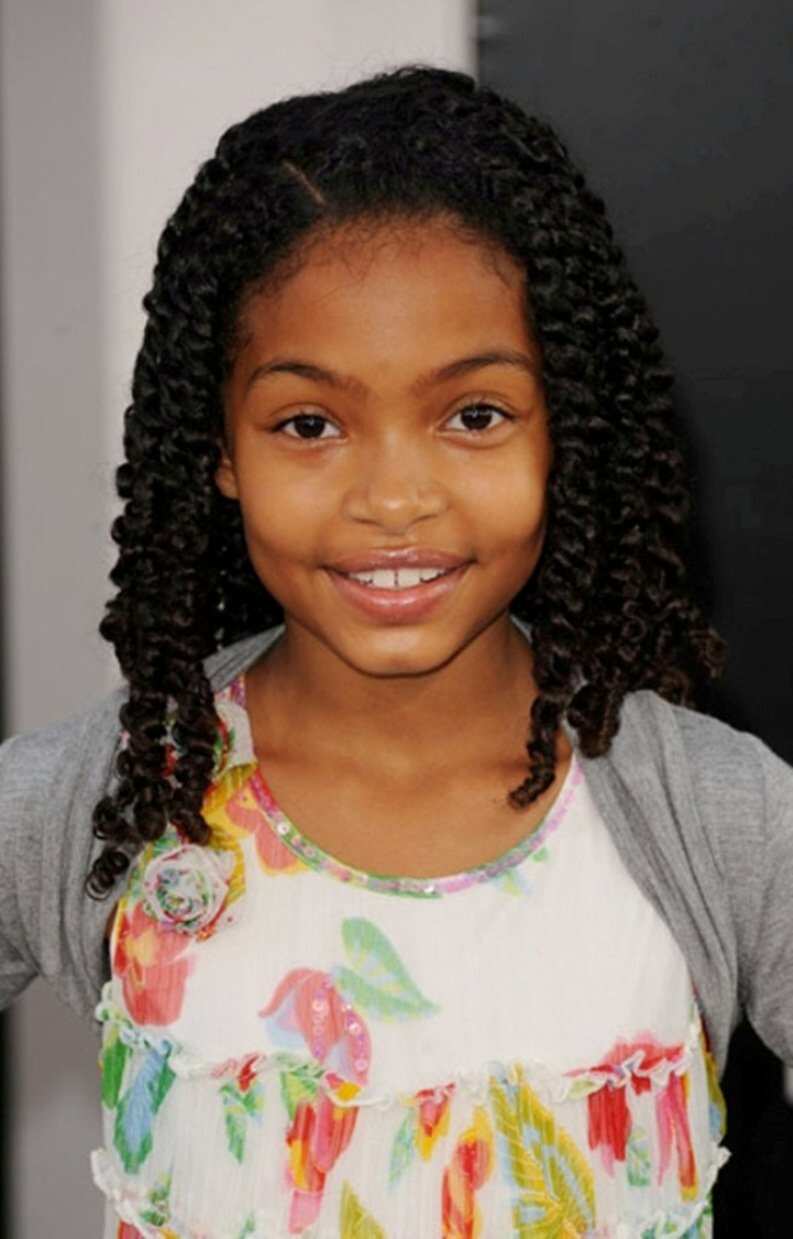 Photo: hairstylehub.com
Not all kids might want to wear braids, so we decided to add twistouts to our list of kids' weaving hairstyles. It is a rather simple hairstyle for a girl who does not want all those sparkly bits and heavy hair on her head. Instead, she would love some cute bouncy locks. Honestly, those curls only make her look even more angelic.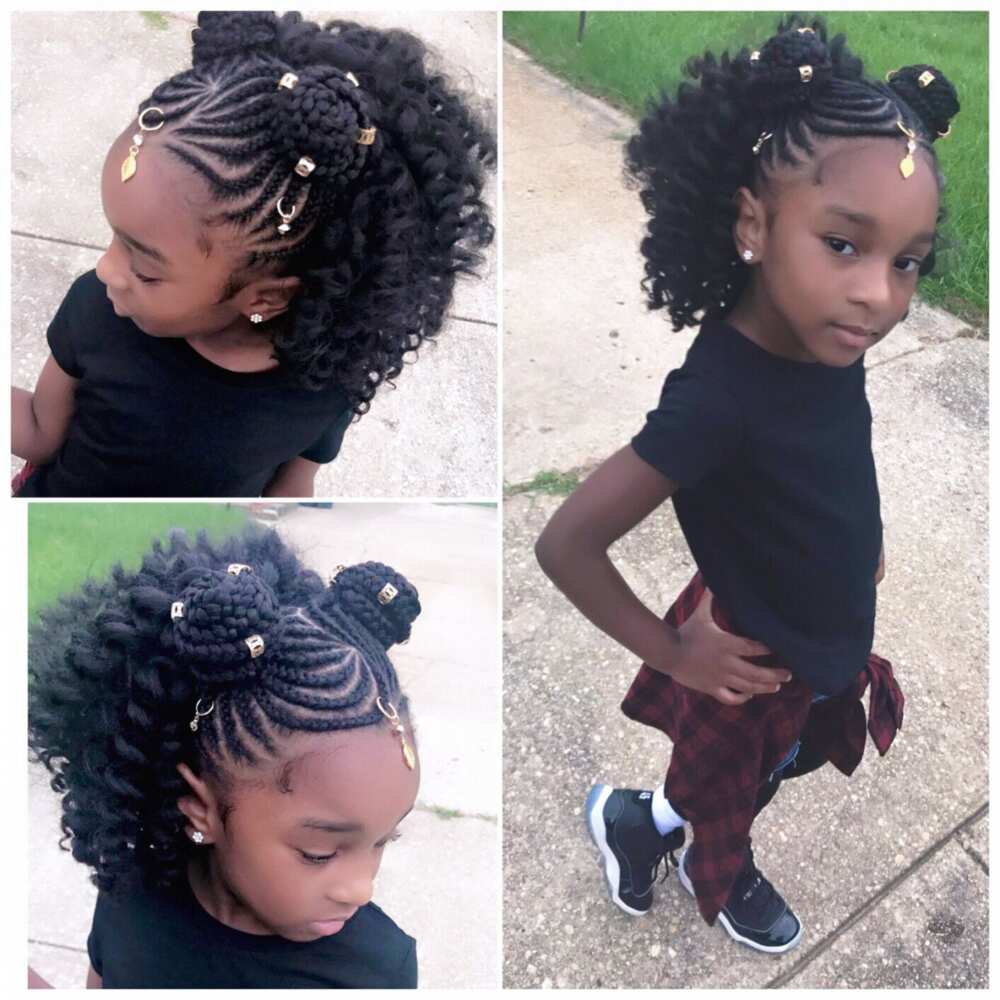 Photo: iamthecraftylady.com
That said, there are girls that like going all out. For instance, here is one of the prettiest kids' braided hairstyles with beads, and the little model seems to be enjoying her fancy hair. It has cornrows, braids, springy curls, beads and plenty of hair jewellery to make the queen jealous! With the hairstyle like this, your girl will definitely be the centre of attention.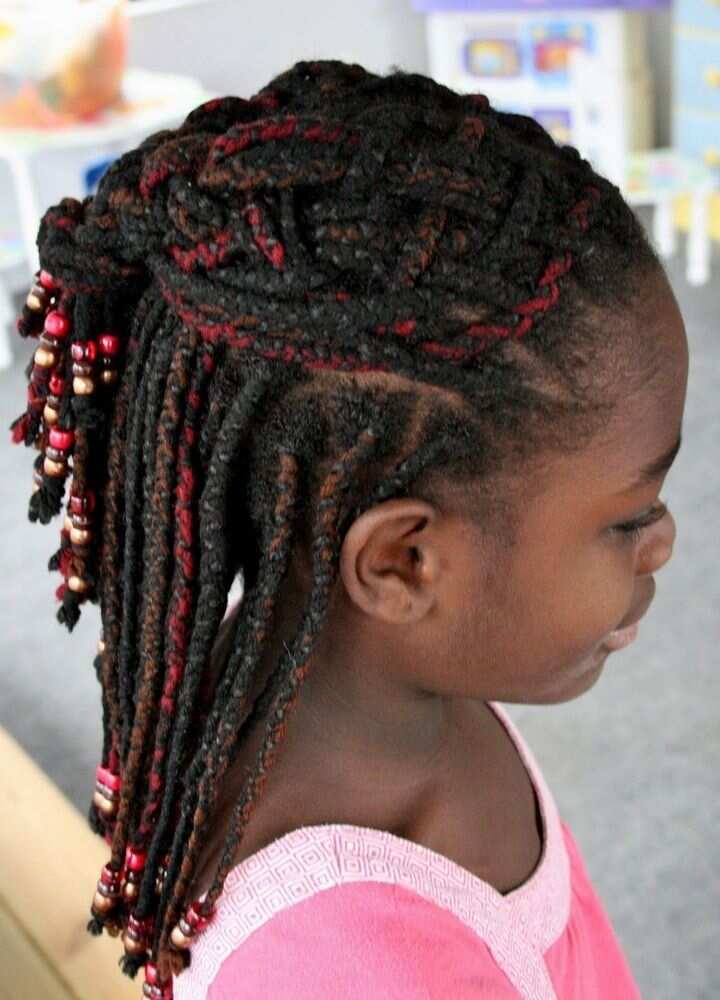 Photo: pinterest.com
READ ALSO: Kids braided hairstyles with beads
There is also a way to make a hairstyle unique with some subtle touches. Just adding differently coloured hair into the braids and tying some beads to their ends can create a lovely hairdo. And when that gets a little old, you can turn it into a half up half down look, as can be seen in the picture. Either way, it is going to look interesting and fun.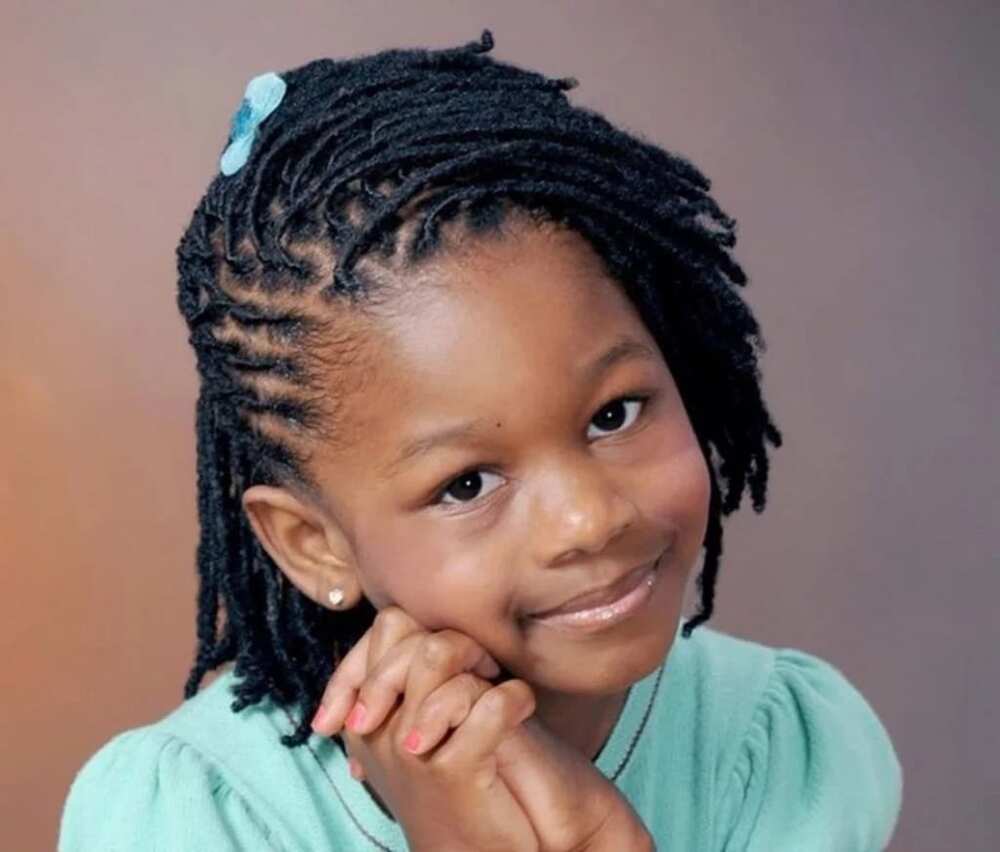 Photo: tuko.co.ke
We think that dreads do not get enough love, which is why we want to feature them on this list. Of course, taking into account how fast children's likes and dislikes change, it is best to go for temporary dreadlocks rather than the permanent ones. That way, your child can decide whether they want to have them in the future without the fear of losing all their carefully grown hair.
There are so many more wonderful weaving hairstyles for children in this world, but we cannot fit them all into a single article. Hopefully, the ones that we have featured caught your attention, and you are already planning a trip to the hair salon :)
READ ALSO: Top children's haircuts in Nigeria
Source: Legit.ng