Latest feathers hairstyles in Nigeria
It seems like feathered hair is making a comeback, so if you want to find feathers hairstyle for yourself, this article is just for you! Take a look at our gallery of the latest and loveliest haircuts that can elevate your look to the next level.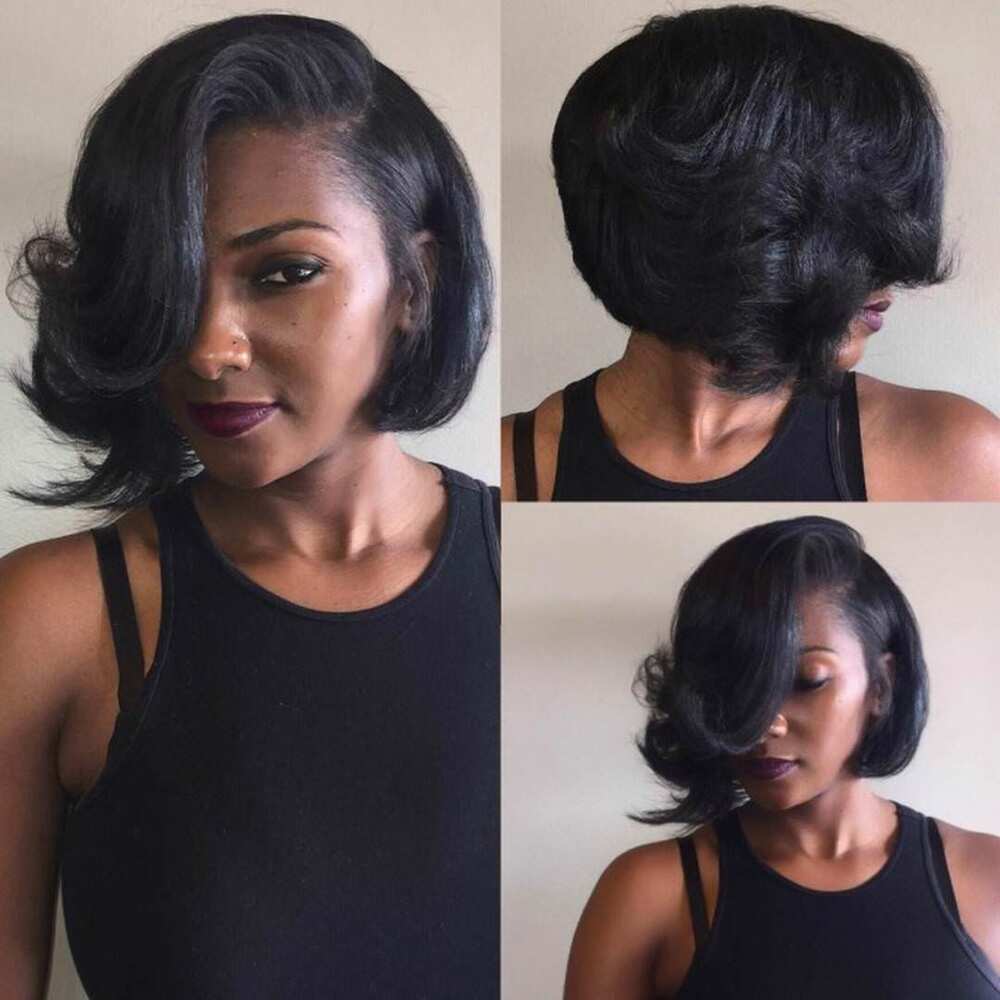 Photo: detroitairportshuttles.us
Feathered hairstyles come in all shapes and sizes, but we have decided to focus on two most popular options: short pixie cuts and bobs. Check out the category you are interested in the most (or both of them if you are feeling fancy) and find the perfect hairstyle for you!
Short feathered hairstyles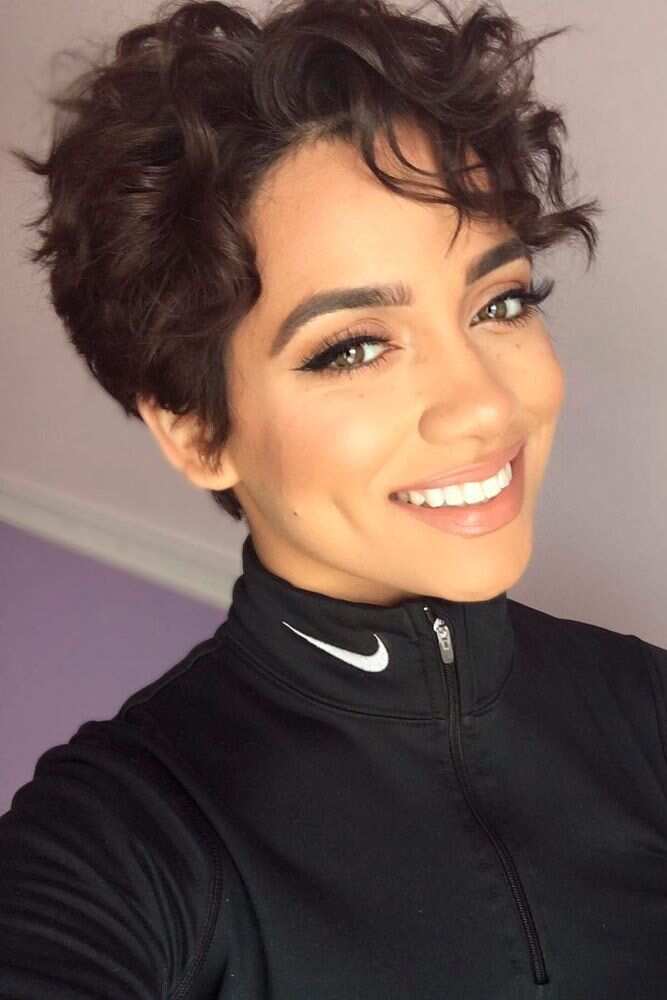 Photo: ayurveda-essen.com
Let's start with this lovely hair style. It is perfect for people with naturally curly/wavy hair, as well as for those who like to experiment with their locks (or their weaves). The beautiful feathery strands that fall flawlessly onto the forehead can make you look even more gorgeous than you already are.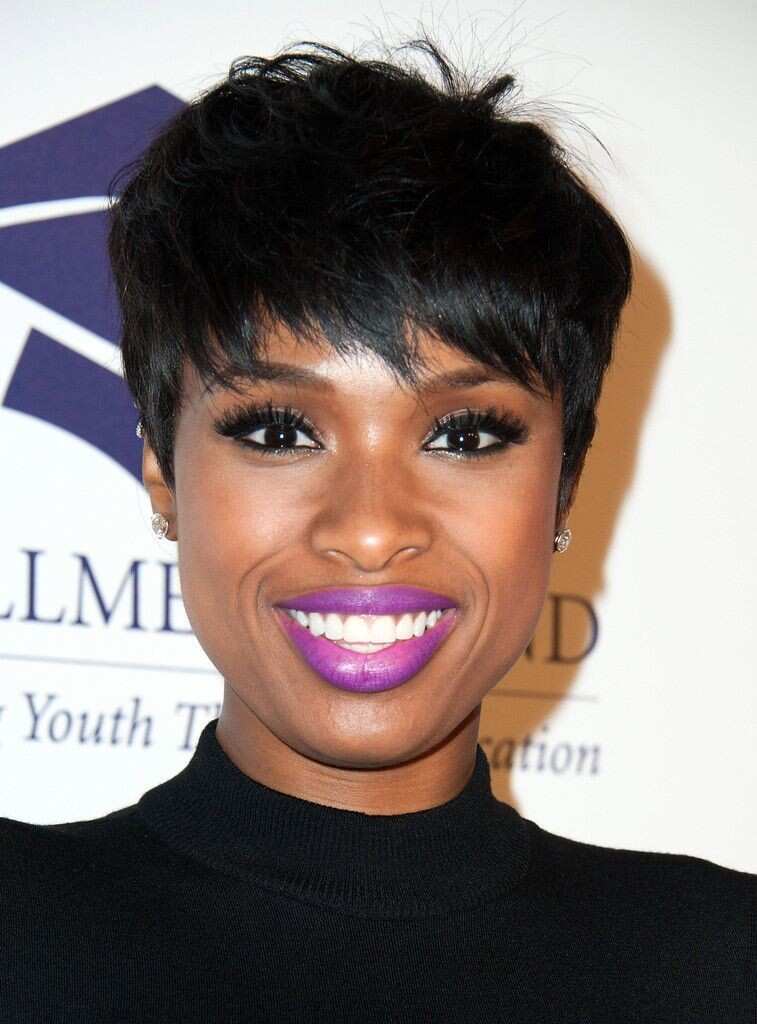 Photo: circletrest.com
Next, we have a classic short feathery cut that is among the most popular of its kind. It is quite simple yet elegant, and you can be sure that it is going to fit any occasion, be it a business meeting or a fun evening with friends.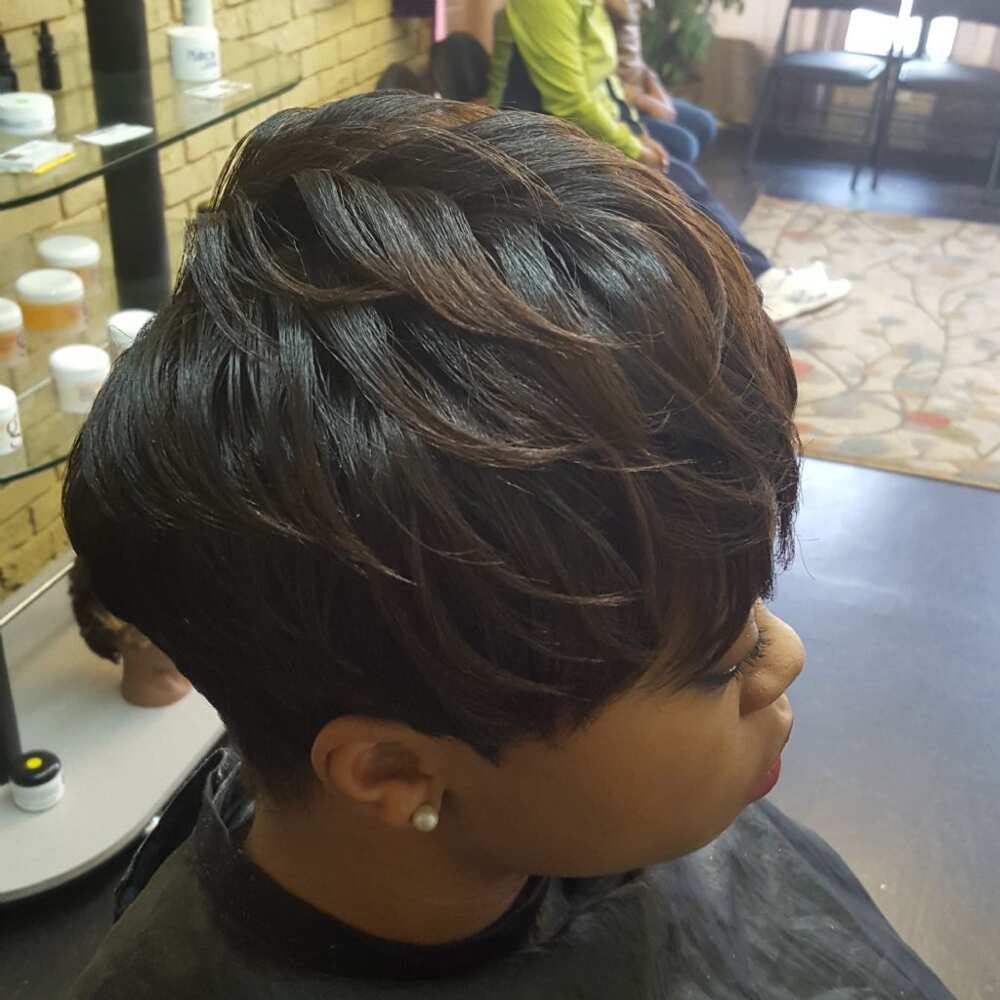 Photo: hairmobility.com
Here is another way you can style your layered hair. If you want your strands to really stand out, it is a good idea to have the ends bleached slightly or coloured, so that they pop. Such a hairstyle has always been a classic, and we are quite certain that it will not go out of fashion any time soon.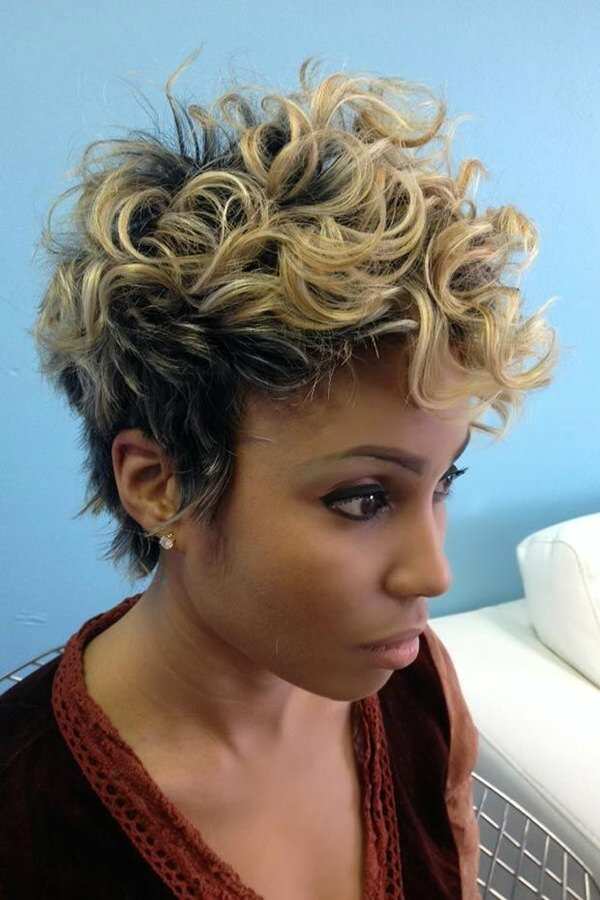 Photo: hairstyle.thinkpop.site
READ ALSO: Cute natural hairstyles for short hair
If you are feeling adventurous, why not try a hairstyle like this? It is fun, unusual and eye-catching, so you know you are going to be the talk of the town. Similarly to the first style, it works great if you have some curls/waves to work with, but you can achieve this look even if you are dealing with straight hair, as long as you have a curling iron, some hair products and a lot of patience.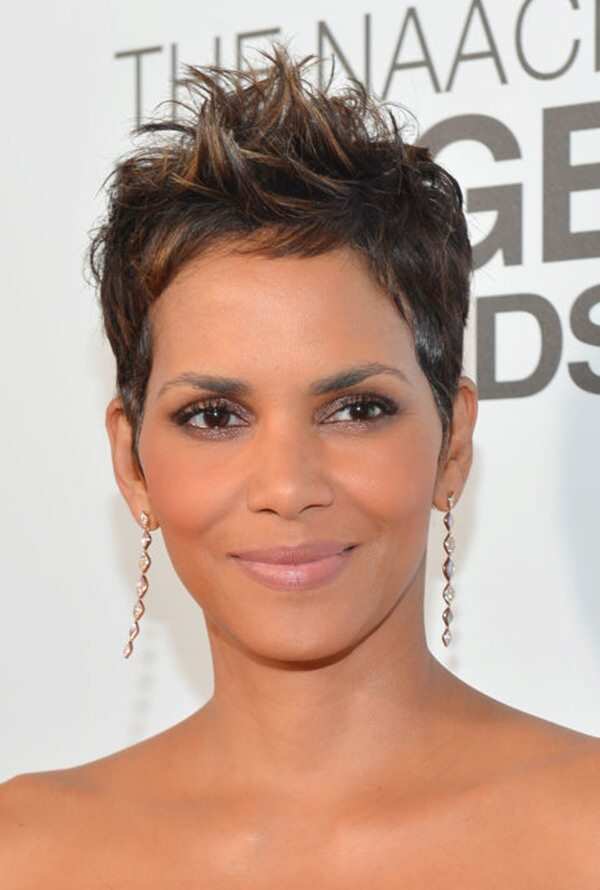 Photo: styleinterest.com
Halle Berry has always been the queen of feathered hairstyles. Over the years, she has sported many a haircut with those carefully styled wispy strands of hair, but this one has to be our favourite. It is very simple, and yet it has become a classic, appreciated by many women of all ages across the globe. So if you are looking for something universal and stylish, then this is the look for you.
Bob cut feathers hairstyles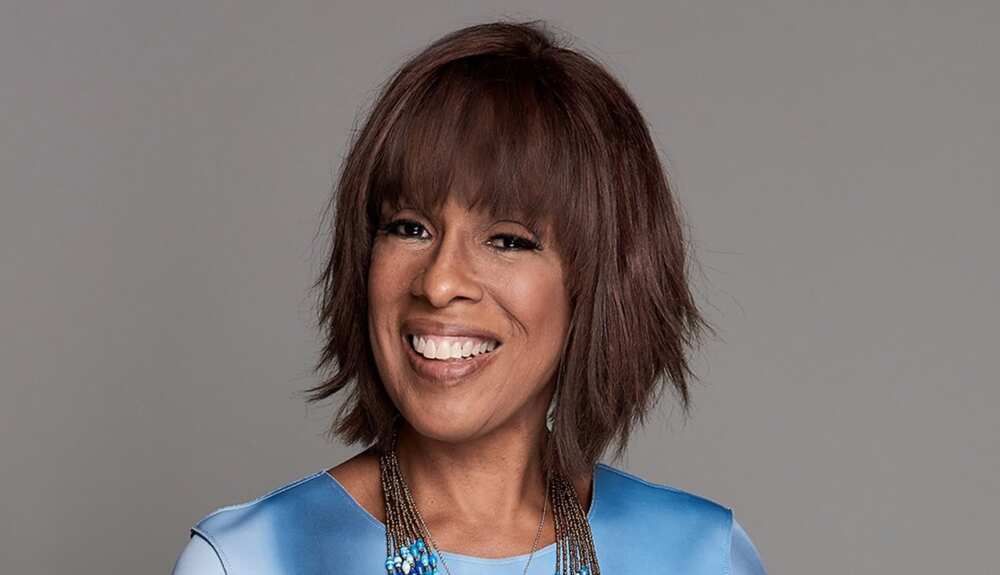 Photo: aarp.org
READ ALSO: Short fixing hairstyles in Nigeria
If you do not want your hair to be quite as short as a pixie cut, then bobs are what you should consider. For instance, here is Gayle King with her feathery bob. The woman is known for wearing her hair in a bob, and she has gone through many iterations of this hairstyle over the years. That said, this one is one of the best she has ever worn.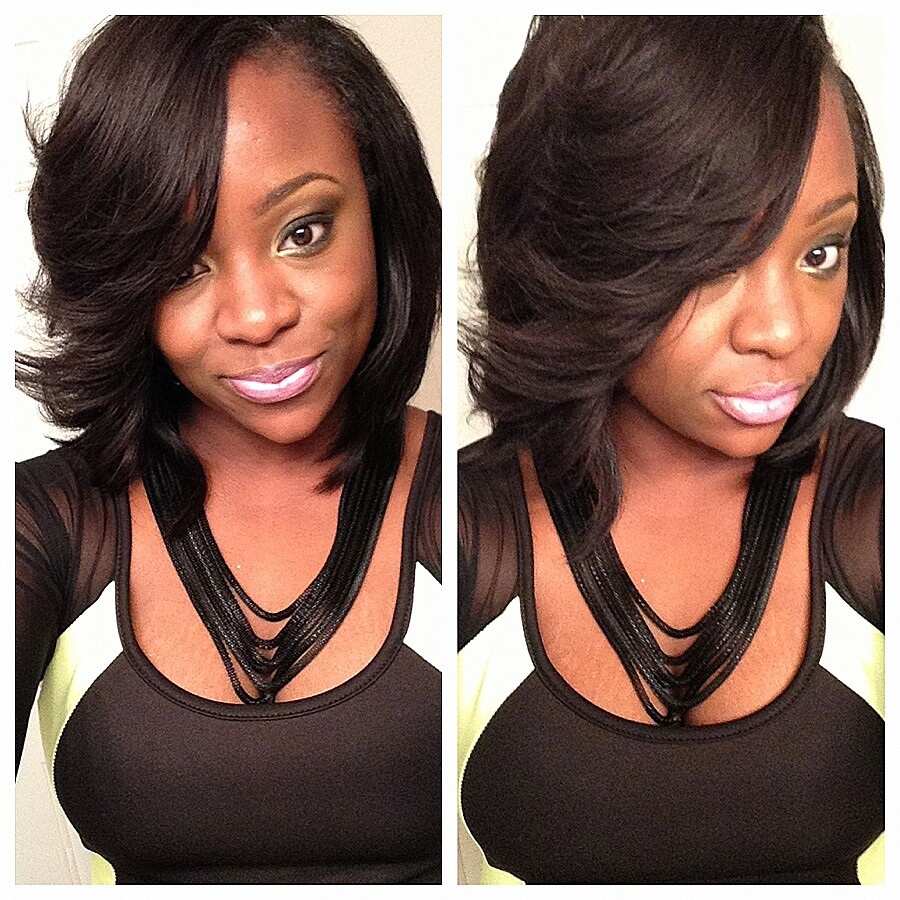 Photo: asahibible.com
When someone says 'feathered bob', this is the hairstyle that usually comes to mind: a side part and a long feathery fringe swooped to the side. This iconic look is among our top favourites, as it suits pretty much everyone. It is a popular choice for people of all ages, but young ladies prefer it most of all. It can be fun, and it can be professional, depending on what the situation demands.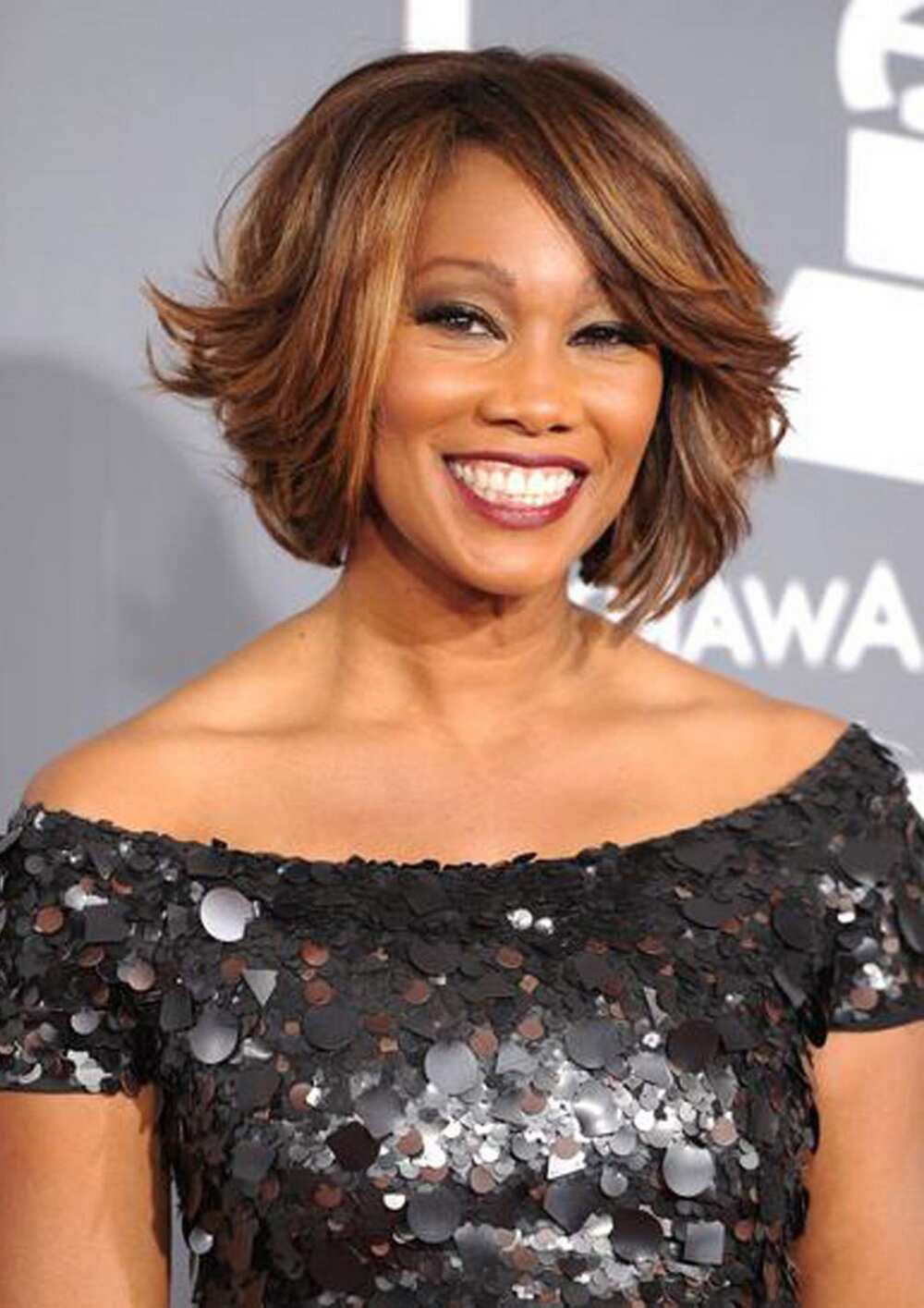 Photo: pinterest.com
Adding some colour to your hair is rarely a bad idea, especially if it can bring out your best features and the shade of your skin. This hair is so good that you can even wear it to a red carpet event! So next time when you have something big coming up, just take this picture to your hairdresser and let them work their magic.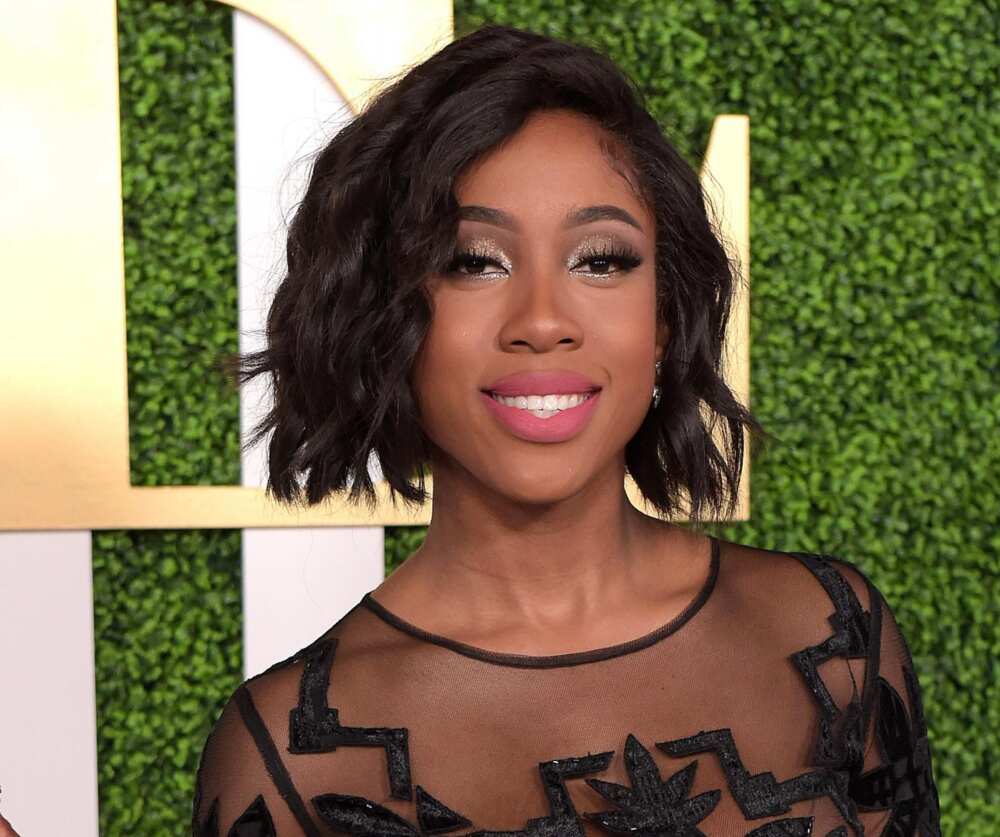 Photo: twelveminutemuse.com
READ ALSO: Quick short natural hairstyles for Nigerian ladies
Now, we do not know about you, but for us a blunt bob is like a statement hairstyle. It can look both carefree and high fashion at the same time. Such a hairdo works perfectly with feathered hair, as it only accentuates the bluntness of the cut. Hair like this is also fun to play with, as no matter what you do or how much you try to mess it up, it will most likely look intentional and stunning.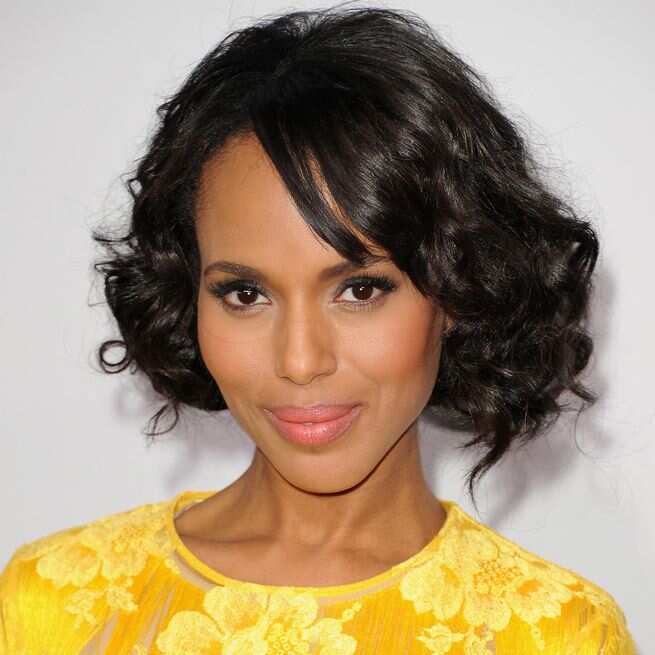 Photo: workingmother.com
Our last pick is this beautiful hairdo from the one and only Kerry Washington. It is quite different from most other picks we have on this list, but that does not make it any less fabulous. The beauty of this hairstyle is that it is very hard to mess up. Even if your curls stick in different direction, you can just claim that it is how it is supposed to be :)
Do you like feathered hairstyles? Which one of the hairdos we have shown you do you like the most? Which one do you think would suit you best? Let us know! You can also share your pictures with your feathered hairstyles in the comments below. We would love to see how your hair turned out!
READ ALSO: Hairstyles for oval faces in 2018
Source: Legit.ng