Julie Gonzalo bio: age, measurements, scar, husband, movies and TV shows
Julie Gonzalo is probably most famous for her role as Stacey Hinkhouse in the 2003 movie Freaky Friday. With a wide array of TV shows and films attached to her name, this actress is definitely one to watch out for. Despite being cast as the mean girl in most of her movies, there are still a lot of good qualities about the actress that are worth mentioning.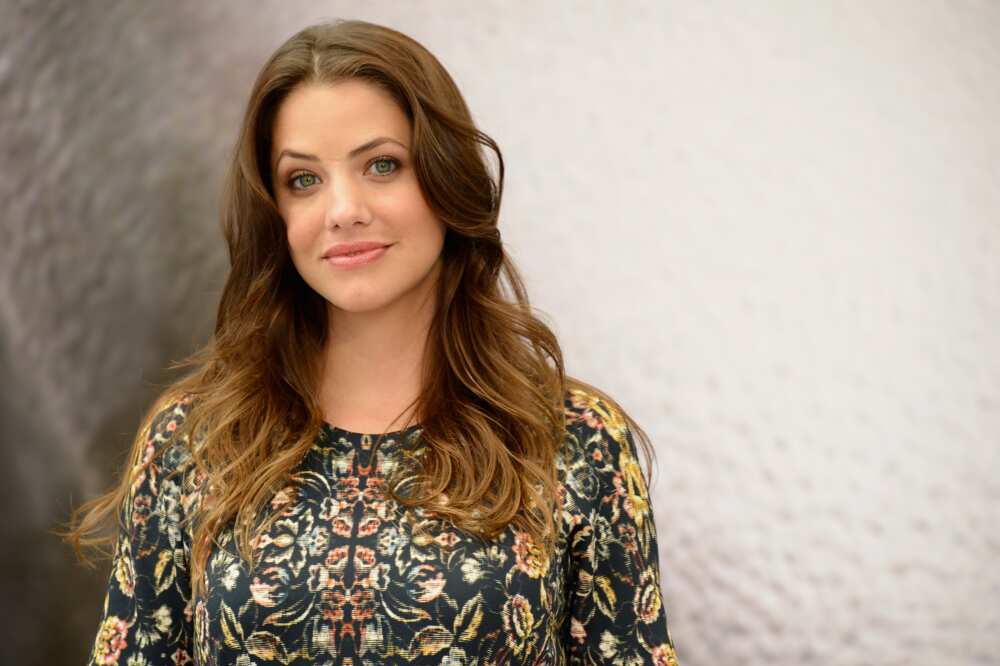 Despite the fact that the actress is quite secretive about her personal life, there are some details that we have managed to gather about her. Read on to learn the most intriguing facts about the beautiful 5'8" tall film producer and actress.
Julie Gonzalo bio
Julie was born in September 9th, 1981 in Lanus, Buenos Aires in Argentina. As such, Julie Gonzalo age is thirty-seven at the moment. Her full name is Julieta Susana Gonzalo. The film producer, actress, and singer is of Spanish and Argentinian descent, but she is of Argentine and American nationality.
When she was eight years old, her family moved to Miami in Florida where she and her siblings were brought up. There is no information on the internet about her early life, education, and family.
However, it is known that the thirty-seven-year-old actress has been acting since she was eight years old and that her first interest was in print modelling. It is also public knowledge that she has been a part of a couple of fashion shows.
READ ALSO: Vanessa Ferlito biography: age, plastic surgery, gay and pregnancy rumors
Julie Gonzalo measurements and other fun facts about the actress
Height: 5 feet 8 inches or 1.73 metres or 173 centimetres
Weight: 52 kilograms or 114 pounds
Breast-Waist-Hips: 34-24-34
Hair colour: Blonde
Eye colour: Blue
Net worth: $8 million
Annual salary: $900,000
Big break: 'Parker Lee' in the 2006 TV series Veronica Mars
Film debut: 'I'm With Lucy', the 2002 romantic comedy film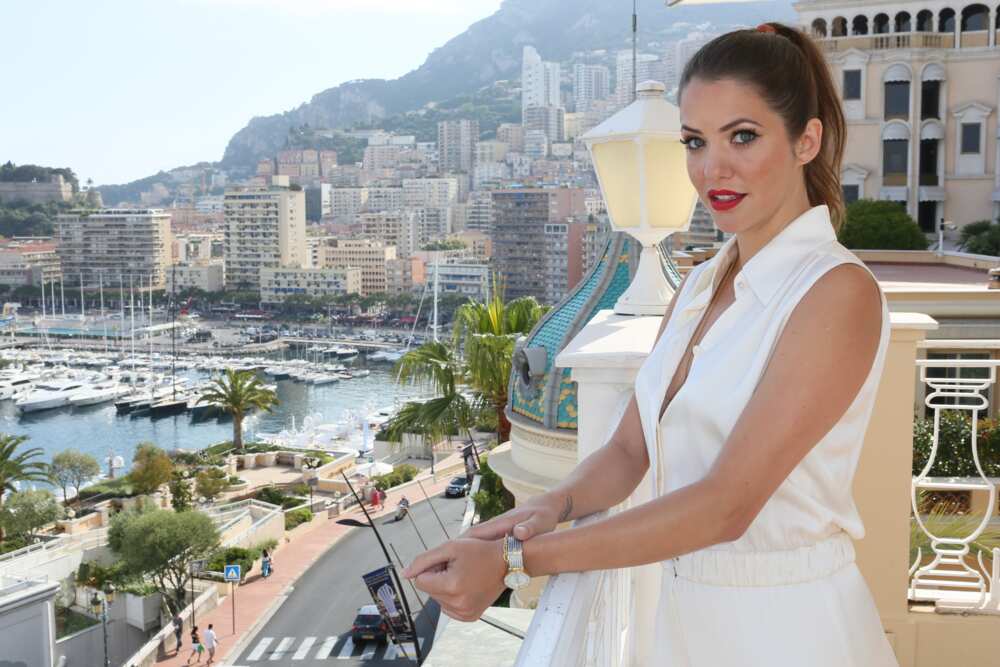 Julie Gonzalo scar
It is not uncommon to hear people ask, "How did Julie Gonzalo get her scar?" When you take a closer look at the actress' face, you will notice that scar that many people have wondered about.
The scar, which is located above the bridge of her nose, is a result of a childhood accident whose details are still not in the public domain.
READ ALSO: What happened to Marina Joyce: save Marina Joyce conspiracy truth revealed
Is Julie Gonzalo married?
Unfortunately, there is no information about the actress' personal life. As such, we do not know if there is a Julie Gonzalo husband or Julie Gonzalo boyfriend.
Julie Gonzalo movies and TV shows
The actress has a considerable amount of films and TV shows in her filmography that she should be proud of.
The movies she has acted in, together with the roles she played include:
Freaky Friday(2002) - Stacey Hinkhouse
I'm With Lucy(2002) - Eve
Ladrón que Roba a Ladrón(2007) - Gloria
Dodgeball - A True Underdog Story(2004) - Amber
Cherry Crush(2007) - Desiree Thomas
A Cinderella Story(2004) - Shelby
Must Love Dogs(2005) - June
3 Holiday Tails(2011) - Lisa
Ur In Analysis(2015) - Angela
Pumpkin Pie Wars(2016) - Casey McArthy
How to Train Your Husband or (How to Pick Your Second Husband First) (2018) - Jillian James
Alex & The List(2018) - Lara
Vamp U(2013)
The Sweetest Heart(2018) - Maddie
Waffle Street(2015) - Becky Adams
Falling For Vermont(2017) - Angela/ Elizabeth
READ ALSO: Jackie Sandler: age, height, kids, and husband Adam Sandler
Among the TV shows she has starred in include the following:
Nikita(2010-2013) - Jill
Dallas(2012-2014) - Rebecca Sutter Pamela Barnes
Veronica Mars(2004-2007) - Parker Lee
Lucifer(2016-2018) - Jessica Johnson
Drake and Josh(2004-2007) - Tiffany
CSI: Miami(2002-2012) - Abby Lexington
Eli Stone(2008-2009) - Maggie
Castle(2009-2016) - Madison
We hope that you have found the information you were looking for in this Julie Gonzalo actress biography. Although not much is known about the actress and her personal life, we have tried as much as possible to unravel details about her that you may find interesting. Enjoyed this article? Feel free to share it with your friends, family, and other Hollywood fanatics.
READ ALSO:
Cyn Santana bio: age, nationality, brother, relationship with Joe Budden
Paul McCartney wife Nancy Shevell biography: age, height, net worth, son
Andi Mack Peyton Elizabeth Lee: age, height, ethnicity, family
Source: Legit.ng