Cyn Santana is a famous media personality in the USA and a very beautiful lady. Her path to success cannot be called traditional. For sure, some episodes of Cyn's biography can impress you so much. Who is Cyn Santana? The answer is in the piece below.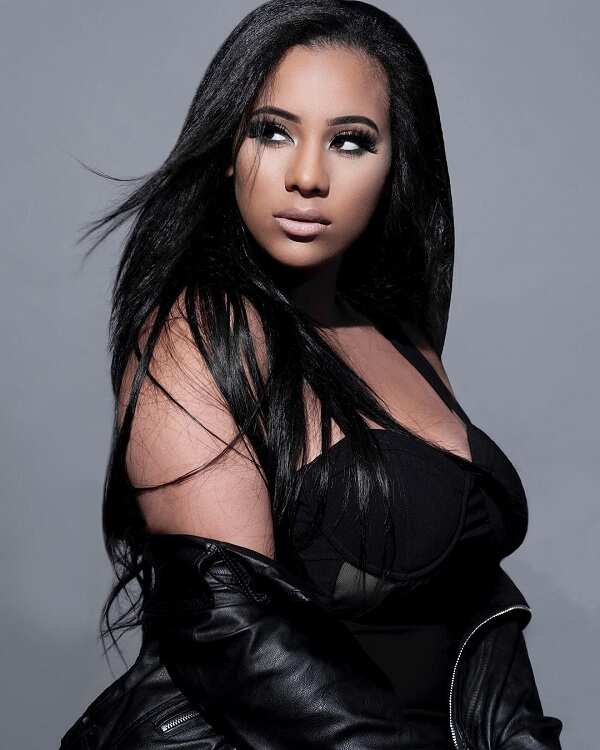 Currently, you do not need to storm various castings and agencies to get to the film set and become famous. Today the path to success and recognition is much shorter. Instagram and YouTube can make a showbiz star out of an ordinary girl or guy in a few days.
Our heroine is a stunning example of Cinderella's transformation into a TV princess. It is about a charming lady, the star of the reality show 'Love & Hip Hop: New York.' The viewers adore her and want to know all her data: Cyn Santana age, appearance options, nationality, details of her personal life, etc.
Cyn Santana bio
How old is Cyn Santana? She is 26 years old. When is Cyn Santana birthday? Her date of birth is the 20th of October, 1992 and her place of birth is New York City. What is Cyn Santana real name? The showbiz star's birth name is Cynthia, Cyn for short. The beauty has very appealing and curvaceous shapes. Her height is of 5 feet and 5 inches.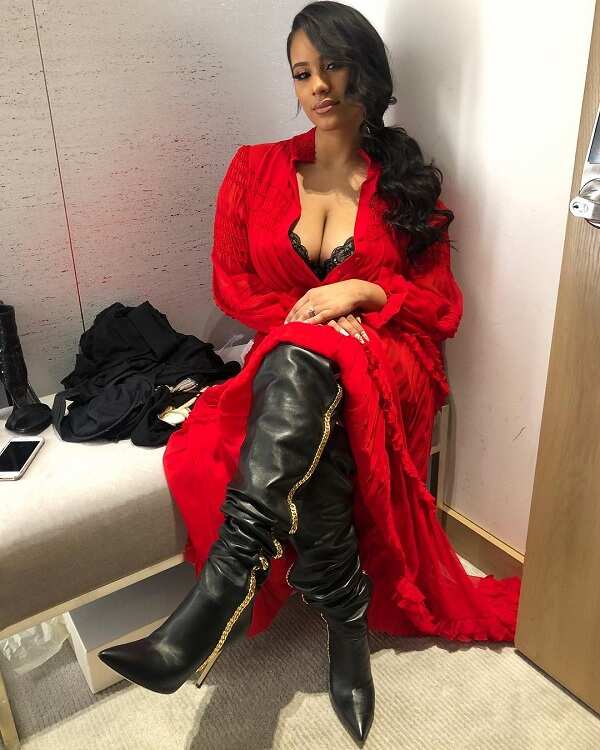 As for Cyn Santana nationality, she has Dominican and Salvadorian roots. We do not have much information about her family and how the future star spent her childhood. It is known that her mother was a rather strict lady and had a classic look at parenting.
READ ALSO: Matt Ox rapper: birthday, age, height, net worth, parents
There is also some information about Cyn Santana brother. At the age of 24, he committed suicide because of his problems with depression. Cyn was very disappointed and worried about the incident. The beauty regretted that she could not help her brother in time. After the tragedy, he voiced this problem in her TV show.
Cyn Santana way to success
The future star did not prepare for the long race in search of fame. She released a few impressions of Nicki Minaj and Kat Stacks on YouTube. Besides, the lady took part in Nas and 2 Chainz music video. Moreover, Cynthia took acting classes.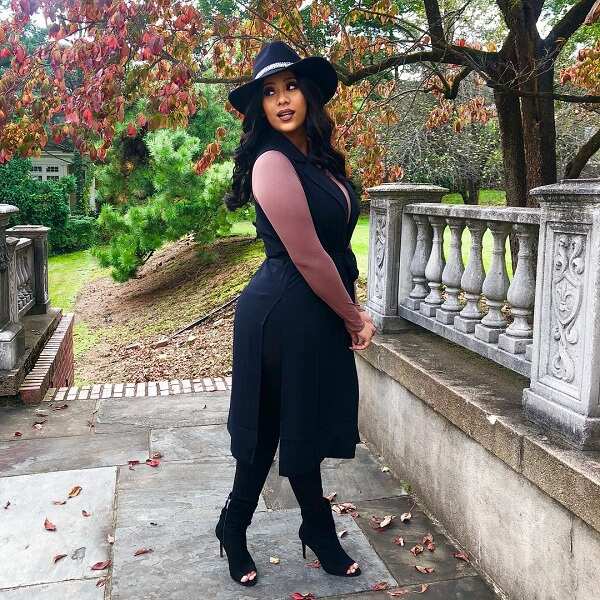 She was noticed by the team of 'Love & Hip Hop: New York.' In 2013 the beauty began acting in the popular TV show. The lady quickly became famous and starred in several seasons of the stunning TV project in 2013-2015. After the break, Cynthia continued taking part in the show from 2018 up to this day. 'Love & Hip Hop: New York' fans love the charming beauty. She has 3.6 million followers on Instagram!
The lady also launched her clothing line successfully, and moreover, she is engaged in some charity projects.
Cyn Santana and Joe Budden
It is all great: the path to success and so on, but the public is also interested in the personal life of their favourite star. Believe, we have something to tell you. Now the beauty is in a happy relationship with the famous American rapper Joe Budden. The couple met on the show.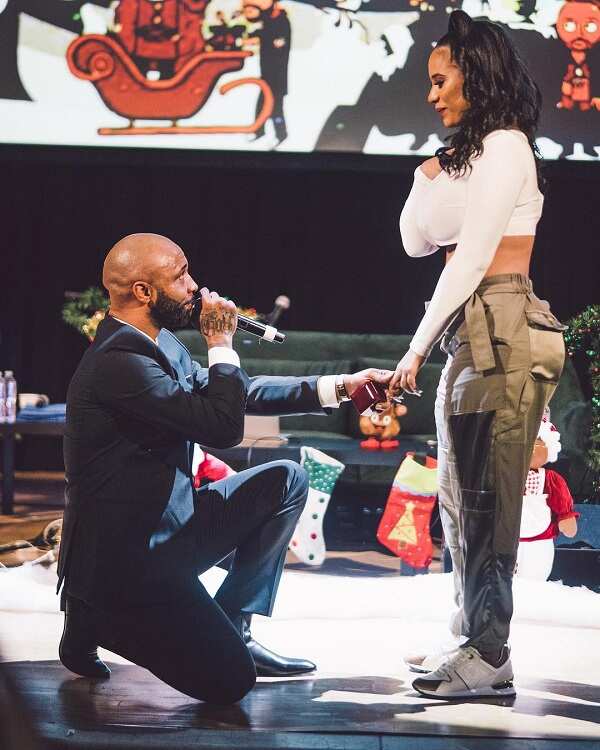 Their relationship was booming, and at the end of 2018, Joe Budden proposed to Cynthia and presented her with a stunning ring. Bingo! We are waiting for the wedding soon.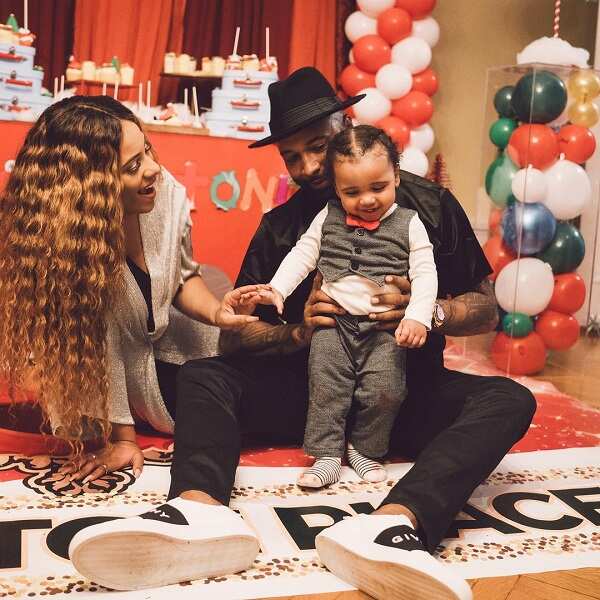 Besides, it is worth noting that the couple has already a son, Lexington who was born in 2017. The happy parents adore him.
An interesting fact: before the singer, the beauty was dating a woman, model Erica Mena. Cyn's mother did not approve of her daughter's relationship with a female, and she was glad when her daughter finally switched to the guys.
Skeleton in the closet
Now we will put out another skeleton of Cynthia's closet. In a recent therapy session with Dr. Jenn Mann, concerning the relationship of Cyn Santana — Joe Budden, the beauty confessed with tears in her eyes that at the age of five she was raped by a woman who was looking after her as a nanny. That emotional trauma still haunts Cynthia, and she is still afraid to entrust her son to nannies. It was a very touching video. Hope, Dr. Jenn Mann helped her to deal with pain and solve her psychological problems.
Even successful stars are ordinary people with their problems and skeletons in the closet. But if you have a bright appearance and you are determined to succeed, act! Cyn Santana is a vivid example, and YouTube with Instagram is to help you!
READ ALSO: YouTube star Taylor Alesia bio: age, height, boyfriends, net worth