Cyn Santana bio: age, nationality, brother, relationship with Joe Budden
Cyn Santana is a famous media personality in the USA and a very beautiful lady. Her path to success cannot be called traditional. For sure, some sections of Cyn's biography can impress you so much. But who is Cyn Santana behind the fame? The answer is in the piece below.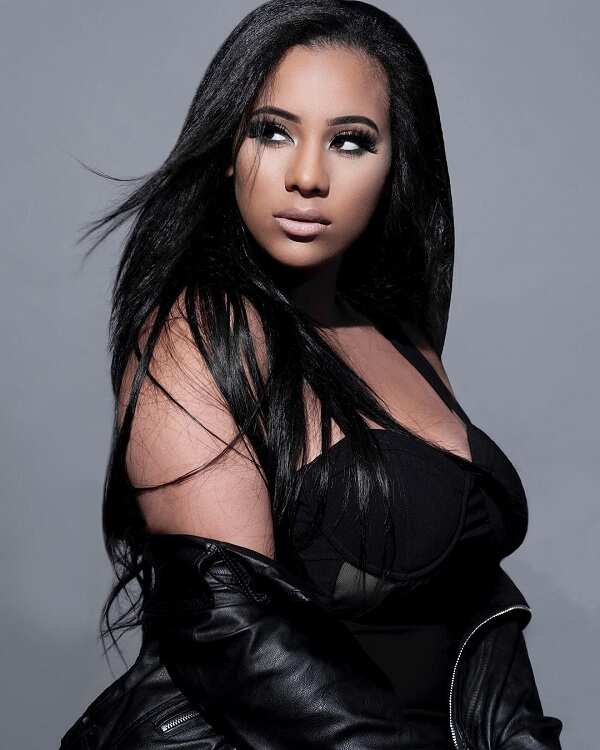 Currently, you do not need to storm various castings and agencies to get to a film set and become famous. Today, the path to success and recognition is much shorter. Instagram and YouTube can make a showbiz star out of an ordinary girl or guy in a few days.
Our heroine is a stunning example of Cinderella's transformation into a TV princess. It is about a charming lady, the star of the reality show 'Love & Hip Hop: New York.' Viewers of the show adore her and want to know all about her: Her age, nationality, details about the Cyn Santana Joe Budden relationship, etc.
Profile summary
Date of birth: 20 October 1992
Cyn Santana age: 28 years old (as of 2020)
Birthplace: New York
Star sign: Libra
Occupation: Model
Ethnicity: Dominican and Salvadorian
Nationality: American
Net worth: $1 million
Cyn Santana bio
How old is Cyn Santana? She is 28 years old. When is Cyn Santana birthday? Her date of birth is the 20th of October, 1992 and her place of birth is New York City.
What is Cyn Santana real name? The showbiz star's birth name is Cynthia Pacheco. The beauty has a very appealing and curvaceous shape. Her height is 5 feet and 5 inches.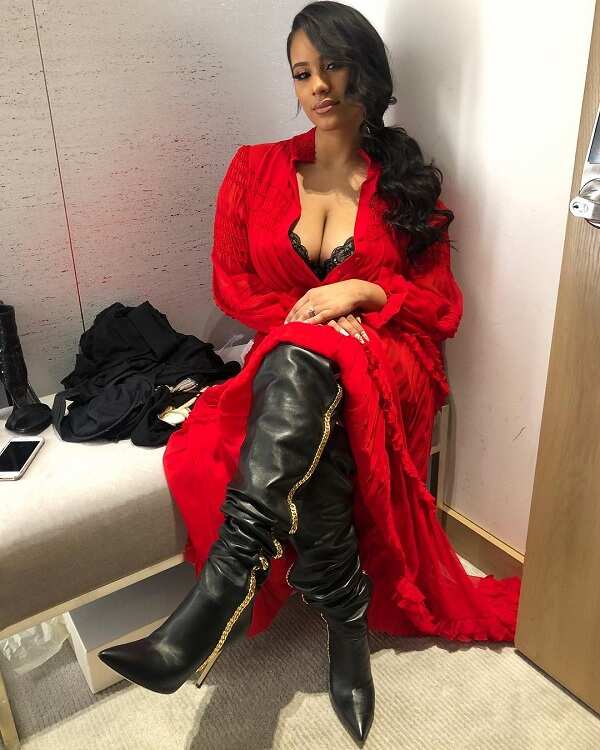 As for Cyn Santana nationality, she is American, and she has Dominican and Salvadorian roots. We do not have much information about her family and how the star spent her childhood. It is known that her mother was a rather strict lady.
There is also some information about Cyn Santana brother. At the age of 24, he committed suicide because of his problems with depression. Cyn was very disappointed and worried about the incident. The beauty regretted that she could not help her brother in time. After the tragedy, she voiced this problem in her TV show.
Her path to success
The future star did video impressions of well-known celebrities like Nicki Minaj and Kat Stacks on YouTube, which earned her fame. Besides that, she also featured in music videos for musicians like Nas and 2 Chainz. Moreover, Cynthia also took acting classes.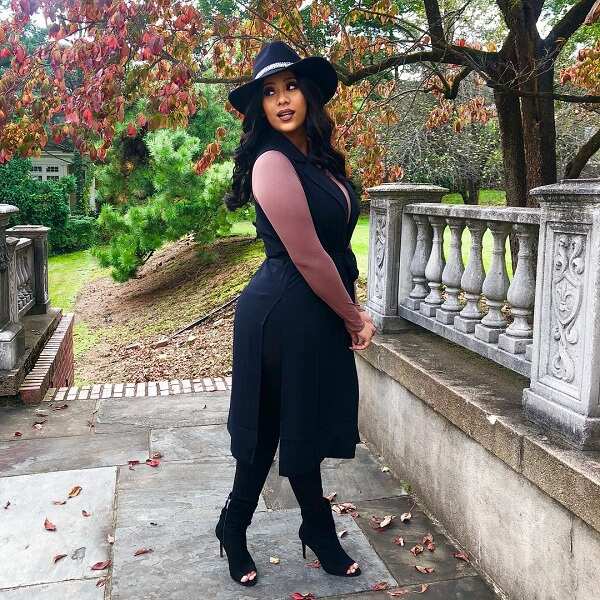 She was noticed by the 'Love & Hip Hop: New York' team and in 2013, the beauty began acting in the popular TV show. She quickly became famous and starred in several seasons of the series from 2013-2015.
After a break, she continued taking part in the show from 2018. 'Love & Hip Hop: New York' fans love the charming beauty. She has 3.8 million followers on Instagram!
The lady also launched her clothing line successfully, and moreover, she is engaged in some charity projects.
What about the Joe Budden Cyn Santana relationship?
Cyn Santana and Joe Budden
When did Joe become Cyn Santana boyfriend? Here is all you need to know about Joe Budden and Cyn Santana.
The two began dating in June 2016 and got engaged on 19 December 2018.
Cyn Santana baby
Is Cyn Santana pregnant? No, she is not, but on 15th December 2017, she and her then-beau Joe Budden welcomed a son, Lexington.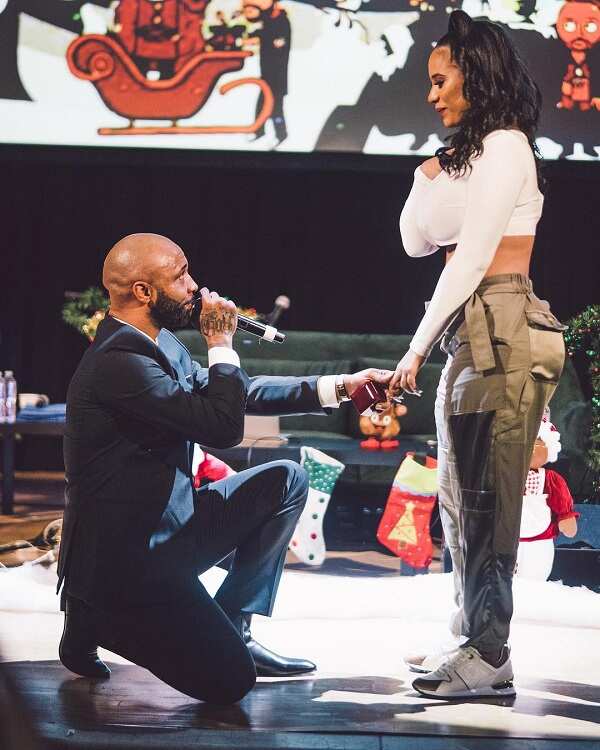 The breakup
The Love & Hip Hop: New York star called off the engagement, accusing Joe Budden of cheating on her. They broke up in April 2019.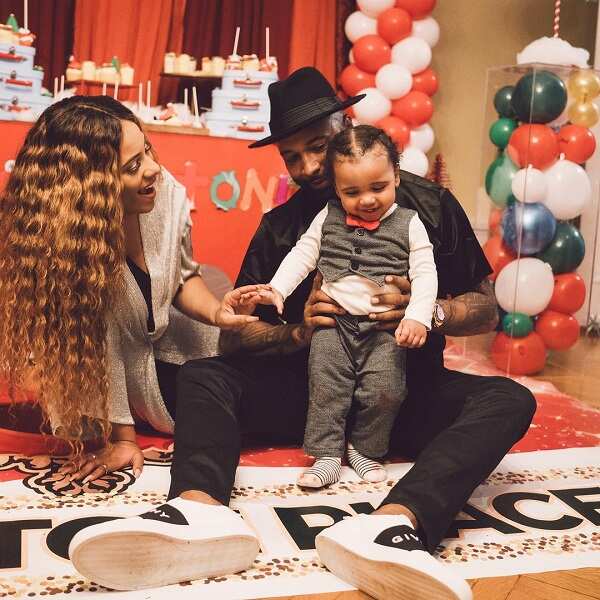 Skeleton in the closet
In a therapy session with Dr. Jenn Mann, concerning her relationship with Budden, Cyn confessed with tears in her eyes that at the age of five, she was molested by a woman who was her babysitter. She said,
"I never really said this before. I think like three people in this life know, including Joe. My mom doesn't even know … When I was 5, I was rap*d… but I was rap*d by a woman,"
She explained that it was a babysitter who molested her, so now, she "doesn't trust" anyone with her own baby:
"I don't even let anybody change my baby's diaper. I don't trust anybody,"
That emotional trauma still haunts her, and she is still afraid to entrust her son to nannies. It was a very touching video. Hopefully, Dr. Jenn Mann helped her to deal with pain and solve her psychological problems.
Cyn Santana net worth
According to Wealthy Genius, Cyn's net worth is guesstimated at $1 million.
Even successful stars are ordinary people with their problems and skeletons in the closet. Cyn Santana is a good example of someone who has been through her own share of problems, but she still rose above the trauma to become who she is right now.
READ ALSO: Abby Dowse biography: Age, height, plastic surgery, career
Legit.ng recently covered the biography of the Australian model and fitness trainer Abby Dowse. Abby Dowse always aspired to pursue a career in modeling from a young age, and now she has managed to remain a majority's favourite in the industry through her hard work and consistency.
Abby Dowse is one of the world's leading Instagram sensations. She is an inspiration to many upcoming models.
Source: Legit.ng