Today we are going to take a closer look at Ali Nuhu biography, the wealthiest Kannywood actor in Nigeria. Are you ready to know the most exciting facts from his biography?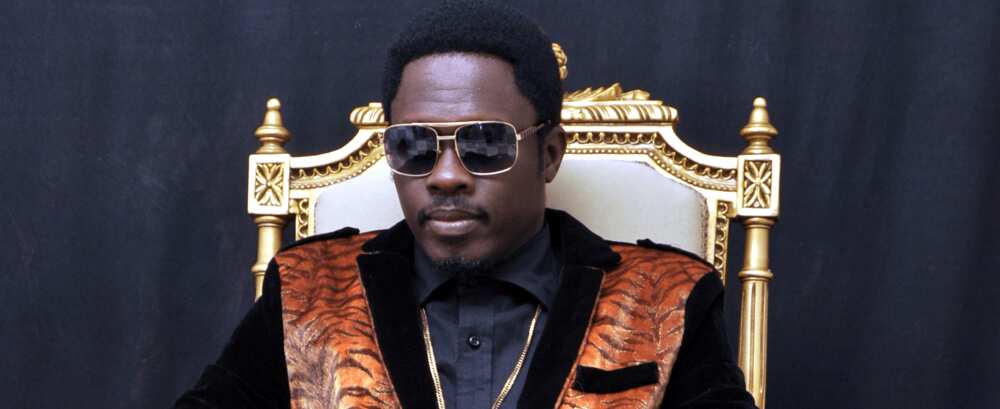 Source of the photo: Wikipedia
Biography of Ali Nuhu in brief
Ali is a versatile artist who built successful acting and music careers. He is a popular Nigerian actor, producer, director, scriptwriter, and dancer. He is a rare mix of innovativeness, creativity, and bravery.
If you are wondering when was Ali Nuhu born, he was born on 15 March 1974 in Maiduguri town, Borno, Nigeria. Nuhu grew up and spent his early childhood in Yakasai, No Man's land, and Hausawa areas of Kano town.
Who is Ali Nuhu's father?
Ali Nuhu father's name is Nuhu Poloma. He comes from Balanga town of Gombe State, Nigeria. He is known to be a Senator.
Ali Nuhu's family
When talking about the rest of the family members, we can speak with about Ali's mother. Her name is Hajia Fatima Karderam Digema. She is from Bama village of Borno State, Nigeria. She was a caterer, a headmistress and school teacher.
Ali's mother played a significant role in her son's career. She supported Ali's desire to become an actor. She was a nice person who loved her son and did her utmost to help him even at her inconvenience. Her nature was very caring, and even if she had only little resources, Ali's mother gave her son everything she could.
Ali Nuhu's education
Ali started his primary School Education in Riga special primary school which he attended from 1979 to 1985. Later, he studied at the Government Secondary Commercial School in Kano from 1986 to 1988 where he got his Junior Secondary School Certificate. Ali also attended the Science Secondary School Dawakin Tofa from 1989 to 1991 where he obtained his Senior Secondary School Leaving Certificate.
The famous actor earned a bachelor's degree in Geography from The University of Jos where he studied from 1992 to 1997. He also did his National Youth Service Corp in Ibadan, Oyo State in the year 1998. Here, he actively participated in the Dance and Drama Troupe. He finally represented Oyo State in the NYSC National Dance and Drama Competition. This occurred after the severe training of Bata Dance and the Stage Play.
Ali Nuhu attended the University of Southern California where he studied film production and cinematic arts. After this, the young talented actor decided to make acting his full-time job.
READ ALSO: Who is the richest man in Hausa film?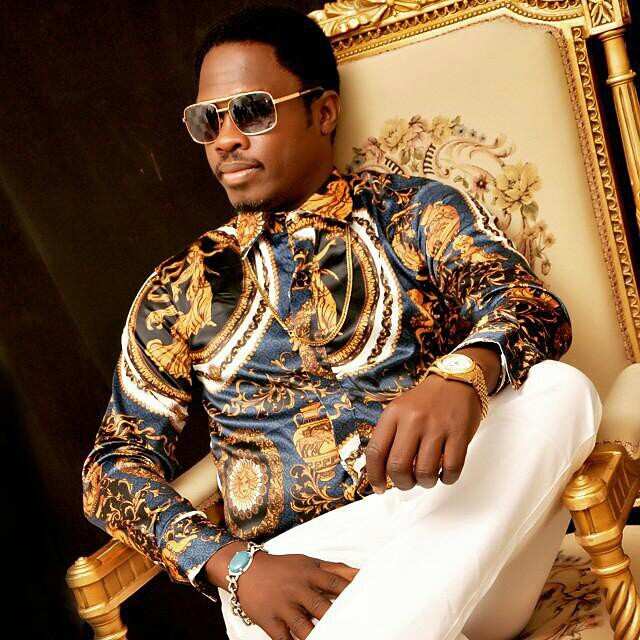 Photo: www.thenewsnigeria.com.ng
Ali Nuhu's career
Ali Nuhu is a trend-setter in his area of expertise. Having good looks that naturally suites for the big stage, he managed to build a successful acting and music career. He has become an example to follow for many young Nigerian actors who appreciate talent and virtue of hard work.
Ali Nuhu entered Kannywood, the Hausa movie industry in 1999. Ali once said that his first movie audition took part in The University of Jos during his undergraduate years. There, he found an advertisement from the Nigerian Television Authority (NTA).
The same year Ali's career started a great tragedy happened. His mother died which was a huge disappointment for a young person.
He started his acting career with a film Abin Sirri Ne. After this, he featured in some blockbusters like Danadam Butulu, Dijanagala, Wasila, Mujadala, Sangaja to mention a few. These movies helped him to carve his niche in Kannywood. Ali Nuhu became one of the most successful actors both in the Northern and Southern parts of Nigeria who has successfully cut across the country doing what he was born to do: acting, directing and producing movies.
Ali Nuhu is one of the most renowned Hausa actors ever who has ever ventured into Nollywood. He starred in Sitanda, the Amstel Malta sponsored film, which earned him Africa's most popular award, 'The African Movie Academy Award' (AMAA).
As of now, the actor is one of the most prominent figures in both Kannywood and Nollywood with nearly 20 movies. Presently, Ali Nuhu has featured in such anticipated TV Series like "Wetin dey" and "Finding Aisha".
The famous actor wanted to broaden his knowledge of the industry, so he made a bold step and decided to travel far away to India where he took part in a film training programme at the Asian School of Media studies in New Delhi. The talented actor has participated in many movie festivals, namely, Abuja international movie festival, The Pyongyang Film Festival in North Korea and The Zuma film festival. Ali Nuhu has done a series of concerts in a couple of countries including Gabon, Niger, Benin Republic, Chad, Saudi Arabia, Dubai, China, Cameroon, Congo, England, and other.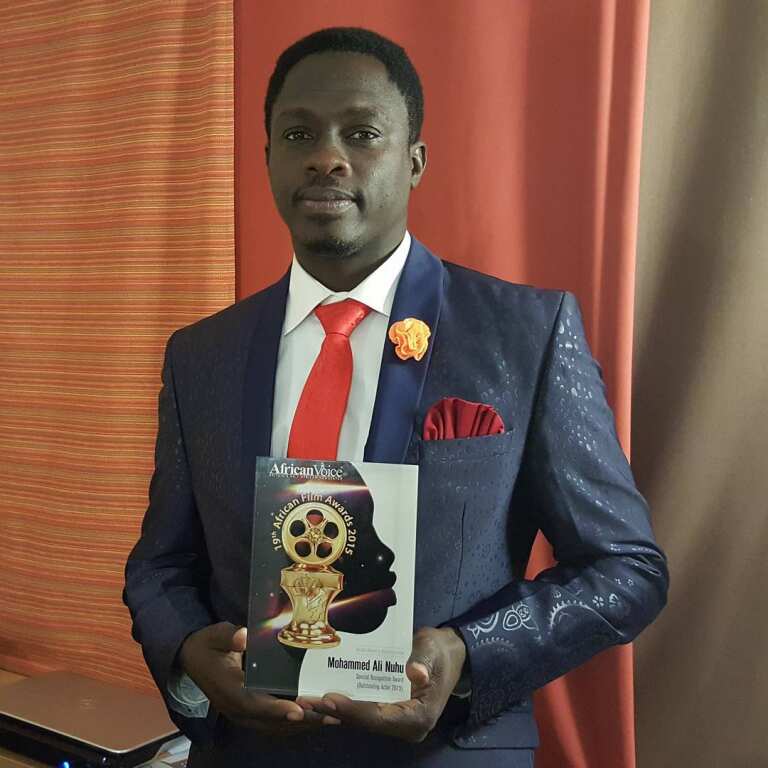 Photo: nollywoodobserver.blog
Ali Nuhu became one of the most watched actors in Nigeria and beyond its borders. Due to his great success in Hausa films, Ali Nuhu is called In the media the "Sarki Ali", "Emir of Kannywood", "King of Kannywood", simply King Ali and so on.
He is regarded as a pioneer of the video film era of Kannywood. Ali Nuhu is known to feature in numerous listings of the most influential people in Hausa movie industry and African culture. The famous actor has a significant following in Nigeria, many African countries as well as Nigerian diaspora worldwide.
Ali Nuhu is very enthusiastic about supporting youth to dream about building a successful acting career. For this reason, he began to involve numerous young people in his movie Gamunan Dai. He has stated that he planned to create as many movies as possible that will include young people. He said he won't stay in the film industry in the future. That's why there is a need to encourage young people to look for their niche in the business.
When talking about his titles and statuses, Ali Nuhu is a Face of the Consumer by The Nigerian Communications Commission NCC. In 2018, Nuhu became chairman of FKD productions (a motion picture production company).
He is also one of the Ambassadors to Nigeria's leading Indigenous Telecom Network Company Globacom Nigeria, a brand ambassador to Royco, Pepsi, Blueboat Champions Milk, Cherie Noodles, and other. Beyond his acting career accomplishments, Ali Huhu is appreciated for numerous humanitarian efforts. The renowned actor speaks Hausa, Hindi and English fluently.
Ali Nuhu's movies
The majority of the movies Ali Nuhu featured in are either heartwarming classic or action movies. Ali Nuhu has featured in over 250 Hausa language and 150 English language movies.
Among Ali Nuhu's most popular movies are; Confusion Na Wa, Blood and Henna, Last Flight to Abuja, Dama da Hauni, Aitanda, Banana Island Ghost, Nasibi, Bana Bakwai, Dan Marayan Zaki, Garinmu da Zafi (Dawo-Dawo), 'Ya 'Ya Na, Ga Fili Mai Doki, Abaya, Abin Sirri Ne, Ban Ga Masoyi Ba, Duniyar Nan, Alhaki Kwikwiyo, Da Kishiyar Gida, Hawan Girma, Halacci, Mai DAlilin Aure (Match Maker), AndamAli, Bazan Barki Ba, Kara da Kiyashi, Madubin Dubawa, Bashin Gaba, Idan Hakane, Gani Gaka, Gadan Ga, Sirrin Da Ke Raina, Jinin Jiki Na and many others.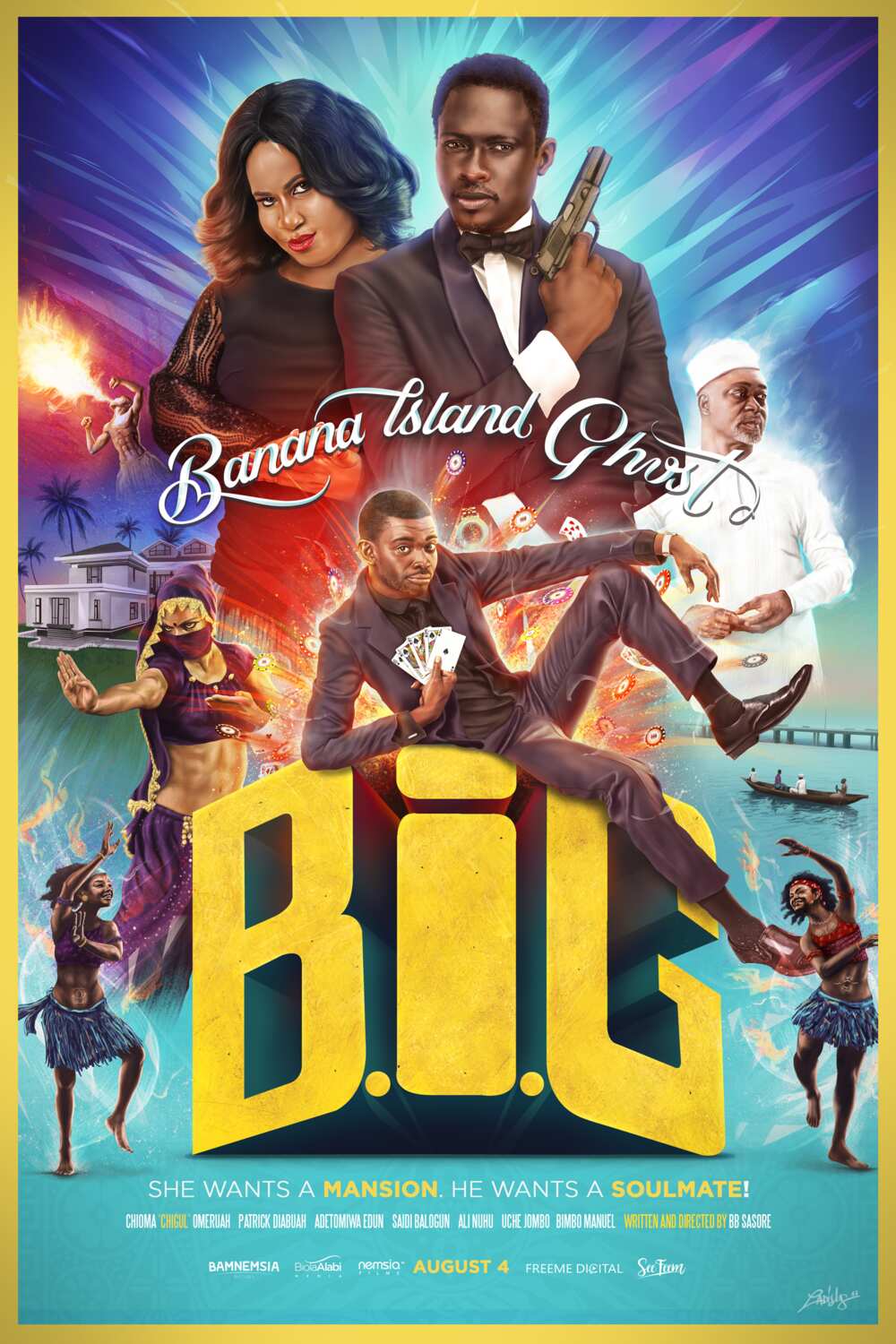 Photo from: imdb.com
Achievements/awards
Ali Nuhu has won multiple awards, was honoured both at home and abroad. He received the AfroHolywood Award in London. He was awarded over 15 times in some of the most popular categories. He was awarded for the following movies:
Yanayi (2002)
Satura (2003 )
Ruhi (2004 )
Razani (Best Actor, Arewa Films Award, 2005)
Sitanda (Best Upcoming Actor, The African Movie Academy Award, 2007) and other.
Ali Huhu is an actor who perhaps earned more accolades than any other actor in Kannywood. They include:
Arewa Films Award (Best Actor) 2005
3rd Africa Movie Academy Awards (Best Upcoming Actor award) 2007
The Future Award (Best Actor) 2008
Zulu African Film Academy Awards (Best Indigenous Actor) 2011
Nigeria Entertainment Awards (Best Actor), Kannywood Awards (Best Actor), Leadership Awards (Best Artiste) 2014
19th African Film Awards (Best Outstanding Actor), Kannywood Awards (Best Actor) 2015
Best of Nollywood Awards (Best Actor (Hausa) 2016.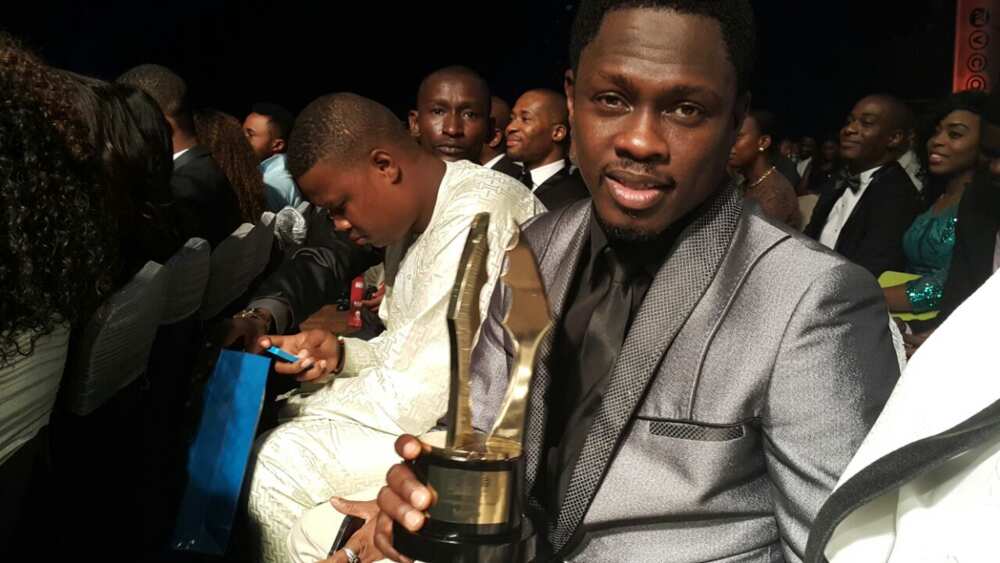 Photo: kannywoodsceneblog.wordpress.com
Ali Nuhu's wife and children
The famous actors is also a happy family man. Ali Nuhu is married to Maimuna Garba Ja Abdulkadir. The well-known actor has two wonderful children, a daughter Fatima and a son Ahmad. The famous actor's marriage is a successful one. He has recently celebrated the 15th anniversary of his marriage.
In one of the interviews, Ali said:
"Our love grows more tremendously full, swift, poignant, as the years multiply. Happy 15th wedding anniversary my love".
The life of the Ali Nuhu, one of the wealthiest and most gifted actors in Nigeria who has a great marriage living in a happy union with his wife and children is really a wonderful and inspiring example to follow.
In one of the interviews, Maimuna Garba Ja Abdulkadir said that being Ali's wife made her an open-minded person. Ali's wife described her husband as a thoughtful husband and a father who can serve a wonderful example for his children.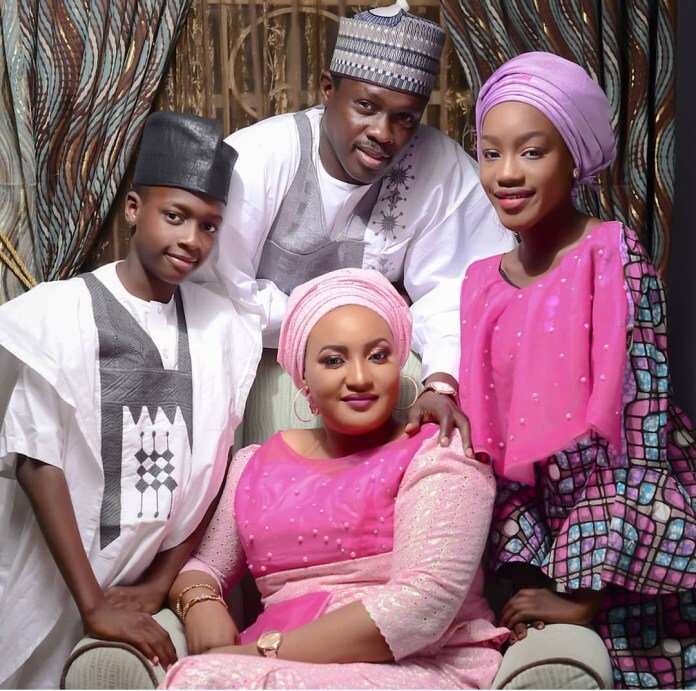 Photo from cdn.kemifilani.com
As a hugely famous figure, one of Ali Nuhu's problems he faces all the time is gossips. Recently, Ali and Hausa actress Hadiza Gabon's photos appeared on the Internet. It caused the rumors about his second marriage, but these rumours have been dispelled.
Ali Nuhu's net worth
When talking about the audience size and net worth, he has been described as one of the most successful and richest actors in Nigeria. He is surely the wealthiest actor in Hausa movie industry. According to 360dopes.com, Ali Nuhu's estimated net worth is $ 1 million.
Ali Nuhu's social media profiles
Instagram: @realAliNuhu
Facebook: actorAliNuhu
Ali Nuhu, a well-known Nigerian actor, director, and producer, is regarded as one of the most prominent figures in the Hausa film industry. He has also been declared as the king of Kannywood having starred in many classic and outstanding movies and received numerous awards.
READ ALSO: Who is Ali Nuhu?