Richest bloggers in Nigeria and their net worth
The Internet gives numerous possibilities for people, as this is not just a source of information but also is a unique chance to earn a lot of money. You have heard of blogging and how this hobby can turn into a real career worth millions of U.S. dollars, haven't you? So, who are the richest bloggers in Nigeria in 2019?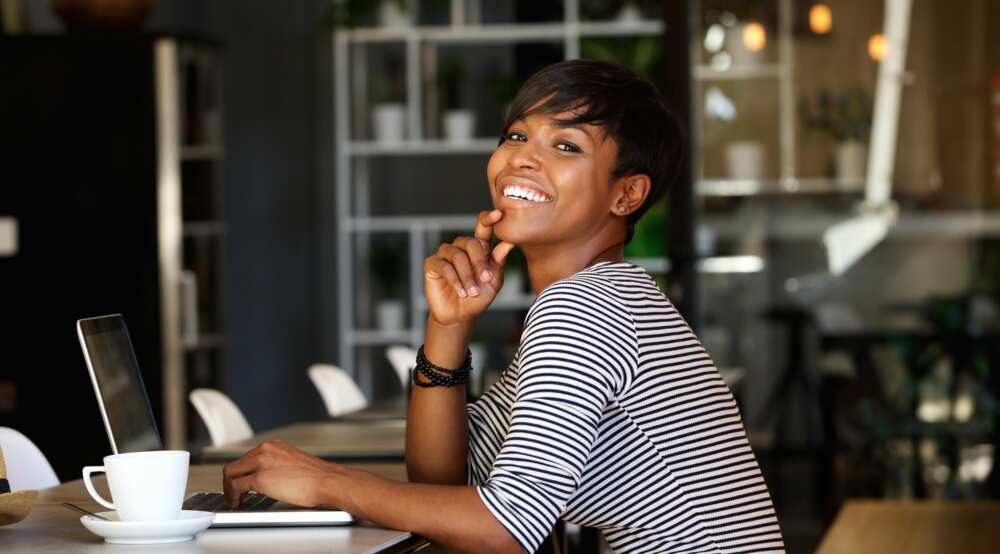 Photo: thenetworkniche.com
Top blogs in Nigeria
The country that has over 190 million people has many successful bloggers. There are many top blogs in Nigeria that write about politics, celebrities, technology, fashion, national cuisine, traveling, etc.
Some of the people who stand behind the top blogs in Nigeria manage to grow to a new level, reach fame and become wealthy. They all start by simply blogging, sharing their thoughts, reviews, posting curious photos online and discussing what interests them and their readers. And some of these people get lucky to be noticed, and this is how they slowly build their reputation, name, brand and finally become one of the richest bloggers.
What are the 3 top blogs in Nigeria? We are sure you know them all:
lindaikejisblog.com
bellanaija.com
notjustok.com
But there are many other blogs whose creators have become the wealthiest bloggers in Nigeria by 2019. Let us find out their names and net worth. Are you interested to learn more about these people?
READ ALSO: Top bloggers in Nigeria: how did they become rich?
10 richest bloggers in Nigeria and their net worth
It is time to discover the most influential and richest bloggers in our country.
1. Linda Ikeji
This lady has really changed the blogging in Nigeria. Linda Ikeji began her blog using the free Google platform blogspot.com back in 2006 and has grown to a completely different level getting her own domain lindaikejiblog.com. money.
For example, Linda Ikeji's name is known all across the country. This woman is one of the most successful bloggers in 2018-2019. In her blog, According to atqnews.com and strategicbusinessteam.com, Linda's net worth ranges from 8-9 million to 40 million U.S. dollars. She is the first Naira billionaire blogger in Africa, and this is an impressive achievement.
2. Omoyele Sowore
This blogger is a well-known activist in Nigeria who is into politics in the country and stands behind the platform saharareporters.com. Many people refer to this blog as the 'African wikileaks' as it shares different reports and investigations.
As noted by naijagists.com, nigerianinfopedia.com and several similar sources, the estimated net worth of Omoyele Sowore is about 6-10 million U.S. dollars.
3. Uche Eze
Linda is not the only Nigerian woman blogger who is successful and rich. Uche Eze is famous for blogging through her bellanaija.com site. Every day several thousands of people visit this website helping Uche Eze to earn some good money.
Being a blogger since 2006, this Nigerian lady is currently one of the wealthiest bloggers in our country. According to strategicbusinessteam.com, she is rumored to have a net worth of approximately 2 billion Naira which is over 5 million U.S. dollars.
4. Noble Igwe
Fashionista bloggers are extremely popular in Nigeria. While this niche has many successful websites already, you might also think about joining it. Noble Igwe is already a part of it, and his blog 360nobs.com is loved by many citizens of our country who like to read about literature and music.
As noted by strategicbusinessteam.com, Noble's net worth is getting close to 1 billion Naira or about 3 million U.S. dollars.
5. Loy Okieze
Blogs that focus on modern technologies can also make you one of the wealthiest bloggers in Nigeria. Loy Okieze has proved this with his site techloy.com. It is fully devoted to the world of technology and shares reviews, news and latest trends with thousands of interested readers.
This blog was started back in 2008. It was called startupsnigeria.com back then. Today it is known as 'techloy' and, according to nigerianinfopedia.com, it has brought a net worth of about 3 million U.S. dollars (1 billion Naira) to Loy.
6. Chude Jideonwo
Do you read ynaija.com blog? The site's CEO is Chude Jideonwo, and many people read it because they love to discover various nuances about local culture and traditions. This blog is also the place to find an interesting job as there are many job ads there.
Being oriented towards young people, daily events, opinions, Chude's blog has helped him to earn the net worth of about 1 million U.S. dollars, according to nigerianinfopedia.com. This is about 360 million Naira.
7. Stella Dimokokorkus
Some bloggers don't have to live in Nigeria to write about our country. Stella Dimokokorkus, for example, lives in Europe (Germany). Still, her blog stelladimokokorkus.com is popular among Nigerians who like to learn about local African and Nigerian fashion, style, gossip, and various entertaining events.
Stella was born in Nigeria. She has her big passion for blogging, and her hobby brings her enough money for living in any corner of the world. As noted by frankwealth.com, Stella's net worth is about 450,000 U.S. dollars or approximately 164 million Naira.
8. Ademola Ogundele
It seems that many blogs that began in 2006 have become very successful in Nigeria and made their founders one of the richest bloggers not just in our country, but across Africa. For example, Ademola Ogundele founded the blog notjustok.com 12.5 years ago, and this source has become a hot online hub for music fans who wish to download their favorite tunes and find new interesting songs to listen to.
There are several editors at NotJustOk platform, including another famous blogger Ovie Ofugara. Well, according to frankwealth.com, the net worth of this interesting blogger is about 400,000 U.S. dollars or around 145 million Naira.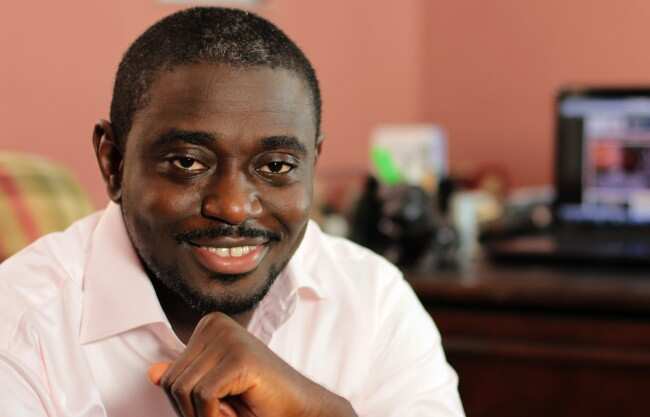 Ademola Ogundele: photo: techcabal.com
9. Jide Ogunsanya
Entertainment is not the only aspect that can make a blogger rich and famous. Jide Ogunsanya, for example, stands behind the blog ogbongeblog.com. This site is devoted to various how-tos and guides for making money from online business.
Jide, himself, knows how to earn money by blogging. His articles have already made him one of the wealthiest bloggers in Nigeria. As noted by frankwealth.com, his net worth reaches about 21 million Naira.
10. Oladunni Liadi
This is another well-known female blogger from Nigeria whose site ladunliadi.blogspot.com is very popular all across the country. She writes about famous people, celebrities, movies, and fashion. Many thousand readers visit Oladunni's blog every day.
No wonder that, according to valourdigest.com, Liadi's net worth is about 8 million Naira or over 21,000 U.S. dollars.
You have discovered the list of 10 richest bloggers in Nigeria and their net worth. As you can see, blogging is an interesting business that can increase your income and help you earn enough money for living and even more.
READ ALSO: Top Nigerian natural hair bloggers
Source: Legit.ng