Men are not the only ones who can build business empires and earn billions of U.S. dollars. Some women are just as successful as the richest men in the world. Do you know who is the richest woman in Africa in 2019? Let's talk about this incredible lady and her impressive net worth.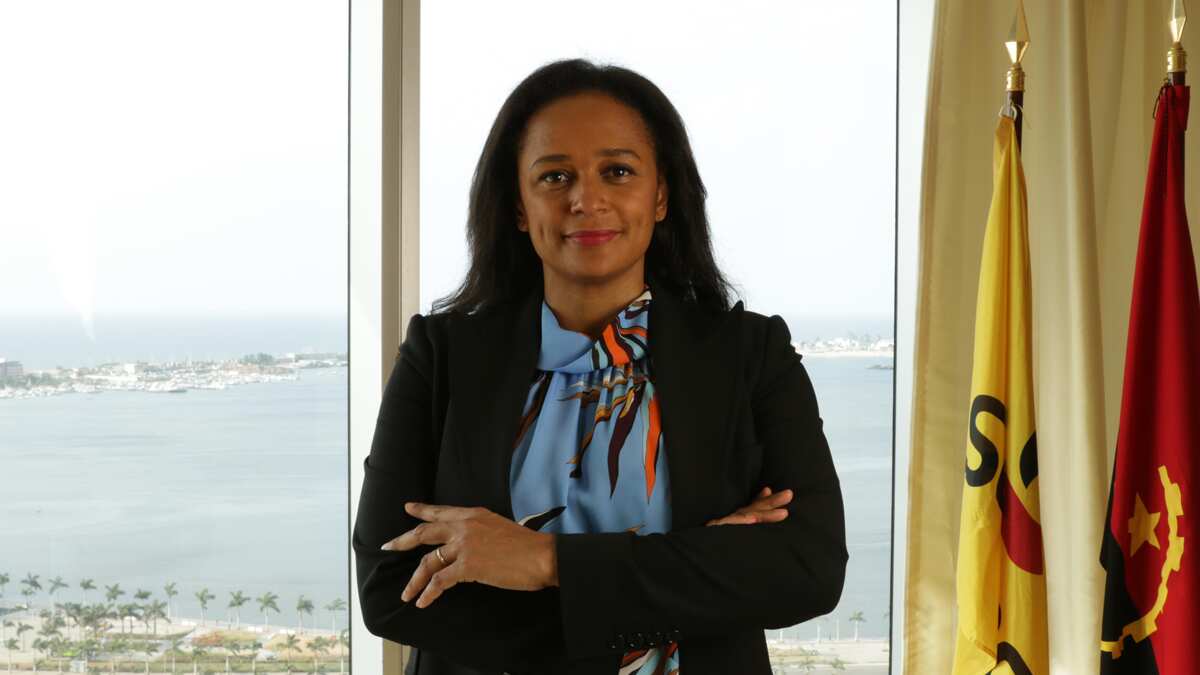 Photo: africa.cgtn.com
The richest woman in Africa
Before the New Year, Forbes released its own ranking of the world's billionaires that consisted of more than 2000 positions. Most people on that ranking were men, but the list also included the name of Isabel Dos Santos among the wealthiest women across the globe. She is currently the richest woman on our continent.
When you ask, 'Who is the richest in Africa?' You'll recollect the name of the most successful Nigerian businessman Aliko Dangote who currently boasts net worth of over 10 billion U.S. dollars, according to Forbes, he had more than 14 billion U.S. dollars in 2018.
But when you ask, 'Who is the richest woman in Africa?' You will hear the name of Isabel Dos Santos. This lady also owns a fantastic net worth that we'll discuss below.
READ ALSO: Top 10 richest men in Africa in 2018 by Forbes
Isabel Dos Santos net worth
This wealthy woman is number 1 among ladies in Africa. Forbes estimated her net worth at 2.6 billion U.S. dollars in 2018 and assures it is 2.3 billion U.S dollars in 2019. Such unbelievable wealth has helped Isabel Dos Santos to get to the 924th place at the Forbes list of 2200 top world's U.S. dollar billionaires and the first place on the continent among women.
The richest woman is from Angola even though she was born in Baku (Azerbaijan SSR). She is one of the children of the country's former President who ruled from 1979 til 2017. His name is Jose Eduardo Dos Santos, and his beautiful daughter has had some big opportunities in life.
When the father of Isabel Dos Santos was still President, she has got stakes for some big telecom companies, banks and other businesses in Angola and other countries. She is also one of the owners of the Nos SGPS company that provides cable TV and telecom services in Portugal.
Being educated in London, the richest woman in Africa has commercial interests in various industries, including diamonds, oil, media, energy, finance, and cement production.
The woman is 45 years old. She likes to be described as the 'independent' business lady. As noted by Forbes, she is married and has three kids. She has an account on Instagram with more than 129,000 followers.
The impressive Isabel Dos Santos net worth has helped her to get into the ranking of the richest woman of Africa not just in 2018 or 2019. Her name appeared in similar ranking back in 2013 and in 2015, she was also named one of the 100 most influential ladies on the planet.
READ ALSO: Top 10 richest people in Nigeria in 2018