Top Nigerian contemporary artists
Today, we want to talk about some Nigerian contemporary artists that have gained fame and recognition beyond Nigerian borders. Learn about five great artists whose works capture not only the sight, but also the hearts and minds.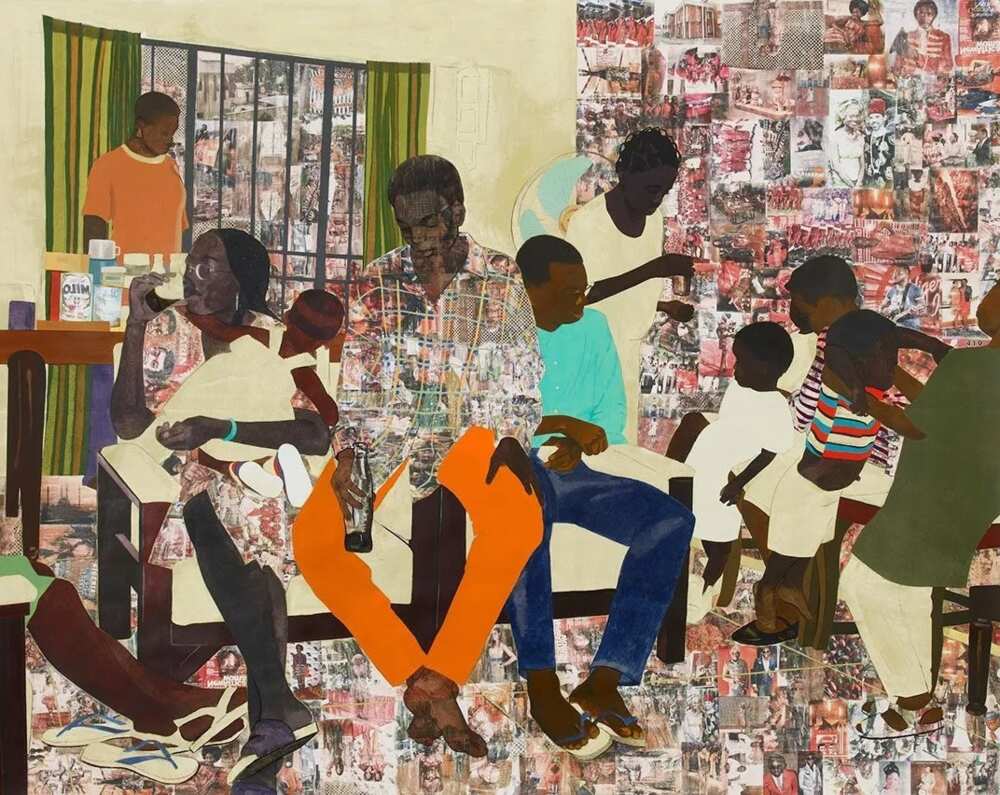 Photo: smithsonianmag.com
5 contemporary artists in Nigeria you should know
Picking only five artists among all the creative and talented people in Nigeria has not been an easy task, but it was necessary, as we wanted to tell you as much as possible about each of them. Without much further ado, here are five artists you should definitely check out:
Peju Alatise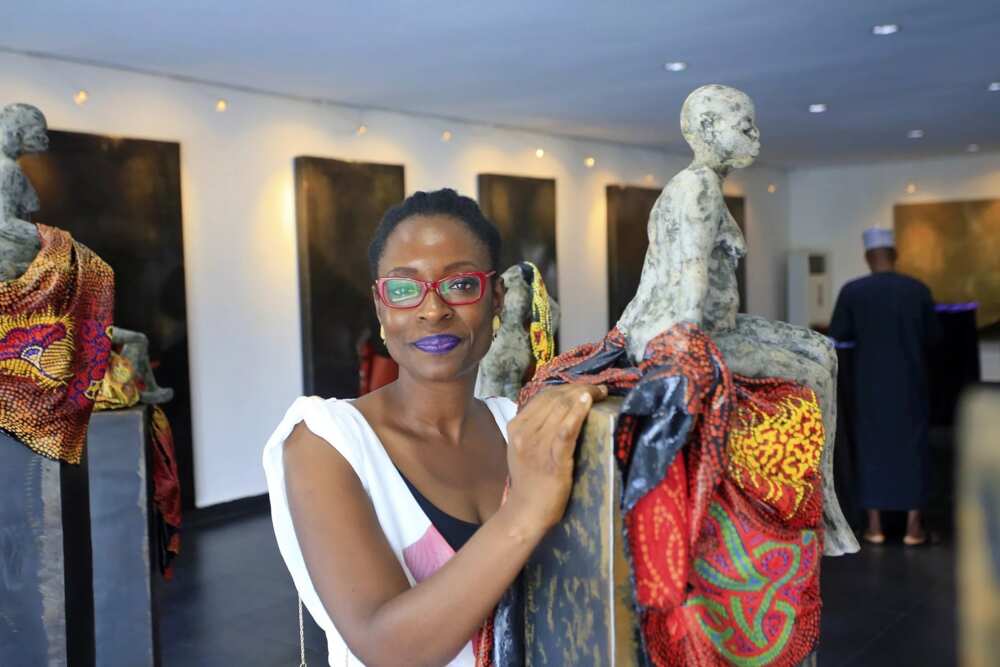 Photo: omenkaonline.com
READ ALSO: Uses of clay in construction and art through the history
Born in 1975 in Lagos State, Peju is an incredibly talented individual who uses art to express herself. Apart from being an artist, she is also a writer and a poet. She has a degree in Architecture from Ladoke Akintola University, Oyo State, and she is a fellow at the National Museum of African Art, which is a part of the Smithsonian Institution.
Just last year, Alatise exhibited her work (Viva Arte Viva) at the 57th Venice Biennale, where she was among the first three Nigerians to ever present the arts at that art exhibition. Her 'Flying Girls' are probably her most recognised artwork. You can see more of her work on her website (www.pejualatise.com) or you can follow her on Instagram @peju.alatise.
As for her style, it is really hard to put it in a box. It seems like she is capable of turning anything into art, from old tires to women's scarves. One of the main themes of Peju's work is womanhood, and it is present throughout most of her art. She works with sculpture and big installations, but she is also not afraid to put a brush to the canvas.
Nnenna Okore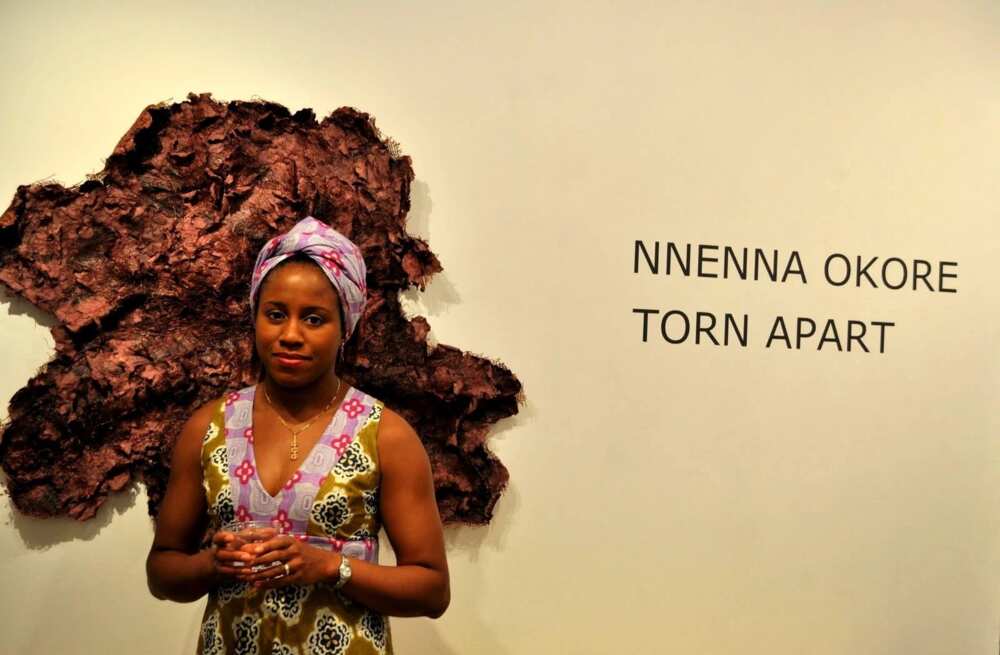 Photo: venussbay.com
READ ALSO: Kareem Waris artwork: 11-year-old Nigerian artist is gaining international attention
Also born in 1975, Nnenna is an Australia-born Nigerian artist who works between the United States and Nigeria. She expressed interest in art since her early years, and her parents were very supportive of that. In 1999, she graduated from the University of Nigeria, Nsukka with B.Sc first-class honours in Fine and Applied Arts. In 2005, she received her Master's degree in the same field from the University of Iowa.
Even though she has a day job as a department head and professor of art, Okore still manages to produce award-winning pieces that have received global recognition. Her art work appeared in Financial Times, Sculpture Magazine and even The New York Times. You can visit her website (nnennaokore.com) to see more of her work.
Nnenna prefers to work with various organic materials, with some of her favourites being fibre, ceramics and paper. One of the most prominent themes of her art is the process of ageing and decay. With her work, she explores the spiritual and bodily changes that come to us with age.
Victoria Udondian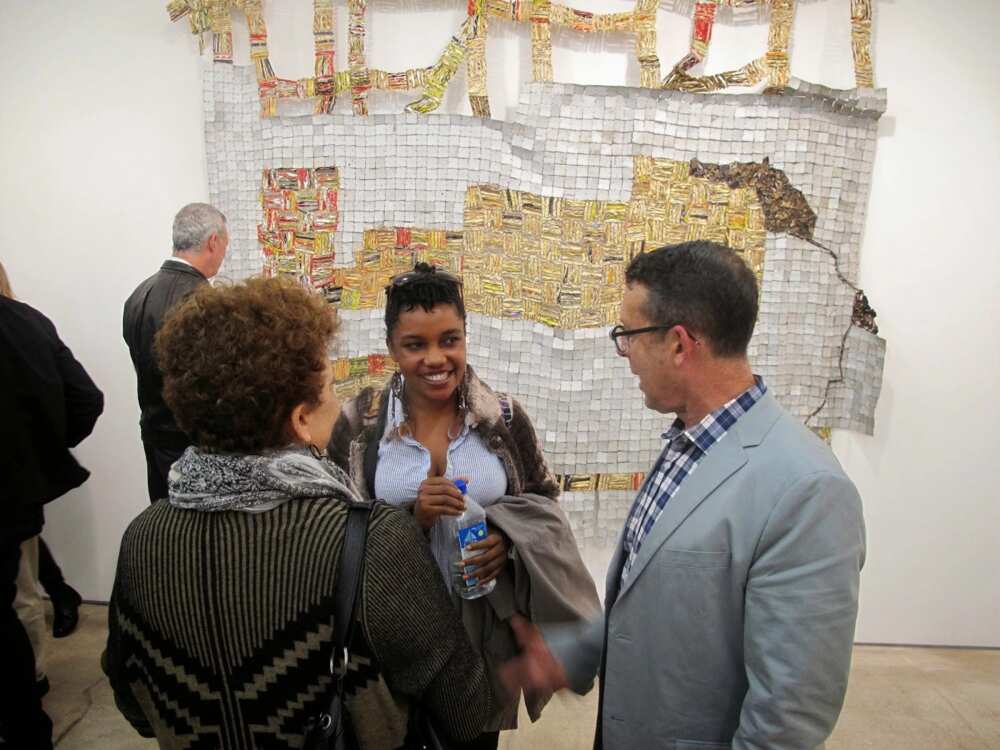 Photo: chikaokeke-agulu.blogspot.com
Born in 1982, Victoria is a fascinating artist who turns simple fabrics into works of art. She received her Bachelor's degree in Painting from the University of Uyo back in 2002 and her Master's degree in Fine Arts from Columbia University, New York City in 2016.
Udondian currently lives and works between two cities: New York and Lagos. Over the years, her works traveled across the world, gaining her international success. You can see them at victoriaudondian.com.
The artist mostly uses second-hand clothing, burlap and other textiles as materials. Taking into account that she once trained to be a fashion designer and tailor, it is easy to see the influence of that stage of her life in her art. She explores the topics of interaction between traditional and contemporary values, as well as of cultural contamination.
Adamu Waziri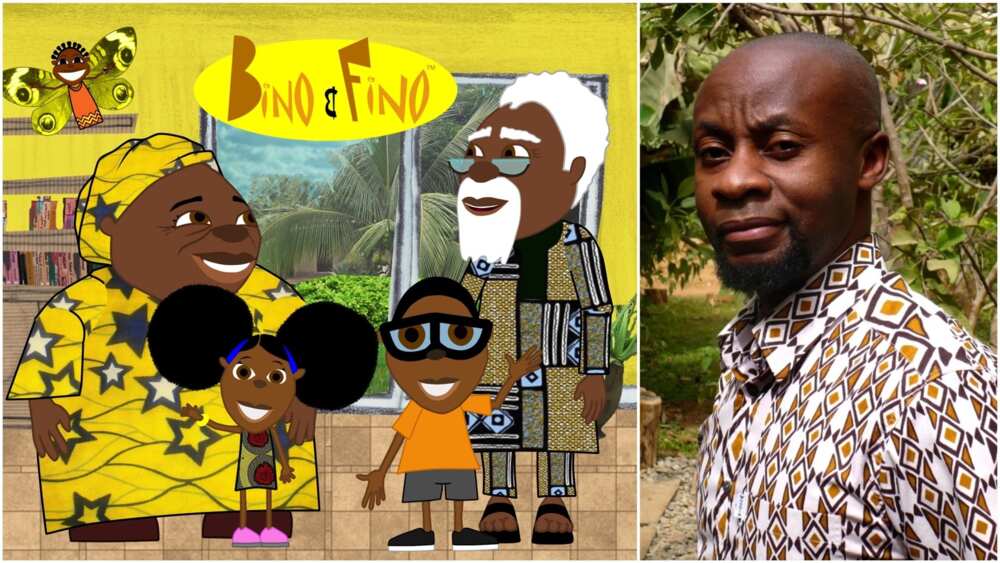 READ ALSO: Most famous Nigerian paintings
Adamu Waziri is an artist and his main form of expression is animation. He is the creator of the popular cartoon show 'Bino & Fino', a story about two Nigerian siblings and their family.
What is so special about this show is that the characters almost seem real, despite looking quite cartoonish. That is because they are not based on stereotypes about Nigeria and Africa, like most foreign cartoons and movies are.
When our minds are so oversaturated with the content brought to us from overseas, 'Bino & Fino' is like a breath of fresh air. You can visit the website of the show (binoandfino.com) or of Adamu's studio (www.evcl.tv) to learn more.
Marcia Kure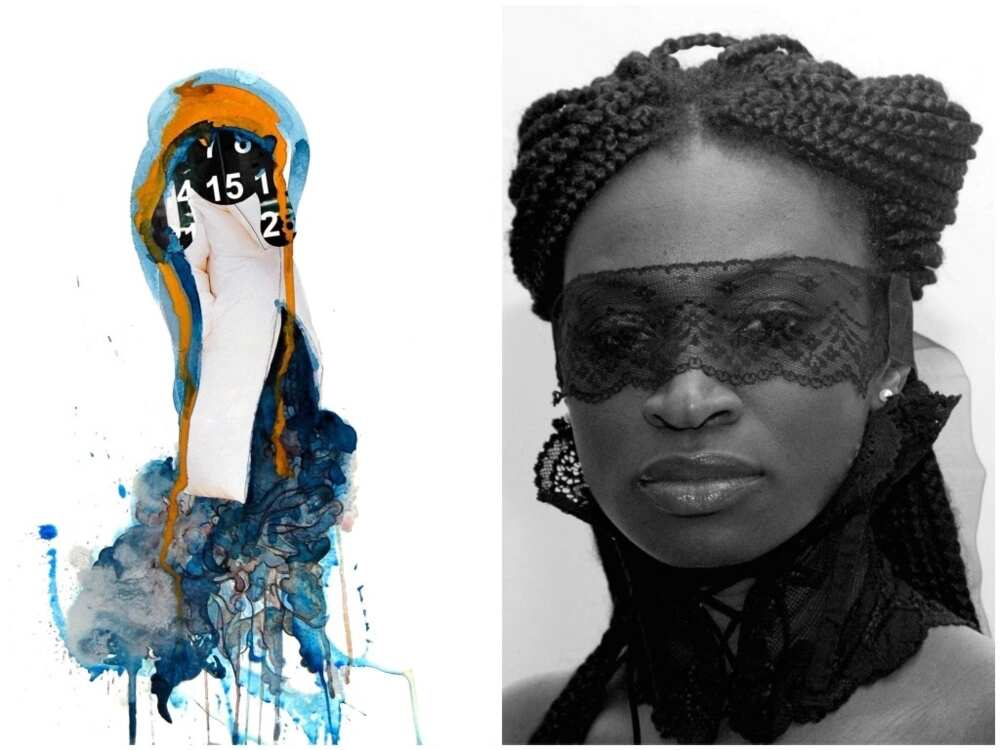 Born in 1970 in Kano, Marcia is a US-based Nigerian artist. She received training from the University of Nigeria, as well as the Haystack Mountain School, and Skowhegan School of Painting and Sculpture. Over the years, she has held multiple one-person exhibitions and showed her work at many international events, winning various awards for her achievements.
While her early work mostly revolved around agency of women in a patriarchal society and political violence, her later pieces have mostly been focusing on hip-hop aesthetics, fashion and motherhood. Kure often works with collages, but she also paints and creates installations. You can find her @marciakure on Facebook.
It is fascinating to see that four out of five most well known and celebrated contemporary artists in Nigeria are women. We look forward to seeing more talented female artists making it big in this world!
READ ALSO: How to draw eye with pencil? - Guide to a perfect picture
Source: Legit.ng