Famous Nigerians that are world celebrities
In this article, you will find a list of famous Nigerians who are well-known around the world. Most of them are celebrities born and raised in Nigeria, while some were born in other countries to Nigerian parents. If you already know some of these prominent names, some may, perhaps, surprise you.
The most famous celebrities in the world from Nigeria
This list of the most popular Nigerian celebrities consists of Nigerian actors, footballers, musicians, and great women. All of them are famous in Nigeria as well as far beyond its borders. The list is not been ranked. So, let's get started.
Nigerian actors in Hollywood
Chiwetel Ejiofor
Nigerian-British actor Chiwetel Ejiofor was born in 1977 in London to Nigerian parents. This actor entered the Hollywood lightning fast becoming one of the most recognizable figures. He actually dreamed about a career in Royal Shakespeare Company:
"I didn't think I had a chance of being a film actor. My focus was trying to get into the Royal Shakespeare Company (RSC) or the National Theatre. The thought of being a star never occurred to me".
Chiwetel Ejiofor has Oscar Nomination and BAFTA award for Best Actor.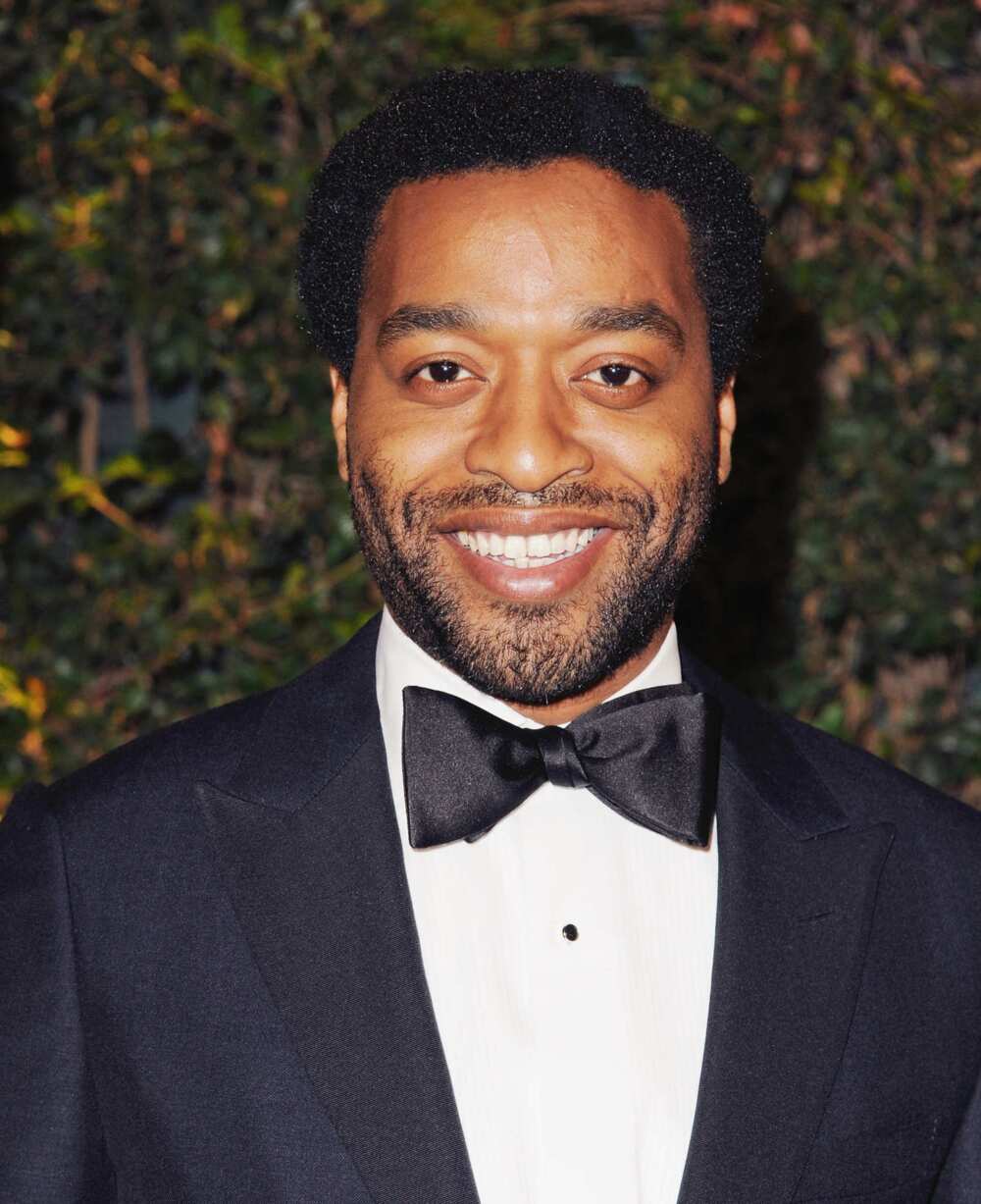 Photo: thecut.com
Carmen Ejogo
Similarly to Chiwetel Ejiofor, Carmen Elizabeth Ejogo is a British-born Nigerian actress and singer. She was born in 1973 in Kensington, London to a Nigerian father and a Scottish mother. The British actress began her acting career in the UK when she was 20 as a hostess of the Saturday Disney morning show.
Carmen has acted in many movies including Kenneth Branagh's Love's Labour's Lost, Metro, The Avengers, What's the Worst That Could Happen?, Away We Go, Sparkle, Alex Cross, The Purge: Anarchy and Fantastic Beasts, Where to Find Them, Selma and others. Carmen Elizabeth Ejogo has received a few prestigious awards including a nomination for Independent Spirit Award for Best Female Lead.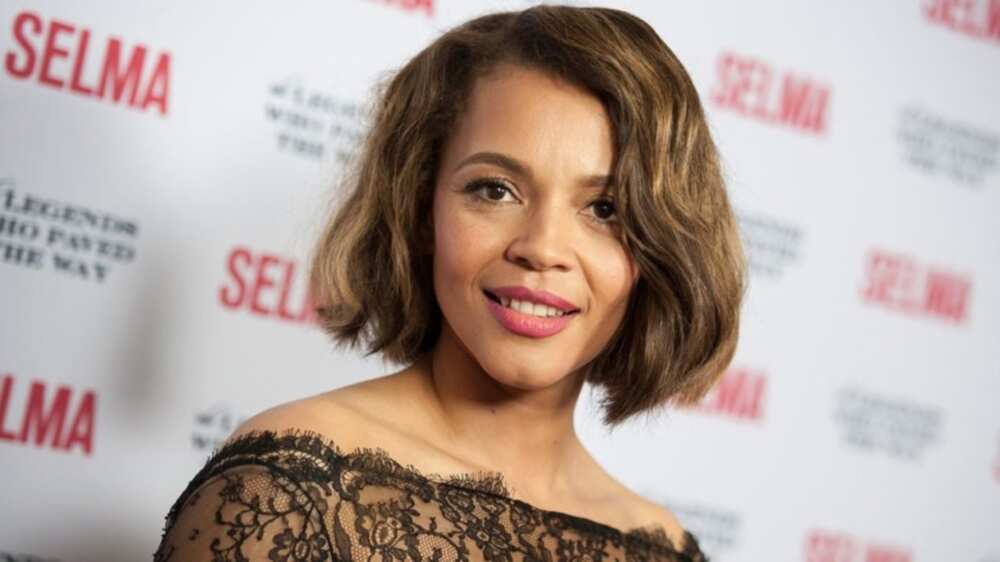 Photo: popculture.com
Richard Ayoade
Richard Ayoade is a Hollywood actor, comedian, writer, director and television presenter who was born in the UK to a Nigerian father Layide Ade Laditi Ayoade and a Norwegian mother Dagny Amalie.
Those who remember a 2012 comedy "The Watch" featuring Jonah Hill, Vince Vaughn, and Ben Stiller might recognize this actor. He played one of the lead roles in the film. It was his Hollywood debut. He is also known for the role of Maurice Moss in The IT Crowd — for which he won the 2014 BAFTA for Best Male Comedy.
Richard Ayoade has written many popular plays in the United Kingdom where he is currently living and working.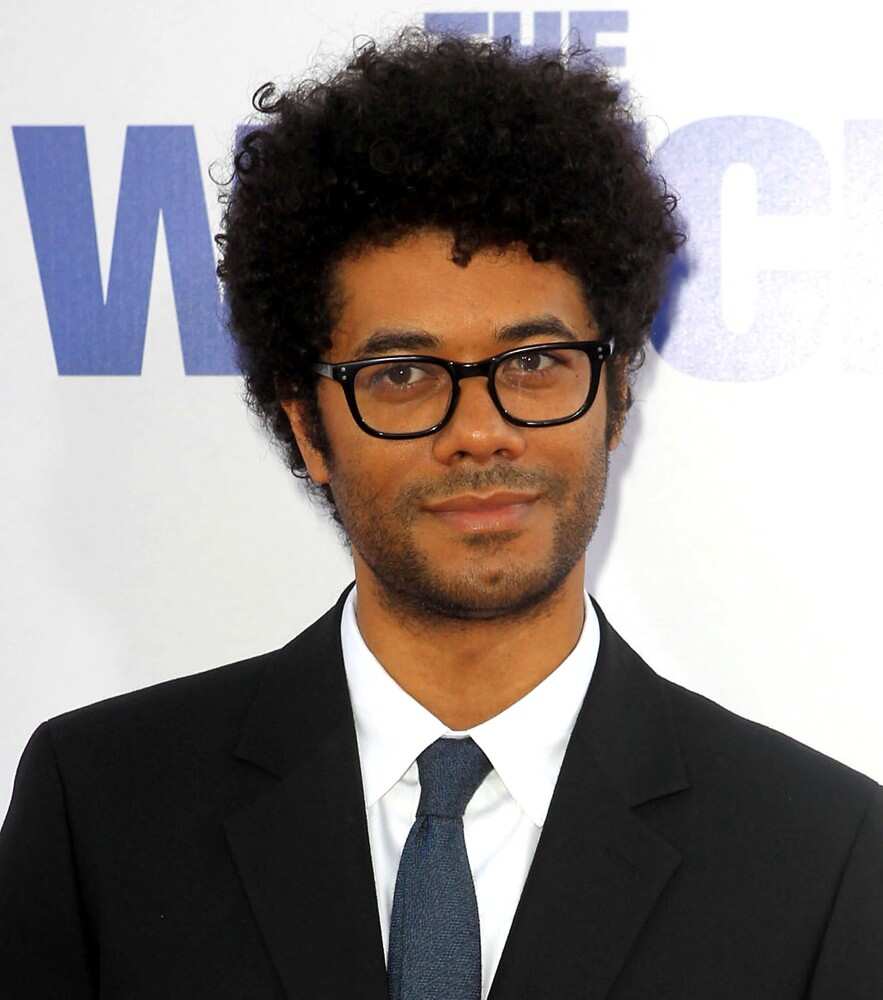 Photo: film.ru
Hakeem Kae-Kazim
Hakeem Kae-Kazim is a well-known Hollywood actor who was born in Lagos state, Nigeria. He has featured in some popular Hollywood movies like Hotel Rwanda, X-Men Origins: Wolverine, Pirates of the Caribbean, At World's End and some Nollywood movies including Black Gold: Struggle For The Niger Delta, Black November, Inale, Last flight to Abuja and Half a yellow sun. Hakeem Kae-Kazim has also featured in TV series including 24, Black Sails, and Criminal Minds. Hakeem is known to be a brand ambassador for Etisalat Nigeria.
READ ALSO: Nollywood actors and actresses who are still single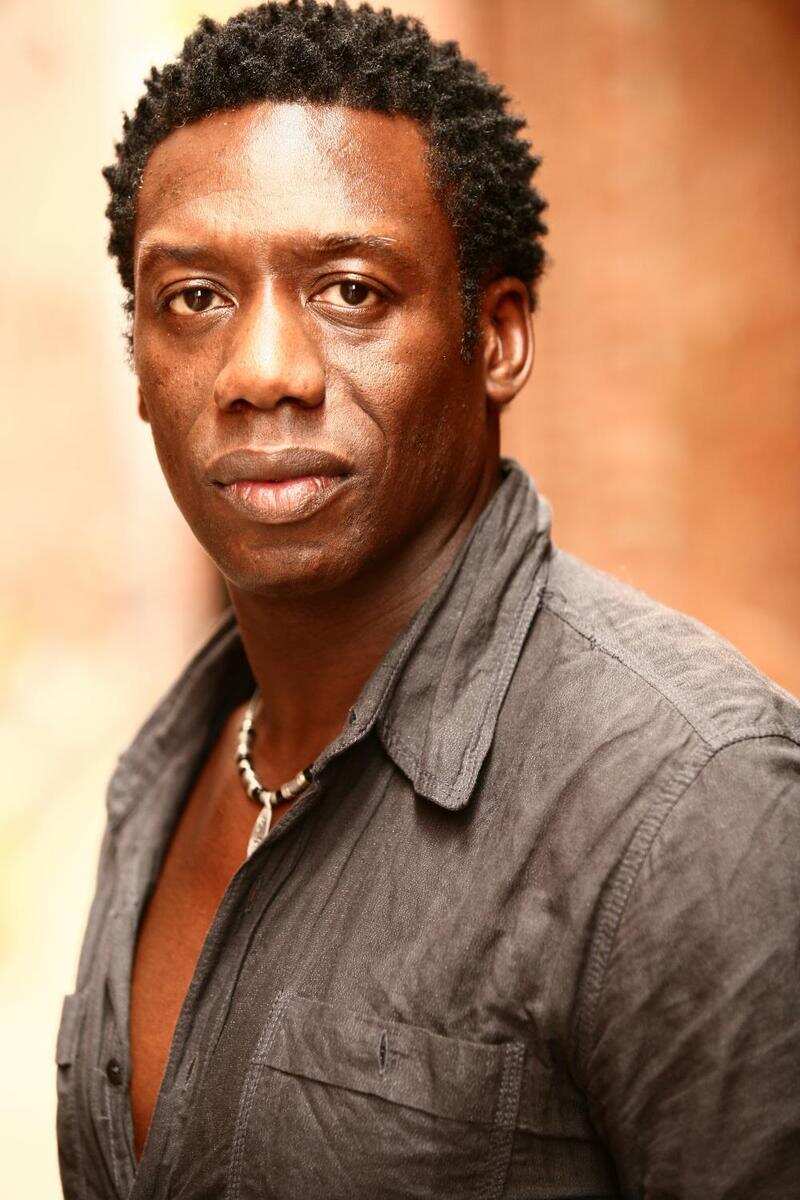 Photo: dvdsreleasedates.com
Nonso Anozie
Chukwunonso Nwachukwu Anozie is a fast-rising Hollywood star who was born to Nigerian parents in London. He graduated from central school of speech and drama school and is known to work on stage, and television.
Those who are fans of Game of Thrones would remember Nonso Anozie. This well-known actor has featured in many prominent Hollywood movies including Conan the Barbarian, The Grey, Rock and Rolla, Nanny Mcphee Returns and The Last Legion. He has also acted in TV series like Zoo and Sense8.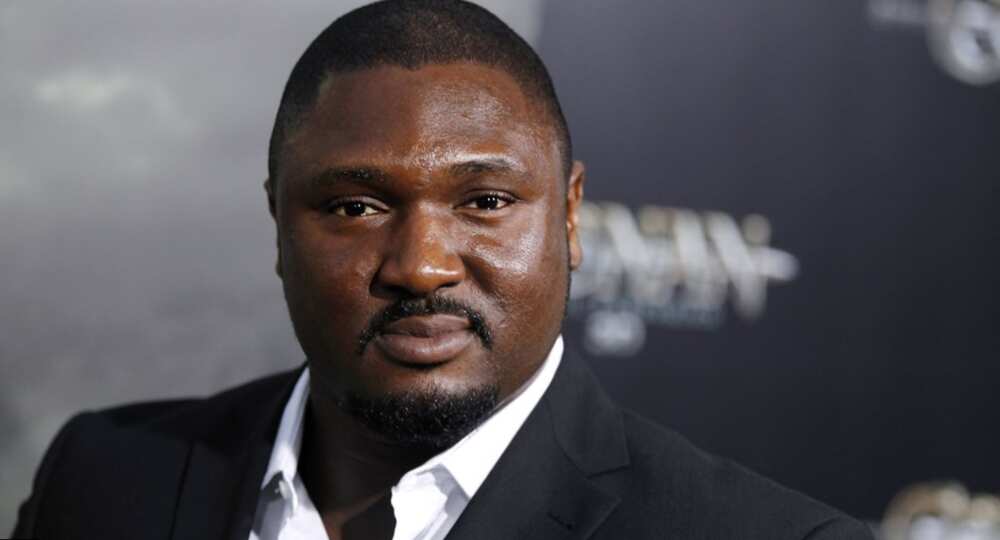 Photo: starschanges.com
Sophie Okonedo
Sophie Okonedo is an award-winning British actress who was born to a Nigerian father and a Jewish mother. The actress was brought up in the Jewish faith and was raised by her single mother after her husband left the family.
The talented actress began her film career in 1991 in the British drama Young Soul Rebels. This actress has featured in many great Hollywood movies including Aeon Flux, Mrs. Mandela, Skin, After Earth, Ace Ventura: When Nature Calls, Dirty Pretty Things, Hotel Rwanda, The Secret Life of Bees, and other.
The stunning actress has also acted in TV shows including The Escape Artist, The Slap, Oliver Twist, Criminal Justice, Scream of the Shalka, Tsunami: The Aftermath, Criminal Justice, Father & Son and other. Sophie Okonedo received an OBE in the 2010 Queen's Birthday Honours.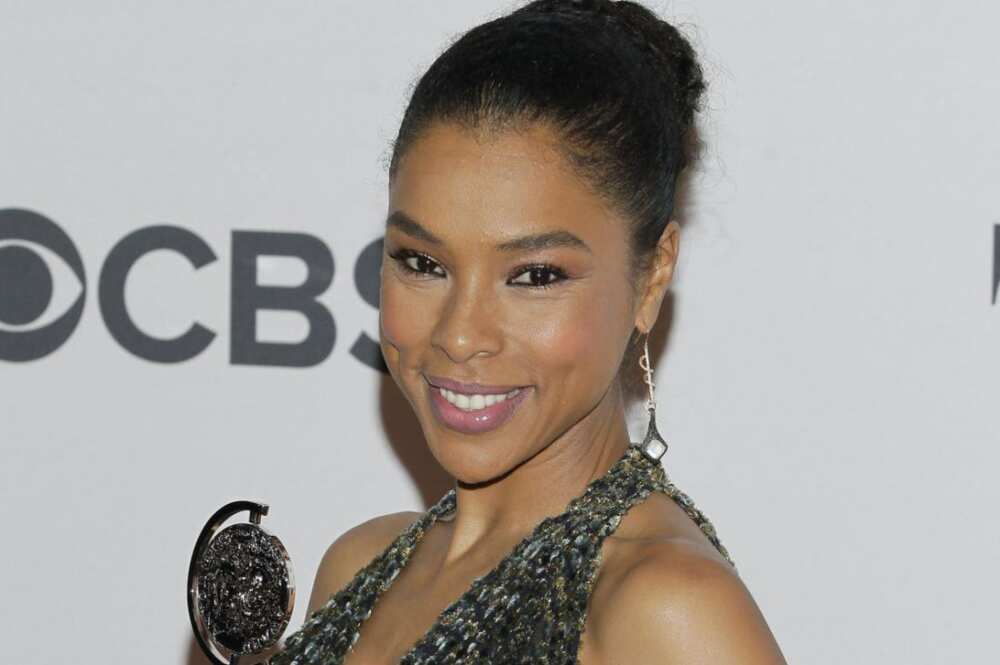 Photo: hiphollywood.com
The most famous Nigerian footballers
Being the most populated country on the African continent, Nigeria is home to many talented professional footballers. Below are the finest football players out of Nigeria who has play for both home and international teams.
John Obi Mikel
Mikel Obi is a Nigerian midfield footballer who plays for Tianjin TEDA in the Chinese Super League and the Nigeria national team. He was born in 1987 and started his career at the age of 15 playing for Plateau United, a Nigerian football club. 3 years after, Mikel played for Nigeria at the FIFA World Youth Championships held in the Netherlands and won the Silver Ball. After this, he started playing for Chelsea that bought him from Manchester United for $16 million. His net worth according to www.celebritynetworth.com is about $25 million.
READ ALSO: Where is John Mikel Obi from in Nigeria and other interesting facts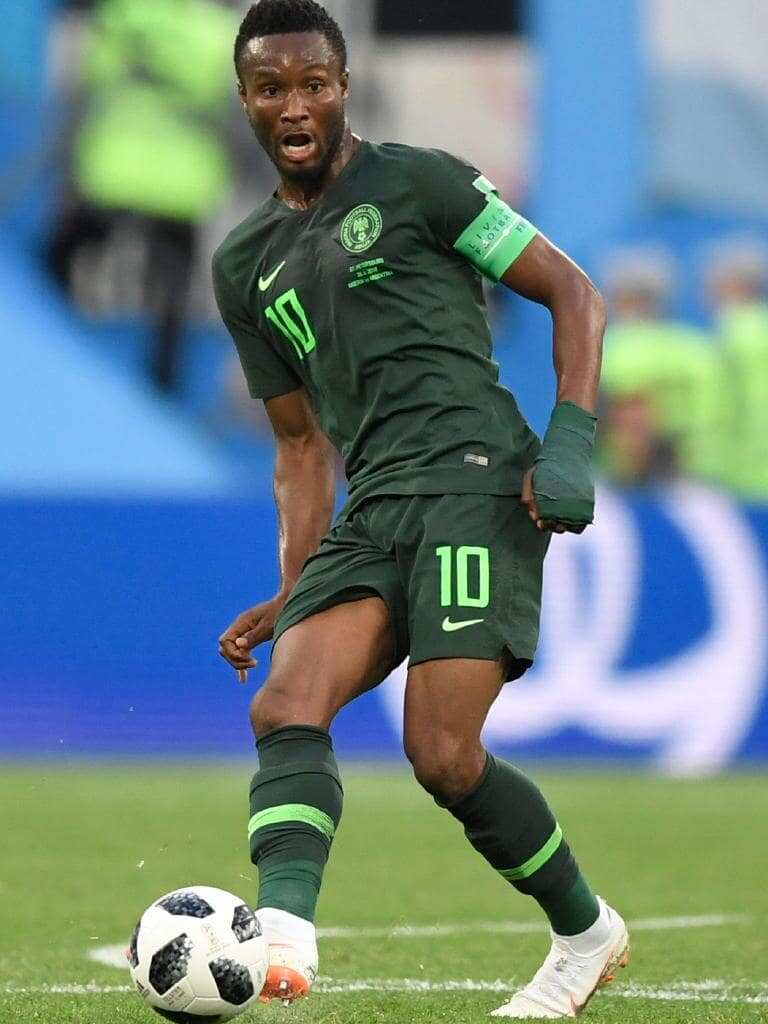 Photo: foxsports.com.au
Victor Moses
Born in 1990, Victor Moses is a Nigerian professional football player who plays for Chelsea and the Nigeria national team. He made his Premier League debut at Wigan Athletic when he was 20. In 2 years, he was signed to Chelsea and made 84 appearances and scored 7 goals. Victor Moses also plays for Nigeria national team making 29 international appearances and scoring 11 goals. His net worth according to finapp.co.in is $23 million.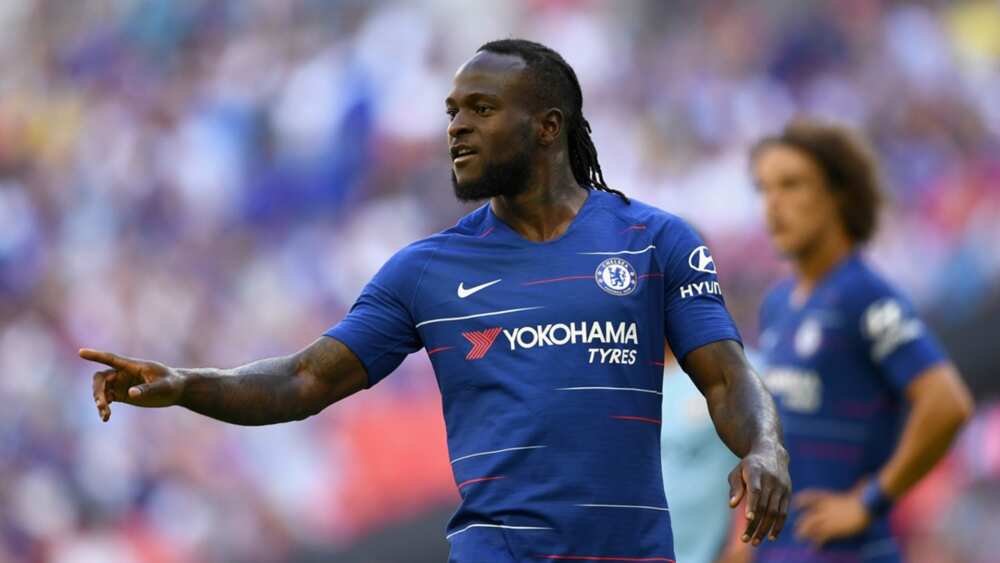 Photo: goal.com
Wilfred Ndidi
Born in 1996, Wilfred Ndidi is a defensive midfielder for Leicester City whose importance to the team cannot be overstated. He also plays for the Nigeria National Team. Ndidi began his football career at the young age of 19. Recently, he was bought by Leicester City for £17 million from Genk. In 2013, he started playing for the Nigerian U-20 team, and 2 years after started playing for the senior team. He made a debut in the game against D.R. Congo. Interesting that Wilfred Ndidi got a red card on his birthday against Crystal Palace.
READ ALSO: Who is the most popular footballer in Nigeria?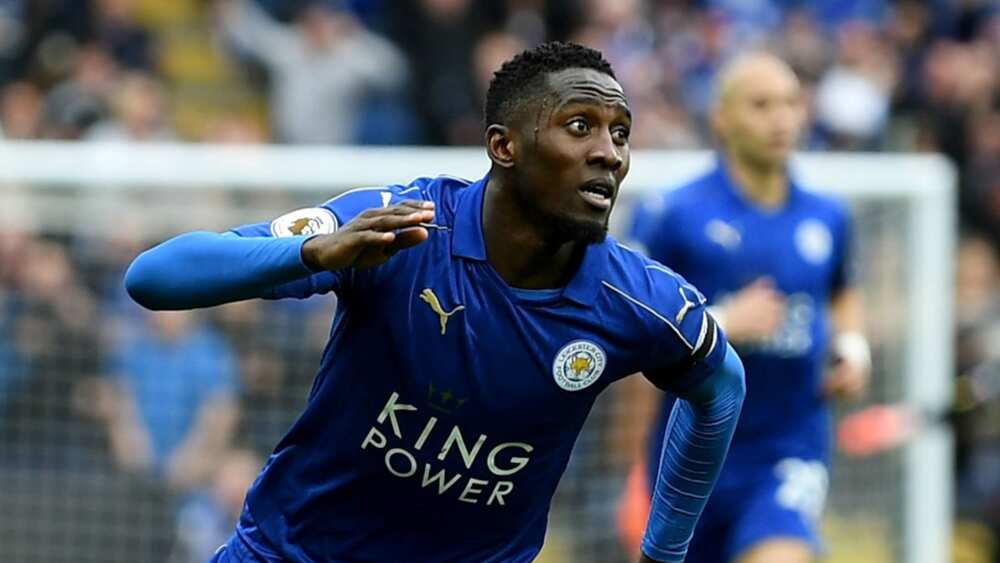 Photo: sportynews.com
The most famous Nigerian musicians
Nigeria is a home to a developed music industry that gave a birth to many talented singers, musicians, and other music professionals. Below is a short list of the most popular present-day Nigerian musicians who have become recognized names in Nigeria and beyond its borders.
Wizkid
Wizkid is perhaps the most famous pop-star from Nigeria. The star boy is hugely popular not only in Nigeria but also around the world. Wizkid's official name is Ayodeji Ibrahim Balogun. He started singing at the young age of 11 years and easily rose to fame after the Halla at ur boy song release in 2010. Since then, he has become popular in Nigeria and internationally receiving a lot of awards and nominations including to the Grammy awards as well as invitations to perform in international events.
Wizkid is known to collaborate with world-known artists including Chris Brown, Kendrick Lamar, Trey Songs, Drake, Alicia Keys, and many others. Wizkid performs numerous hits that are included to two solo albums.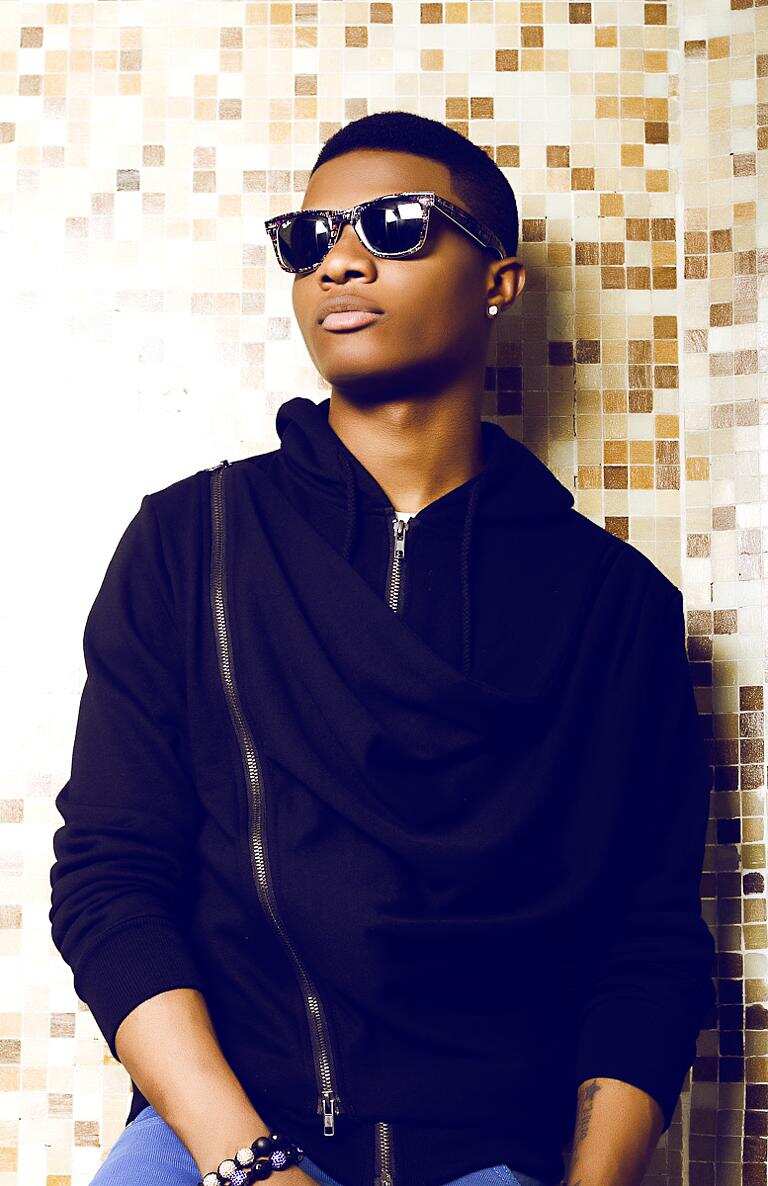 Photo: digitalspy.com
Don Jazzy
With no doubt, Don Jazzy is one of the most popular and richest Nigerian musicians. The official name of the artist is Michael Collins Ajereh, however, he is best known by his stage name Don Jazzy. He is a record producer, singer, songwriter, director, and entrepreneur. As for his entrepreneurial activities, Don Jazzy is making investments in high technologies sector. He is a co-founder of the Flobyt, a technology-based company that offers free WI-FI to users who are working for the entertainment companies. Don Jazzy is also an owner and Chief Executive Officer for Mavin Records and Mo' Hits.
Don Jazzy has won multiple awards including Headies award twice in 2011 and 2014, Producer of the year titles from the Nigerian Music Awards and the Nigerian Entertainment Award and a City People Entertainment Award.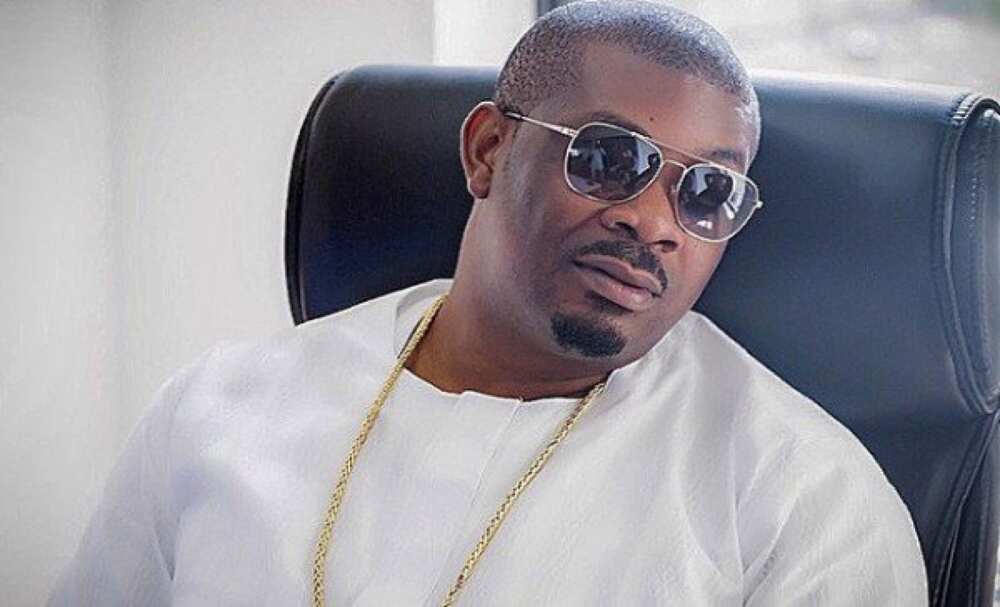 Photo: peoplespostmedia.com
D'Banj
D'banj is best known for his Fall in Love and Oliver Twist hits that are popular in Nigeria and internationally. Oliver Twist, an Afrobeat and electronic dance music fusion featuring Kanye West, became the African hit thanks to which the artist was named several titled the Best Performer of the Year and Nigeria's most influential singer in 2015.
D'banj's real name is Oladapo Daniel Oyebanjo. He is a talented pop-star, a TV star, and entrepreneur. He has worked closely with Don Jazzy on various projects like Sony Music Entertainment, but the two decided to start their solo music careers. Similar to Don Jazzy, he has built a great career and made a name for himself in the music industry.
D'banj is known to be an ambassador for Heritage Bank, Globacom, SLOT, Ciroc Nigeria, and Bank of Industry. Currently, he is working with G.O.O.D Music Record Label owned by Kanye West. D'banj has a lot of followers on social media platforms like YouTube which makes him one of the most recognized Nigerian musicians.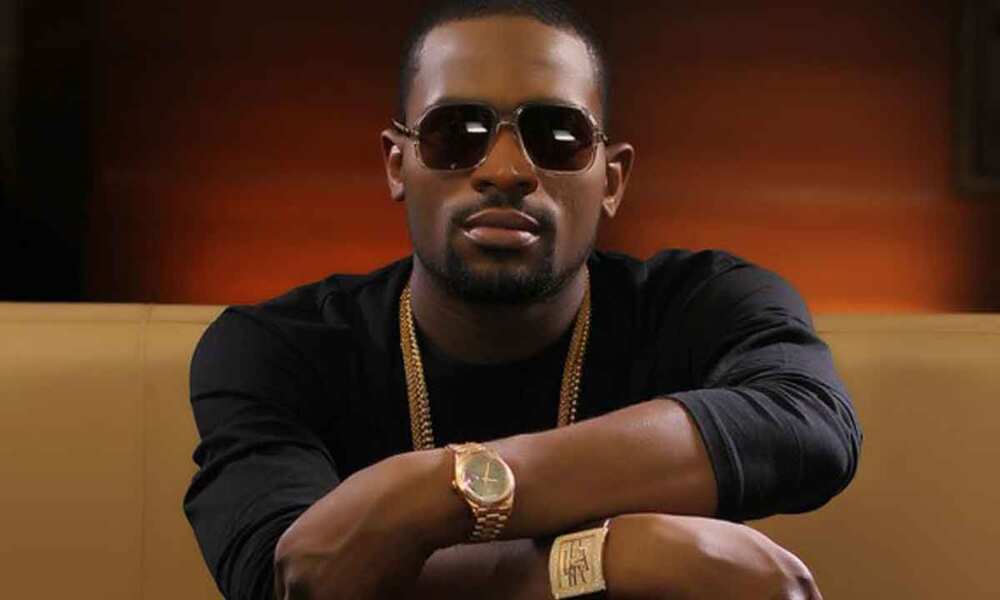 Photo: nigeriafilms.com
Davido
Davido (David Adeleke) was born in Atlanta, Georgia, the USA, however, for a long time he has lived in Lagos, Nigeria. Davido is one of the present-day top Nigerian pop-stars in the Nigerian music industry.
Davido's most viewed song on YouTube is If and Fall that has more than 60 million views. Davido's most recent 30 billion concerts showed that Davido is a highly influential artist as all the tickets were sold out long before the concert day.
READ ALSO: Top 5 richest musicians in Africa in 2018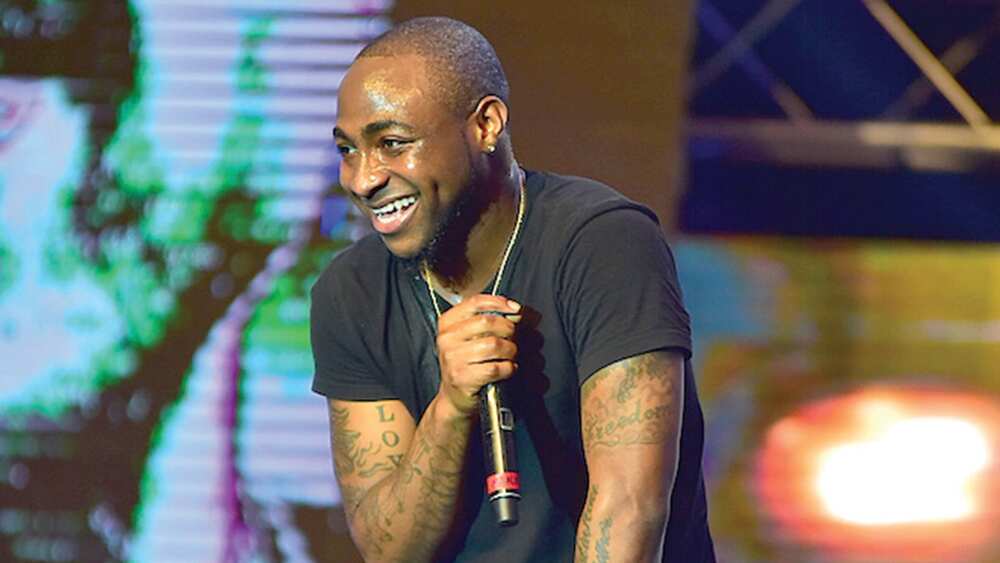 Photo: guardian.ng
Sade Adu
Sade Adu is one of the most popular Nigerian female musicians. She is a British-Nigerian artist who is based in Great Britain. She is a talented singer and songwriter who started her career in 1982. Sade Adu has released many albums including Diamond Life, Absolute Beginner, Stronger Than Pride, Promise, and Lovers Rock. The Soldier of Love released in 2010 was a breakthrough song with a great number of positive reviews and 500,000 of copies sold out during the 1st week. Sade Adu has two Grammy Awards.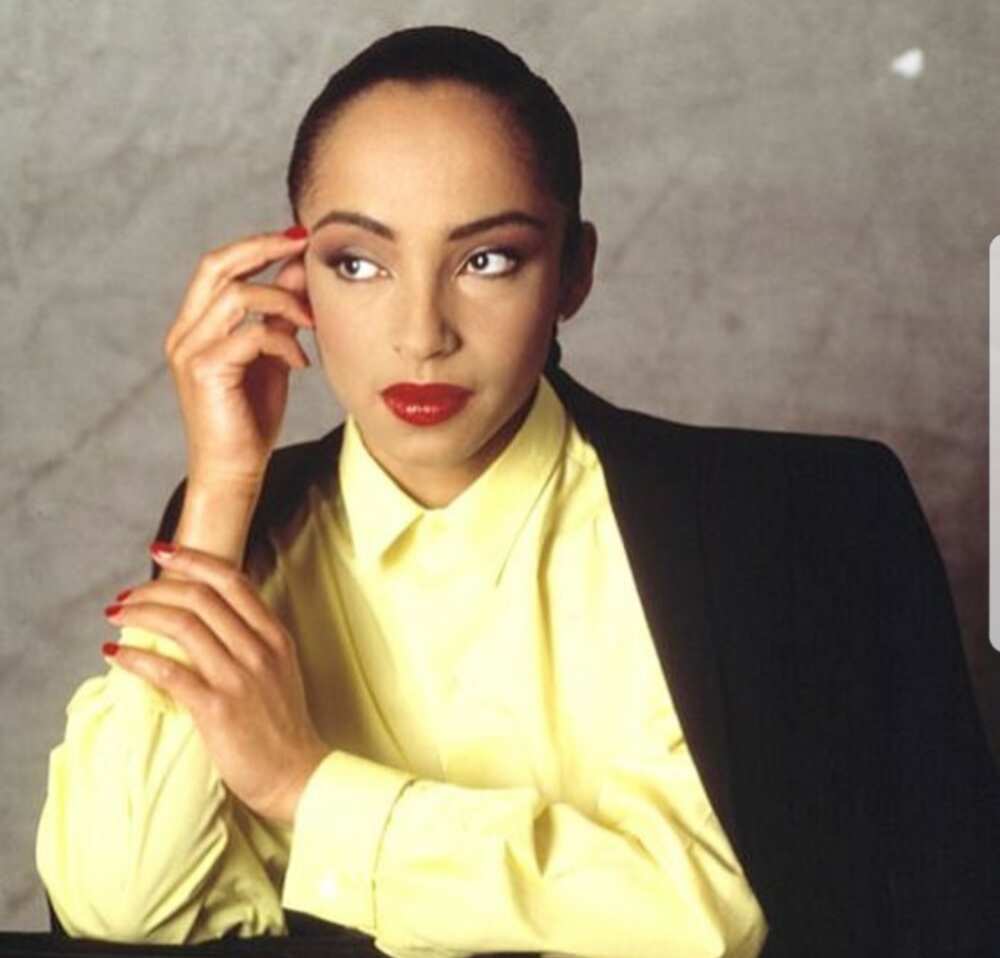 Photo: theelitesng.com
The great women in Nigeria
From the top models to entrepreneurs and political activists, women who come from Nigeria continue to amaze the world. All of these females are hard-working, resilient, and talented Nigerian women who are self-made and know how to be successful in the present-day men's world. Here is a short list of the most influential and wealthiest Nigerian women.
Agbani Darego
Born in 1982 in Rivers State, Nigeria, Agbani Asenite Darego was the first Nigerian to win a crown of Miss World in 2001. She is also the first Black African Miss World.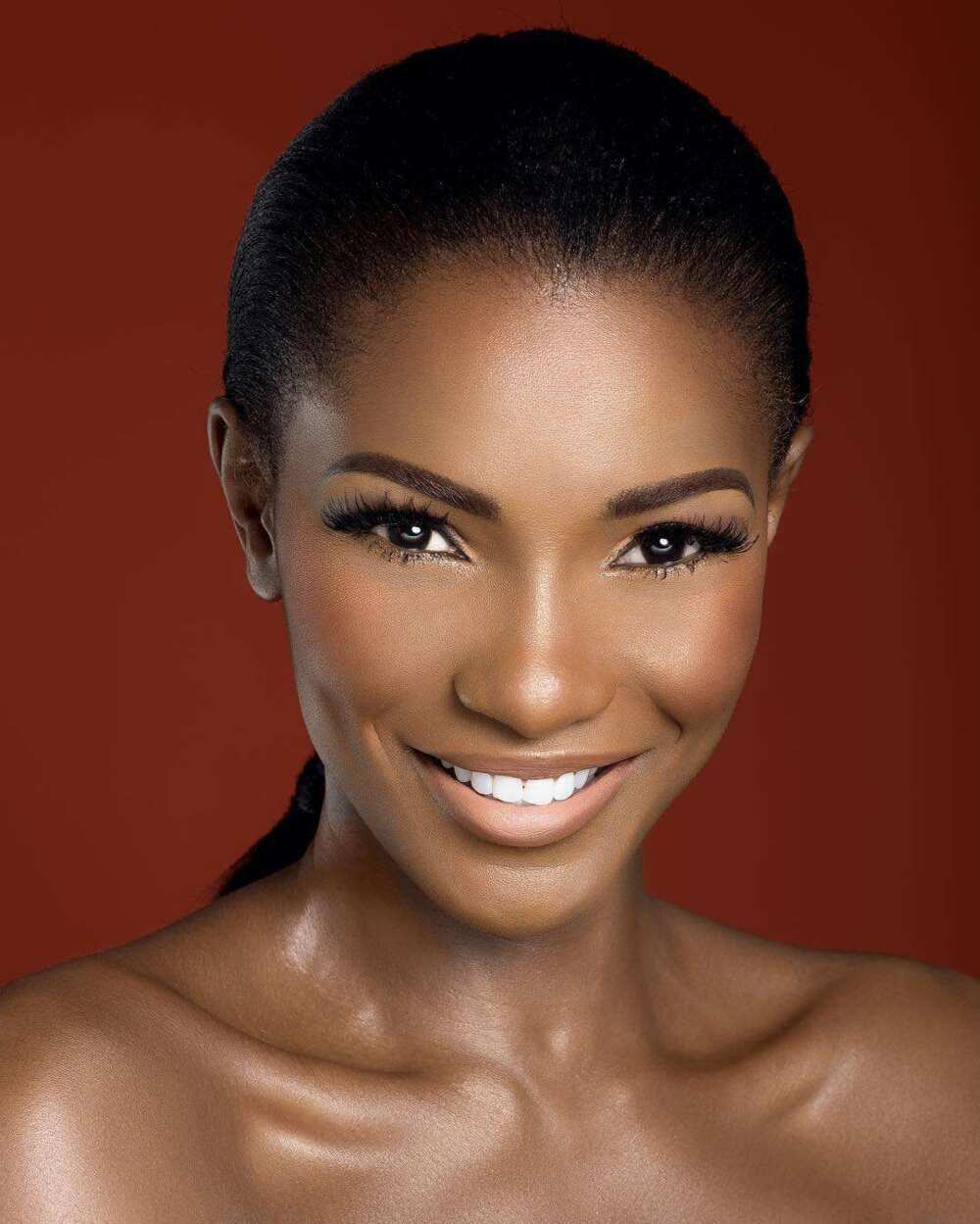 Photo: kokolife.ng
Ngozi Okonjo-Iweala
Born in 1954, Ngozi Okonjo-Iweala is the former Finance Minister and Foreign Minister of Nigeria who was appointed in 2003 and 2006 respectively. She was also considered as a potential replacement for the former World Bank President Paul Wolfowitz but, in the end, she was appointed as Managing Director of the World Bank.
In 1977, Ngozi Okonjo-Iweala got her high education at Harvard University and earned Ph.D. in regional economics and development from the Massachusetts Institute of Technology.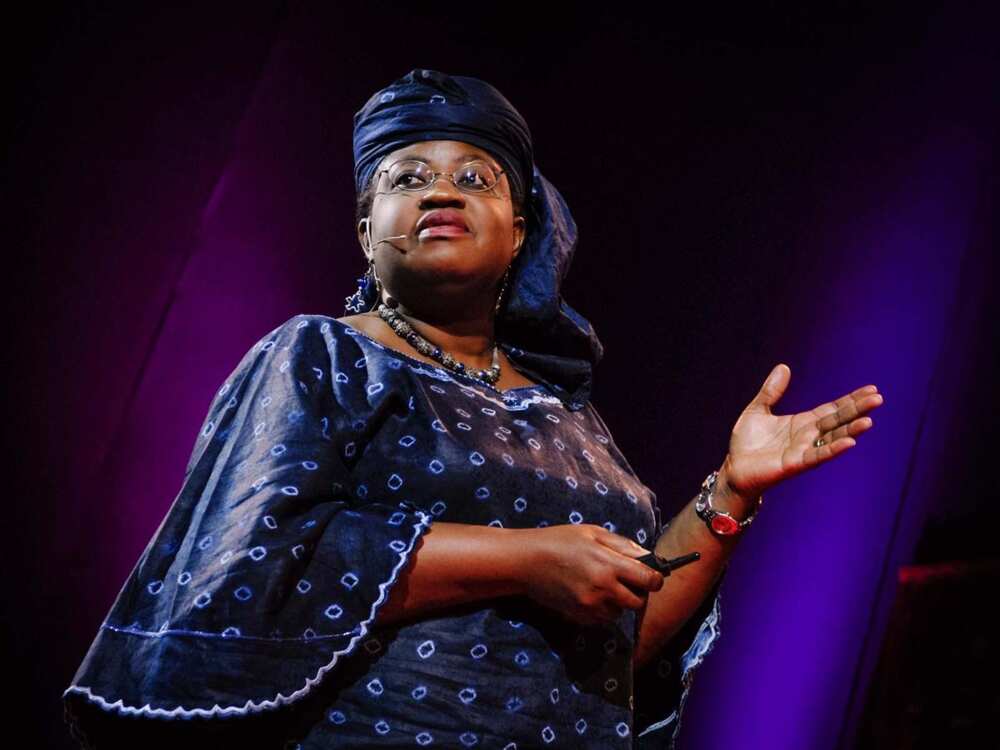 Photo: ted.com
Chimamanda Ngozi Adichie
Born in 1977, Chimamanda Ngozi Adichie is a famous Nigerian writer. At the age of 19, Adichie left Nigeria for the USA to study and be closer to her sister. In 2005, she earned a master's degree in creative writing at Johns Hopkins University in Baltimore. 3 years after, Adichie received a Master of Arts in African studies at Yale University.
Chimamanda's first two novels received excellent reviews and won literary awards. The first one, Purple Hibiscus, was published in 2003 and won the 2005 Commonwealth Writers' Prize for Best First Book. The second novel, Half of a Yellow Sun, named after the flag of the short-lived Biafran nation, was adapted into a Hollywood movie featuring Chiwetel Ejiofor, one of the most popular Hollywood actors of Nigerian origin. This novel won the 2007 Orange Prize for fiction.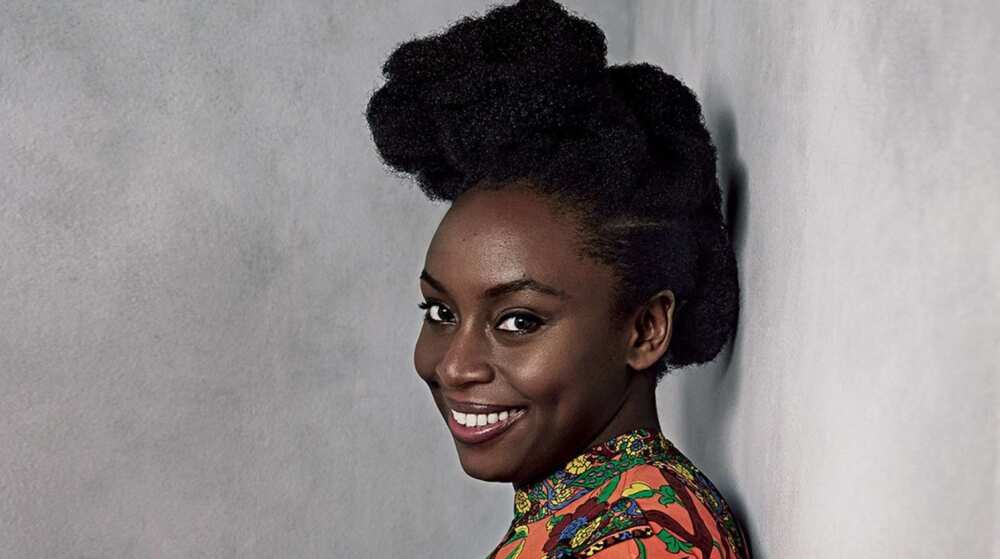 Photo: glamafrica.com
Hope you found many interesting famous celebrities born in Nigeria. While some of them have been world-famous for a long time, some might seem to be entirely new.
READ ALSO: 10 facts about Nigerian people and culture
Source: Legit.ng