What do you know about popularity? How does it feel to live a great outstanding expensive life of a fabulously talented actor or actress? It can be both hard and exhausting, as well as exciting and fascinating. Saheed Balogun lives a life that combines positive and negative sides of the famous actor's life. And now you have an opportunity to read it out here, in Saheed Balogun biography. Enjoy!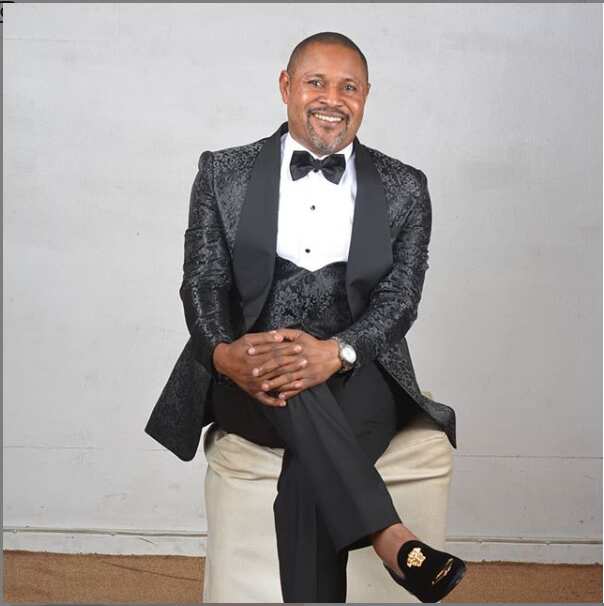 Do you still have no clue to the answer of the question: "Who is Saheed Balogun?", then you have chosen the right article. Here, we have compiled the most interesting information on the actor Saheed Balogun biography.
Biography of Saheed Balogun
This man is known to be a famous Nigerian actor, director, and producer. The actor's place of birth is Kwara State, North Central Nigeria, but his residence was in Oyo State, Nigeria. Here, in Oyo State, he obtained his primary, secondary and tertiary education. After that, he entered Kwara State Polytechnic University and graduated successfully.
What is Saheed Balogun age?
He is known to be born on the 5th of February, 1967. Thus, he should be 52 years old now in 2019.
READ ALSO: God has been so wonderful - Saheed Balogun says as he celebrates his 52nd birthday
Acting career
His acting career started in 1978 after he presented his first work, the "Youth Today" television program on NTA. Eleven years after he produced his first film named "City Girl." The actor is a talented and beautiful movie man who has directed, produced and shot in many Nigerian films.
What are Saheed Balogun movies?
Being a handsome actor, he has featured in such movies as:
Modupe Temi (Thankful)
Gbogbo Ere (Total profit)
Third Party
Òfin mósè
Family on Fire
The seed
Aimo
Ijaya
The lost heir
Banana island ghost
Being a passionate and hard-working person made him became a movie industry tycoon, who produced successful blockbusters. Thus, it made him being nominated for different awards, for example:
The 2012 Nollywood Movie Award for Best Lead Actor in an Indigenous Language;
The 2017 City People Movie Award for Yoruba Movie Personality of the Year (Male).
What is known about Saheed Balogun new wife?
The year 2014 can be for sure called a challenging and troubled period in Saheed Balogun's life. All his audience and fans were shocked with Saheed Balogun and his ex-wife Fathia Balogun got divorced. Having been married for 14 years, they decided to split up.
Nevertheless, he did not stay alone for a long time and started dating Funke Tayo Sofoworam who married very soon. However, his marriage with Funke Tayo Sofoworam was also said to be unsuccessful. Thus, at this point, we have no proven and truthful information about his current private life.
That was the latest updated biography of Saheed Balogun, revealing facts from his professional and personal life. Thus, we wish him further success and prosperity, as well as having a happy life.
READ ALSO: Highest paid Nigerian actors in 2018