Nollywood actor Olu Jacobs biography
Today, we want to present Olu Jacobs biography to you. Actually, this outstanding actor does not need any introduction as there are few people who do not know this prominent person.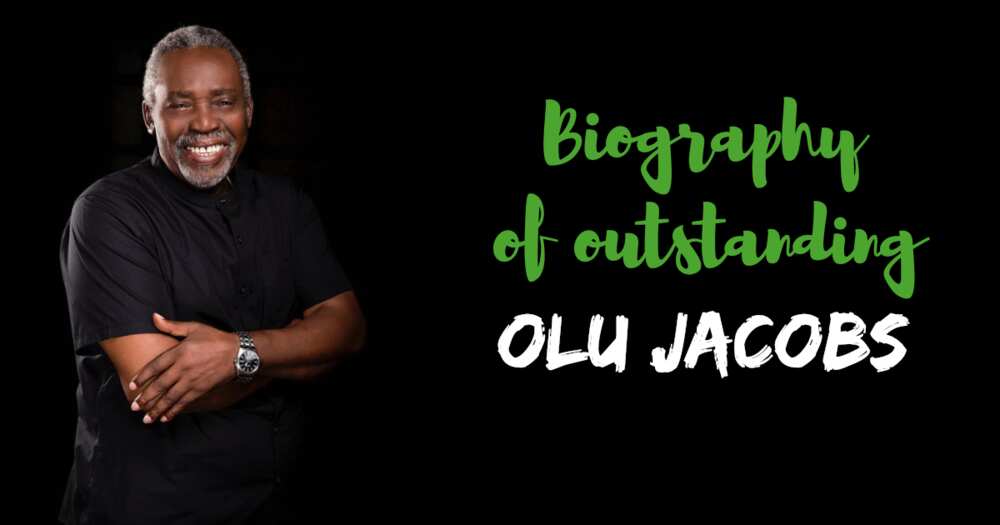 Biography of Olu Jacobs: Early years and acting career
Olu Jacobs is a well-known Nigerian award-winning actor, director, producer, businessperson, and a contributor to charity. He made an enormous contribution to the Nollywood movie industry. That is why his name will always be remembered and lighten the history of this art in Nigeria.
Oludotun Jacobs, was born on the 11th of July in 1942 in the city of Abeokuta in Ogun State. His interest in acting and performing came to light when he was just student at the Holy Trinity School. Here he joined drama and debating group. His greatest inspiration of those times was Hubert Ogunde, a famous Nigerian actor.
His performance at the Colonial Hotel in Kano affected him profoundly and encouraged to move to England, where he intended to get an education in arts and acting. So, when Olu Jacobs obtained his second certificate in a school which he attended in Lagos, he left Nigeria for London. Jacobs entered the Royal Academy of Dramatic Art, and this was the moment things got serious.
While in the United Kingdom, Olu Jacobs debut his acting career in a TV-show called "The Goodies" in 1971. Jacobs also featured in other British shows such as "Barlow at Large," "Till Death Us Do Part," "1990," "The Venturers," "The Tomorrow People," "Angels," "The Professionals." These series gave him excellent background for his further acting career.
Olu Jacobs movies and awards
Jacobs made a significant contribution to the development of Nollywood.
READ ALSO: Actor Kanayo O. Kanayo's biography: all you should know
He is considered as one of the most talented, most experienced, most inventive and most gifted actors in Nigeria. His talent allows him to translate the content of any character and role that he is given. Besides the British TV-shows and play, Olu Jacobs has starred in more than two hundred Nigerian films.
Here is a short list of Olu Jacobs movies, TV-shows and stage performances:
Ashanti (1979);
The Dogs of War (1980);
Baby: Secret of the Lost Legend (1985);
Pirates(1986);
Adesuwa (2012);
Dry (2014);
The Royal Hibiscus Hotel (2017);
READ ALSO: Chacha Eke's profile: career and net worth
The Goodies (1971);
Till Death Us Do Part (1974);
Barlow at Large (1975);
The Venturers (1975);
Angels (1976);
1990 (1978);
The Tomorrow People (1975);
The Professionals (1979);
Squadron (1982);
The Witches and the Grinnygog (1983);
Rumpole of the Bailey (1983);
Play for Today (1984);
The Third Eye (1990);
Murderous Angels: A Political Tragedy and Comedy in Black and White (1971);
Richard's Cork Leg (1972);
Black Mans Country (1974);
Julius Caesar (1977);
Bar Beach Prelude and Transistor Radio (1976);
A Kind of Marriage (1976);
Old Movies (1977);
Night and Day (1978).
Incredible talent and fantastic acting skills brought Olu Jacobs awards Africa Movie Academy Lifetime Achievement Merit Award, award for outstanding achievements in acting at the Africa Magic Viewers Choice Awards; Best Actor in a Leading Role award at the African Movie Academy Awards and City People Lifetime Achievement Award.
Olu Jacobs net worth
In 1985, Olu Jacobs married Joke Silva. Olu Jacobs wife is also an award-winning actress, mother and a beautiful and wonderful woman.
The couple was blessed with three children. Unfortunately, the family suffered an awful tragedy, when they lost their first daughter, Dayo. Olu and Joke two wonderful sons are already adults now. The older son's name is Olujosi and the younger one's name is Olugbenga.
Olu Jacobs is considered to be one of the wealthiest and most prominent actors in Nollywood. Olu Jacobs net worth figure is reportedly up to one hundred and fifty million Naira.
READ ALSO: Actress Lizzy Anjorin's biography
Source: en.wikipedia.org
Source: Legit.ng