David Ibiyeomie biography
Pastor David Ibiyeomie is the founder and General Overseer of Salvation Ministries. He is an accomplished minister of God and is extremely popular among Nigerians. He is also known as one the richest pastors in Nigeria. His church is one of the fastest growing ministries with over thirty branches across the globe. Here are the most interesting facts from David Ibiyeomie biography.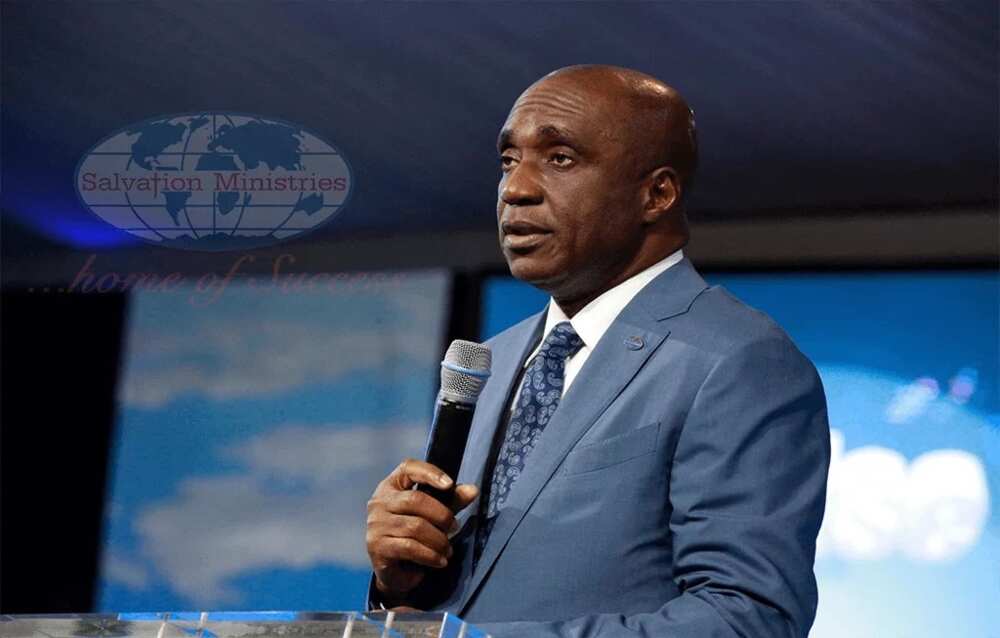 Before he became a pastor
David Ibiyeomie's date of birth is October 21, 1962. He was born in Bonny Island, Rivers State, Nigeria. However, he is from Bolo Town in Rivers State. David Ibiyeomie had his primary education from 1969 till 1974 at Banham Primary School, Port Harcourt. He continued his education at Government Comprehensive Secondary School Borikiri, Rivers State. There he had his secondary school education from 1974 till 1979. In 1980, he got admission into Rivers State University of Science and Technology, Port Harcourt. There he studied Microbiology.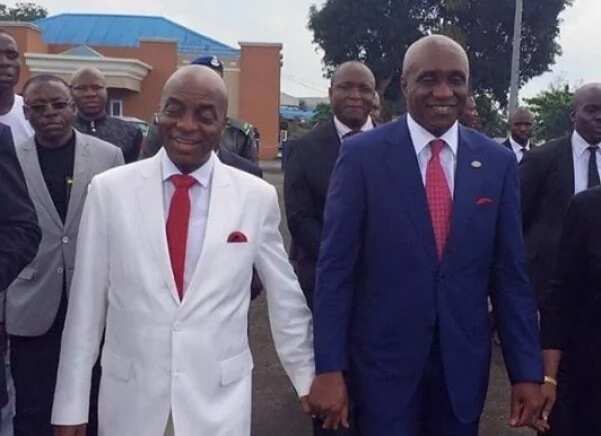 In 1995, David Ibiyeomie gave his life to Christ. Not quite long after he became born again, he discovered God and had a divine calling to serve Him. This was what motivated him to enroll under the mentorship of Bishop David Oyedepo. In 1996, he attended the Word of Faith Bible Institute of David Oyedepo's Ministries for a full-time Bible School programme. The standards and impact of Bishop David Oyedepo's Ministry had a significant influence on David Ibiyeomie.
READ ALSO: David Ibiyeomie private jet: Does it exist?
After he became a pastor
After he had completed Bible school at Bishop Oyedepo's Word of Faith Bible Institute, he began a house fellowship meeting. He started by having meetings with family and friends at his home. In 1997, Pastor David Ibiyeomie moved to Port Harcourt where he began Salvation Ministries (Glorious Chapel). On Sunday the 13th of April 1997, the ministry began with more than thirty people in attendance. The first meeting took place at Government Residential Area, Phase 1, Port Harcourt. In the same 1997, the church was moved to a bigger place.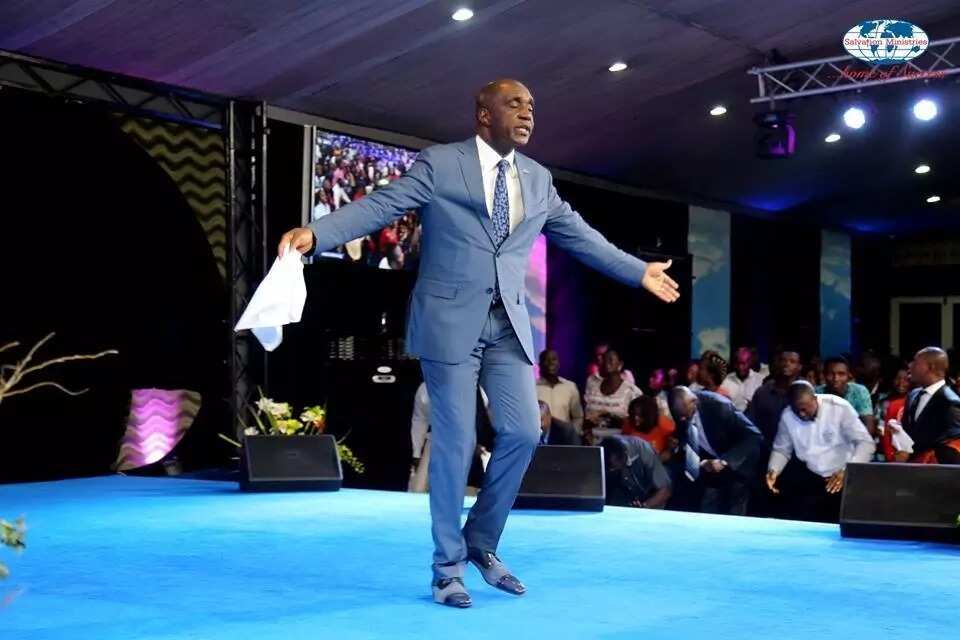 Today, Salvation Ministries, the Home of Success, has become one of the fastest growing church in Nigeria. David Ibiyeomie's ministry has set a record number growth in the history of church movement in Nigeria. One of which includes the establishment of fourteen satellite churches in one day. David Ibiyeomie now pastors millions of worshippers all around the world. The church has more than 130 branches in and outside Nigeria. Over two hundred pastors help David Ibiyeomie with the work.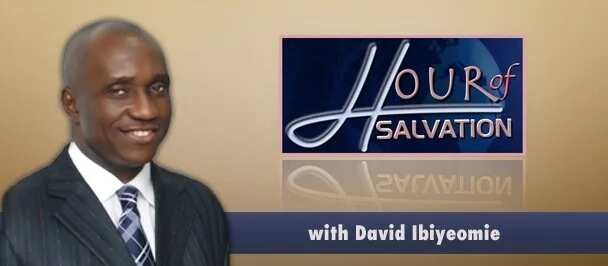 Pastor David Ibiyeomie is also a televangelist. In 2001, he started The Hour of Salvation on the NTA Network, Port Harcourt. This program is now televised on more than forty television networks both within and outside Nigeria. He also has a radio talk show on Salvation Radio, which has audience in different parts of the world. In a bid to carry out his God-given mandate, Pastor David Ibiyeomie also holds a programme, 5 NIGHTS OF GLORY every year.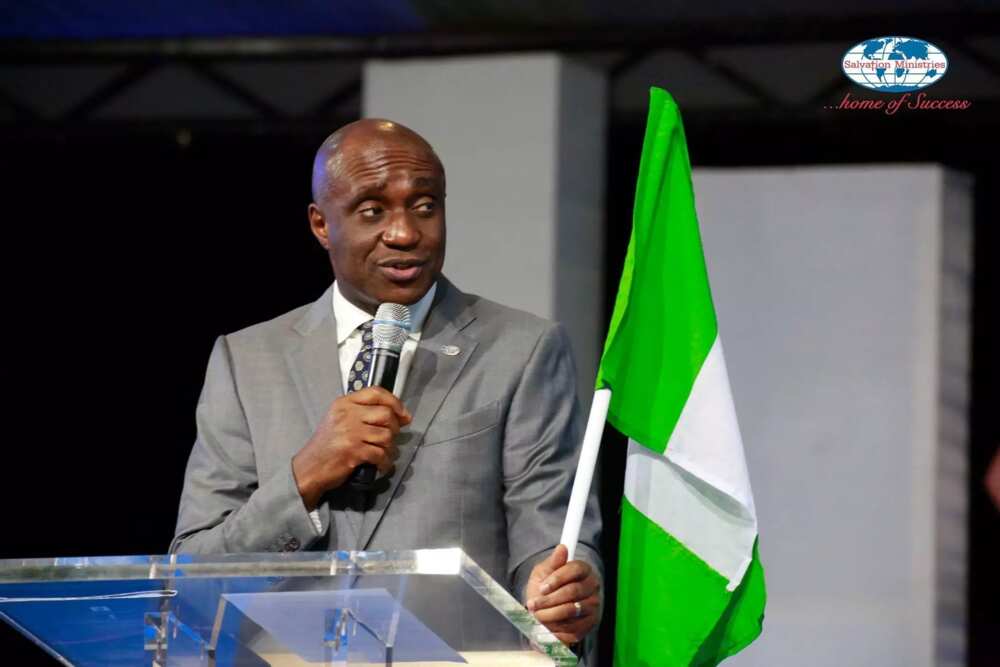 Pastor Ibiyeomie is also a creative writer and author. He has written over fifty-five books. Some of them became best-sellers.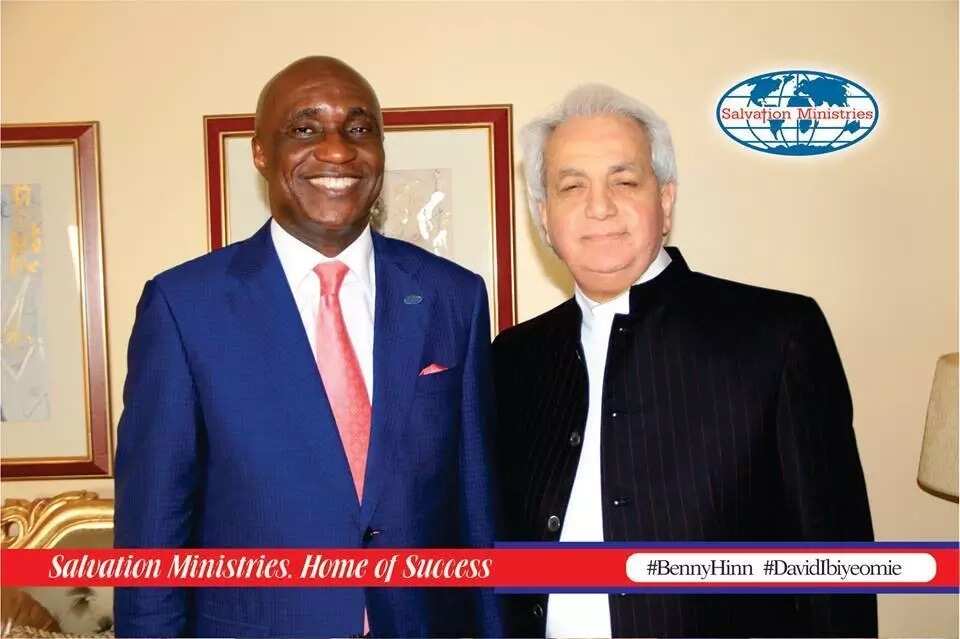 Besides being a pastor, he is also a humanitarian and has made countless number of contributions to his state. He has sent relief material to people who have been affected by wars and natural disasters in places like Jos, Bayelsa, Liberia, etc. His ministry contributed thousands of dollars to the University of Port Harcourt Teaching Hospital, Nigeria. The contributions were used to renovate and buy modern equipment for the pediatrics section of the hospital. He also reconstructed the wall surrounding a primary school and many roads in Port Harcourt. Currently, they are constructing a shelter facility for old people to protect and care for senior citizens that require health care and daily assistance.
Pastor David Ibiyeomie is happily married to Pastor Mrs. Peace Ibiyeomie. Together they have a son, David Ibiyeomie Jr.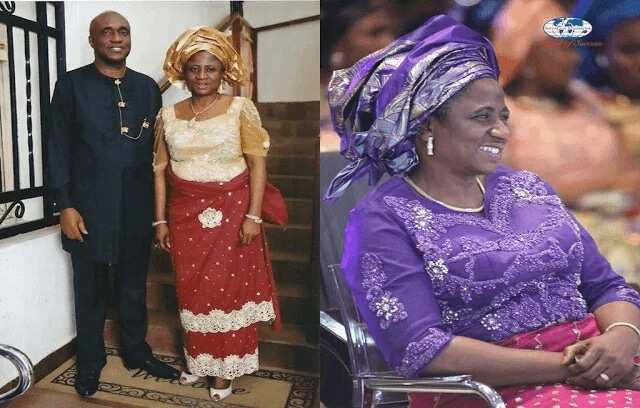 Hope that you now know more about this famous Nigerian pastor. David Ibiyeomie's ministry keeps growing day by day with greater influence. We believe that he will continue to preach, write, and bring more joy to his society for years to come.
READ ALSO: Pastor Sam Adeyemi biography.
Source: Legit.ng