"Exercise in Futility": Labour Party Chieftain Reveals Why Peter Obi Will Lose at Supreme Court
Moses Jolayemi, a Labour Party chieftain, believes that his party's candidate, Peter Obi, will lose again at the Supreme Court
The Labour Party coordinator for the 2023 presidential election in Ekiti state said Obi failed to sufficiently prove his case at the tribunal
Jolayemi also noted that judges focus on presented facts rather than social media commentary in their judgments
Ekiti - Moses Jolayemi, the Labour Party coordinator for the 2023 presidential election in Ekiti state, has predicted that his party's candidate, Peter Obi, will lose at the Supreme Court.
Obi, a former governor of Anambra state, came third in the election, according to the results declared by the Independent National Electoral Commission (INEC).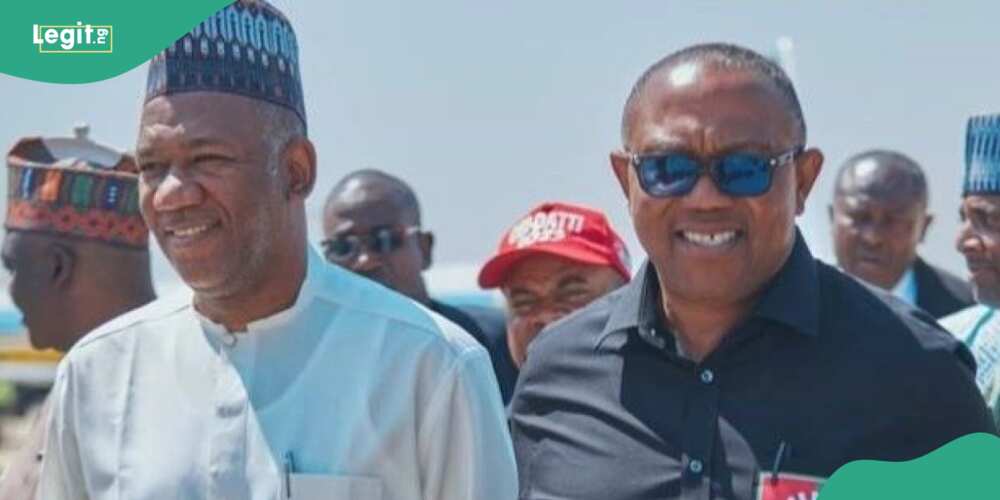 He, however, rejected the results and headed to the tribunal to challenge President Bola Tinubu's victory, claiming he won the election.
The LP presidential candidate who lost again at the tribunal has since filed an appeal at the Supreme Court to seek final redress.
PAY ATTENTION: Follow us on Instagram - get the most important news directly in your favourite app!
Peter Obi did not prove his case - Jolayemi
Asked in a Punch interview if he thinks Obi can "reclaim his mandate" at the apex court, Jolayemi said he did not see how the LP presidential flagbearer will win.
He said Obi failed to prove his case beyond reasonable doubt at the tribunal.
His words:
"I do not think that he is going to pull through at the Supreme Court or wherever. Senior advocates, analysts and enlightened people have all looked at the judgment and it was described as very good.
"I do not see how far he can go. If you say a mandate is stolen, the onus is on you to prove it, and not only proving it, you have to prove it beyond reasonable and possibly unreasonable doubt. The reality is that the President is installed and it is even more difficult now. From what we hear, he (Obi) was not able to prove his case convincingly.
"Your party won in a polling unit, you must have the result to show for that claim. It is not all about talking."
Judges will not deal with what's on social media
Speaking further, Jolayemi said though judges also use social media, they will not use social media posts when delivering judgments.
"The judges are also on social media, but they are concerned with facts and what is presented before them, not what is on social media or the interest of the people.
"For me, I do not see this case going further because I do not know anything new that they want to plead at the Supreme Court; I consider it an exercise in futility," he added.
"Focus on 2027", Iginla tells Atiku, Obi
In a related development, the founder of the Champions Royal Assembly Ministry, Prophet Joshua Iginla, has predicted the defeat of opposition candidates, Obi and Atiku Abubakar, at the Supreme Court.
While addressing his church members recently, Joshua said God showed him that Obi and Atiku will lose at the Supreme Court.
"If you go to the Supreme Court, after everything, you are still going to get the same thing that you have now. That is it. I know you will attack me. If I were them, I would spend my time preparing for 2027," he said.
Source: Legit.ng