"Cabals Behind El-Rufai's Ordeal, Delay Not Allowed", Council of Imams Sends Strong Warning to Senate
Mixed reactions have continued to trail the suspension of Nasir El-Ruafi's ministerial confirmation by the Nigerian Senate
In fact, the Council of Imams have queried the federal lawmaker's move and noted that their reason for not confirming the ex-Kaduna state governor is baseless
The Muslim clerics, however, maintained that the Senate is clearly playing politics of vendetta and abuse of power while noting delay is dangerous
Kaduna state, Nigeria - The Council of Imams and Ulamas in Kaduna state has rejected the Senate's reason for the non-confirmation of the former Governor of Kaduna state, Nasir El-Rufai as a ministerial nominee.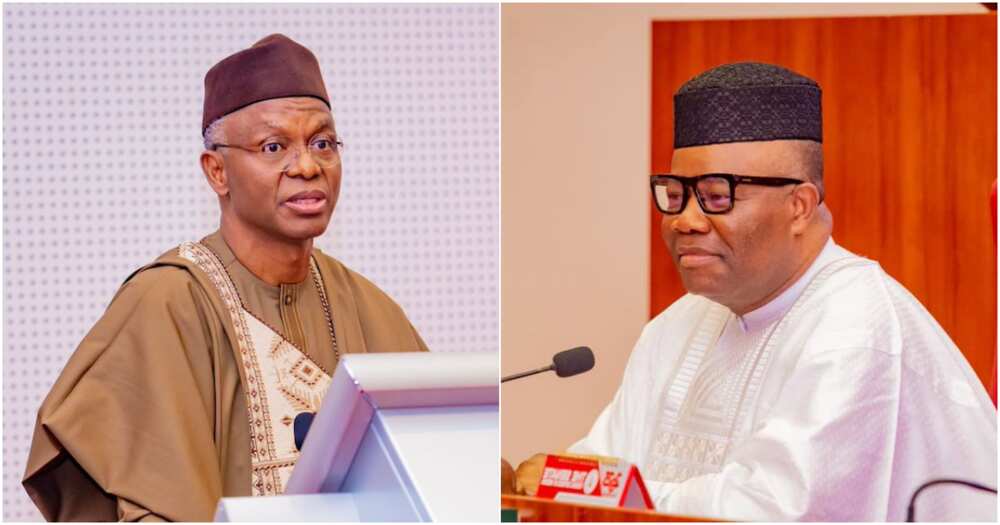 Muslim Clerics kicks against non-confirmation of El-Rufai by senate
The Senate had on Monday, August 7, suspended the confirmation of El-Rufai and two other ministerial nominees over pending security checks.
However, the Council of Imams and Ulamas in Kaduna State, described the senate's reason for not confirming El-Rufai as mere "politics of vendetta and abuse of power", against the former governor.
"Delay is dangerous", Council of Imams sends strong warning to Senate
The deputy chairman of the Council of Imams and Ulamas, Imam Muhammad Kasshim, noted that relying on petitions by Shiites not to confirm El-Rufai as minister will not augur well for the country in no distant time, Daily Trust reported.
The Muslim clerics alleged that some individuals who are jittery over El-Rufai "s appointment and towering political profile are behind his ordeal.
While asking the Senate to immediately clear El-Rufai as a minister due to his competency and contribution to the success of the All Progressives Congress (APC) at the Presidential election, the Council of Imams and Ulamas also warns that politics of vendetta and abuse of power against the former Governor cannot be allowed by all well-meaning Nigerians.
Ministerial screening: "Don't swear in El-Rufai", Islamic scholars warn President Tinubu, states why
The Coalition of Quranic Memorisers and Reciters has called on President Bola Ahmed Tinubu and made a strong demand.
The Islamic scholars have urged President Tinubu not to swear in the former Kaduna state governor, Nasir El-Rufai, as a minister in his cabinet in the interest of justice, fairness, peace and stability of the country.
Speaking with journalists in Bauchi on behalf of the clerics, the director of education, Sheikh Dahiru Usman Bauchi Foundation, Sheikh Sidi Aliyu Sise, advised Tinubu to tread with caution and not to swear in unjust politicians with questionable character.
Senate confirms Wike, Alake, 43 other ministerial nominees
The Senate on Monday finally concluded the screening of 45 of the 48 ministerial nominees of President Bola Tinubu, confirming them as cabinet members after a week of intense grilling for some and cursory introductions for others.
Senate President Godswill Akpabio put the nominations to a series of voice votes, of which all but three were approved.
The remaining nominees are said to still be undergoing security clearance.
Source: Legit.ng