Yomi Casual's biography and awards
Yomi Casual is one of the best fashion designers in Nigeria in demand. All Nigerian men want and buy his clothes. Read the top facts from Yomi Casual biography below.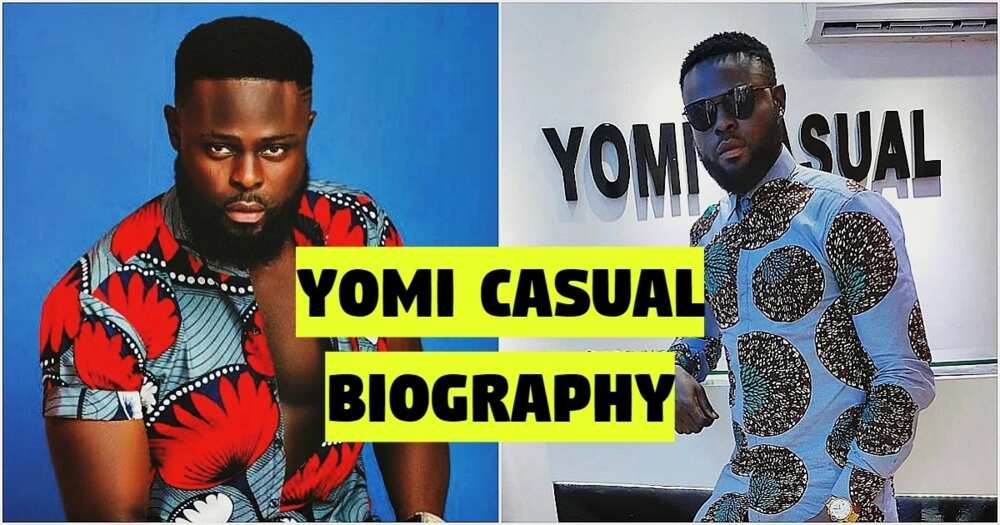 Biography of Yomi Casual
Real name: Omoniyi Makun
Date of birth: 25th of January, 1985
Profession: Fashion designer
Net worth: $700,000 (according to moss9ja.com)
Omoniyi Makun, who is also known as Yomi Casual, was born on January 25, 1985 (so now he is 33-years old) in Lagos. Yomi was born into a large family, with six older brothers, some of whom are also popular in Nigeria and beyond. If you still don't know, Ace Comedian, Ayo Makun, which is as popular as AY is Yomi Casual brother. Yomi is not a native of Lagos, his relatives, and ancestors are from Ifon, Ondo State.
Omoniyi Makun graduated from Auchi Polytechnic in Edo State, where he studied design and clothing technology. And the university woke up the talent of the guy, there he realized that fashion and design are what he really wants to do in life.
Yomi started from small, but he was able to achieve the great success and recognition . Now, everyone wants to buy his clothes because creations under his fashion label are a sign of chic and style.
READ ALSO: Yomi Casual latest designs 2017-2018
"YOMI CASUAL" brand
He began his fashion career in 2007 under label Yomi Casual. His unique and incredible designs have blown up the world of fashion industry.
Since Yomi is very popular, his clothes are worn by many giants of music and film industry, such as Timaya, Chidi Mokeme, Chioma Chukwuka, Uti, Alex Ekubo, Ramsey Nouah Jnr, Seyi Law, Bovi, Alibaba, 9ice, Ay, Desmond Elliot, etc.
READ ALSO: Ankara fashion styles worn by Nigerian celebrities
Yomi Casual`s awards
Such a talented designer couldn't be left without any recognition. Yomi Casual has received many awards, including:
Fashion designer of the year at the Nigerian Youth Merit in 2011.
City People Hottest designer for the year in 2011.
Effizzy Awards newest designer of the year in 2011.
Dynamix all youth Awards also recognized him as the designer of the year in 2012.
Vconnect Award of Merit in 2012.
Cynosure magazine acknowledgment award in 2013.
Exclusive impact magazine fashion designer of the year in 2014.
Peace ambassador nomination in 2014.
The award for inspiration excellent service in 2014.
Quite an impressive list, isn't it?
Personal life of Yomi Casual
Yomi recently married the beauty Grace Onuoha who is by the way CEO of Fab Jewels. They have been dating for quite a long time until decided to tie the knot in 2017. The newlyweds had a gorgeous celebration, which was attended by many famous actors of Nollywood and other celebrities.
They had a luxurious white wedding on the 14th of October, 2017. So, very soon these two will celebrate their first anniversary.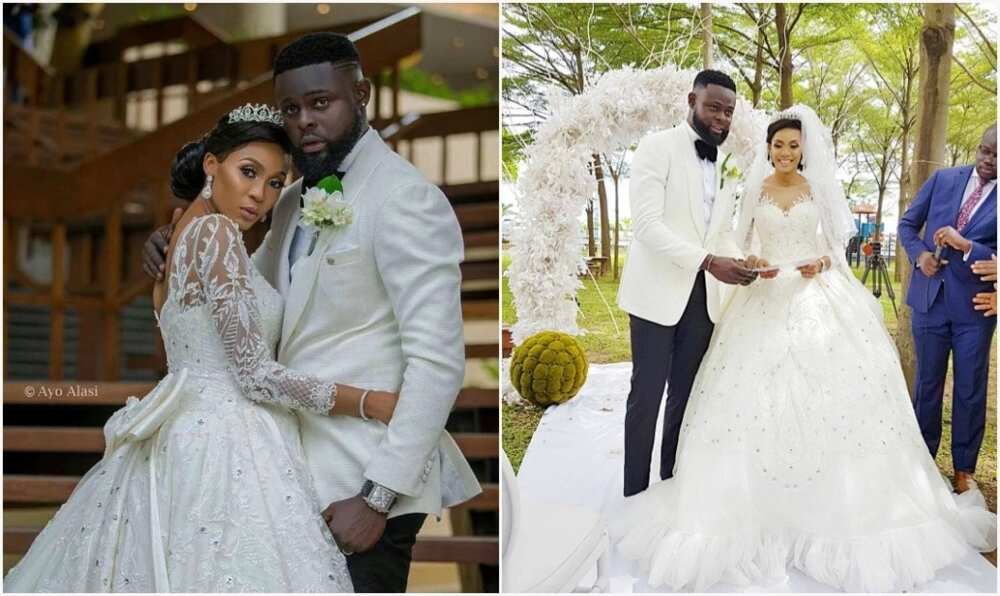 Yomi Casual is incredibly talented. His main goal is to portray African culture, to show what the real Africa is. No wonder that so many people are dreaming of having at least one outfit from one of his latest collections. We wish Yomi Casual new heights and many happy years with his beautiful wife.
READ ALSO: Best photos from Yomi Casual's wedding
Source: Legit.ng