BREAKING: Senate Grants Tinubu's Request to Appoint 20 Special Advisers
The Senate has granted speedy approval to President Bola Tinubu's request to appoint 20 special advisers to aid in the smooth functioning of his administration
Tinubu's letter of request was read at plenary by Senate President Ahmad Lawan on Tuesday, June 6
Senate Leader Senator Ibrahim Gobir moved the motion for the Senate to consider the request, and the Senate minority leader seconded it
A request by President Bola Ahmed Tinubu seeking to appoint 20 special advisers has been approved by the Nigerian Senate.
Tinubu's request was read by Senate President Ahmad Lawan on the floor of the upper legislative chamber on Tuesday, June 6.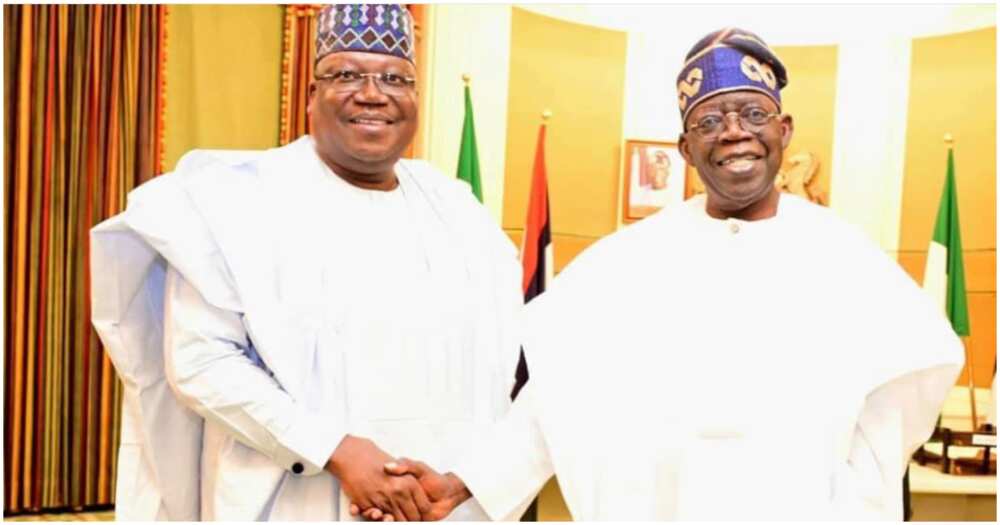 Tinubu's request to appoint 20 special advisers granted by Senate
The Cable reported that in the request to the Senate, the president did not list who the 20 special advisers were, but after the letter was read, Senate leader, Senator Ibrahim Gobir (APC – Sokoto East), granted speedy approval of the request.
He moved a motion that "the Senate do consider the request of Mr. President C-in-C for the approval of the Senate to appoint 20 special advisers."
The motion was seconded by the Senate minority leader, Senator Philip Aduda, Vanguard report added.
Tinubu assigns Lawan, Gbajabiamila to resolve tussle on zoning arrangements
Legit.ng earlier reported that President Bola Tinubu has asked Femi Gbajabiamila and Ahmed Lawan to find lasting solutions to the crisis arising from the zoning arrangement in the 10th national assembly.
Tinubu reportedly asked the Senate president and speaker of the House of Representatives to ensure that the APC did not have a double nomination in the leadership race of the 2 houses.
Tinubu was said to have tasked the 2 senior officers of the Senate and House of Representatives in a private meeting with the duo.
Abass, Kalu: APC reveals preferred candidate for 10th NASS leadership despite G6 resistance
The speakership bid of Dr Tajudeen Abass has yet again received a major boost.
This is as the ruling All Progressives Congress (APC) has thrown its weight behind Abass' candidature and deputy candidate, Honourable Benjamin Kalu, despite stiff resistance by his fellow contestants led by the outgoing Deputy Speaker of the House, Ahmed Wase.
Wase, Muktar Aliyu Betara, Yusuf Adamu Gagdi, Sada Soli and Miriam Onuoha, have cried foul over the decision by the ruling APC and President Bola Ahmed Tinubu to throw their weights behind the aspiration of Abass and Kalu, to preside over the affairs of the House.
Source: Legit.ng