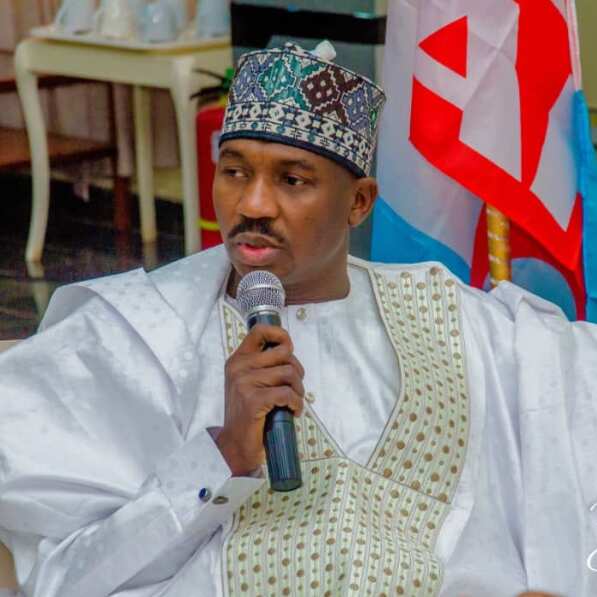 Sokoto State
Current Governor: Ahmed Aliyu Sokoto
Founded: February 3, 1976
Area: 25,973 km2
Capital: Sokoto
Geopolitical Zone: North West
HD1 (2021): 0.336; low, 36 of 37
ISO 3166 code: NG-SO
Population: 3.6 million
Postal Code: 840001
Slogan: Seat of the Caliphate
Background
Sokoto is a state in northwestern Nigeria, bordering the Republic of Niger to the north. It also shares boundaries with Kebbi state to the west and south and Zamfara to the south and east. Sokoto state occupies an area of short-grass savanna vegetation in the south and thorn scrub in the north.
Population
Sokoto had a population of 3.6 million.
Governors
Alhaji Usman Faruk (Governor, 1967 - 1975, Military)
Colonel Umaru Mohammed (Governor, March 1976 - July 1978, Military)
Lt. Colonel Gado Nasko (Governor, July 1978 - October 1979, Military)
Shehu Kangiwa (Governor, October 1979 - November 1981, NPN)
Garba Nadama (Governor, 1982 - December 1983, NPN)
Colonel Garba Duba (Governor, January 1984 - August 1985, Military)
Colonel Garba Mohammed (Governor, August 1985 - December 1987, Military)
Colonel Ahmed Muhammad Daku (Governor, December 1987 - August 1990, Military)
Colonel Bashir Salihi Magashi (Governor, August 1990 - January 1992, Military)
Malam Yahaya Abdulkarim (Governor, January 1992 - November 1993, NRC)
Colonel Yakubu Mu'azu (Administrator, December 1993 - August 1996, Military)
Navy Captain Rasheed Adisa Raji (Administrator, August 1996 - August 1998, Military)
Group Captain Rufai Garba (Administrator, August 1998 - May 1999, Military)
Attahiru Bafarawa (Governor, May 1999 - May 2007, APP; ANPP)
Aliyu Magatakarda Wamakko (Governor, May 2007 - April 2008 , PDP)
Abdullahi Balarabe Salame (Acting Governor, April 2008 - May 2008)
Aliyu Magatakarda Wamakko (Governor , May 2008 - May 2015 , PDP/APC)
Aminu Waziri Tambuwal (Governor , May 2015 - 2023 , APC/PDP)
Ahmed Aliyu Sokoto (2023 - incumbent, APC)
History Timeline
Before 1804 and the jihad (holy war) conducted by the Fulani people, the region, including what is now Sokoto and Kebbi states, was ruled by the Hausa states of Gobir (north), Zamfara (east), Kebbi (west), and Yauri (south).
After the Fulani victory in 1808 over the Hausa peoples of Gobir, Shehu (Sheikh) Usman dan Fodio, the jihad leader, split his vast domain into two spheres of influence. In 1809, he made his son, Muhammad Bello, Emir of Sokoto and overlord of the eastern emirates.
Upon Usman's death in 1817, Muhammad succeeded his father as Sarkin Musulmi (commander of the faithful) and became the first Sultan of Sokoto and the spiritual and political leader of the Fulani empire.
Famous People
Usman dan Fodio - Founder of Sokoto Caliphate
Muhammad Bello - Second Sultan of Sokoto
Ahmadu Bello - First Premier of Northern Nigeria
Shehu Shagari - Former President of Nigeria
Attahiru Bafarawa - Former Governor of Sokoto State
Aminu Waziri Tambuwal - Former Governor of Sokoto State