May 29: 4 Things Tinubu Will Do First After Inauguration
Bola Tinubu, the president-elect, is billed to take over from President Muhammadu Buhari on Monday, May 29, whose tenure will officially end on the same day.
Ahead of his victory at the February 25 presidential election, Tinubu fought many battles, within and outside the All Progressives Congress (APC).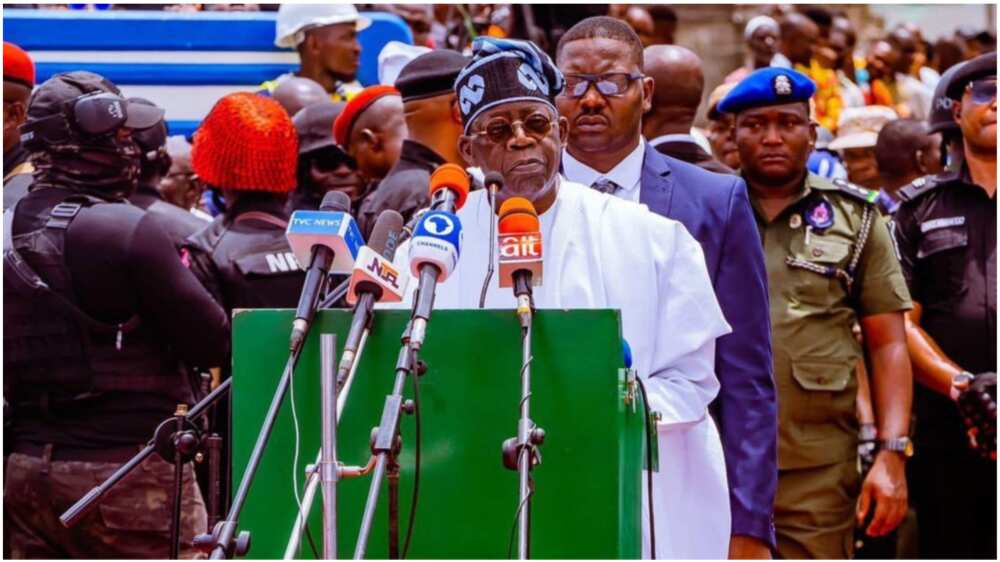 Latest about Bola Tinubu, APC, May 29, Abuja, Arewa
At the same time, Tinubu made many alliances that contributed to his victory and are likely to shape his administration which will commence on Monday.
However, Tinubu is likely to make some 5 major steps on his resumption to the office of the presidency from Monday.
PAY ATTENTION: Follow us on Instagram - get the most important news directly in your favourite app!
The 5 things are listed and highlighted below:
Relocation to the presidential villa
The first thing Tinubu is expected to do on Monday after swearing-in at the Eagles Square is to move straight to the presidential villa.
As president-elect, he was moved to the Defence House in Abuja, where he reportedly received some presidential treatments ahead of his inauguration.
Briefings
On getting to the presidential villa, the new president is expected to receive briefings from all the ministries and departments on the same Monday.
Although he was reported to be receiving some briefings at the Defence House but not as much as he would on Monday.
Appointment of cabinet members
As a new president, Tinubu is expected to announce the appointment of some cabinet members, not necessarily ministers.
Examples of cabinet members Tinubu is expected to announce on Monday include his media aides, and chief of staff to mention a few.
Meeting Aso Rock Staff
Tinubu is one politician that likes to build bridges, not only with the upper classes but the little ones in the lower class.
Based on the kind of person he is, Tinubu is likely to consider meeting the lower staff of the presidential villa as one of his priorities irrespective of the challenges ahead.
May 29: Malami, Emefiele, other Buhari's appointees Tinubu can't work with
Legit.ng earlier reported that Some of President Muhammadu Buhari's cabinet members may become unpopular as soon as the Daura-born general hand over to Bola Tinubu, the president-elect on Monday, May 29.
The cabinet members which included ministers and other appointees may lose their popularity after handing over due to the public image they have built while in office.
Source: Legit.ng