2023 Polls: Does Akpabio Still Have a Chance To Contest? Details Emerge
It has finally been confirmed that Senator Godswill Akpabio will not be taking part as a contestant in the 2023 general elections next month
The former Akwa Ibom State governor had earlier relinquished his bid for a senatorial seat in his state for the presidency
However, after a poor outing at the presidential primaries, he made attempt to get his senatorial ticket back but failed on all attempts
The hopes of Senator Godswill Akpabio to return to active politics in 2023 have finally been dashed as Udom Ekpoudom the senatorial candidate for Akwa Ibom North-West under the umbrella of All Progressives Congress (APC) says he will not be stepping for the former.
The former deputy inspector-general of police stated this on Friday, January 6 while reacting to rumours making the rounds that he be stepping down for the former governor.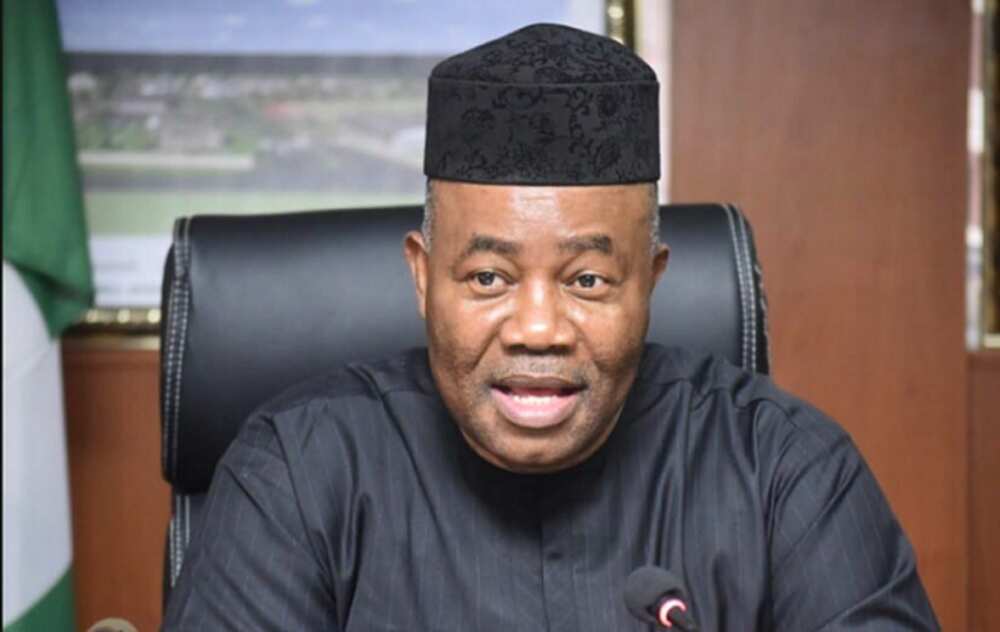 Ekpoudom, however, admitted that there has been pressure from all cylinders for him to reverse his decision and make way for Senator Akpabion.
He said:
"It is laughable to say that I stepped down for anyone, some people have been appealing to me to step down but I have been saying no, and will continue to say no because it is not my project precisely but the peoples' project. I don't want to be chased away from Abak Federal Constituency.
"I don't want to betray my people, you can even imagine now, for 16 years this part of Akwa Ibom has not produced a senator, it is only Ikot Ekpene which had produced five senators and somebody wants to come in again, it is not possible. Abak-5 is ready or the whole Ikot Ekpene senatorial district is ready. I look at those coming to tell me to step down as enemies of the Abak federal constituency."
2023: Why I will not step down for Akpabio
Ekpoudom maintained that his loyalty belongs to the people and he would not be swayed by the pressure or enticed by the offers brought to his table to step down for Akpabio.
He said:
"Even if they want to offer me the head of state, I won't accept it. All I want is to get what belongs to us. If Abak loses now, it would affect the whole federal constituency and senatorial district."
Ekpoudom described Akpabio as a desperate politician who has refused to accept his fate or listen to the demands and choices of the people.
2023 presidency: New twist as Akpabio declares support for Tinubu, gives reason
Meanwhile, the Bola Tinubu and Kashim Shettima's presidential ticket has again been sealed by a strong APC chieftain.
This is as the Former Niger Delta Affairs Minister Senator Godswill Akpabio has promised to ensure Tinubu emerges victorious in Akwa Ibom in 2023.
Akpabio made this vow when he inaugurated his campaign council in the state ahead of the forthcoming general elections.
Source: Legit.ng