100+ petty and savage ex quotes to call out your former partner
Relationships have their fair share of challenges, and you might be left with bitterness when they end after sacrificing a lot. However, you must move on and let your ex-partner know that you are okay without them. Savage ex quotes are one of the best ways of showing how good you feel while also making your ex feel bad.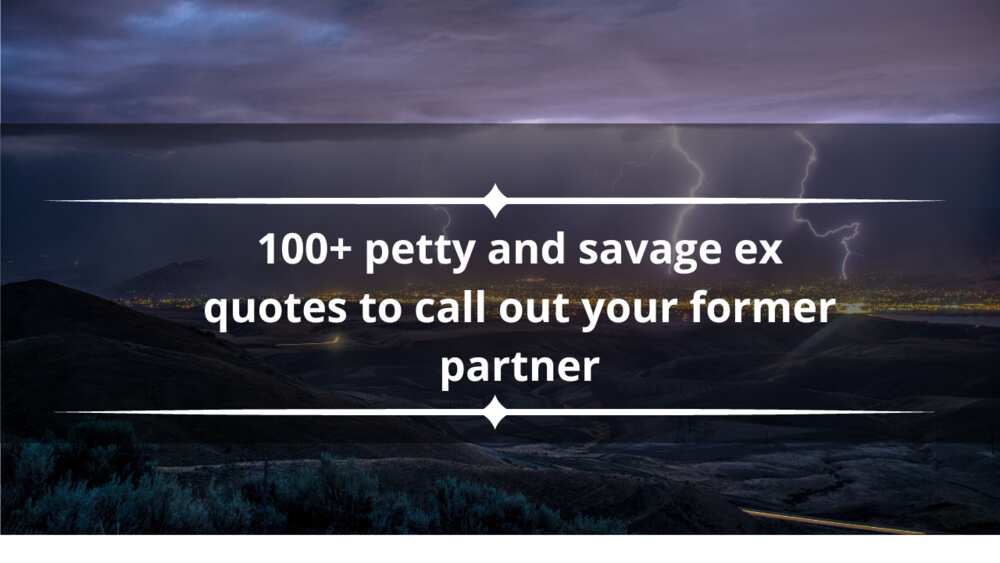 Ending a relationship is devastating, especially when you are deeply in love with your partner. If it doesn't work, it does not mean all hope is lost, as you can still have a better future without them. These petty and savage ex-quotes will make you feel much better and hurt your previous partner's feelings.
Best savage ex quotes
Looking for the best quotes to make your ex feel bad? Share these quotes with your ex-partner to make them regret leaving you and show them how better you feel without them.
Savage quotes for ex-girlfriend
Did your girlfriend break your heart, and you are wondering what to say to them? These savage quotes are a perfect parting shot for your ex-girlfriend.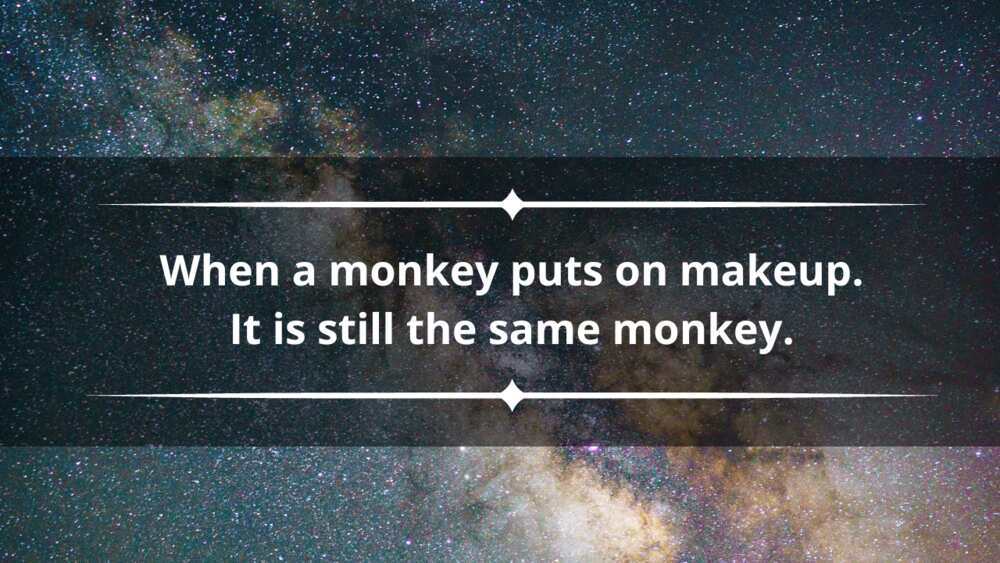 Did you fall from heaven? Because so did Satan.
Dear Ex, I won't block you or delete you. I'm keeping you there so you can see how happy I am without you.
You were my cup of tea, but I drink champagne now.
The trash gets picked up tomorrow. Better get ready.
When a monkey puts on makeup, it is still the same monkey.
It's okay if you don't like me. Not everyone has good taste.
Life goes on, with or without you.
Roses are red, violets are blue, we're breaking up because I never loved you.
I never knew I could be this happy without you.
I lost my mind when I fell for you but regained it when I left you.
I don't need you to complete me. I am already whole.
You may have been a part of my past, but you are not a part of my future.
You were just a temporary inconvenience.
You were not the missing piece of my puzzle. You were just a misplaced one.
I am not bitter. I am better without you.
I am in my lane. You are not in my category.
My ex had one very annoying habit: breathing.
Savage quotes for your ex-boyfriend
After wrapping up a relationship with your ex-boyfriend, you should be optimistic about the future. Do not waste time looking back, and the quotes below will make them regret leaving you.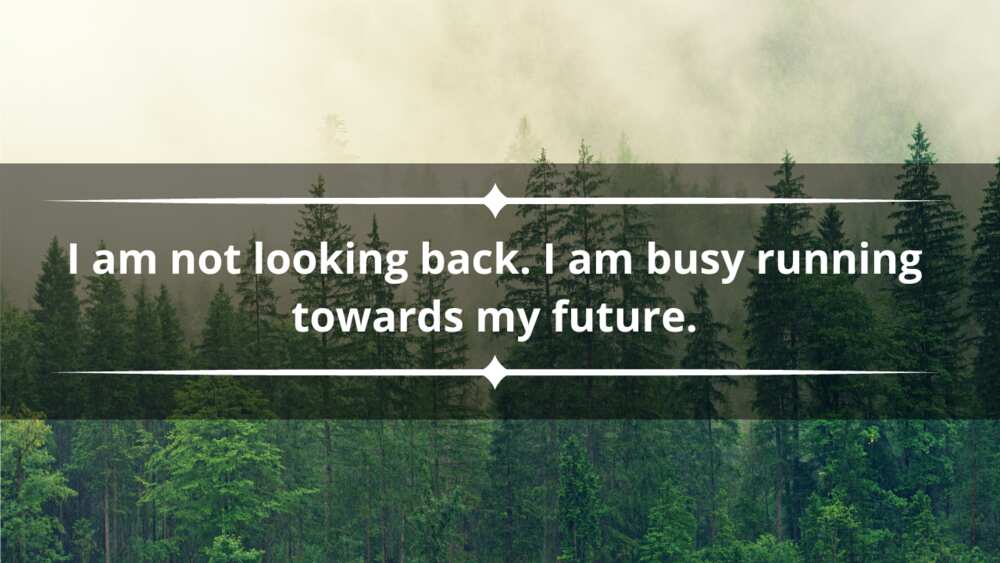 What's a queen without her king? Well, historically speaking, she is more powerful.
I don't miss him. I miss who I thought he was.
You lost a diamond while chasing worthless stones.
I am not looking back. I am busy running towards my future.
You were a shadow in my life, but now I am in the light.
I am not seeking closure. I am content with the fact that we are over.
I hope you find what you desire because it is not me.
You were a dark cloud that I have since cleared. Now, it is all sunshine and rainbows.
Losing me is your loss.
Love is unconditional. Relationships are not.
I was better than your ex. I'll be better than your next.
I am not a princess who needs saving. I am a queen; I have got this handled.
Treat me like a joke, and I'll leave you like it's funny.
I've always loved the idea of not being what people expect me to be.
I would have come with a remote if I were to be controlled.
Sometimes, you have to be a beauty and a beast.
I'm sunshine mixed with a little hurricane.
Men or shoes? Honestly, shoes last longer, and they're more dependable.
Indirect quotes to your ex
Sometimes, avoiding a confrontation after a romantic relationship is the best move. It does not prevent you from making a dig at whoever broke your heart. Here are subtle quotes you can send to your ex.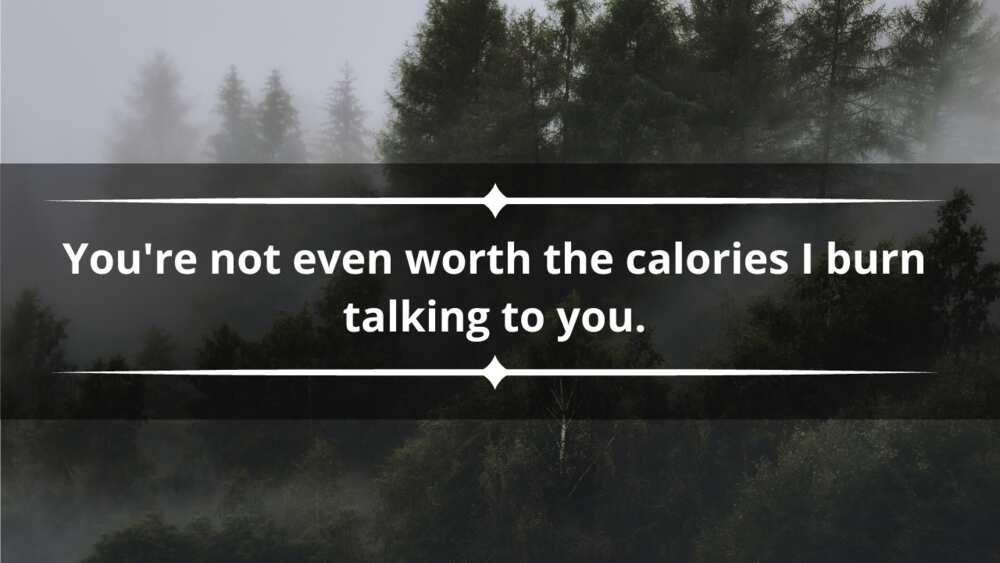 When you are aligned with the truth of who you truly are, then you experience bliss.
Now, you're just somebody that I used to know.
They like their coffee like they like their ex-boyfriends: bitter.
Some people are meant to frame your destiny but not reach the destination with you.
They always come back, especially when you've moved on.
In the end, we will remember not our enemies' words but our friends' silence.
Me, jealous of you? Bless your delusional heart.
When looking back doesn't interest you anymore, you're doing something right.
You're not even worth the calories I burn talking to you.
What I like best about our relationship is you're no longer in it.
When things are falling apart, know they are falling into place.
I don't make mistakes; I date them.
Never let an old flame burn you twice.
Yesterday, I ran into my ex. Then I pulled into reverse and ran over him again.
Relationships are a lot like algebra. Sometimes, you look at your ex and wonder why.
Instagram savage breakup captions
If you love social media, it may be the best platform to share your breakup captions targeting your ex. The quotes below are the best petty captions for ex, to accompany your pictures or memes on Instagram.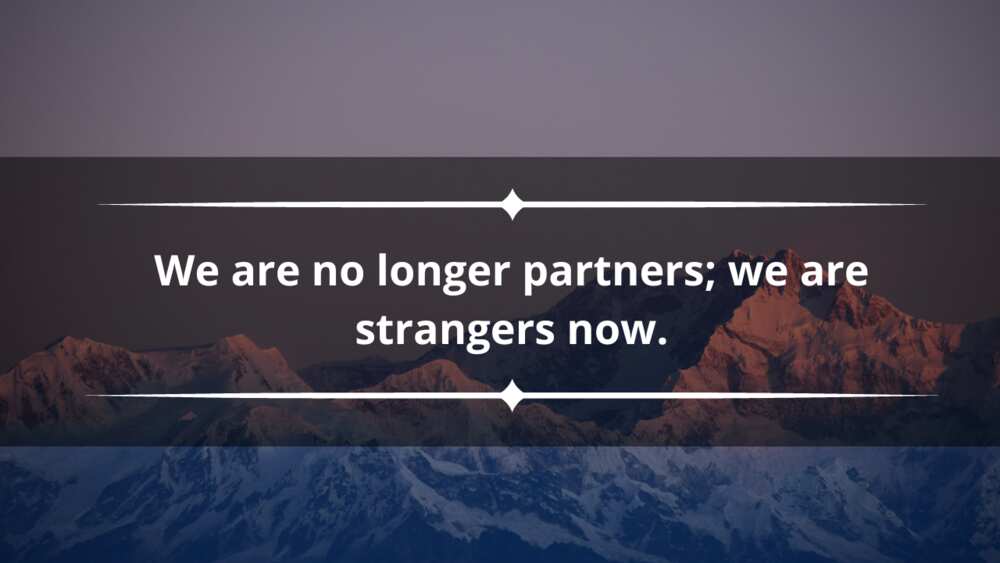 Choosing me and my happiness has been the best decision yet.
Single ( ), Taken ( ), Too Busy Enjoying Life (✓).
Don't stand so close to the heart. Plastic melts.
To appreciate the sun, you have to know what rain is.
Sometimes, good things fall apart so that better things can come together.
We are no longer partners; we are strangers now.
I never knew my day would be so relaxing with you.
I took the bitter pill and now feel fresh.
Karma will take it from here.
Life goes on, and the present is much better than the past.
If you are compromising your life with someone, that's not life. Quit it.
I left my baggage at the previous counter. Now I feel so light.
You treated me as one of many options. I left you as a random choice.
I cannot compromise my respect for your love. You can keep your love; I will keep my respect.
My heels are higher than someone's opinion.
I don't care what you think about me; I don't think about you at all.
Cheers to my ex for finally finding someone as worthless as he is.
Short savage breakup quotes
A short savage quote about a breakup is all you need to pass a message to your ex-partner. Therefore, if you want it brief and to the point, you can choose any of the below savage petty quotes for your ex.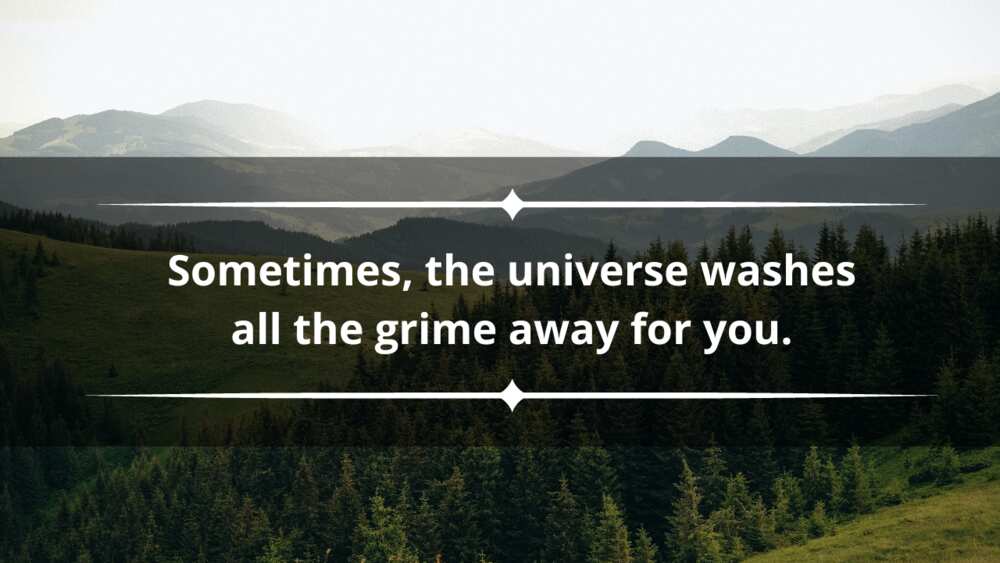 Sometimes, the universe washes all the grime away for you.
I laugh so hard at the fact that I loved you.
R.I.P. to the feelings that I had for you.
When your past calls, don't answer.
I prefer being myself, whatever you say.
You look like something I drew with my left hand.
Earthworms would love my ex cause they love mud and dirt.
Silence is golden. The duct tape is silver.
Sorry, but not sorry.
Don't test me. I have screenshots.
If you can't be the first, be different!
The hottest love has the coldest end.
You can't do epic things with basic people.
Too blessed to be stressed.
Pain is inevitable. Suffering is optional.
Even my middle finger is bigger than your heart.
I'm a scuba diver in a sea of idiots.
Funny quotes about exes
Even though a breakup can be painful, it can also be hilarious. Make a joke about it, and you will indeed move on quickly. Here are some funny quotes about exes to make them hurt for days.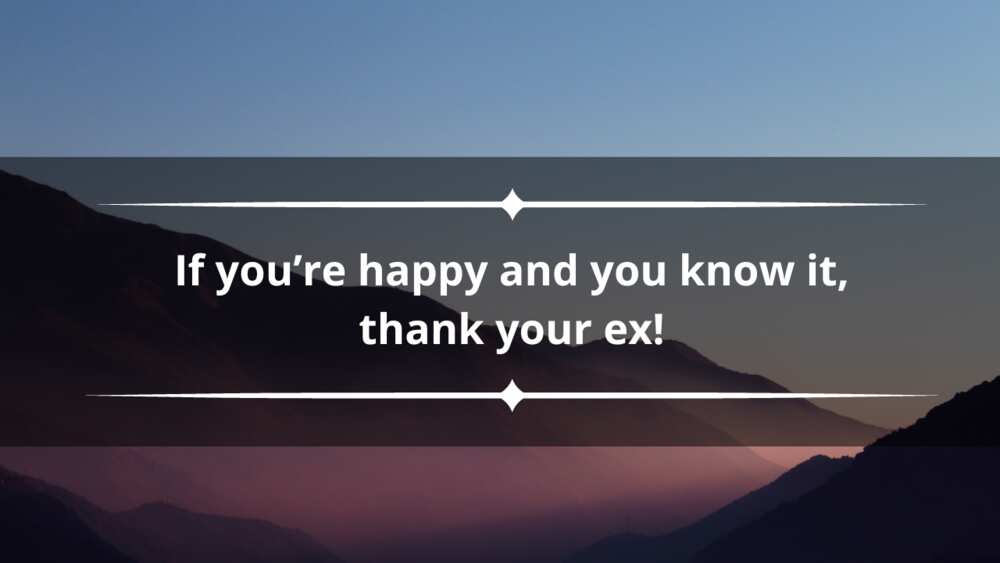 My ex is so full of trash he could pass for a toilet.
I am Fiji water. You are toilet water.
What doesn't kill you disappoints me.
If you're happy and you know it, thank your ex!
You don't deserve my tears. I guess that's why they aren't there.
Dating an ex is the equivalent of failing a test you already had the answers to.
I love that pleasant sound that you make when you shut up.
I hope your air conditioner breaks this summer.
If you were happy before you met someone, you can be happy when they're gone.
Ex means expired, and an expired one is poisonous.
If someone you love hurts you, cry a river, build a bridge and get over it.
I'm in training to be the hottest ex-girlfriend you've ever had.
My heart has no room for you, but the trunk of my car does.
Ever looked at your ex and wondered if you drank the entire relationship?
It is so hot outside I almost called my ex so I could be around something shady.
My ex is living proof of how stupid I can be.
My knight in shining armour was a loser in aluminium foil.
All we shared was a mattress, a lie, and an address.
Breakups are part of a relationship journey that one must experience to find one's true soul mate. Whenever it happens, waste no time in moving on and finding happiness. Sharing savage ex quotes will make your former partner feel hurt and regret what they had. The quotes are also a statement that you are okay and ready for the best life without them.
Legit.ng recently published quotes to embrace your amazingness. Everyone always wants to feel good, and being reminded by your loved ones that you are amazing is even much better.
You are amazing quotes are an inspiration source. You can use them to express genuine praise and compliment people around you.
Source: Legit.ng