Does Whitney Cummings have a husband? Comedian's dating history
Does Whitney Cummings have a husband? Whitney Ann Cummings is an American comedian, actress, writer, producer, and podcaster. She is known as a regular guest on E!'s comedy talk show Chelsea Lately. Despite her fame, her personal life has become a point of interest, with people wanting to know who she is dating.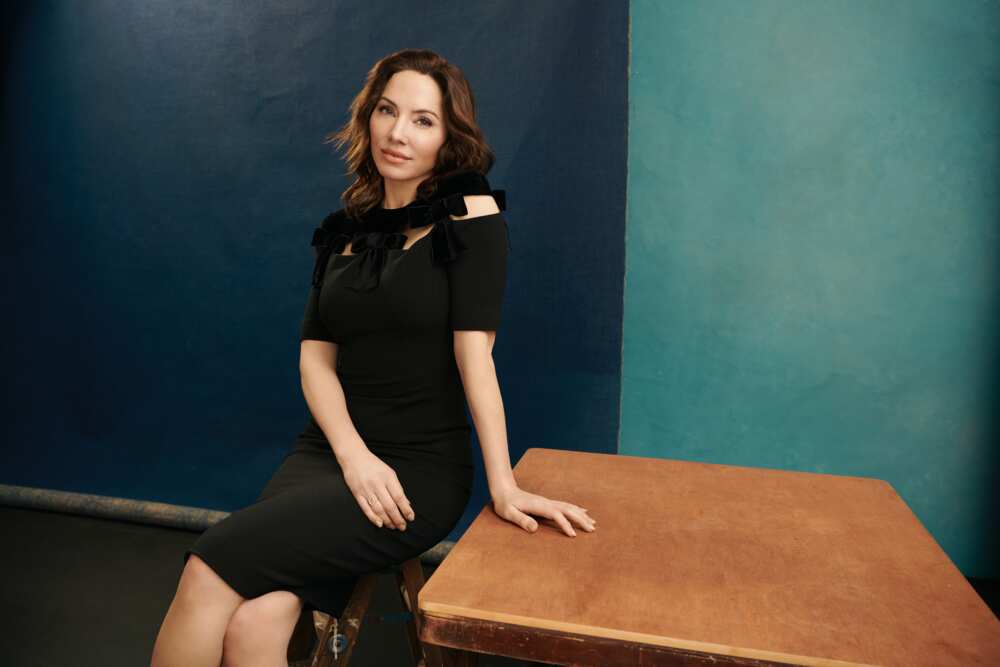 Whitney Cummings is a popular actress and producer. She created and starred in the NBC sitcom, Whitney. The actress also co-created and co-wrote the comedy series 2 Broke Girls on CBS. Being in the limelight has led to curiosity about her family life. Many have wondered if the comedian is married.
Who is Whitney Cummings?
The American stand-up comedian was born on 4 September 1982 in Georgetown, Washington, DC, USA. Her parents are Patti and Vince Cummings. She grew up alongside her two siblings, Ashley and Kevin.
Whitney attended St. Andrew's Episcopal School graduating in 2000. She joined the University of Pennsylvania, where she graduated with a degree in communication. She started her career right after college by moving to Los Angeles in 2004.
Some comedy projects she has appeared in include The Tony Rock Project, Made of Honor, and Comedy Central Roasts of Joan Rivers. She also has several specials including, Money Shot, I Love You, and Can I Touch It? Cummings released her first book, I'm Fine...And Other Lies, in 2017.
Does Whitney Cummings have a husband?
The stand-up comedian does not have a husband. She has never been married before. However, Whitney Cummings does have a partner.
Whitney Cummings' dating history
The comedian has been linked to several guys over the years. Here is an overview of her dating history.
Alex Barnes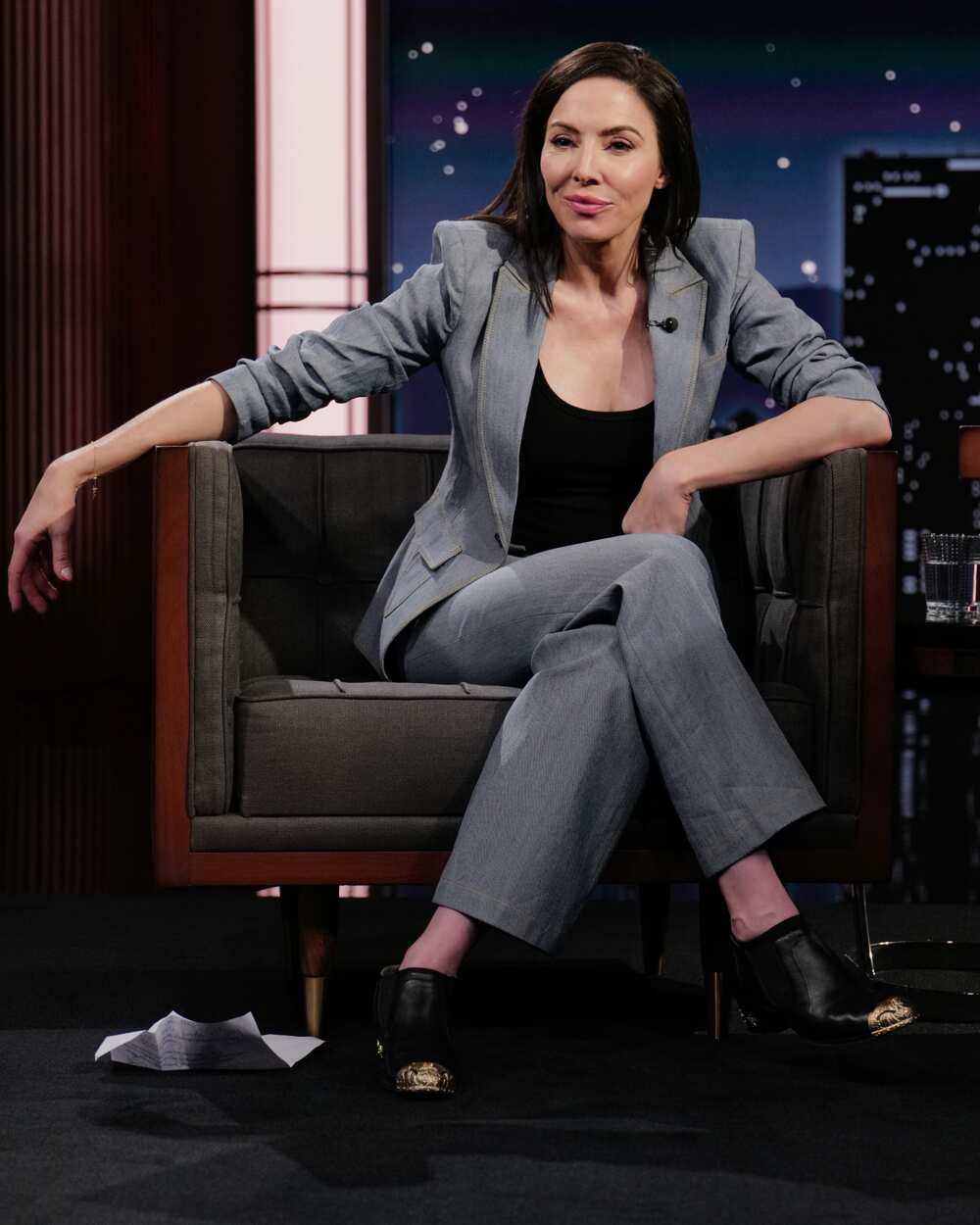 Who is Whitney Cummings' boyfriend? The actress has been in a serious relationship with Alex Barnes. According to The Sun, Cummings confirmed that she had a boyfriend and she would like to be the one to propose.
The American celebrity said they met at a veterinarian during the 2020 COVID-19 pandemic in an interview with LIVE with Kelly and Ryan in August 2021. This was after her foster dog got injured, and she sought help through Alex.
Whitney Cummings and Alex Barnes officially started dating in July 2021. According to Vanity Fair, the comedian froze her eggs in 2015, as she was dating people because she was on a deadline.
Miles Skinner
Before Alex, Miles Skinner was Whitney Cummings' BF. He is a Creative Director and Media Strategist. The two met at the beginning of 2017, and they got engaged two years later, in September 2018. Miles proposed to the comedian on her birthday. The celebrity shared the news by posting that she found love on a dating app.
However, the two broke off their engagement almost a year and a half later, at the beginning of 2020. In February 2020, Whitney said:
I am not wearing an engagement ring. I am no longer engaged. Nothing nasty, no drama. It just wasn't — I feel like nobody would believe me — I truly just was not ready to plan a wedding; the whole thing really overwhelmed me.
She stated that her mom's health issues and wedding preparations were too much for her.
My mom is in bad shape health-wise. The idea of planning was just really overwhelming and kind of sad to me. I feel like planning a wedding should be fun and not a complete bummer.
Kerry Rhodes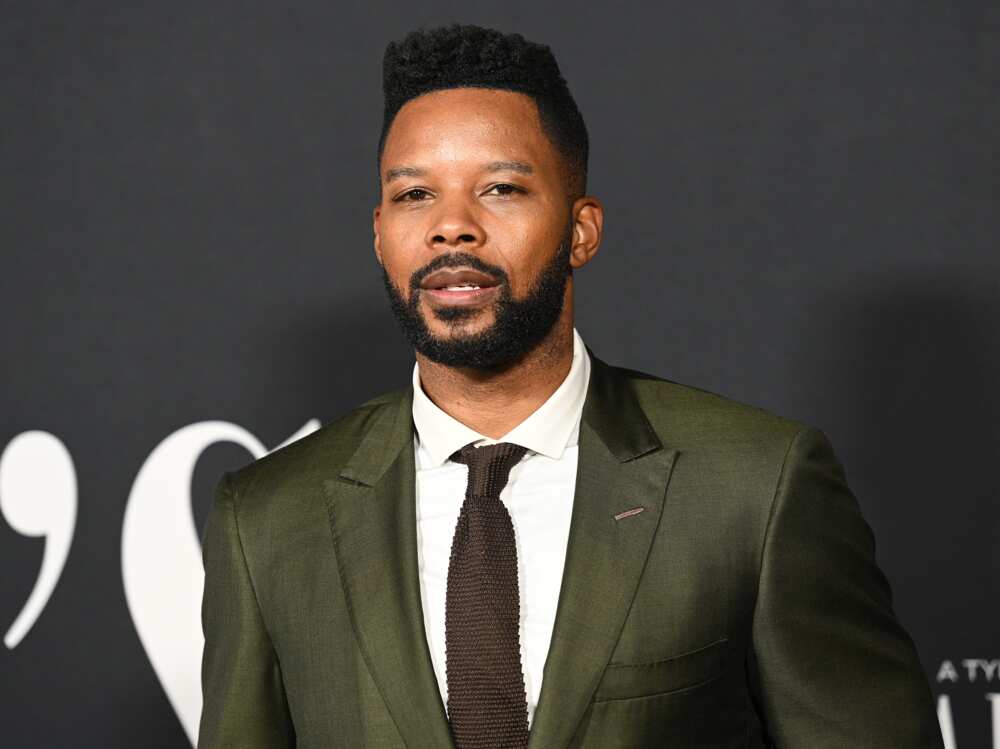 The two are rumoured to have dated right after she parted ways with Peter Berg in 2014. Whitney Cummings' relationship with Kerry Rhodes allegedly lasted for more than a year. There is no information, however, to back this claim.
Peter Berg
Peter Berg is one of the well-known Whitney Cummings' boyfriends. He is an actor, producer, writer and director. He is known for creating Friday Night Lights and directing the Battle Ship movie in 2012. The two dated for about a year and a half before breaking up in 2013. The comedian was heartbroken by the breakup, stating that it was one of the hardest breakups of her life.
Fast facts about Whitney Cummings
Who is Whitney Cummings? She is a well-known American comedian, actress, podcaster, writer and director.
Where is Whitney Cummings from? She was born in Georgetown, Washington, DC, USA but currently resides in Los Angeles, California.
How old is Whitney Cummings? She was born on 4 September 1982, making her 40 years as of 2023.
Is Whitney Cummings married? No, the American actress is not married yet.
Is Whitney Cummings single? The talented comedian is not single. She has been in a relationship since 2021.
Who is Whitney Cummings dating? She is dating Alex Barnes, who is a veterinary doctor.
How tall is Whitney Cummings? She is 5 feet 10 inches which is equivalent to 177 centimetres.
Does Whitney Cummings have a husband? No, she does not. Being in the spotlight has raised curiosity about her dating life. Although Whitney is not married, she has been in a long-term relationship with Alex Barnes.
Legit.ng recently published an article about Evan Peters' girlfriend. Evan is a famous American actor known for starring in American Horror Story, which aired between 2011 to 2021. He has been featured in other significant roles in Mare of Easttown, X-Men: Days of Future Past and Monsters. His successful career and the many awards have created an interest in his personal life.
Evans Peters started acting in 2004 when he appeared in the movie Clipping Adams. Since then, he has appeared in TV shows and films, including Never Back Down. The actor has been linked to several women over the years. You can find the list of Evan Peters' girlfriends in the article.
Source: Legit.ng