Top 10 famous Korean actors every movie lover needs to know
Korean culture is widely known for creating beautiful dramas and movies. Genres of films in which beautiful Korean actors act are not limited only to love or family stories. There is a variety of films, from the criminals' ones to horror. The actors perfectly cope with such versatile tasks, getting with each role of new admirers.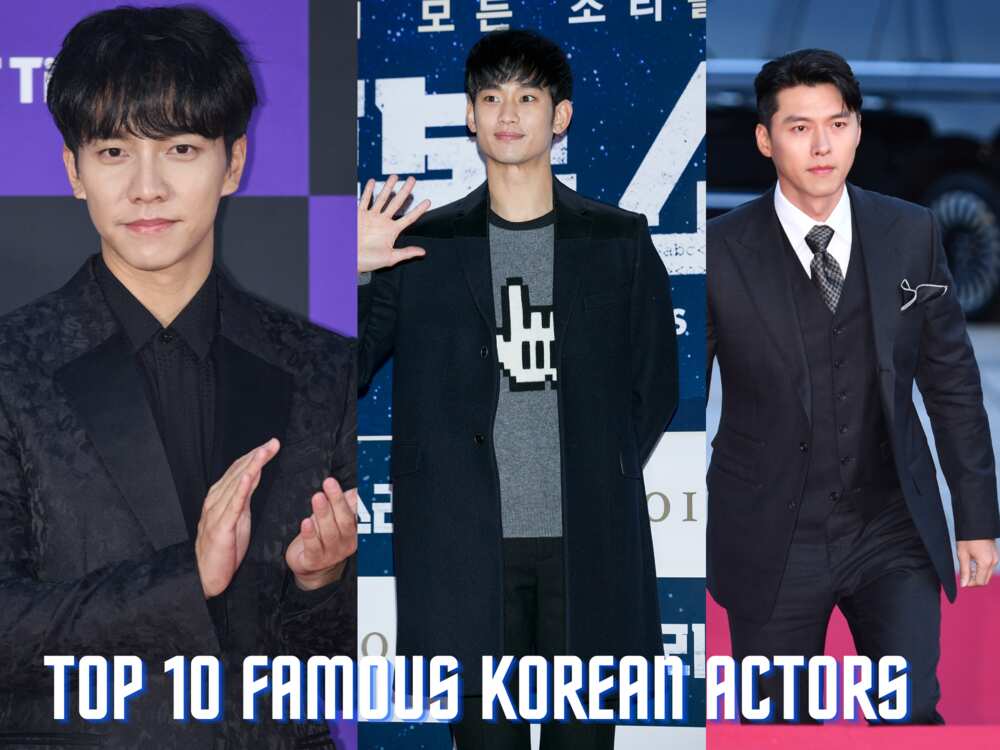 Korean actors may not have the Apollo figure's physical strength but are gentle and sensual, do not hide their suffering and even tears.
Korea is also considered to be a country with the most handsome Korean actors that are very attractive in everything they do.
New stars are continually rising to fame, but this list is for the best of the best.
Top 10 famous Korean actors
Whether you are looking for the highest-paid stars or hot south Korean actors, this list of famous Korean male actors includes Korean American actors as well as new and young celebs.
Have a look at some of the top Korean actors that you should not miss watching.
1. Lee Min Ho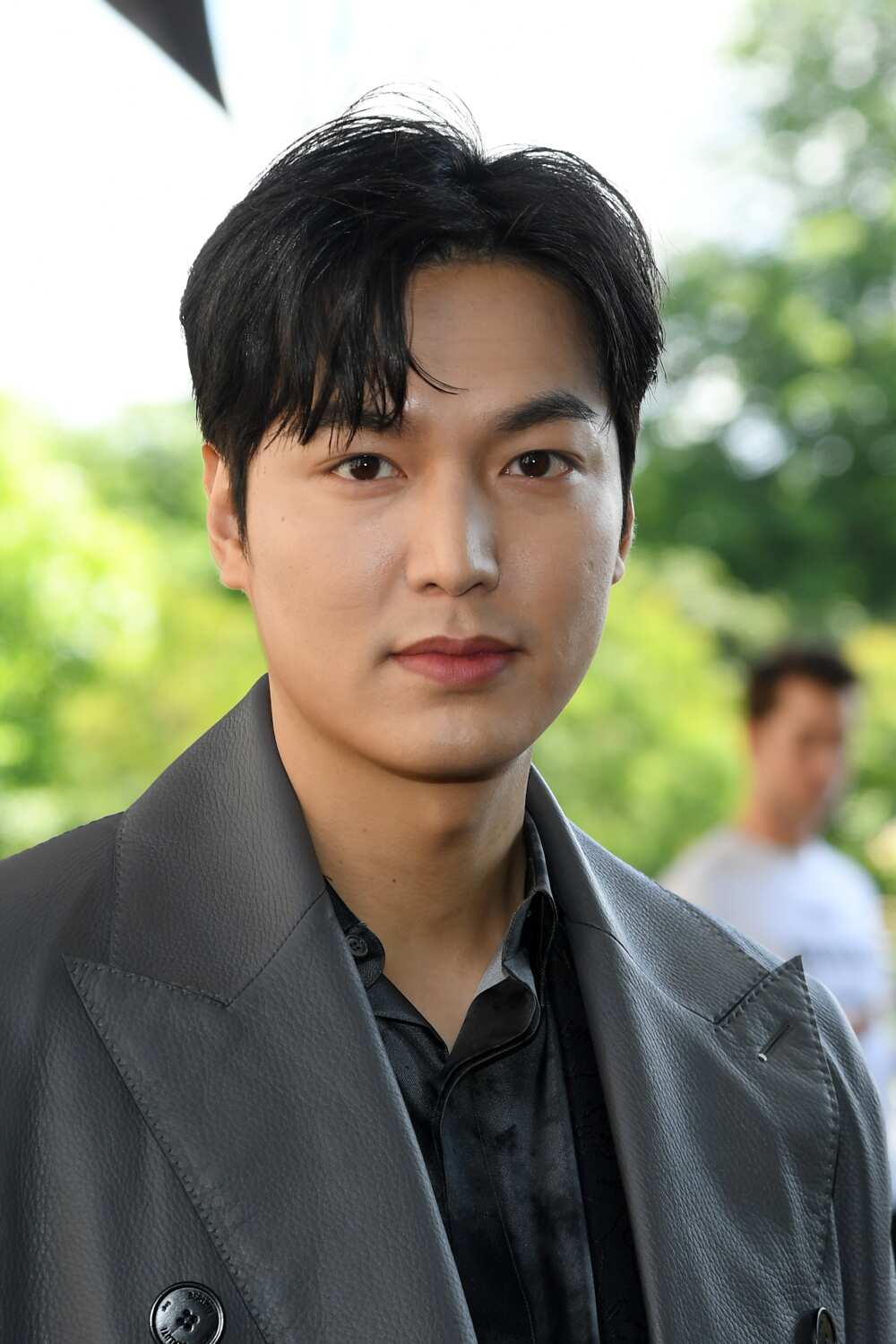 Date of birth: June 22nd, 1987
Place of birth: Heukseok, Seoul
Age: 33 years (as of 2021)
Net worth: $10 Million
Instagram: @actorleeminho
Lee Min Ho began his acting career while in high school. He began by playing minor roles in several television dramas such as Nonstop 5 and Recipe of Love.
His career debut was in 2003 when he landed a major role in the EBS series Secret Campus.
Ever since his career debut, he has been featured in other famous films and shows. He is one of the best Korean actors that will have you glued on the screen.
The actor has also received several awards and endorsements. He is also a philanthropist who has been dedicated to helping others.
In 2014, Lee set up the PROMIZ website, a fundraising platform to raise awareness and encourage social and humanitarian donations.
The actor is also very famous on various social media platforms. He has amassed a great fan base from his loving and caring skills as an actor and philanthropist.
Some of his famous films and shows include:
2015: Gangnam Blues
2016: Legend of the Blue Sea
2016: Bounty Hunter
2017: DMZ The Wild
2020: The King: Eternal Monarch
2. Ahn Sung Ki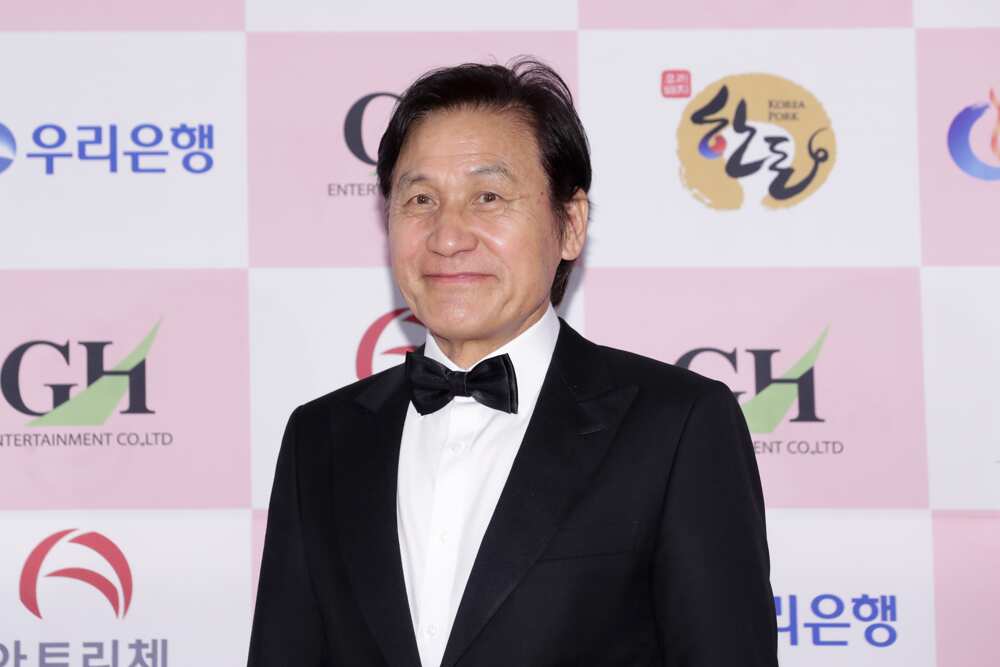 Date of birth: January 1st, 1952
Place of birth: Seoul, South Korea
Age: 69 years (as of 2021)
Although Ahn Sung Ki may be an unfamiliar name to our younger generation, he has been the darling of the older generation for decades now, ever since he debuted as a child actor in the 1960s.
He has appeared in over 100 movies that have made him even more prominent in the industry.
Because of his ability to speak several foreign languages, UNICEF appointed Ahn as a representative, and his image is often seen in advertisements on planes traveling to Korea.
He acted twice as the President of South Korea in the movies The Romantic President (2002) and Hanbando (2006).
Some of the films and TV shows he has appeared in include:
2013: Jury
2013: Rough Play
2013: Top Star
2014: Tabloid Truth
2014: The Divine Move
2014: Revivre
2015: Last Knights
2015: The Hunt
2018: Human, Space, Time and Human
2019: The Divine Fury
3. So Ji Sub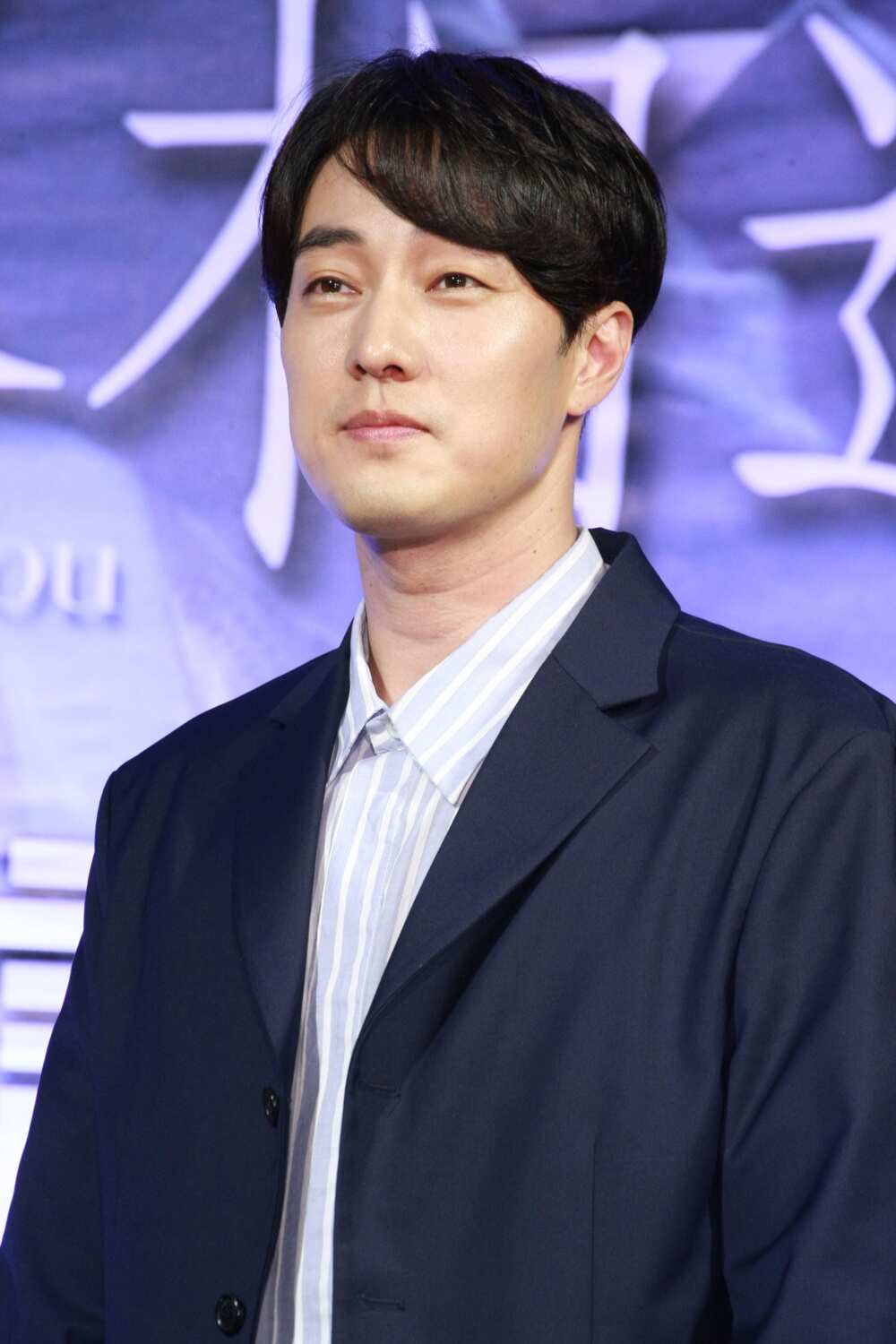 Date of birth: November 4th, 1977
Place of birth: Yongsan District, Seoul
Age: 43 years (as of 2021)
Net worth: $16 million
While growing up, So Ji Sub was a very insecure and introverted teenager. He is a professional swimmer who has won several bronze medals at the Korean National Games.
So Ji made his career debut in 1995 when he appeared in the sitcom Three Guys and Three Girls. As a famous model, he quickly rose to fame and took up other significant television roles.
He has appeared in several leading films and shows. Apart from acting, he has also released several hip-hop singles and albums.
He also published a photo essay collection in 2010, So Ji sub's Journey. The essay covers stories and photos of his past life since his debut.
Have a look at some of his films, TV shows, and albums.
2015: The Throne
2017: The Battleship Island
2018: Be with You
2020: Confession
2015: Warm and Cozy
2015–2016: Oh My Venus Kim
2018: My Secret Terrius
Albums
Lonely life
Foolish Love
Pick Up Line
Corona Borealis
18 year
So Ganzi
4. Hyun Bin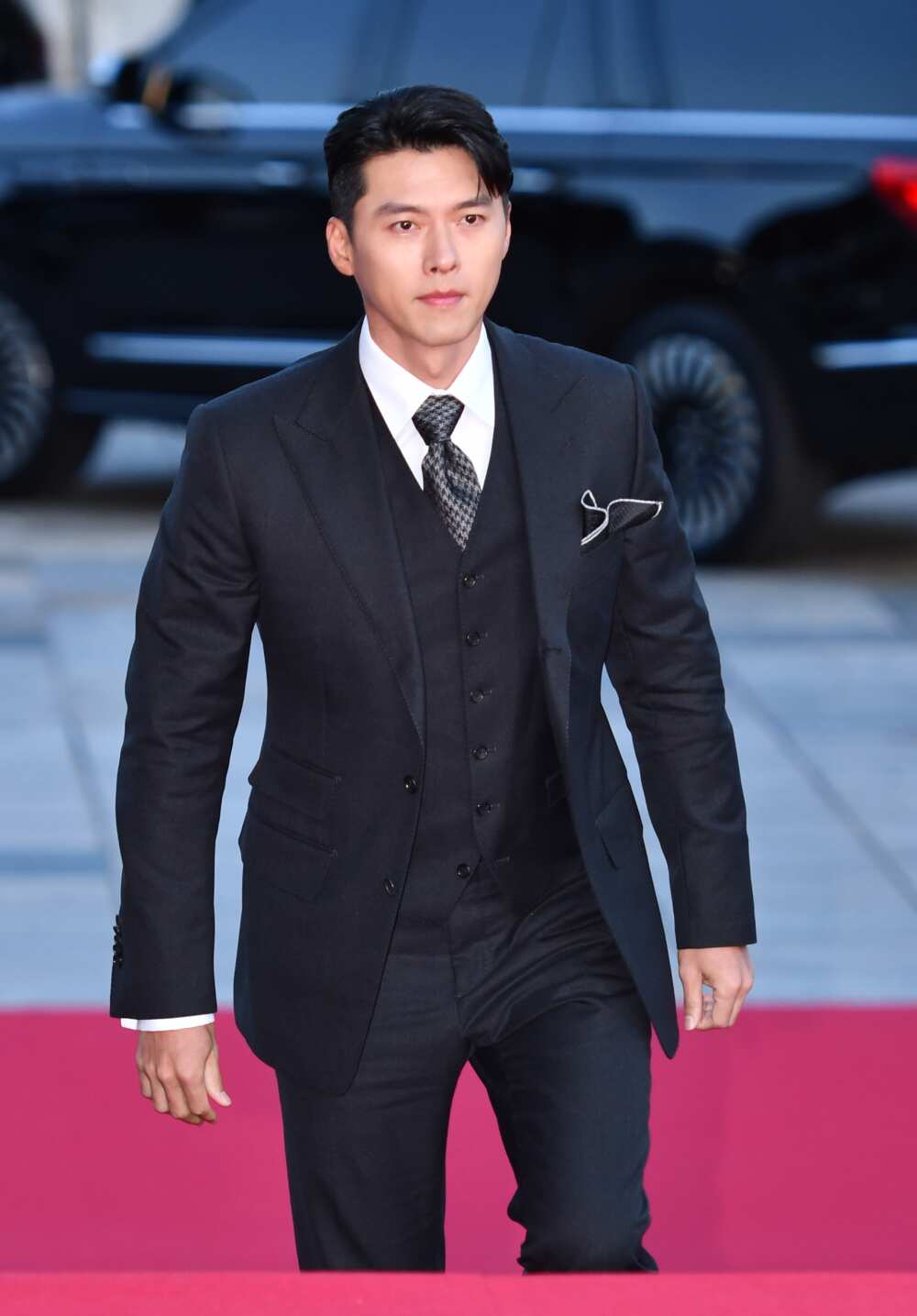 Date of birth: September 25th, 1982
Place of birth: Seoul
Age: 38 years (as of 2021)
Net worth: $20 million
Hyun Bin has been one of the most famous Korean celebrities that have played an important role in various films.
He rose to fame after playing a role in the 2005 romantic comedy My Name is Kim Sam-soon. Since then, he has appeared in other leading roles in other successful television shows.
Some of his famous TV shows and films include
2010–2011: Tears of Africa
2012: Tears of the Earth
2018: The Negotiation
2018: Rampant
2018–2019: Memories of the Alhambra
2019–2020: Crash Landing on You
2021: The Point Men
Hyun Bin's reputation has grown internationally through this role, and fans are already looking forward to his next drama.
5. Lee Byung Hun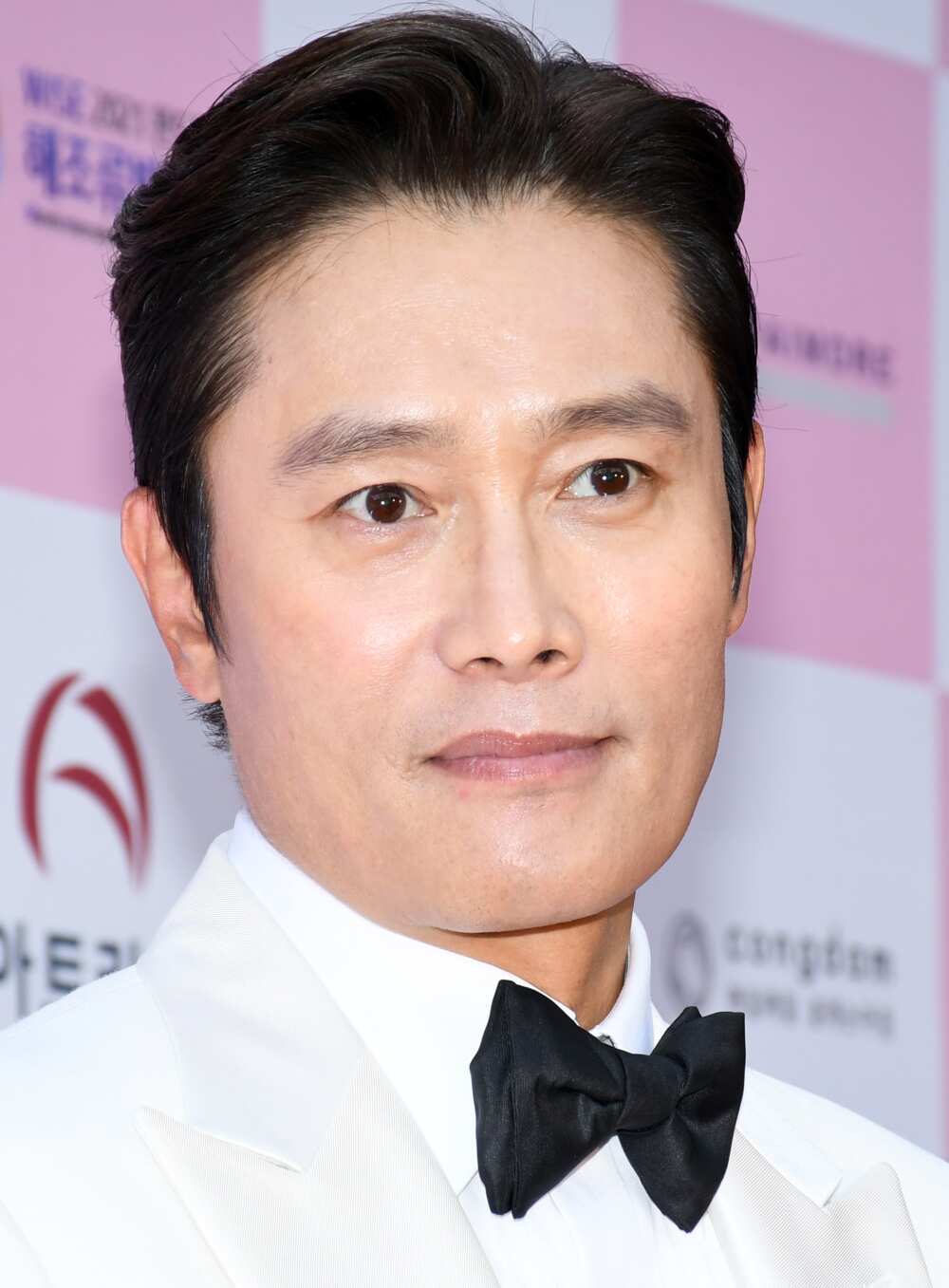 Date of birth: August 13th, 1970
Place of birth: Seongnam, South Korea
Age: 50 years ( as of 2021)
Net worth: $20 million
Lee Byung Hun is a famous Korean actor and singer. Lee began his career journey in 1991 after making his debut in the television drama Asphalt My Hometown.
After playing a lead role in an action drama Asphalt Man and the romantic film The Harmonium in My Memory, he drew more attention from his fans.
Some of his other films and shows are:
2009: Iris
2011: Diplomat Kosaku Kuroda
2017: A Single Rider
2017: The Fortress
2018: Keys to the Heart
2018: Mr. Sunshine
2019: Ashfall
2020: The Man Standing Next
2021: Here
Despite having appeared in the news due to scandals, he is regarded as one of the most talented Korean celebrities.
6. Kim Soo Hyun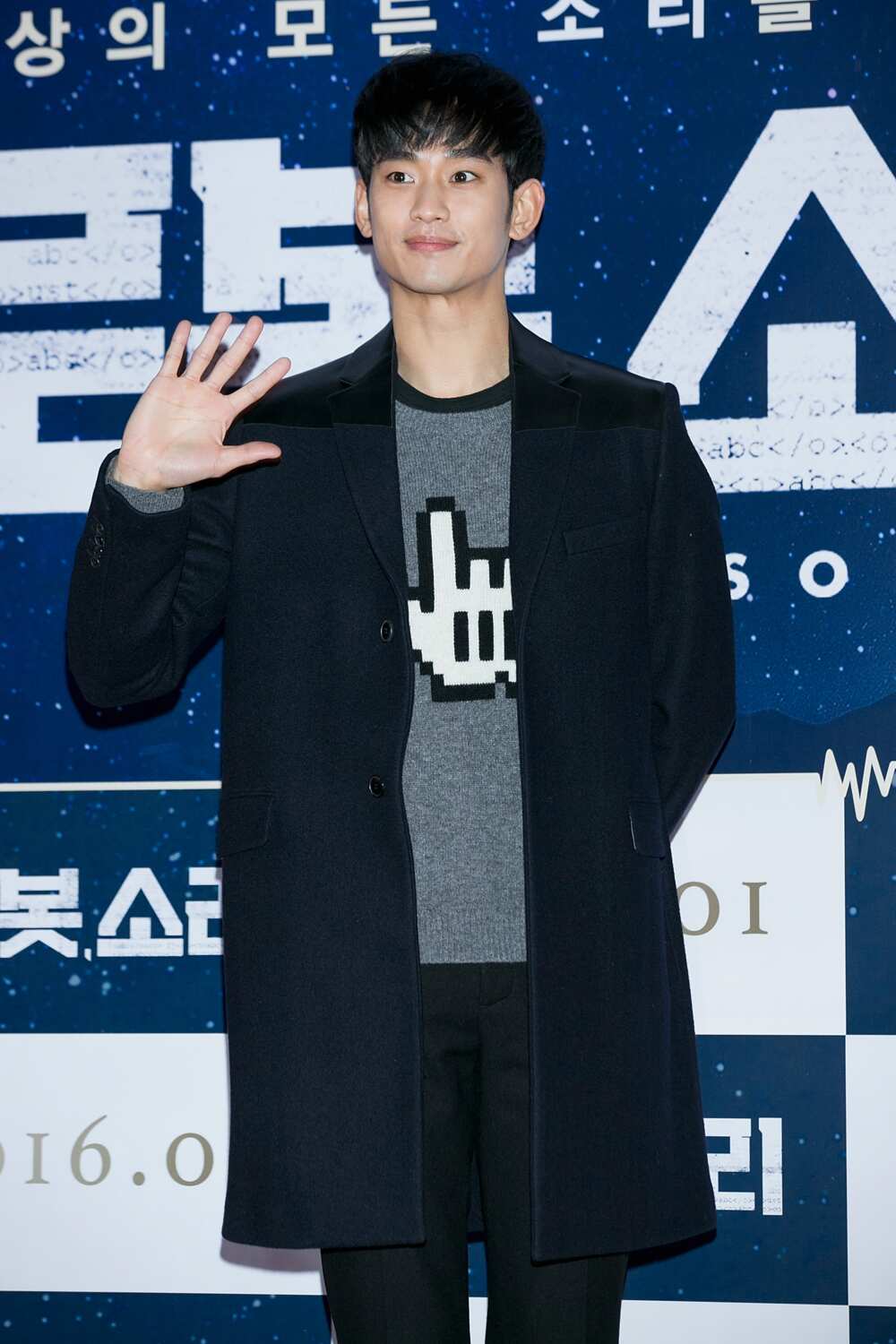 Date of birth: February 16th, 1988
Age: 33 years ( as of 2021)
Net worth: $1.2 billion
He is one of the most known Hallyu stars, and he is consistently ranked as one of the best and most popular actors. He has also recorded some songs for the dramas he has starred in.
He is one of the highest-paid Korean actors with an amazing net worth. The actor is paid a salary of $83900 per episode.
His acting career journey resulted from his mum's inspiration, who encouraged him to take up acting classes.
Kim enrolled at the Chung -Ang University's film and Theater Department in 2009 to establish a solid background in acting.
He became a household name in 2011 after starring in the teen musical drama Dream High. His popularity skyrocketed when he starred in the hit drama Moon Embracing the Sun as King Leehwon.
Kim Soo-Hyun is also a philanthropist and a brand ambassador of several brands. Since 2012, he has been donating 20 tons of rice to help needy people.
In February 2020, Kim delivered ₩100 million in donations related to COVID-19 to support low-income families.
Some of his famous films and shows are:
2012: The Thieves
2013: Secretly, Greatly
2014: Miss Granny
2017: Real
2019: Hotel del Luna
2020: Crash Landing on You
2020: It's Okay to Not Be Okay
2021: That Night
7. Seo In-guk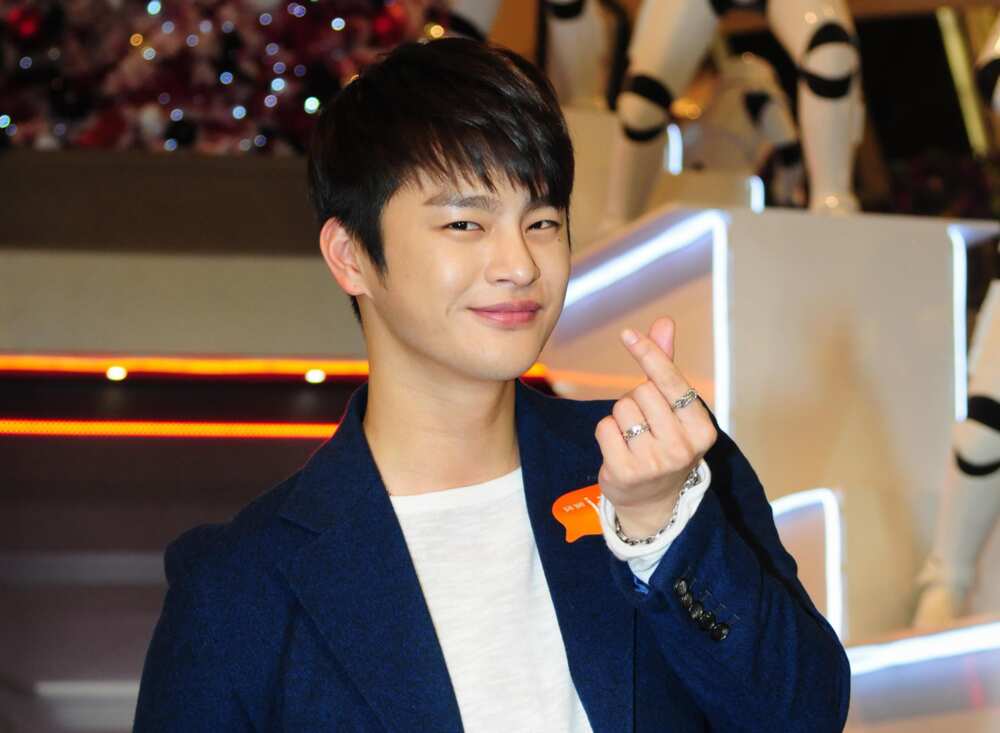 Date of birth: October 23rd, 1987
Place of birth: Ulsan
Age: 33 years (as of 2021)
Net worth: $1 million-$5 million
Seo In-guk is one of the most beloved Korean drama actors. He is incredibly handsome, and he has also challenged his talent by playing diverse roles.
After winning the talent reality show Superstar K in 2009, he launched his singing career and made his acting breakthrough in Reply 1997 (2012).
Since his career debut, he has appeared in television series such as:
2014: High School King of Savvy
2015: Hello Monster
2016: Squad 38
2016: Shopping King Louie
2018: The Smile Has Left Your Eyes
Besides his acting skills, Seo is regarded as one of the hot Korean actors.
8. Nam Joo Hyuk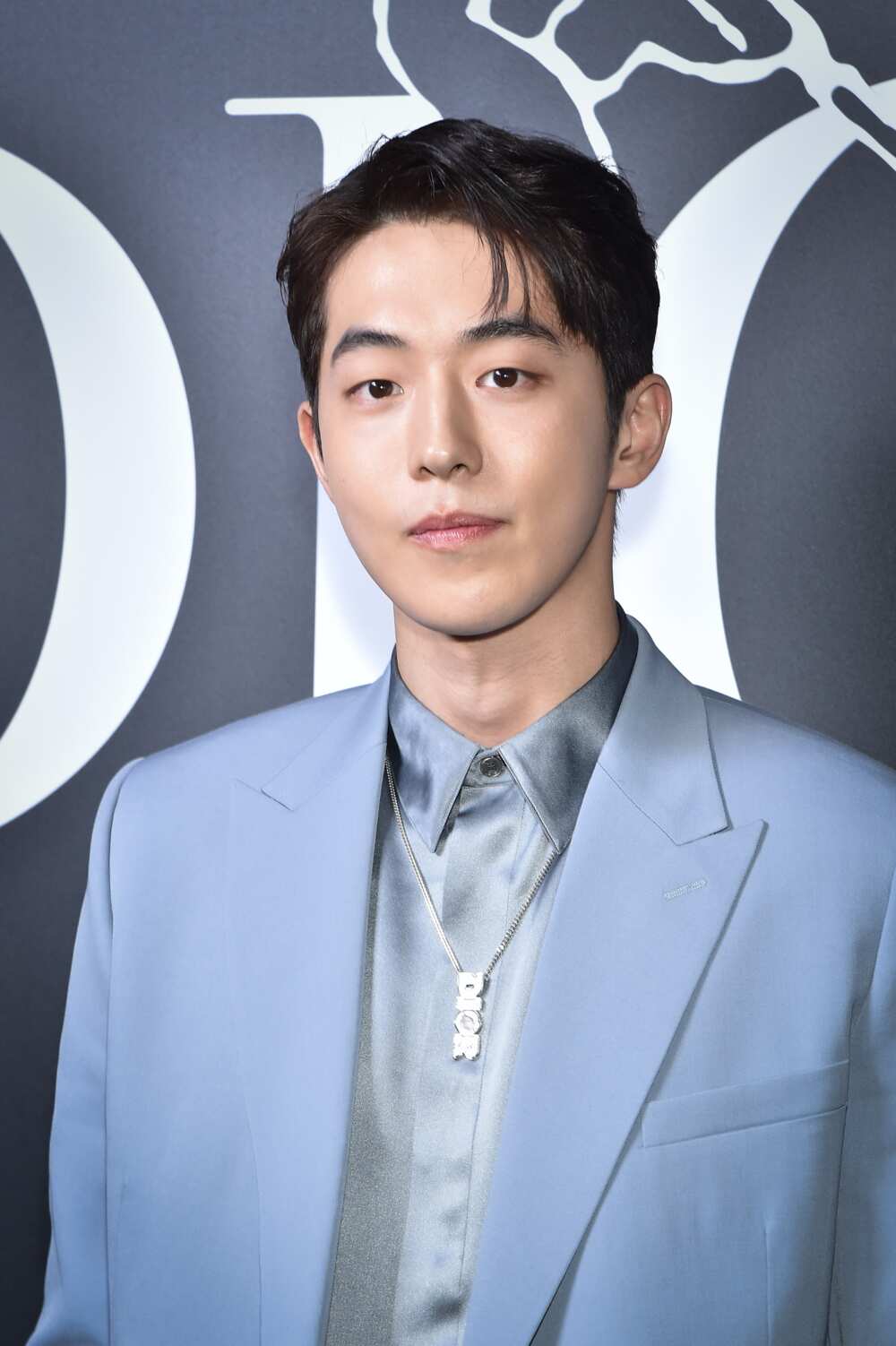 Date of birth: February 22nd, 1994
Place of birth: Busan, South Korea
Age: 27 years (as of 2021)
Net worth: $1 million - $5 million
Nam Joo-Hyuk started as a model and made a big break in acting soon after.
Nam has also endorsed several brands and worked as a philanthropist in making several donations to the less privileged.
Some of his famous TV and films are:
2018: The Great Battle
2017: The Bride of Habaek
2019: Dazzling
2020: Josée
2021: Remember
2020: The School Nurse Files
2020: Start-Up
2021: Here
9. Park Bo Gum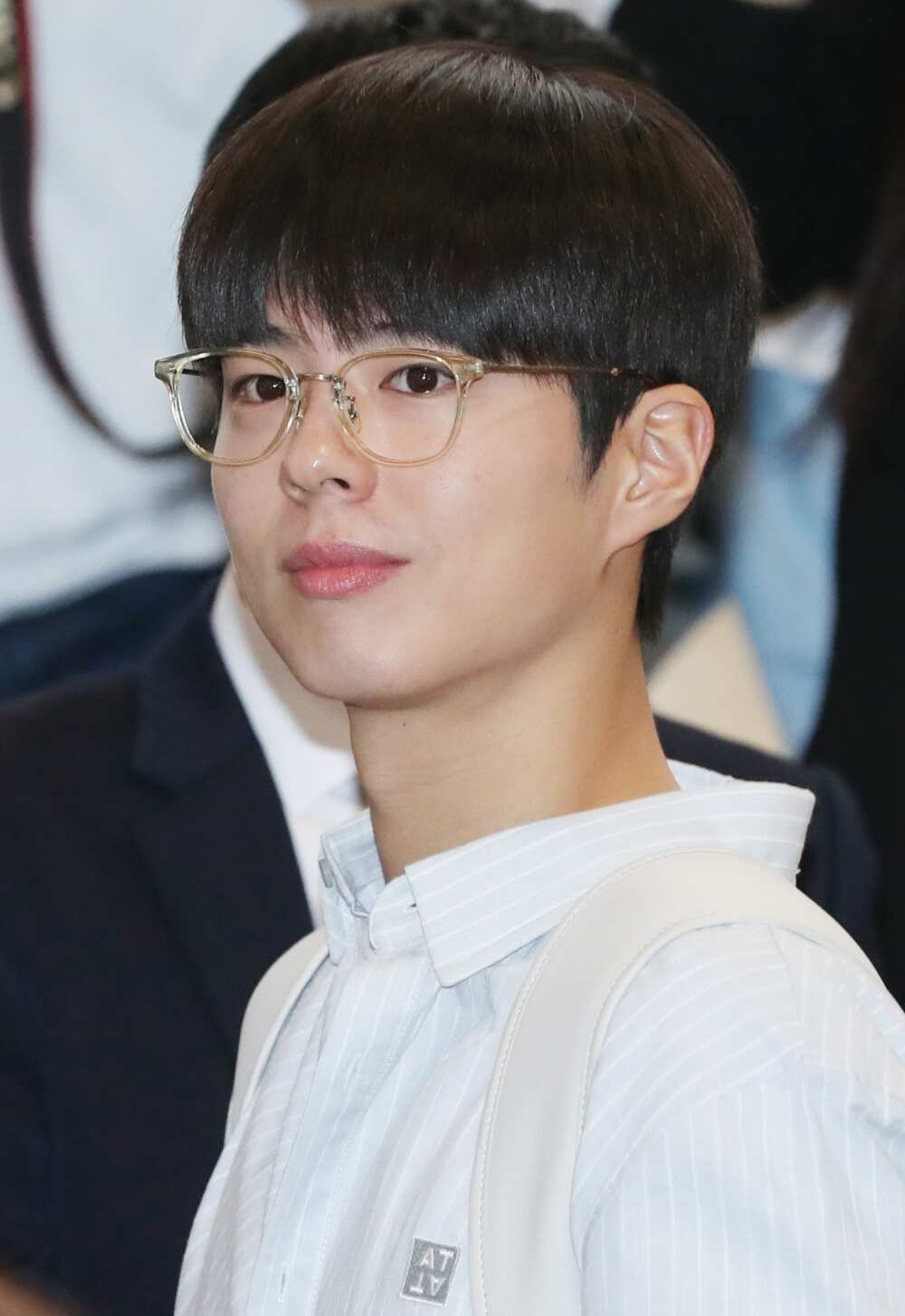 Date of birth: June 16th, 1993
Place of birth: Seoul, South Korea
Age: 27 years (as of 2021)
Net worth: $2.5 million
Park Bo Gum is a famous Korean actor and singer. He gained recognition for his diverse range of roles in film and television.
He gained popularity for his diverse range of roles in the dramas he played. Here are some of the best:
2011: Blind
2012: Runway Cop
2012: Bridal Mas
2013: Wonderful Mama
2015: Reply 1988
2016: Youth Over Flowers
2016: Love in the Moonlight
2018-2019: Encounter
2021: Seo Bok
2021: Wonderland
Park is undoubtedly one of the hottest Korean actors whose natural looks have attracted many young ladies.
10. Lee Seung Gi
Date of birth: January 13th, 1987
Age: 37 years old (as of 2021)
Net worth: $3.1 million
Lee Seung-Gi is a South Korean actor, host, singer, and entertainer. He has had numerous hit songs as a singer.
He is one of the best Korean male actors who have graced the screens with magical talents.
He gained further recognition as an actor and rose to popularity after playing some lead roles in dramas like:
2009: Brilliant Legacy
2010: My Girlfriend Is a Nine-Tailed Fox
2012: The King 2 Hearts
2013: Gu Family Book
2014: You're All Surrounded
2017-2018: A Korean Odyssey
2019: Vagabon
Famous Asian actors
Asian actors are also helping make Hollywood more diverse and interesting. From male Asian actors to female actresses, they are all talented with moving skills.
Have a look at some of the famous hot Asian actors featured in several TV shows and films.
Brandon Lee
Jet Li
Jackie Chan
Donnie Yen
Chase Tang
Ken Jeong
John Cho
Ki Hong Lee
Sung Kang
Harry Shum, Jr
If you are deciding on a good Korean movie to watch, try ones featuring the best Korean actors of all time.
READ ALSO: Nollywood actresses with unique physique: most beautiful Nigerian women
Nigeria is, no doubt, one of the countries in Africa that are blessed with the most beautiful, talented actresses. As reported by Legit.ng, most Nollywood actresses have a unique body physique that makes them the most desirable women globally.
So what makes these ladies so unique? Have a look at some of the features that make them look fabulous and outstanding among the rest.
Source: Legit.ng