Keir Gilchrist bio: age, height, net worth, partner, is he autistic?
Keir Gilchrist is an English-born Canadian actor and musician. He is popular for playing the role of Marshall Gregson on Showtime's original series United States of Tara. Keir is also the vocalist of two bands, Whelm and Phalanx.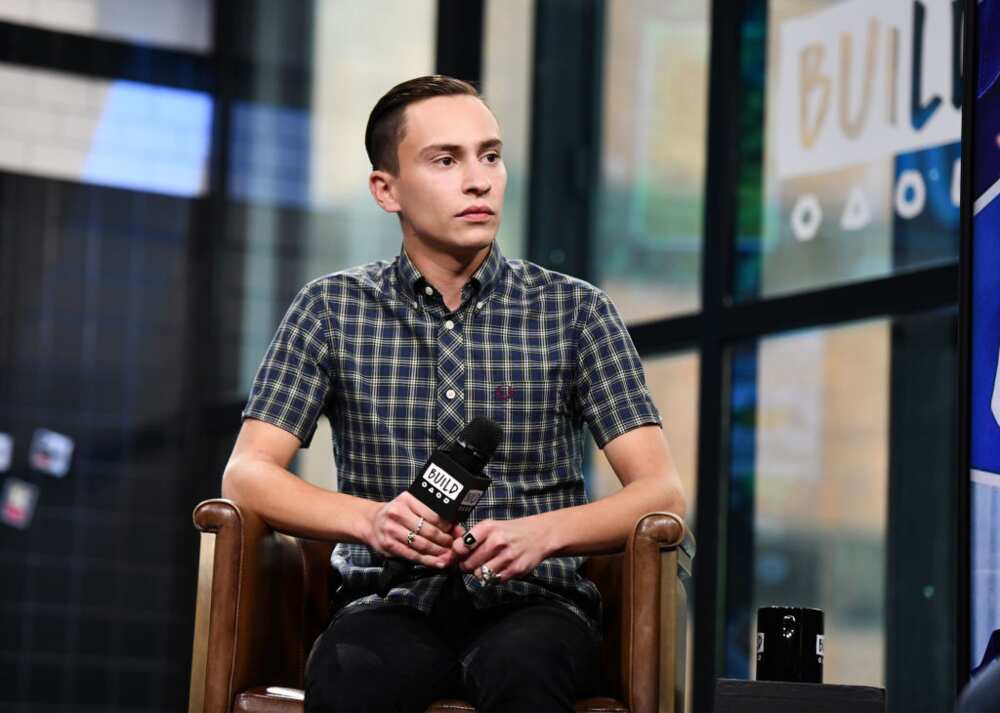 Keir crowned his acting expertise through the role of Sam Gardner, the fiercely independent autistic teen in Atypical on Netflix. He also aced his other roles in It's Kind of a Funny Story (2010) and It Follows.
Profile summary
Full name: Keir David Peters Gilchrist
Date of birth: 28th September 1992
Place of birth: Camden Town, London
Keir Gilchrist age: 28 years (as of 2021)
Nationality: Canadian
Ethnicity: Scottish, English, and Northern Irish
Relationship status: In a relationship
Girlfriend: Michelle Farrah Huang
Profession: Actor, musician
Net worth: $400,000
Keir Gilchrist biography
The actor was born on 28th September 1992 as Keir David Peters Gilchrist in Camden Town, London. He is the son of Catherine and Ian Gilchrist.
He has a young brother, Evan Gilchrist, who is also an actor known for playing the role of Young Jack Brooks in Jack Brooks: Monster Slayer.
His maternal grandfather, Douglas Peters, was a renowned economist, banker, and politician. He once worked as the Liberal Member of Parliament for Scarborough East and the Secretary of State for International Financial Institutions. Keir's uncle (David Wilfrid Peters) was a famous economist.
The actor spent his early years at his place of birth before his family relocated to Boston, Massachusetts. Later on, the family moved to New York City and eventually settled in Toronto, Ontario, Canada.
Education
He studied at Annex Children's Theatre before joining Vaughan Road Academy for his college studies.
Acting career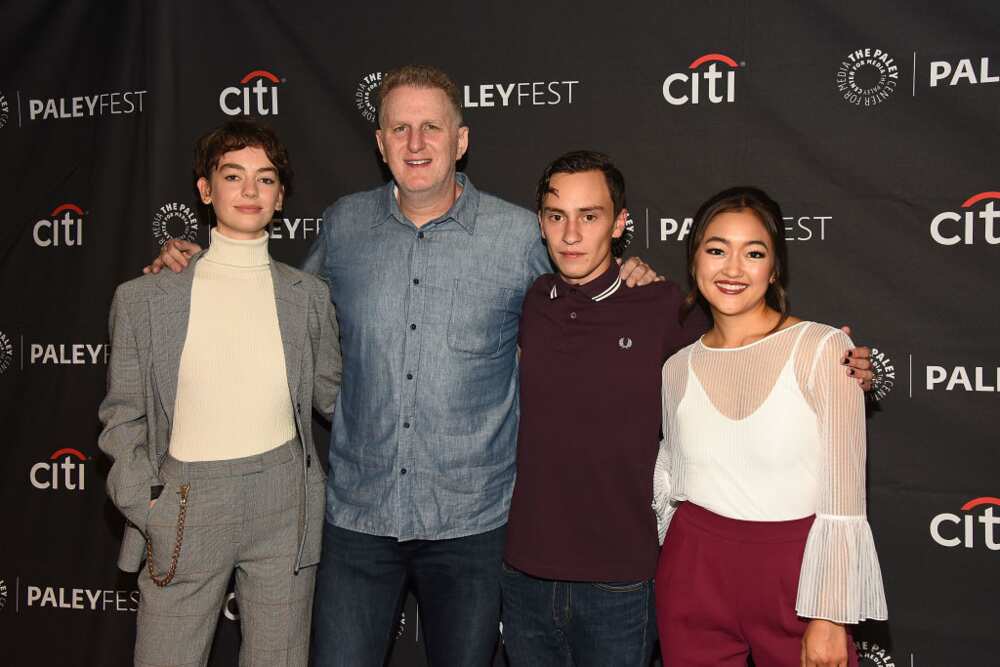 Keir began his acting career in 2003 by playing Jim Stockwell Junior in Queer as Folk. His first significant role on television was playing Josh McKellar on The Winner.
Between 2009 and 2011, he played Marshall Gregson on the comedy-drama series United States of Tara.
In 2010, he played Craig in the film It's Kind of a Funny Story and in 2014, he starred in It Follows alongside Jake Weary and Maika Monroe. In 2015, he played Daniel in Dark Summer.
Here is the breakdown of Keir Gilchrist movies and TV shows.
Keir Gilchrist movies
2004 - The Right Way as Young David
2005 - Horsie's Retreat as Louie
2005 - The Waldo Cumberbund Story as Young Waldo
2006 - A Lobster Tale as Mike Stanton
2007 - Dead Silence as Young Henry
2008 - The Rocker as Moby Type Kid
2009 - Just Peck as Michael Peck
2009 - Hungry Hills as Snit Mandolin
2010 - It's Kind of a Funny Story as Craig Gilner
2011 - Matty Hanson and the Invisibility Ray as Matty Hanson
2013 - Seasick Sailor as Penna
2014 - It Follows as Paul
2015 - Dark Summer as Daniel Austin
2015 - The Stanford Prison Experiment as John Lovett
2015 - Share as Dylan
2015 - The Heyday of the Insensitive Bastards as Michael
2015 - Len and Company as William
2015 - Tales of Halloween as The Stranger
2016 - The Good Neighbor as Sean Turner
2016 - Katie Says Goodbye as Matty
2017 - Heartthrob as Henry Sinclair
2019 - Castle in the Ground as Polo Boy
The Education of Fredrick Fitzell as Andre (post-production)
An Intrusion as Layne (post-production)
Television shows
2003 - Queer as Folk as Jim Stockwell Jr.
2004 - Doc as R.J. Mitchell
2004 - Samantha: An American Girl Holiday as Factory Boy
2005 - 1-800-Missing as Danny Sheperd
2006 - Miss Spider's Sunny Patch Friends as Squidge
2006 - ReGenesis as a 10 Year Old Boy
2007 - Family Guy as Kyle (voice)
2007 - The Altar Boy Gang as Neil
2007 - The Winner as Josh McKellar
2007 - Life with Derek as Jamie
2009 - The Listener as Daniel / Lisa
2009 to 2011 - United States of Tara as Marshall Gregson
2012 to 2013 - Delete as Daniel Gerson
2013 - Family Guy as Toby (voice)
2013 - Newsreaders as Ben Hayflack
2014 - Sea of Fire as Rudy McAllister
2017 - 2021 - Atypical as Sam Gardner
2017 - Room 104 as Alex
Music career
Keir is a member of two metal bands. Keir Gilchrist bands are grindcore band Whelm and death metal band Phalanx, where he is the vocalist.
Keir Gilchrist girlfriend
Is Keir Gilchrist gay? The actor is not gay. Keir Gilchrist gay rumors and speculations arose after his portrayal of Marshall in United States of Tara.
However, the actor is in a relationship with Michelle Farrah Huang. The two are Atypical co-stars and have been together since 2017.
Is Keir Gilchrist autistic?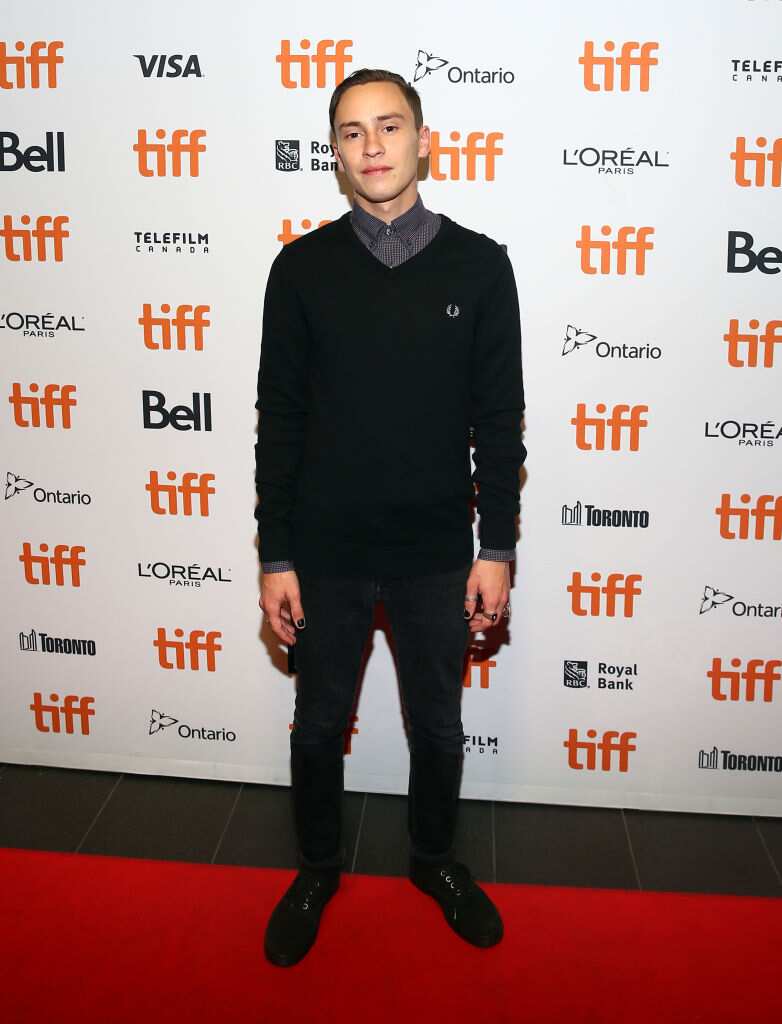 Does Keir Gilchrist have autism? The actor does not have autism in real life. In 2017, he begun playing the role of Sam Gardner, an autistic teen in Atypical.
Gilchrist plays the role so well hence the speculations that he is autistic, but he actually isn't.
Body measurements
Keir Gilchrist height is 5 feet 7 inches and he weighs 65 kg. He has dark brown hair and eyes. He measures 36-30-15 inches for his chest, waist and biceps respectively. His shoe size is 8 (US).
Keir Gilchrist net worth
Keir is a talented actor who has featured in numerous movies and TV shows so far. He has earned quite a huge sum of money from acting, which is his primary source of income. His net worth is estimated to be around $400,000 as of 2021.
Keir Gilchrist has achieved so much in his career at such a young age. His determination, hard work, consistency and unmatched talent have enabled him to become one of the best young actors in the world. He is a role model to the young and upcoming entertainers.
READ ALSO: Victoria Principal biography: age, net worth, where is she now?
Legit.ng recently published a piece that delves deep into the life of Victoria Principal, a well-known retired actress who left Hollywood to pursue her passion for skincare. Victoria is famous for her role as Pamela Barnes Ewing on the long-running soap opera Dallas. She also appeared in the films The Life and Times of Judge Roy Bean and Earthquake.
Victoria Principal is a shrewd entrepreneur, talented actress, and a philanthropic worth many accolades. Despite no longer being in the entertainment industry, she is still an icon.
Source: Legit.ng