Victoria Principal biography: age, net worth, where is she now?
Victoria Principal is a well-known retired actress who left Hollywood to pursue her passion for skincare - she moved on from that as well and is now focused on her philanthropic efforts. She is famous for her role as Pamela Barnes Ewing on the long-running soap opera Dallas. She also appeared in the films The Life and Times of Judge Roy Bean and Earthquake.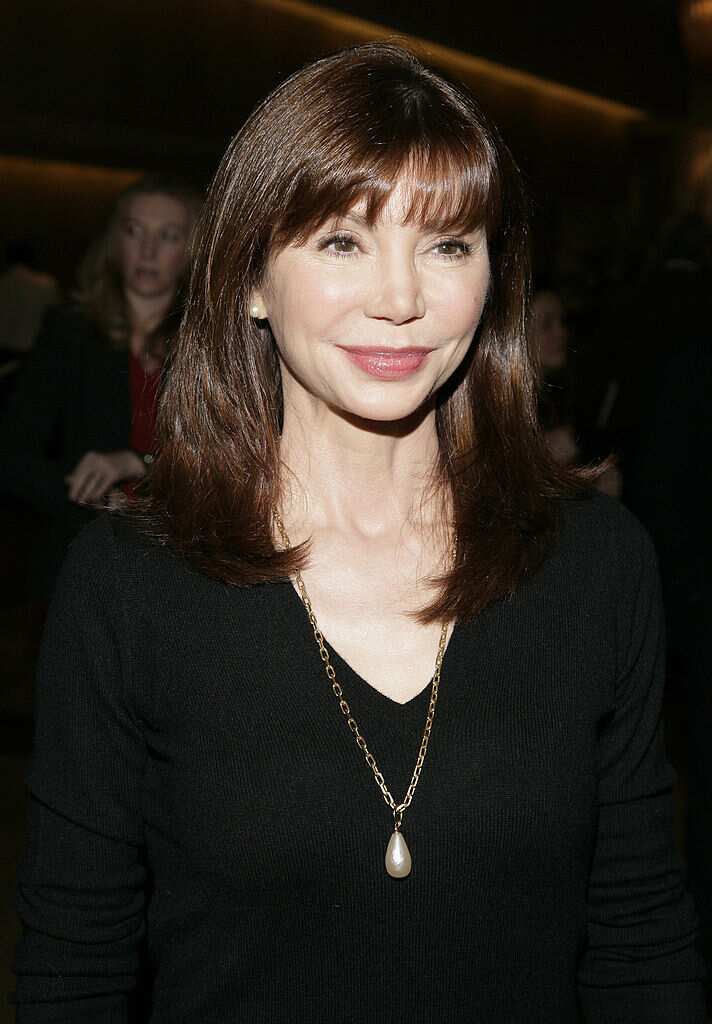 Here is all you need to know about the actress's life.
Profile summary
Birth name: Victoria Ree Principal
Date of birth: January 3, 1950
Birthplace: Fukuoka, Japan
Victoria Principal age: 70 years old (as of 2020)
Height: 5' 6" (1.68 m)
Weight: 56 kg
Sun sign: Capricorn
Occupation: Actress, writer, producer, model, talent agent, entrepreneur, philanthropist
How old is Victoria Principal today?
The actress was born on January 3, 1950 in Fukuoka, Japan. That means that she is is 70 years old as of 2020.
Family
The actress is the elder of the two daughters born to Bertha Ree (Veal) and Victor R. Principal.
Her paternal grandparents were Italian, while her mother's family was from Gordon, Georgia, and South Carolina.
Her father, a United States Air Force sergeant, was often transferred to different duty stations, so the family constantly moved, and Victoria and her sister grew up in London, Florida, Puerto Rico, Massachusetts and Georgia, among other places.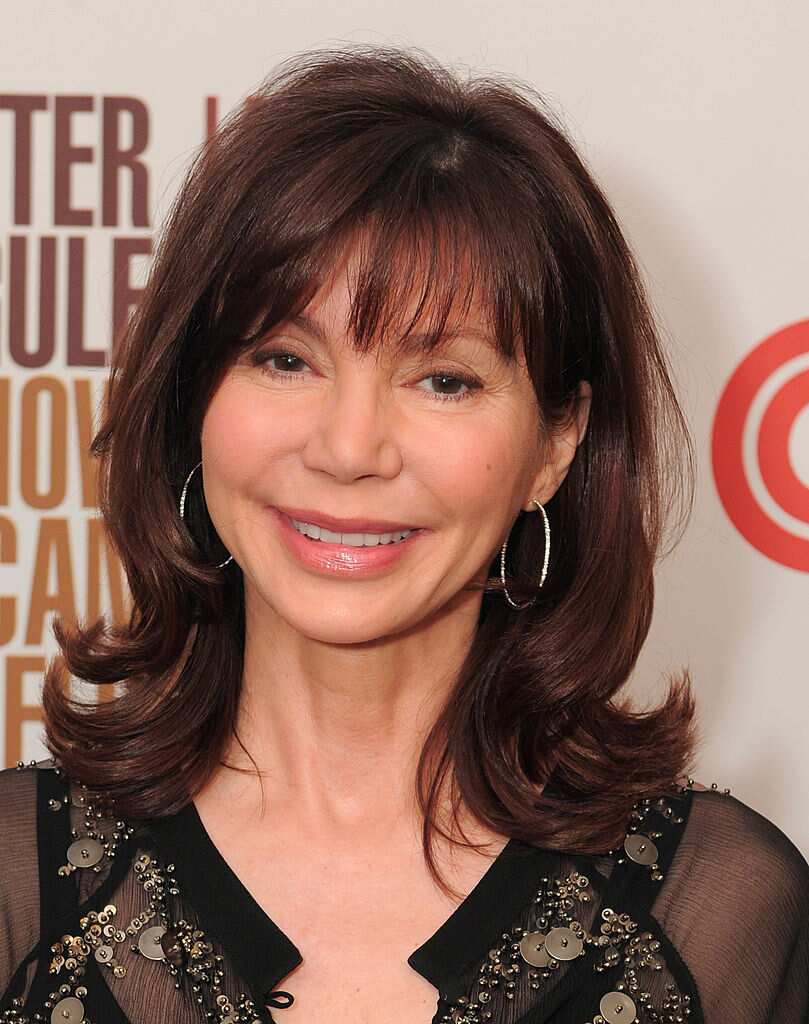 Education
As her family moved around a great deal due to the nature of her father's job, she attended 17 different schools in London, Puerto Rico, Florida, and Massachusetts, to name just a few places.
Victoria Principal young attended South Dade Senior High school in south Miami-Dade County, Florida.
She later enrolled at Miami-Dade Community College, and wanted to study Chiropractic Medicine. However, being seriously injured in a car crash at the age of 18 made her refocus her energy on her love of acting.
She studied at London's Royal Academy of Dramatic Art and also spent two years studying at England's Royal Academy of Ballet as one of the few Americans accepted into the program.
Career
Her acting career began when she made a commercial at age five. She began modeling in high school, but did not intend to pursue acting as a career.
After being involved in a serious car accident while in college, she chose to shift her focus to acting.
She moved to New York City, where she worked as a model and actress. She then studied at London's Royal Academy of Dramatic Art, and moved to Los Angeles, California in 1971.
In 1970, she landed a role in a John Huston movie called The Life and Times of Judge Roy Bean starring Paul Newman.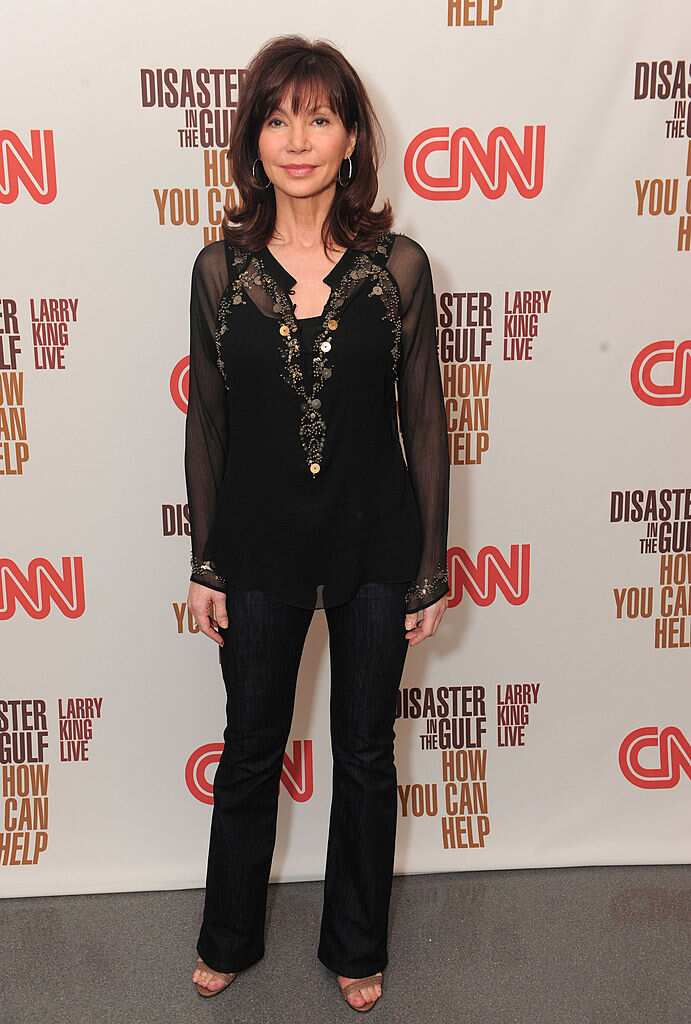 After being impressed by her performance in other movies, the film's writer expanded her role in the film. She ended up being nominated for a Golden Globe for Most Promising Newcomer due to the role. This led to more high profile offers.
Four years later, she became so disappointed with her career that she quit acting and spent the next three years working as an agent.
In 1978, she planned on going to law school and later becoming a studio executive, but Aaron Spelling offered her a year's tuition to accept a role in the pilot of Fantasy Island (1977).
This led to the role that would make her a bona-fide star as Pamela Barnes Ewing (the wife of Patrick Duffy's character Bobby Ewing) on Dallas. She was a series regular on Dallas between 1978 and 1987, appearing in 251 episodes of the show.
The actress told People:
"When I went in for the part on Dallas, I had already fallen in love with the show and with the part...So, my feeling from the moment I read it was that it was incredibly special and that I really, really wanted to be a part of it. I could not imagine not being Pam."
What happened to Victoria Principal?
Victoria left Dallas after nine years, and began her own production company, Victoria Principal Productions.
She explained that part of the reason why she decided to leave the show was the decline of Pam's role and the series' writing overall. It was around that time that some of the key writers of the show left because they didn't get the right deal.
She informed the producers of the show during renegotiations of her intentions of ending her contract after two more years. Initially, they accepted her terms, but as her last day on the set approached, the producers asked the actress to reconsider her stance.
They went as far as offering her a per-episode salary that would have made her the highest-paid actress on television, but she rejected the offer.
Years later, she told EW of her decision:
"There are moments in life when you discover your true character...That night, I slept like a baby, because I wasn't for sale."
Her character, Pam, was blown off in a car accident since Victoria made it clear she wanted a definitive ending.
The actress then appeared in the short-lived NBC series Titans from 2000 to 2001, and afterward, she retired from Hollywood to dedicate her time fully to her skincare endeavors.
She told People of her decision:
"By the time I turned 50, I felt that I wanted to make a change in my life...My interest had shifted in such a way that to not pursue my passion, which more and more really was my skincare company and creating products that could help many people."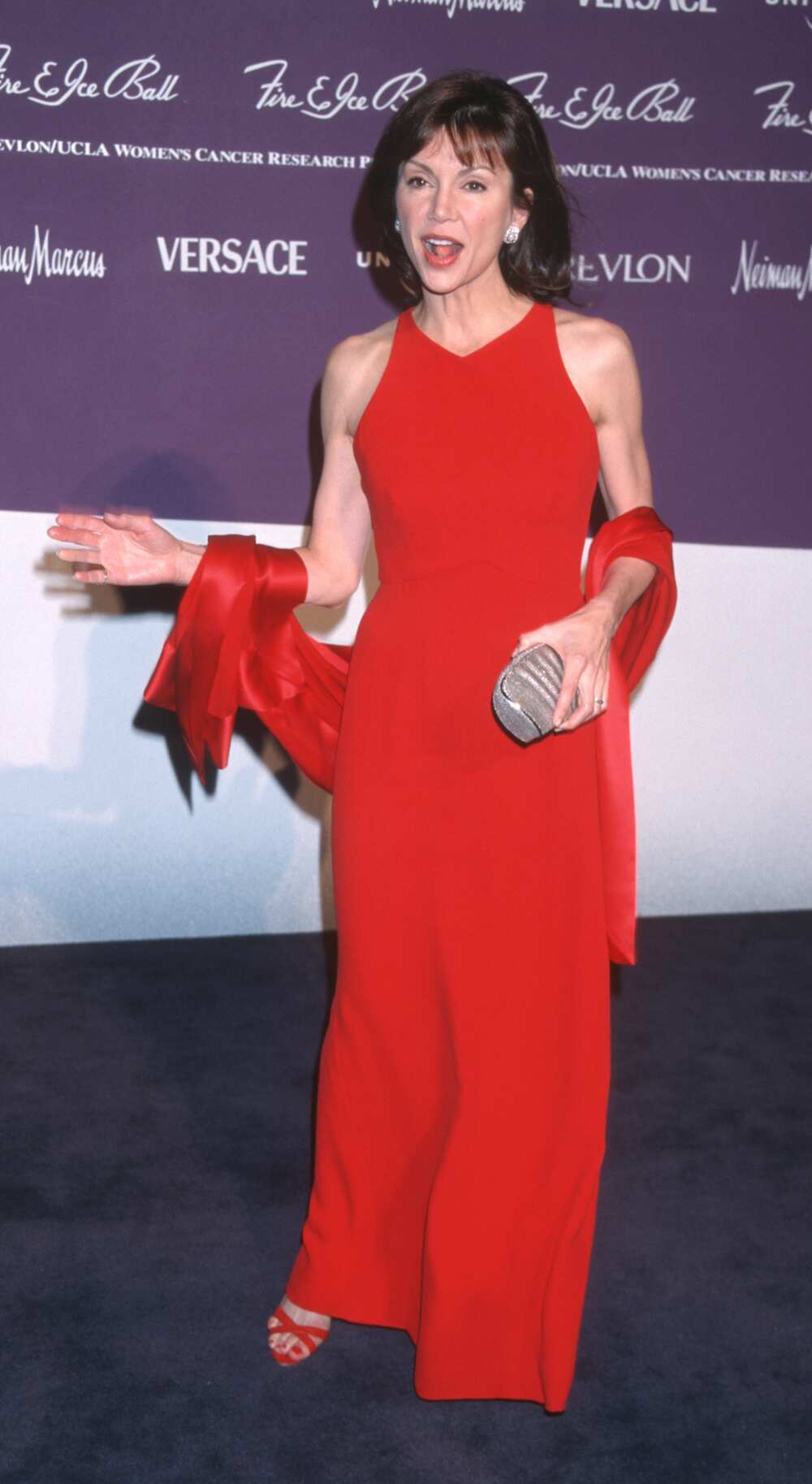 Movies and TV shows
Victoria Principal hot actress has appeared in the following:
2000-2001 - Titans - Gwen Williams
1999-2000 - Family Guy - Dr. Amanda Rebecca / Pamela Barnes Ewing
2000 - The Practice - Courtney Hansen
2000 - Providence - Donna Tupperman
1999 - Just Shoot Me! - Roberta
1999 - Jack & Jill - Cecilia Barrett
1998 - Chicago Hope - as herself
1998 - Michael Kael contre la World News Company - Leila Parker
1997 - Love in Another Town - Maggie Sorrell
1996 - The Abduction - Kate Finley
1995 - The Larry Sanders Show - as herself
1995 - Dancing in the Dark - Anna Forbes
1994 - Home Improvement - Les Thompson
1994 - Beyond Obsession - Eleanor DiCarlo
1993 - River of Rage: The Taking of Maggie Keene - Maggie Keene
1992 - Seduction: Three Tales from the 'Inner Sanctum' - Patty / Sylvia
1992 - The Burden of Proof - Margy Allison
1991 - Don't Touch My Daughter - Linda
1990 - Just Life - Claire
1990 - Sparks: The Price of Passion - Patricia Sparks
1989 - Blind Witness - Maggie Kemlich
1989 - Naked Lie - Joanne Dawson
1987 - Mistress - Rae Colton
1978-1987 - Dallas - Pamela Barnes Ewing / Rebecca Barnes
1982 - Not Just Another Affair - Dr. Diana Dawson
1980 - Pleasure Palace - Patti Flynn
1979 - Hawaii Five-O - Dolores Sandover
1979 - Greatest Heroes of the Bible - Queen Esther
1977 - The Night They Took Miss Beautiful - Reba Bar Lev
1977 - Fantasy Island - Michelle
1976 - Vigilante Force - Linda Christopher
1976 - I Will... I Will... For Now - Jackie Martin
1975 - Last Hours Before Morning - Yolanda Marquez
1974 - Earthquake - Rosa
1974 - Banacek - Brooke Collins
1973 - Love Story - Karen
1973 - The Naked Ape - Cathy
1973 - Love, American Style - Valerie Stephens (segment "Love and the Mr. and Mrs.") / Sandy (segment "Love and the Perfect Set-Up")
1972 - The Life and Times of Judge Roy Bean - Maria Elena
Awards and nominations
1973 - Nominated for a Golden Globe award in the Most Promising Newcomer - Female category for her role in The Life and Times of Judge Roy Bean (1972).
1983 - Nominated for a Golden Globe Award in the Best Performance by an Actress in a Television Series - Drama category for her role in Dallas (1978).
1983 - Nominated for a Bravo Otto Germany Best Female TV Star (TV-Star w) award. She won the award in 1981 and 1982.
1982 - Nominated for a Golden Apple Award (Sour Apple).
1988 - Nominated for a Soap Opera Digest Award under the Favorite Super Couple: Prime Time category.
1986 - Nominated for a Soap Opera Digest Award under the Outstanding Actress in a Leading Role on a Prime Time Serial category for her role in Dallas.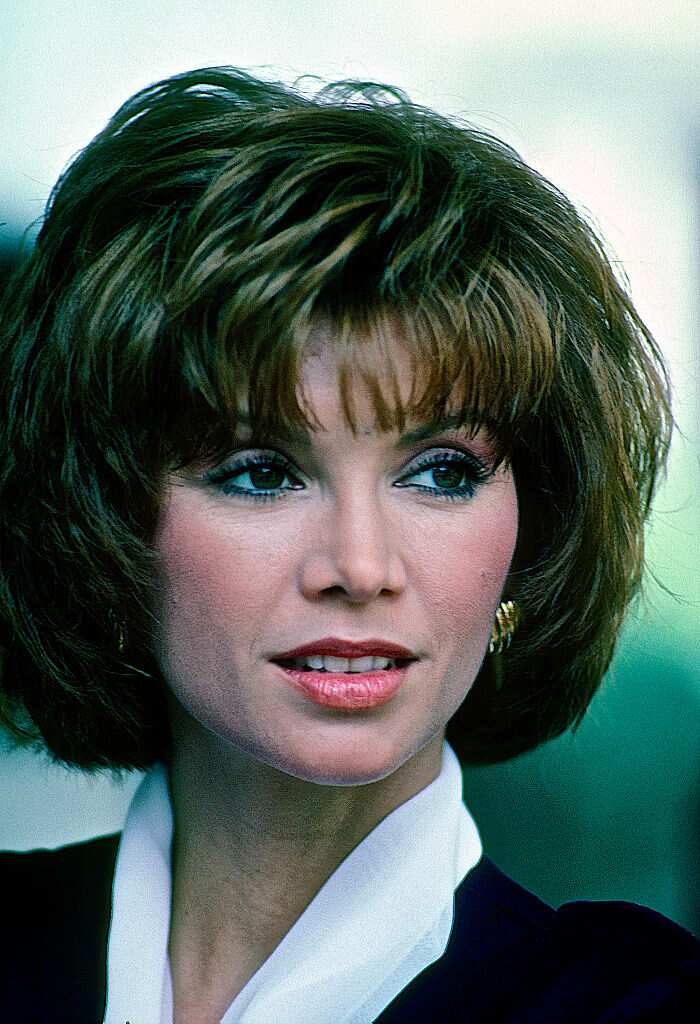 Production company
After leaving Dallas, the actress focused on her production company, with which she produced and starred in some TV films like Naked Lie, Blind Witness, and Sparks: The Price of Passion.
Books
During her run in Dallas, the actress had written two books, The Body Principal and The Beauty Principal, and after her exit, she wrote a third, The Diet Principal.
Skincare company
The actress first became interested in natural beauty products in the mid-1980s, and in 1989, she launched a skincare company called Principal Secret. Over the next 30 years, Principal Secret slowly grew into a mini-empire.
In 2000, the actress became a member of the Society of Cosmetic Chemists (SCC). The SCC is dedicated to the advancement of cosmetic science, and strives to increase and disseminate scientific information through meetings and publications.
In August 2013, the CEO of Guthy Renker revealed to Women's Wear Daily that Principal Secret Skincare had a revenue of more than $1.5 billion to date, an increase of more than a half billion dollars over the revenue up to 2007.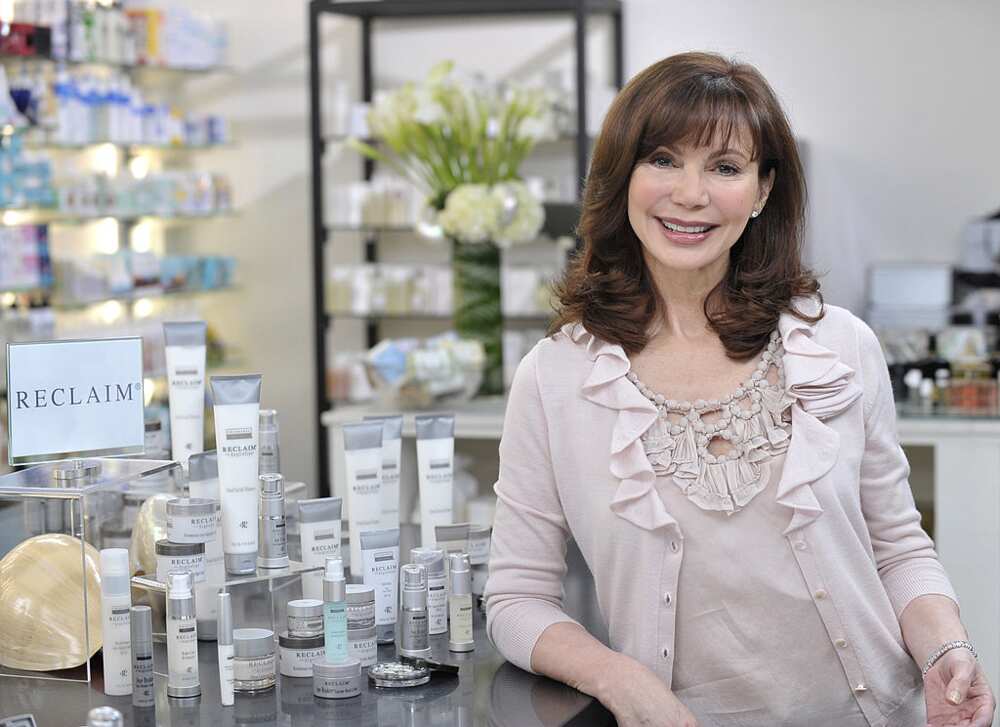 As Victoria told TV Insider in 2018:
"I continue to be passionately dedicated to running my skincare company, Principal Secret. We are about to celebrate 27 years in business. And I have never forgotten that Dallas gave me the springboard to achieve so many of my dreams.
Victoria sold the company to Guthy Renker in April 2019 for an undisclosed sum, likely in the $100-200 million range, at least.
Activism and philanthropy
After more than 25 years with Principal Secret in the market, Victoria decided to step down from her position in the company to embark on a new chapter of her life, now focused on giving back and raising awareness to many causes close to her heart.
In 2006, she created the Victoria Principal Foundation for Thoughtful Existence, through which she has given financial support to several environmental causes she's involved with like ecology, Oceans, banning toxic substances, and helping children and animals.
She donated a large sum to the victims of hurricane Harvey, which hit Louisiana back in 2016.
Victoria Principal today has a rescue ranch where she rehabilitates animals that have been neglected and abused. She explained:
"They need medical care, patience and love to recover physically, emotionally and in spirit,"
In addition to her charity efforts, Victoria Principal now is also a part of Victory over Violence, an organisation that helps victims of domestic violence nationwide.
Music
The actress recorded a pop single duet song titled All I Have to Do Is Dream (1981) with English singer-songwriter Andy Gibb.
The Victoria Principal and Andy Gibb song is a cover version of the original song by the Everly Brothers, written by husband-and-wife songwriting team Felice and Boudleaux Bryant (credited solely to Boudleaux).
The single was a modest pop-chart hit that peaked at number 51 on the Billboard Hot 100 on September 12, 1981. The recording was the last single by Gibb, and is the only single recorded by Principal.
Personal life
Victoria was married to Christopher Skinner from 1978 to 1980.
In 1981, she met Andy Gibb, who was known as a teen idol, singer, and songwriter, on The John Davidson Show and they soon got involved romantically. However, Andy Gibb and Victoria Principal's relationship lasted for only a year. The relationship ended in March 1982 due to Gibb's escalating drug addiction problems.
As the actress explained to People in 1988:
"Our breakup was preceded and precipitated by Andy's use of dr*gs," she clarified, "I did everything I could to help him, but then I told him he would have to choose between me and his problem."
Andy, who was the younger brother of the Bee Gees - Barry, Robin and Maurice Gibb -died just five days after his 30th birthday from an inflammatory heart virus exacerbated by years of substance abuse.
The actress then got married to Beverly Hills plastic surgeon Harry Glassman on 22 June 1985. The couple lived in Beverly Hills. In May 2006, the actress filed for divorce, citing irreconcilable differences.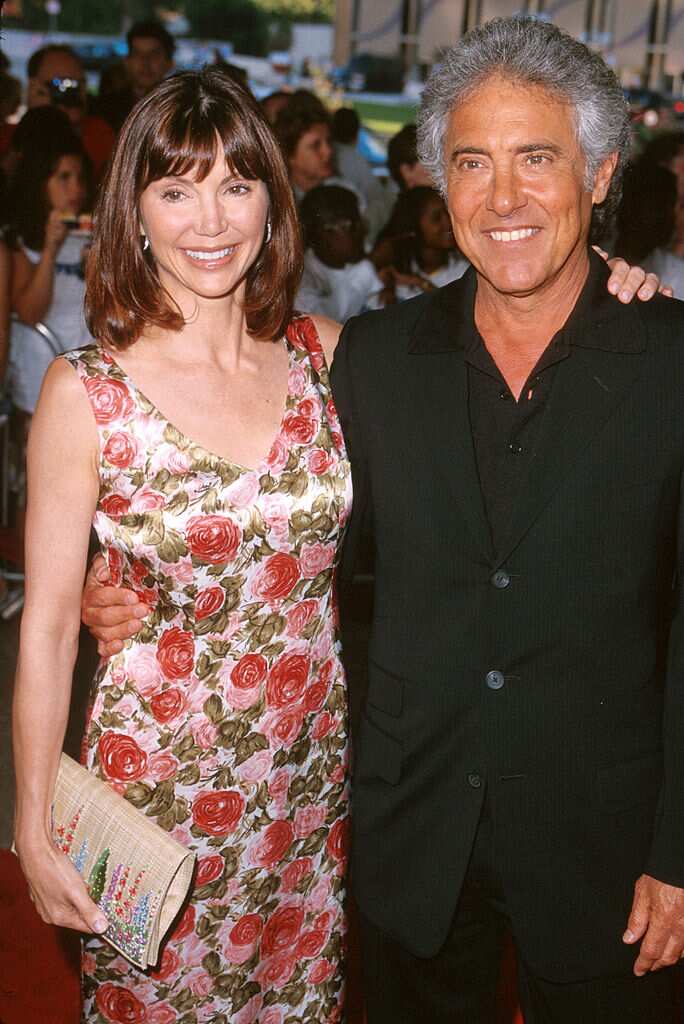 The couple divorced in December 2006, with the actress stating:
"We have had a loving relationship for over 20 years."
Six months after ending her 21-year marriage to Glassman, Victoria stated to People in 2007:
"The first year was difficult...You can't leave a relationship of that length without having to relearn being 'I' as opposed to 'Us'."
Asked the reason for the split, she confirmed:
"I think it is good judgment to invest effort in a relationship that is working; and to stop doing so, when you know it will never work again."
The retired actress has no children. In a 1993 interview with TV Guide, Victoria said:
"I know there have been rumors that I didn't have children because of my vanity. I didn't have children because I can't have children. It was the luck of the draw... It is a loss."
Victoria Principal net worth
According to Celebrity Net Worth, the retired actress has a net worth of $350 million. It is reported that she earned $1,500 per week while working on Earthquake (1974) and $35,000 per week while she worked on Dallas (season 10).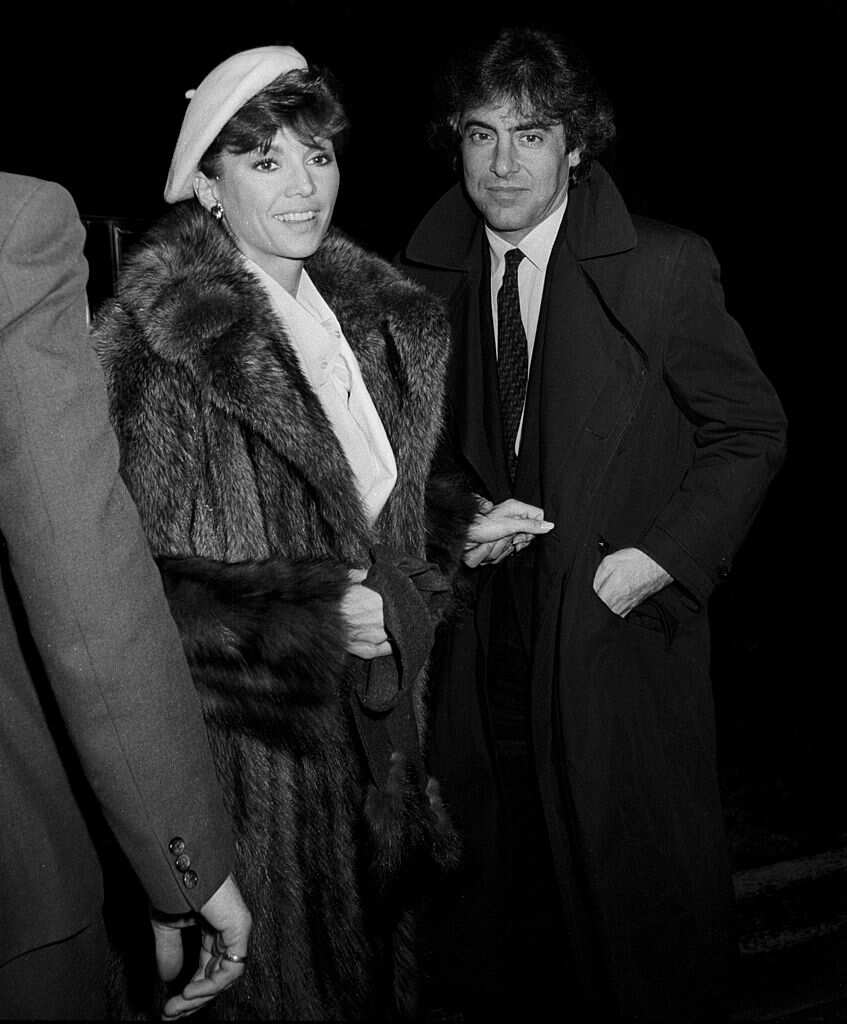 Why is Victoria Principal so rich?
Apart from having a successful acting career, Victoria also has a reputation as a savvy entrepreneur (evident from her successful skincare company and production company).
Her shrewd business sense extended into her personal life as well, as she had both of her husbands sign prenuptial agreements before she married them.
When her marriages ended in divorce, the prenuptial agreements saved her from financial downfall.
The retired actress also owns a large real estate portfolio. In California alone, she owns homes in Malibu, Big Sur, and Beverly Hills. She also owns a home in Switzerland.
Victoria Principal is a shrewd entrepreneur, talented actress, and a philanthropic worth many accolades. Despite no longer being in the entertainment industry, she is still an icon.
READ ALSO: John Wayne children: Who are the descendants of the legendary actor?
John Wayne was one of the biggest movie stars for over three decades. He starred in movies like Stagecoach, Sands of Iwo Jima, Hondo, The High and the Mighty, True Grit, and so many more. The actor died on June 11, 1979, at the age of 72 due to cancer. He was survived by his seven children from two of his three marriages.
Who are John Wayne's children, and who are their mothers? Legit.ng tells it all in the recently published piece about the actor's kids.
Source: Legit.ng