OffTheRanch overview: Mansion, location, net worth, who runs it
OffTheRanch is a vlogging YouTube channel run by Matt Carriker that includes videos about Matt's family life outside of veterinary medicine and firearms. Today, the channel boasts over 600 million vows.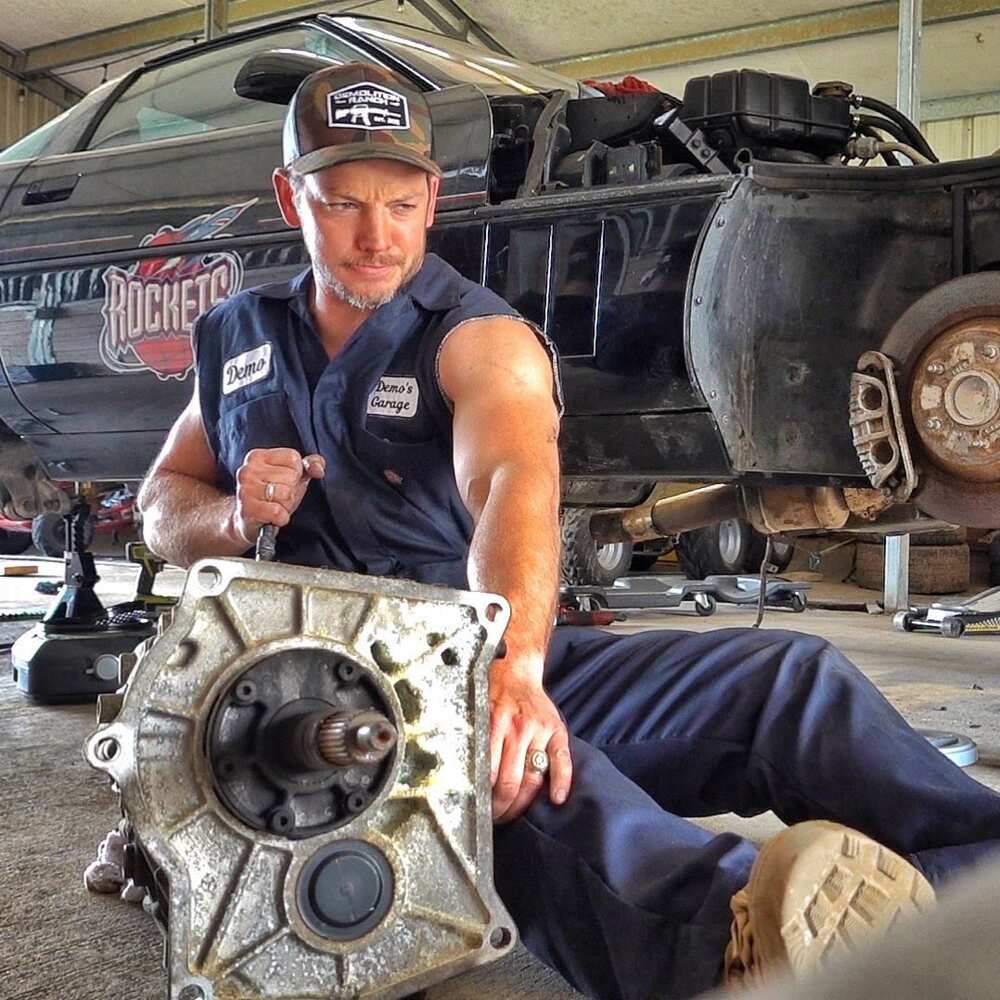 Here is all you need to know about OffTheRanch.
The YouTube channel was created on Apr 16, 2007. As of October 2020, the channel has over 600 million views and over 3.82M subscribers. The channel's description reads,
Hi! I'm Matt from Demolition Ranch and Vet Ranch! I don't only shoot guns and fix puppies, let me show you!!!
Who runs OffTheRanch?
The YouTube channel is run by the famous Matt Carriker.
OffTheRanch Matt Carriker biography
Matt Carriker, more commonly known as "Demo Ranch" is an online YouTube sensation with 3 YouTube channels, DemolitionRanch, Vet Ranch, and his vlog channel OffTheRanch.
Matt is also a small-time business owner who owns a family vet clinic. Matt has been on YouTube for a long time and has amassed a huge following over his 3 channels, and that has allowed him to make it into his first movie in 2017 called Strain 100.
He occasionally refers to himself as the King of the "Demolitia" (a portmanteau of "Demolition" and "Militia"), the name he has given to his DemolitionRanch fan base. He practices veterinary medicine at Fair Oaks Ranch Veterinary Clinic.
Early life
Matt Carriker was born on October 21, 1986. He was raised with his brothers, Mark and Andrew, and sister, Ali, in Boerne, Texas. His father is a veterinarian
Carriker attended Texas A&M College of Veterinary Medicine & Biomedical Sciences in 2008 and received his veterinary license in 2012.
Career
Carriker practices veterinary medicine at Fair Oaks Ranch Veterinary Clinic in Boerne, Texas. He also is the owner and founder of Bunker Branding Co, which manufactures and sells merchandise, embroidered clothing, and apparel printing for Carriker's YouTube channels, other YouTubers, and various businesses.
DemolitionRanch
In 2011, Carriker started his YouTube channel, DemolitionRanch, as a veterinary student. The channel began with him and friends using a GoPro to record themselves shooting guns.
Video topics include firearm reviews, insertion experiments, and what Carriker terms "redneck science" involving the damage created on various objects by different ammunition types.
Vet Ranch
Carriker bought the veterinary clinic from his father, Dr. Lee Carriker, who also graduated from Texas A&M as a vet and appears in occasional Vet Ranch videos helping homeless animals.
Carriker founded Vet Ranch, a non-profit organization, in February 2014. It is a group of veterinarians, including fellow Texas A&M graduate Karri McCreary, who treat animals from high-kill shelters and the street.
Medical expenses are raised through donations and advertisements on the Vet Ranch YouTube channel. Most animals come from San Antonio Pets Alive, which also helps find homes for animals after they are treated.
OffTheRanch
Carriker has a vlogging YouTube channel called OffTheRanch. It includes videos about his family life outside of veterinary medicine and firearms.
OffTheRanch Meredith bio
Meredith is the wife of Matt Carriker. She and Matt started making YouTube videos in 2011. Meredith is a graduate from Texas A&M University with a degree in Civil Engineering.
She is originally from Arkansas but moved to the Texas Hill Country when she was in high school.
Matt and Meredith got married in 2004 and today, they have three children together - Adalyn, Annie and Lincoln.
The family lives right outside of San Antonio, Texas.
OffTheRanch mansion
The YouTuber Matt Carriker bought an abandoned $850K Texas Castle in 2019. He first showed the abandoned mansion in April of 2019, sharing drone footage showing boarded up and broken windows, half-finished stone walls and a sleek metal roof.
It wasn't until July 19th that he shared a video titled "So… I Bought an Abandoned Mansion…" announcing that he had purchased the remote residence.
The property was previously on the market for $1,200,000 before dropping to $850,000 in February 2019.
According to Realtor, the residence spans more than 5,600 square feet with five bedrooms and five bathrooms on a vast 30-acre property with unobstructed views.
OffTheRanch location is in Texas.
What is OffTheRanch net worth?
According to statsmash.com, the channel has a net worth of USD 1.6 million.
OffTheRanch is one of the 3 YouTube channels run by Matt Carriker. The channel includes videos about Matt's family life outside of veterinary medicine and firearms.
READ ALSO: I am Wildcat bio: Age, real name, face, girlfriend, net worth
Legit.ng recently reported about the life of I am Wildcat, an American YouTuber and video game commentator.
Several video gaming enthusiasts and expert players have built a career through expert commentary videos. I am Wildcat is one of the globally-recognized video gaming enthusiasts who has gained fame through this platform.
Source: Legit.ng