Andrew Neil bio: age, wife, show, net worth, political views
Andrew Neil is a British journalist with many titles; he is the chairman and editor-in-chief of Press Holdings Media Group, chairman and joint owner of World Media Rights (WMR), and chairman of ITP. The journalist can be described as a formidable political interviewer who is forensic, unrelenting, and quick-witted. Neil is equipped with a great CV that would make anyone in the media industry green-eyed.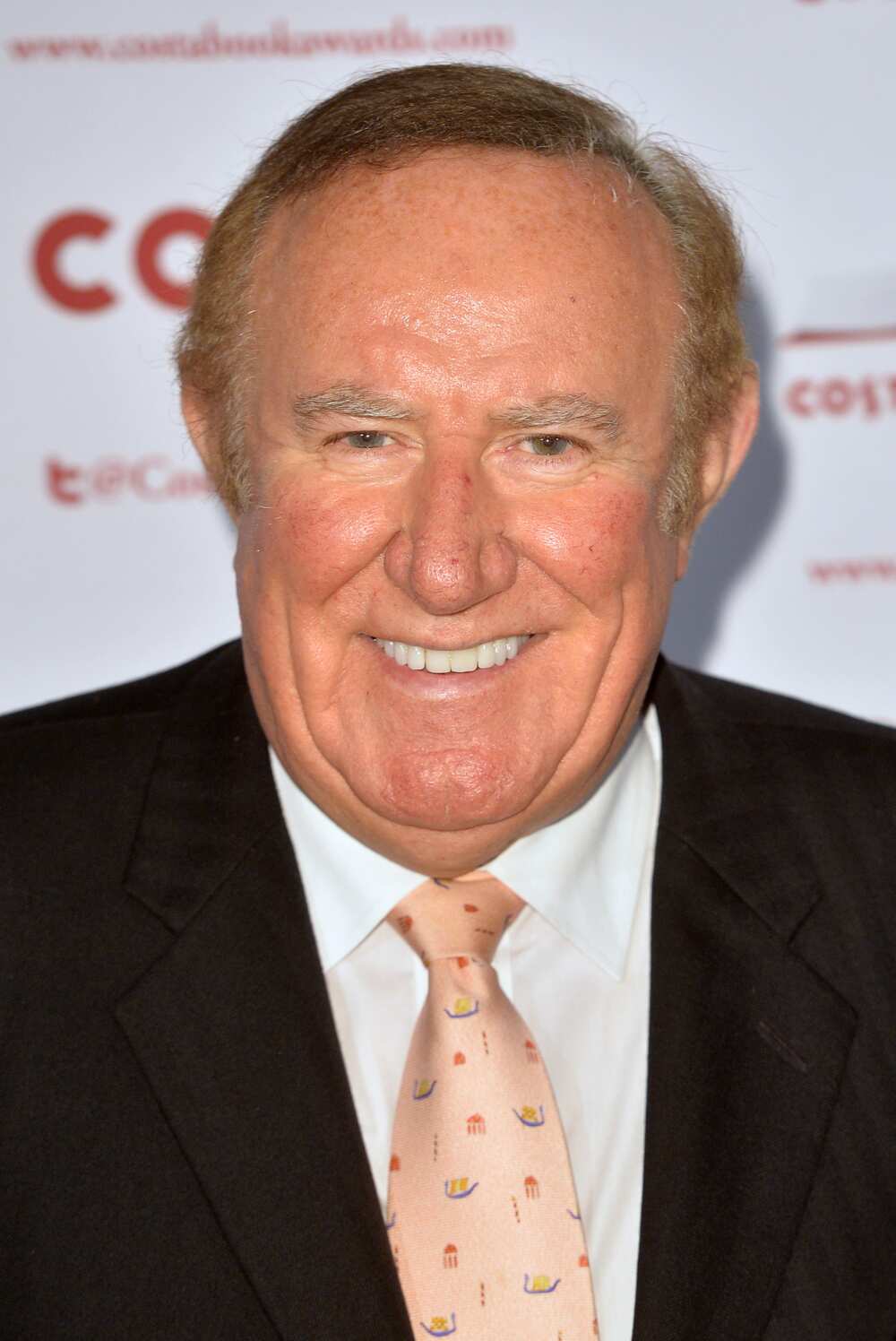 Like many other journalists, Neil's career in the industry kicked off with a gig editing the student newspaper at his university. Today, he is regarded as one of the most hard-hitting political interviewers on earth, and rightfully so.
Profile summary
Full name: Andrew Ferguson Neil
Date of birth: May 21, 1949
Age: 71 years old
Place of birth: Paisley, Renfrewshire, Scotland, UK
Height: 5 feet 9 inches
Spouse: Susan Nilsson (August 8, 2015)
Occupation: Journalist
How old is Andrew Neil?
The British journalist was born on May 21, 1949. At the moment, he is 71 years old.
Family
Andrew was born as one of two sons. His dad was an electrician and a member of the Territorial Army, while his mom worked in the local cotton mills.
Education
The journalist grew up in the Glenburn area and attended the local Lancraigs Primary School. When he was 11 years old, she passed his 11-plus examinations and obtained entrance to the then selective Paisley Grammar School.
He later attended the University of Glasgow, where he edited the student newspaper, the Glasgow University Guardian, and dabbled in student television.
Andrew Neil young was also a member of the Dialectic Society and the Conservative Club in the university. He also participated in Glasgow University Union inter-varsity debates.
In 1971, he was chairman of the Federation of Conservative Students.
He graduated from the university in 1971 with an MA with honours in Political Economy and Political Science. After his graduation, he became an adviser to a Tory minister.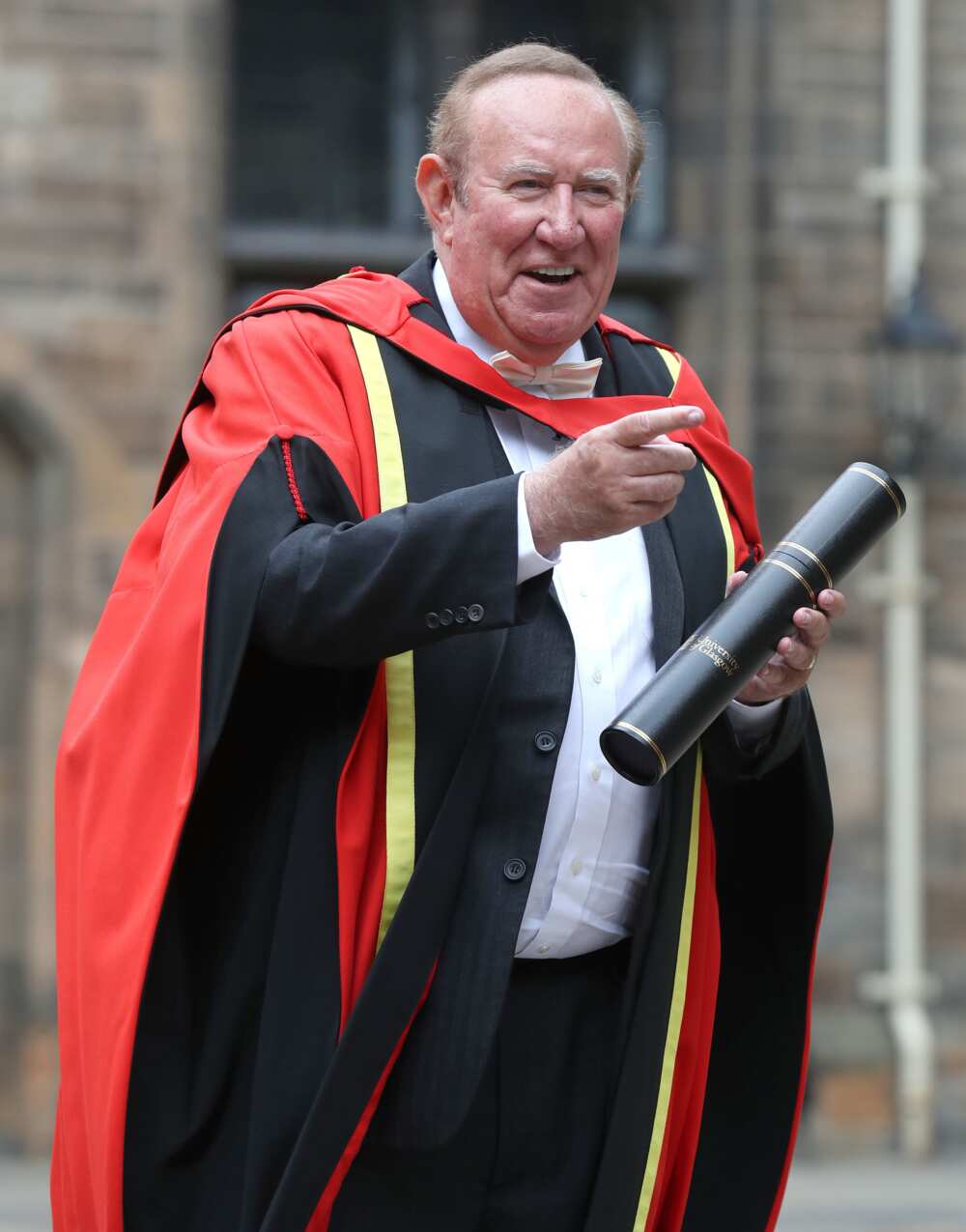 Career
After his graduation, Neil briefly worked as a sports correspondent for the local newspaper, the Paisley Daily Express. He then worked for the Conservative Party as a research assistant.
In 1973, he joined The Economist as a correspondent, and he was later promoted to editor of the publication's Britain section.
The Sunday Times
From 1983 to 1994, Neil worked as the editor of The Sunday Times. His appointment to the position was controversial, as it was argued that Rupert Murdoch appointed him over more experienced colleagues such as Hugo Young and Brian MacArthur.
In 1986, Neil helped oversee the paper's move to Wapping.
Sky
In 1989, he was made launch chairman of Sky TV, and he helped bring The Simpsons to Britain TV.
Post-news corporation career
In 1994, Neil left The Sunday Times after becoming too high profile for Murdoch's liking. In 1996, he became editor-in-chief of the Barclay brothers' Press Holdings Group of newspapers (The Scotsman, Sunday Business, and The European). He later became chairman of Press Holdings in July 2008.
In 1996, Neil published his memoirs, Full Disclosure.
In June 2008, he led a consortium that bought talent agency Peters, Fraser & Dunlop (PFD) from CSS Stellar PLC.
Broadcast
While working for The Economist, he provided news reports to American networks.
While he was working at The Sunday Times, he contributed to BBC - both radio and TV - by commenting on various controversies that provoked the paper when he was its editor.
In the 1990s, he fronted political programs for the BBC, such as Despatch Box on BBC Two and Is This Your Life?
From 2007 to 2010, he presented Straight Talk with Andrew Neil on the BBC News Channel.
He began presenting Sunday Politics on BBC One in 2012 and has occasionally guest-presented Newsnight on BBC Two ever since Jeremy Paxman's departure in 2014.
The journalist has also presented other political shows like This Week on BBC One, Daily Politics on BBC Two, and The Andrew Neil Show. This Week was axed in July 2019 after Andrew Neil stepped down from late-night presenting.
The Andrew Neil Show is a BBC political program that dissected Brexit every Wednesday.
What happened to The Andrew Neil Show?
This Andrew Neil Brexit show came off air after March 11, 2020, because of the COVID-19 pandemic, and it was later cancelled in July 2020 due to budget cuts within the BBC.
Andrew Neil net worth
According to trendcelebs.com, Neil's estimated net worth is $1 - $5 million.
Andrew Neil political views
Neil's former job as a Conservative Party research assistant is among one of the many things that people have taken to be 'proof' of him being Conservative.
While the question "Is Andrew Neil a Tory?" cannot be conclusively answered, there are several things that people, including The Guardian's Owen Jones, have taken to mean that the man is a supporter of the Conservative Party:
As editor of the Sunday Times in 1992, he hired Britain's foremost Holocaust denier, Nazi apologist David Irving, to work on the Goebbels diaries.
Not long after becoming a high-profile BBC presenter, Neil made a speech in homage to rightwing radical Friedrich Hayek.
Andrew Neil wife
Neil is married to Susan Nilsson, the director of communications for an engineering firm. Susan and Neil got married on August 8, 2015, and at the time, Andrew was 66 and Susan 44.
After dating for several years, the two got hitched at Neil's villa in the South of France.
Andrew has 14 godchildren and no children of his own.
Andrew Neil is a formidable political interviewer who can easily win the title of the best political interviewer on the planet. His rich resume is proof of his prowess in the journalism industry.
READ ALSO: Journalism emergency relief fund grants announced for 16 Nigerian publications
Legit.ng reported that the Google News Initiative Journalism Emergency Relief Fund (JERF) announced that it would support 16 Nigerian publications with funding.
The Nigerian publishers chosen to receive the funding include Aledah.com, City Mirror News, Daily Nigerian, News Wire NGR, Lagos Post Media, Newsfeed Nigeria, Premium Times, and nine others.
Source: Legit.ng