Michael Richards bio: age, height, net worth, wife, children
Michael Richards is a popular American actor who rose to fame for starring as Cosmo Kramer on the NBC show Seinfeld. After the sitcom ended, the actor tried to find another hit that would make him as famous as he was before. What do you know about him?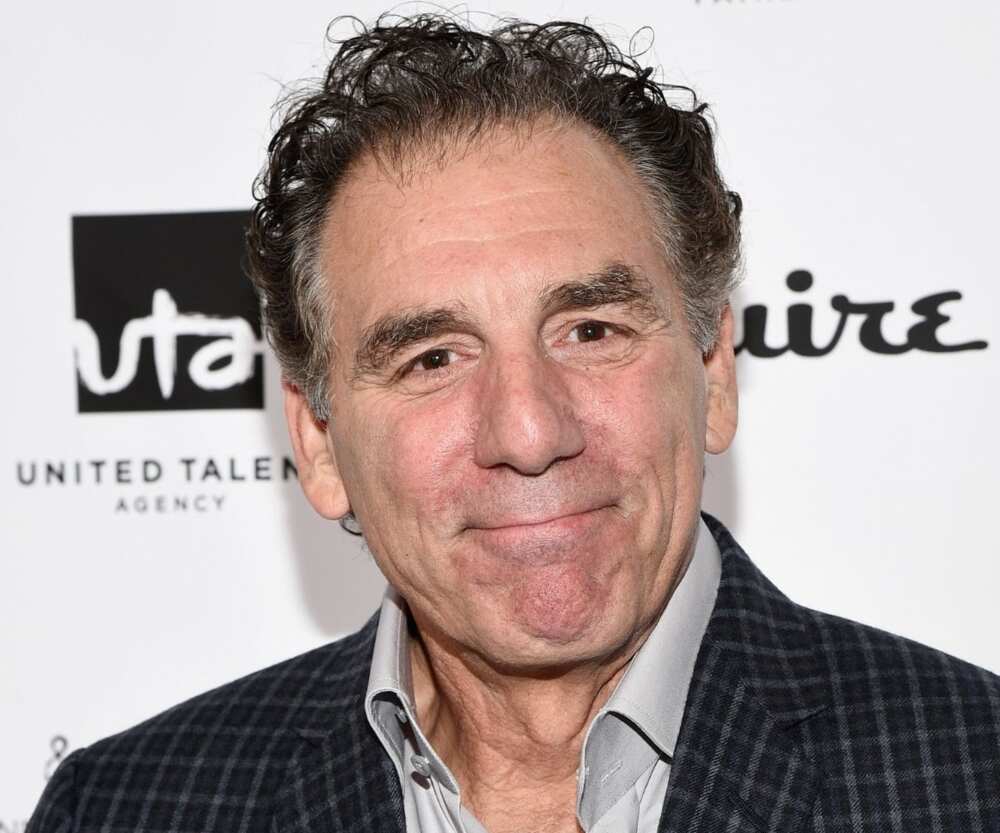 Fame has always been a sort of addiction for actors. Having reached the top once, they struggle throughout the years to feel the taste of popularity again.
How successful is Michael Richards? Does he have a wife or children?
Profile summary
Full name: Michael Anthony Richards
Profession: Actor, comedian, TV producer, voice actor, screenwriter
Date of birth: 24 July 1949
Michael Richards age: 71 years old (as of 2020)
Place of birth: Los Angeles, California, the USA
Height: 191 centimetres (6 feet 3 inches)
Marital status: Married
Children: 2
Net worth: $30 million
Michael Richards biography
Michael Richards comes from Los Angeles, California, the USA. He was born into the family of Phyllis and William Richards.
His mother was an Italian-American medical records librarian. His father worked as an electrical engineer.
When the boy was only two years old, his father died in a car crash.
How old is Michael Richards now?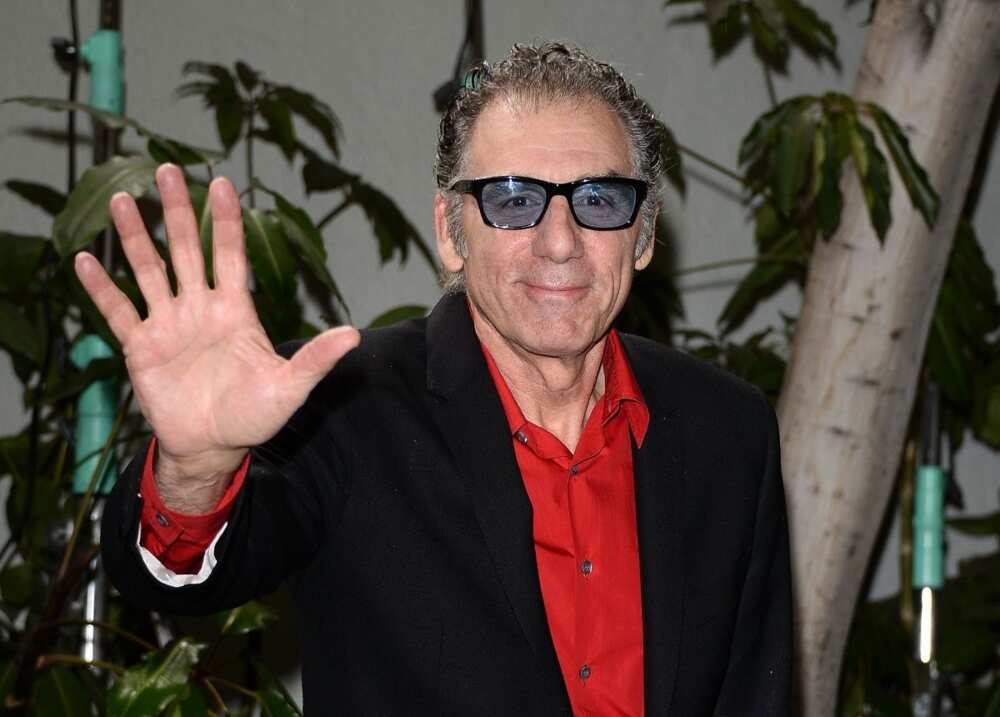 The actor was born on 24 July 1949. As of 2020, he is 71 years old.
How tall is Kramer from Seinfeld?
Michael Richards height is 191 centimetres, which is, 6 feet 3 inches.
Education
The actor acquired knowledge in several educational institutions:
Thousand Oaks High School
California Institute of the Arts
The Evergreen State College in Washington - He graduated from the institution with a Bachelor's degree in Drama.
Career
While in grade school and college, he got interested in acting.
In 1970, during the Vietnam War, he was drafted into the army and served for two years.
While in the army, he was appointed to write and direct the plays for the Army's V-Corp Training Roadshow. Upon graduation from the university in Washington, he got back to Los Angeles, where he was noticed by Budd Friedman.
In the day time, he was a school bus driver. In the evening, he worked in comedy clubs during the late 1970s and 1980s.
Later, he was noticed by Billy Crystal who invited him to perform on one of his comedy specials. In 1980, the actor became a cast member on ABC's Fridays.
In 1982, Michael Richards Young Doctors in Love was among the most popular comedy films. He played a lot of small roles on television throughout the 80s.
He also made guest appearances on Jay Leno's show.
In 1989, he starred in UHF alongside "Weird Al" Yankovic.
The same year, he joined the NBC series, Seinfeld, as Cosmo Kramer. By the mid-90s, the show had become one of the most popular sitcoms on TV. This role earned him three Emmy awards.
Later, he made appearances on the shows Monk and The Larry Sanders Show, and the movies Coneheads, Air Heads, So I Married an Axe Murderer, etc.
In 2000, Michael joined a new NBC series – The Michael Richards Show. Unfortunately, a few weeks later, it was canceled due to low ratings.
His career experienced more difficult times after Michael Richards racist rant. It occurred in 2006 at The Laugh Factory.
While doing his stand-up comedy routine, the actor was heckled by a group of African Americans. He lost his temper and dropped anti-Semitic remarks.
Michael Richards racist verbal attack was recorded by one of the visitors. It immediately became a viral sensation on the Internet, destroying the actor's career. After that, the actor almost dropped out of the industry.
In 2013, in an interview with Time, he explained his absence:
I took up photography, [did] a lot of reading, a lot of writing and I travelled a bit. Because I was so identified with the Seinfeld show I don't think anyone knew what to do with me. It was O.K. not to be offered so much other work. I didn't have the might for it anyway.
The same year, she joined the TV Land sitcom Kirstie that was canceled after one season.
After he made an appearance in Comedians in Cars Getting Coffee, the actor dropped off the radar again.
Michael Richards movies and TV shows
Which of the actor's films and TV shows is your favourite?
Movies
Problem Child
UHF
Young Doctors in Love
Bee Movie
Trial and Error
Unstrung Heroes
Airheads
So I Married An Axe Murderer
Coneheads
Transylvania 6-5000
TV series
Seinfeld
The Michael Richards Show
Comedians in Cars Getting Coffee
Kirstie
Faerie Tale Theatre
Fridays
Marblehead Manor
It's a Living
Miami Vice
Cheers
Curb Your Enthusiasm
Mad About You
What is Michael Richards net worth?
The actor has a net worth of $30 million.
Who is Michael Richards wife?
The actor has been married two times:
Cathleen Lyons (a former casting director) - They tied the knot in 1974. In 1975, the couple gave birth to a daughter Sophia. In 1992, Cathleen and Michael divorced.
Beth Skipp (an actress).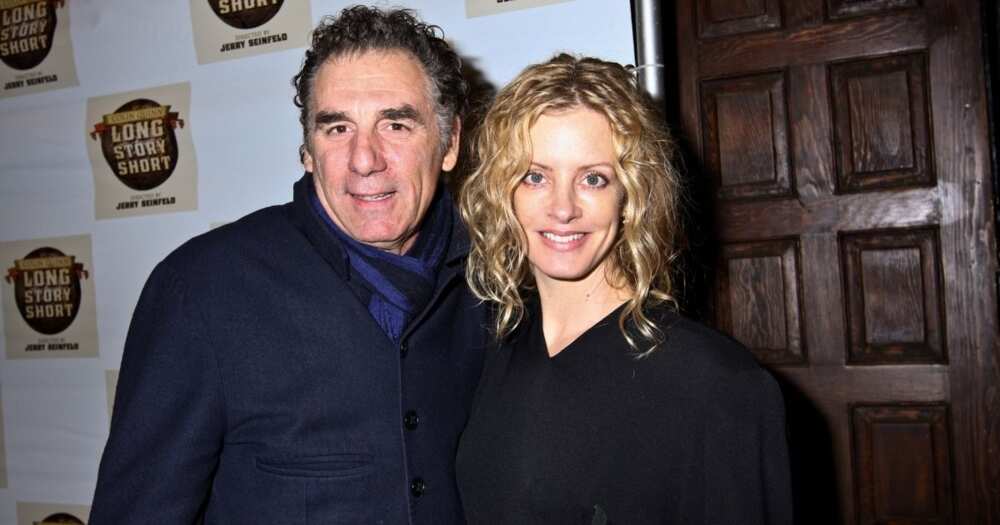 The actor started dating Beth in 2002. They got engaged in 2007. In 2013, they officially exchanged their wedding vows. Later, Michael Richards wife gave birth to their son, Antonio.
Is Michael Richards Jewish?
Howards Rubenstein, a crisis-management expert, tried to defend the actors' remarks about Jews by telling that the comic:
… is Jewish. He's not anti-Semitic at all. He was role-playing.
After the expert's words went viral, Jewish organizations responded that the actor had no relation to Judaism.
In his next interview to The Associated Press, Rubenstein said:
Technically, not having been born by blood as Jewish and not formally going into a conversion, it was purely his interpretation of having adopted Judaism as his religion. He told me, "I'm Jewish," when I asked him.
He also added:
He said there were two mentors who raised him and who had a big influence on his life, and they were Jewish. He said, "I agree with the concepts and the religious beliefs of Judaism and I've adopted Judaism as my religion." He really thinks of himself as Jewish.
Michael Richards is one of those veteran actors who find it hard to stay relevant within the harsh conditions of the modern movie industry, the competition in which is too high.
READ ALSO: Victor Webster bio: Age, height, net worth, wife, and children
Legit.ng recently reported about the life of Victor Webster. He is best known for playing the role of Nicholas Alamain in NBC's series Days of Our Lives.
He has also appeared in "Bringing in the House" (2003), "Sands of Oblivion" (2007), "Embrace of the Vampire" (2013), "The Scorpion King 3: Battle for Redemption" (2012), "A Good Man" (2014), "The Scorpion King 4: Quest for Power" (2015), and "Summer Villa" (2016). How much do you know about his personal life?
Source: Legit.ng