Justin Ervin bio: what is known about Ashley Graham's husband?
Justin Ervin is an American cinematographer, writer, and director. He is a respected expert in his field. Ervin is widely recognized as the husband of the plus-size supermodel Ashley Graham. What is known about their relationship?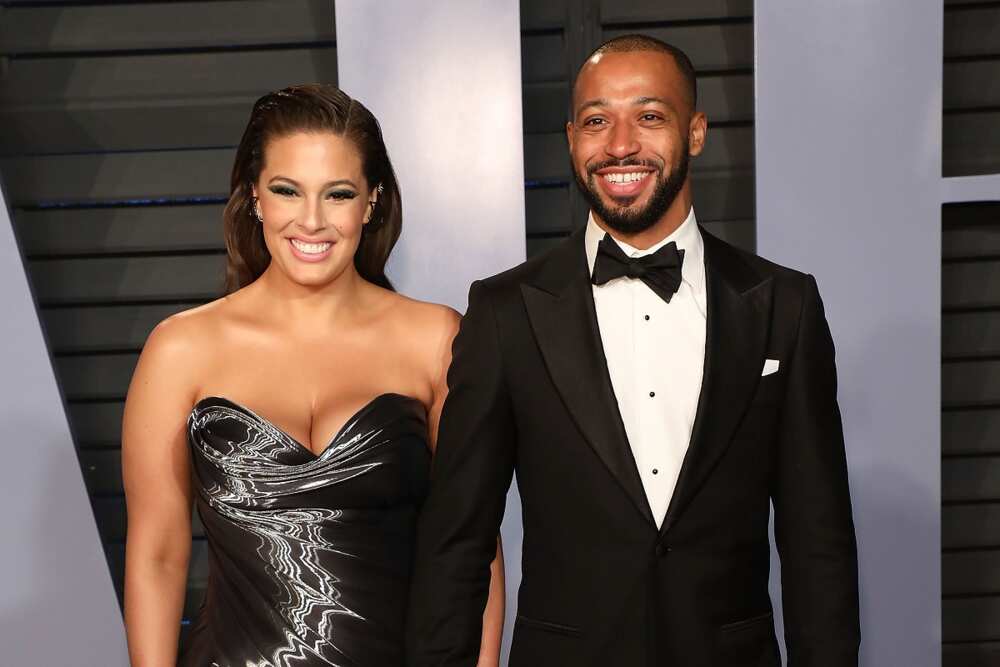 Ashley Graham has made a name for herself as a plus-size model. She has succeeded in both her career and her personal life and even recently celebrated her son's first birthday.
Who is Ashley Graham's husband and her baby's father?
Profile summary
Date of birth: 31 December 1988
Justin Ervin age: 32 years (as of 2021)
Place of birth: Atlanta, Georgia, the USA
Marital status: Married
Spouse: Ashley Graham
Children: 1
Profession: Cinematographer, director, producer, writer
Justin Ervin biography
The famous cinematographer and film director hails from Atlanta, Georgia, the USA. He was born to Louis and Katie Griffin Ervin. When it comes to siblings, he has a brother, Louis, and a sister, Kia.
How old is Justin Ervin?
Ashley Graham husband was born on 31 December 1988. As of 2021, he is 32 years old.
Education
Ervin graduated from undergraduate studies in the area of Time-based Media/Video production. Then, he went to the School of Visual Arts in New York.
He graduated from the institution with an MFA in Social Documentary Filmmaking in 2012. He also attended a Master Class in Cinematography at the prestigious American Society of Cinematographers in LA.
Career
Ashley Graham's husband is now a prolific filmmaker. His path to fame has been long but exciting.
His debut project was the documentary As In A Mirror. After that, he worked as a production assistant for Symbipsychotaxiplasm: Take 2 ½ (2005) and Derby in Black (2007).
From 2007 to 2008, he was an assistant for the series Paranormal State. A few years later, he began working as a filmmaker for the television series 12 Steps to Recovery (2011).
Soon afterwards, he became a producer and director for the documentary Elephant in the Room. His next project as a cinematographer was Tunnel of Love.
The movie Six Months Later (2014) allowed him to put into practice his directing and writing skills. Later, he worked as a filmmaker for the movie The Pain of Love and for one episode of the series UFC Ultimate Insider.
In 2016, he worked on two short movies – Peach Fuzz and Essence Black Girl Magic: A'Dorian Thomas.
What is Justin Ervin net worth?
According to Biographics World, his net worth is guesstimated at $1 million.
Ashley Graham Justin Ervin relationship
At the age of seventeen, Graham moved to New York and joined a church. That is where she met her future husband in 2009:
I didn't go there to find a boyfriend; I truly wasn't looking for anyone other than the person I wanted to be.
On Sunday, she volunteered in the church elevator, bringing people to the eighth floor and back. One day, two men came in, and one of them said:
If you don't talk to her, I will.
Then, one of them left, and the other stayed. It was Justin Ervin. He continued to go up and down with her in the lift. Ashley later admitted that she liked him:
He seemed to be looking into my soul when we talked.
After that meeting in the elevator, they went on a date. She was not interested in continuing their relationship at first.
It took Ervin nearly a month to convince Graham to give him a second chance. Within a year, they got engaged. They exchanged their wedding vows on 14 August 2010.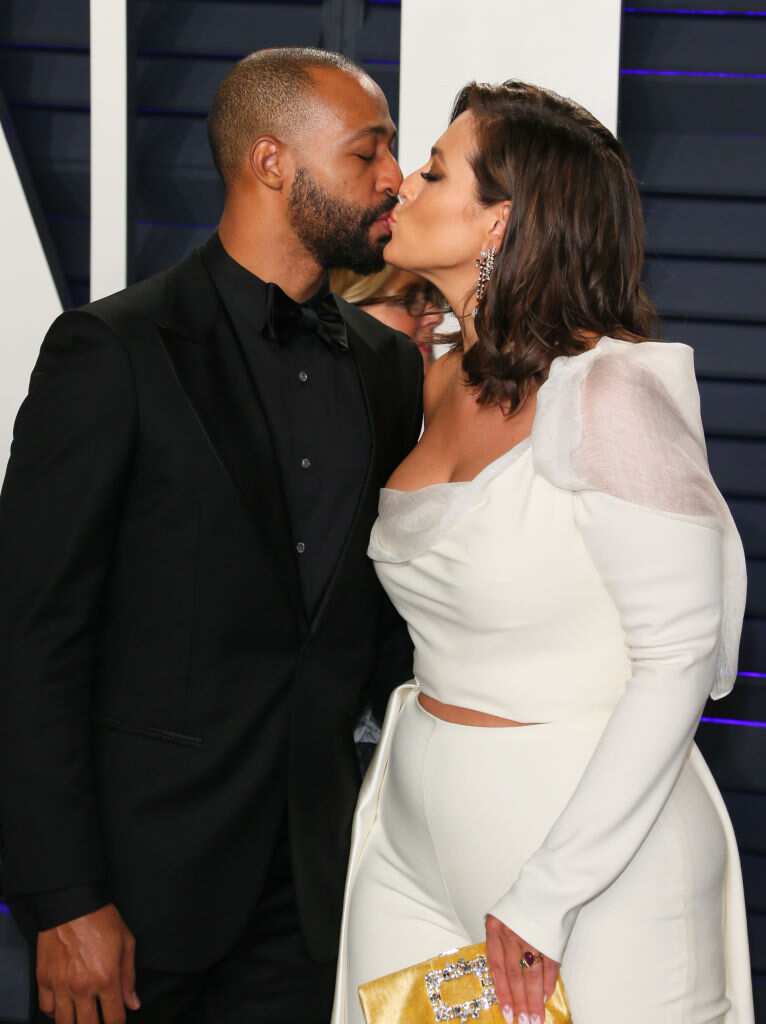 Justin Ervin and Ashley Graham child
Ashley announced her pregnancy news in August 2020 while congratulating Ervin on their anniversary:
Nine years ago today, I married the love of my life. It has been the best journey with my favorite person in the world! Today, we are feeling so blessed, grateful and excited to celebrate with our GROWING FAMILY! Happy anniversary, @mrjustinervin. Life is about to get even better.
Ashley Graham husband Justin Ervin also sent her congratulations through his Instagram:
The model kept the gender of their kid a secret. She revealed that they were waiting for a boy only when she appeared on The Ellen DeGeneres Show.
Ashley Graham and husband welcomed their first child on 18 January 2020. The model shared this news on her Instagram:
They called their son Isaac Menelik Giovanni Ervin. Ashley disclosed what their son's name meant when she appeared in the podcast Pretty Big Deal.
It turns out that "Isaac" was the name Ervin used while he was in middle school. "Menelik" (translated as "son of the wise") was chosen after their journey to Ethiopia. "Giovanni" is a nod to Graham and Ervin's grandparents.
Recently, Isaak celebrated his first birthday. His mom went on social media to congratulate him. She posted a video captioned with the words:
Happy first birthday Isaac! You have changed my life and my heart in ways I couldn't imagine. I can't believe I'm already writing this, because it feels like just yesterday that we met... Watching you grow and learn has been the greatest gift. I have so many memories from your first year, so I put together a video of 12 things I learned in 12 months … One year down and I can't wait to see where the rest takes us.
As of today, Justin Ervin spends much time with his family, enjoying every moment together. Considering that he is active on social networks, you can see many photos of his family and their leisure activities.
READ ALSO: Manwell Reyes biography: who is Anjelah Johnson's husband?
Legit.ng recently reported about the life of Manwell Reyes. He gained tremendous popularity as a lead singer for Group 1 Crew. After leaving the Crew, he began his solo career.
Where does he come from? Who is Manwell Reyes married to?
Source: Legit.ng