Neve Campbell biography: age, height, net worth, husband, kids
Neve Campbell is notable for her performance in TV series such as Catwalk and Netflix's House of Cards. Apart from acting, she is also an activist against discrimination towards people with epilepsy and related diseases.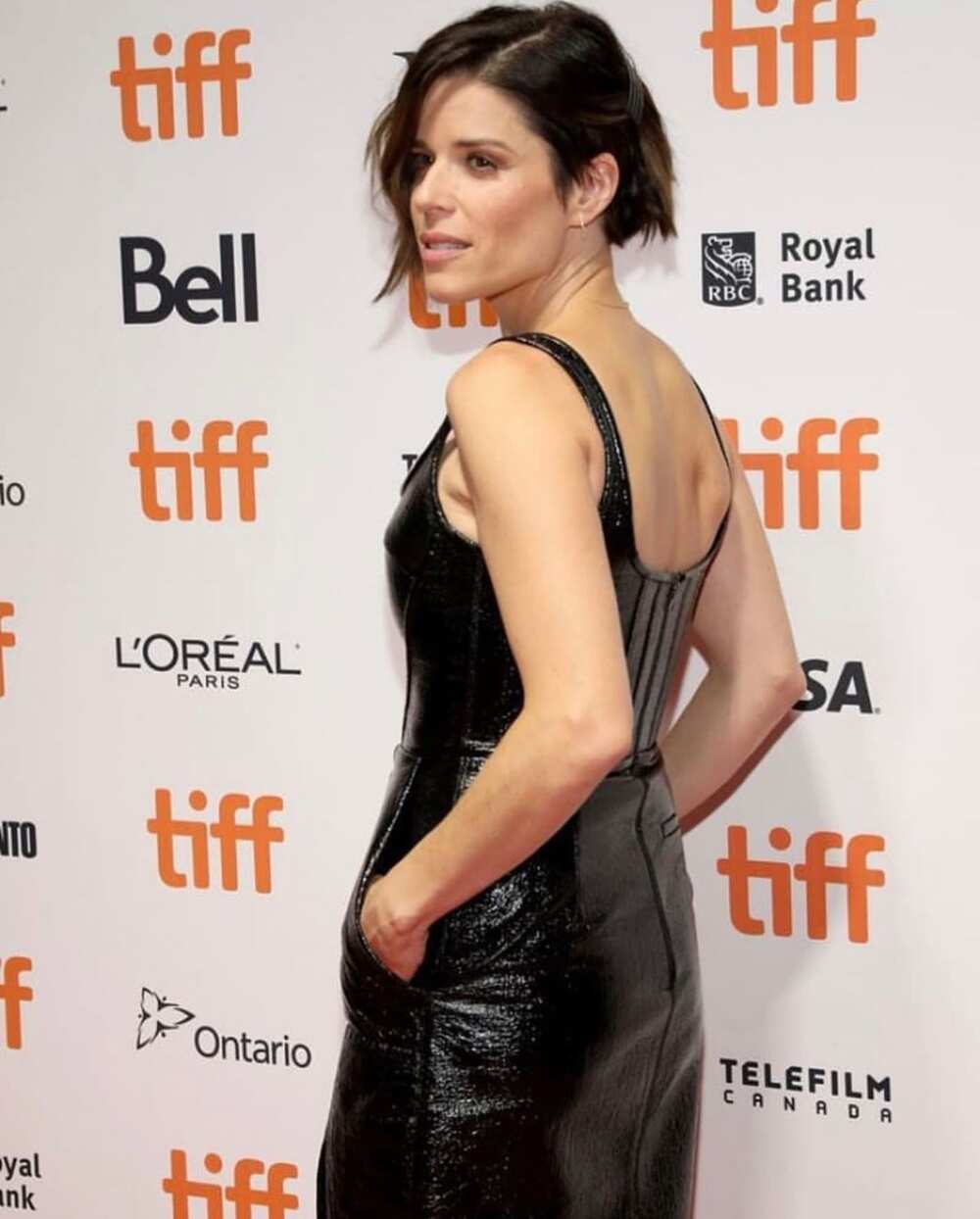 The Canadian actress started by learning ballet dance before she eventually became an actress after an injury when she was 14 years. Her role on the Fox television drama series Party of Five as Julia Salinger contributed to her fame.
Profile summary
Birth name: Neve Adrianne Campbell
Date of birth: 3rd of October, 1973
Age: 46 years old
Nationality: Canadian
Birthplace: Guelph, Ontario
Profession: Actress
Zodiac sign: Libra
Height: 5 feet and 6 inches
Siblings: Damian, Alex, and Christian
Parents: Gerry and Marnie Campbell
Boyfriend: John Joseph Feild
Children: Caspian and Raynor Feild
Background
Neve Campbell was born in Ontario, Canada. Her father was a migrant from Britain and also served as a high school drama teacher in Ontario while her mom is a yoga instructor and psychologist from Amsterdam. The mom was also an educator and HIV/AIDS counsellor.
So, what nationality is Neve Campbell? Regardless of her British and Dutch roots, Ms Campbell is a Canadian. She has a Sephardic Jewish surname. In Italian, Neve means snow, and in Hebrew and Arabic, it connotes oasis.
She grew up with her three male siblings: Damian, Alex, and Christian. One of her brothers, Damian, was diagnosed with Tourette's syndrome.
Because of Neve's effort in raising funds for him, most of her fans became curious and asked what happened to Neve Campbell. When the actress was two years, her parents divorced.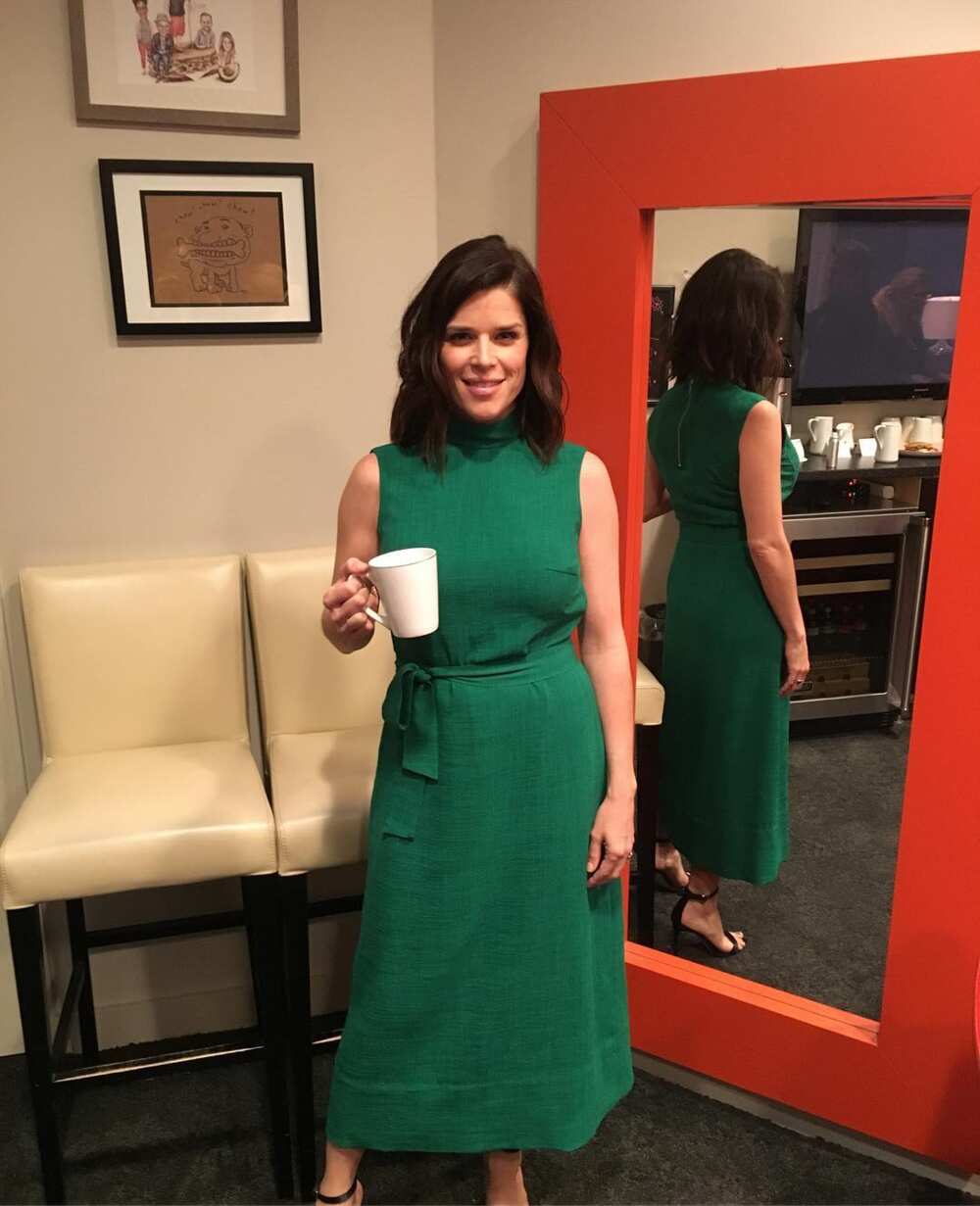 Neve's paternal and maternal grandparents were involved in movies and theatre plays. Her paternal grandparents were performers, while her maternal grandparents ran a theatre company in the Netherlands.
How old is Neve Campbell Scream?
Neve Campbell age is 46 years. The beautiful Canadian actress was born on the 3rd of October, 1973. By October 2020, she would be celebrating her 47th birth date.
Campbell's body measurements
Neve has a slim bodybuild. Apart from weighing 57 kilograms, the breast size of the Scream actress is 33 inches while her waist size is 25 inches. For her hips, she measures 35 inches.
How tall is Neve Campbell? Neve Campbell height is 5 feet and 6 inches. Additionally, she has dark brown hairs and light brown eyes.
Neve Campbell's career
At the age of six years, the top Canadian actress started dancing. This was after she went to see The Nutcracker with her father.
By the time she clocked nine, she landed a scholarship which granted her the opportunity of training at the National Ballet School of Canada. Neve trained in a variety of dances, including classical ballet, flamenco and jazz.
Ms Campbell was 15 years old when she decided to be an actress. Her dance-related injuries influenced the decision. Ever since her first appearance in a 1991 commercial, she remained consistent until she suddenly left Hollywood.
Why did Neve Campbell leave Hollywood?
According to the actress, she left because she needed a break from the famous lifestyle. In her words, she said:
I needed a minute. In my 20s, it all hit so fast and so big that it was a little overwhelming. Wonderful, obviously, and I'm very grateful for it, but it got to a level, also, where the kinds of things that I was being offered were not the things I wanted to do. I was constantly being offered horror films, because I was known for horror films, or bad romantic comedies.
Before her break, Neve Campbell and Denise Richards were famous for their erotic thriller Wild Things. The 1998 movie featured one of those rare Neve Campbell hot scenes.
The scene which caused a lot of stir and rumours on lesbianism was the Neve Campbell Denise Richards kiss in the pool. Nonetheless, both actresses have had marriages over the years, which invalidated the speculation.
Popular magazines like UK's EMPIRE and FHM recognised the attractive Canadian in their exclusive list. EMPIRE placed her at the third spot in their 1998 list featuring 100 sexiest movie stars. In FHM's 50 Sexiest Women, Neve was given the 35th spot.
Recently, Neve Campbell hinted her fans on her return as Sidney Prescott in Scream season 5. In an interview with a YouTuber on the 6th of May, 2020, Ms Campbell revealed that the production team approached her and there is a possible comeback after the COVID-19 pandemic.
Neve Campbell movies and TV shows
Since Campbell began her career in the entertainment industry, she has featured in several movies and television shows. Among others, the following is a list of movies and TV shows where her acting skills have been utilised.
Clouds (2020): She played the role of Laura Sobeich in the movie
Castle in the Ground (2019): in the film, Neve played the character, Rebecca
Hot Air (2018): She featured in this movie as Val.
Skyscraper (2018): She was given the role of Sarah Sawyer
House of Cards (2016-2017): She featured as Leann Harvey in the series
Manhattan (2015): Neve acted the role of Kitty Oppenheimer in the series
Welcome to Sweden (2015): She featured as Diane in the four episodes given to her.
Walter (2015): She played the character, Allie
Mad Men (2014): She played only one episode in the series as Lee Cabot
An Amish Murder (2013): She was given the role of Kate Burkholder
Grey's Anatomy (2012): She played the role of Dr. Lizzie Shepherd in two episodes
Titanic: Blood and Steel (2012): She was given the role of Joanna Yaegar
The Glass Man (2011): She featured as Julie Pyrite in the movie
The Simpsons (2009): She played the role of Cassandra (voice) in the animated series
Sea Wolf (2009): She featured as Maud Brewster
Philantropist (2009): Neve was Olivia Maidstone in the series
Burn Up (2008): She was given the role of Holly
Medium (2007): She featured as Debra/P.D. McCall
Partition (2007): She was Margaret Stilwell in the movie
Relative Strangers (2006): She featured in the movie as Ellen Minnola
Churchill: The Hollywood Years (2004): She acted the role of Princess Elizabeth
When Will I Be Loved (2004): She featured in the movie as Vera Barrie
Blind Horizon (2003): She was Chloe Richards in the film
The Company (2003): She featured as Loretta 'Ry' Ryan
Lost Junction (2003): She acted the role of Missy Lofton
Intimate Affairs (2001): She played the character, Alice
Party of Five (1994-2000): She was Julia Salinger in the TV Series
Panic (2000): She was given the role of Sarah Cassidy
Drowning Mona (2000): She played the role of Ellen in the movie
Three to Tango (1999): She acted the role of Amy Post
The Lion King 2: Simba's Pride (1998): She featured as Kiara in the popular animated movie
Too Smooth (1998): She was given the role of Renee Weber
Wild Things (1998): She was Suzie Toller in the movie
Scream (1996-2011): She was Sidney Prescott in the series
The Craft (1996): She featured in the movie as Bonnie
Tales of the Wild (1994): She was Nepeese in the TV show
Paint Cans (1994): She featured in the movie as Tristesse
The Forget-Me-Not Murders (1994): She was Jess Foy in the movie
Catwalk (1992-94): She was given the role of Daisy
The Dark (1993): She acted the role of Jesse Donovan
The Kids in the Hall (1992): Neve was Laura Capelli in the series
My Secret Identity (1991): She featured as a student in the single episode given to her
Awards and nominations
As an exceptional Hollywood star, Neve has won several awards and recognitions in the US and Canada. The following are the awards won and nominations that she received so far.
In 1996, she bagged the Family Film Awards for her role in The Canterville Ghost under Best Actress - TV category.
She won the Academy of Science Fiction, Fantasy & Horror Films (Saturn) award as Best Actress in 1997 and got another nomination in 1998.
After being nominated for Fangoria Chainsaw Awards in 1997, she won the award in 1998 as Best Actress.
Out of four nominations for the MTV Movie + TV Awards that she got from 1997 to 2000, she won the award once in 1998 under Best Female Performance category.
In 1998 and 2001, she received the Blockbuster Entertainment Awards under the categories of Favorite Actress - Horror and Favorite Actress - Horror (Internet Only).
She was nominated for Monte-Carlo TV Festival award in 2002 under the category of Outstanding Actress in a Drama Series for her role in Titanic: Blood and Steel.
Neve won the Prism Award under Performance in TV Movie or Miniseries category for her role in Last Call in 2003.
Other award nominations that she received include The Stinkers Bad Movie Awards (1998), Teen Choice Awards (1999), and Scream Awards (2011).
Who is Neve Campbell's husband?
Currently, she is not married, but she has a boyfriend whose name is John Joseph Feild. Feild is a British-American film, television and theatre actor. In 1999, he commenced his television career.
In The Ruby in the Smoke, he played as Fred Garland and also played the character of Henry Tilney in Northanger Abbey.
Field and Campbell met in 2012. So far, there are two Neve Campbell kids. The couple gave birth to Caspian Field while Raynor was adopted on the 29th of June, 2018.
Before their union, in 1995, Neve Campbell husband was Jeff Colt, but the duo separated after two years. Ten years later, she met John Light. They married in 2007 but divorced three years after.
Neve Campbell net worth
Being an industrious woman, a lot of debate has been created based on this question: how much is Neve Campbell worth? The versatile actress is currently devoted to her profession, which is believed to be her primary source of income. The estimated net worth of Neve Campbell now is $10 million.
The actress made some money through advertising companies as well. It was in her Coca-Cola commercial in 1991 that she had her first-ever TV appearance. Even though she did it to promote Bryan Adams tour, it must have generated some income.
Neve Campbell's success journey in the entertainment industry might have been easy due to her background. Nevertheless, her consistency can be attributed to her hard work and effort.
Source: Legit.ng