Marie Avgeropoulos bio: age, height, net worth, partner, career
The Canadian-Greek actress and model Marie Avgeropoulos is famous for her role as Octavia Blake on The 100. She made headlines when she was arrested on a charge of domestic violence after police officers responded to a report of a possible assault.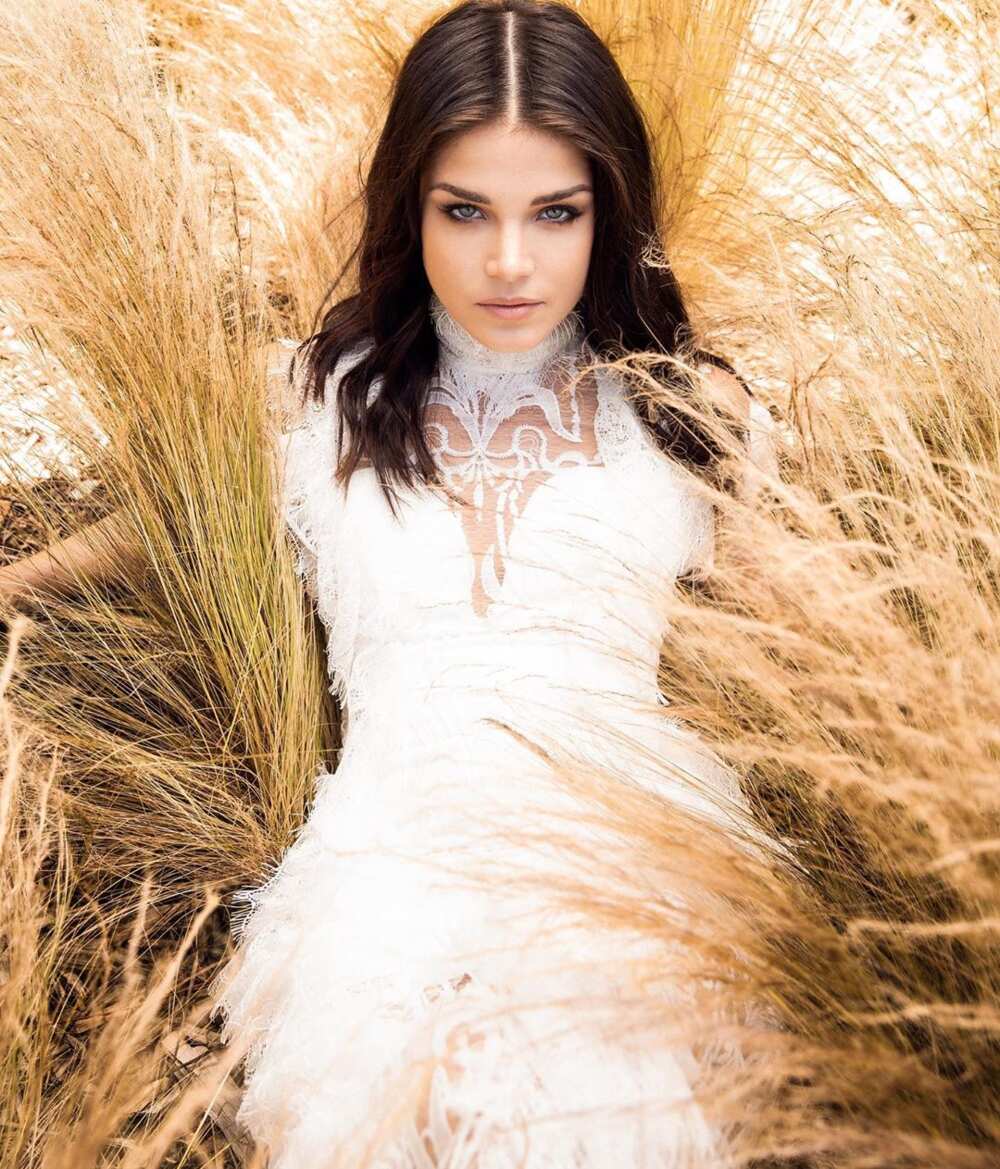 Avgeropoulos enjoyed fishing, hunting and camping when she was very young. Her knowledge of drumming helped her to get roles in various national commercials.
Profile summary
Full name: Marie Avgeropoulos
Date of birth: 17th of June, 1986
Age: 33 years old
Birthplace: Thunder Bay, Ontario, Canada
Ancestry: Greek
Height: 5 feet and 5 inches (1.65 m)
Weight: 55 kilograms
Profession: Actor and stunt performer
Nationality: Canada
Zodiac sign: Gemini
Sexual orientation: Straight
Parents: Augusta and Philip Avgeropoulos
Background
Avgeropoulos was born in Thunder Bay, Ontario, Canada, to Augusta and Philip. She is Canadian by nationality even though she has Greek ancestry.
Before relocating to Europe, Marie studied broadcast journalism for like two years in her hometown. A few months later, she returned and eventually settled in Vancouver. After then, she started her career in television and films.
How old is Marie Avgeropoulos?
Marie Avgeropoulos age is 33 years. She was born on the 17th of June, 1986.
Body measurements
The actress weighs 55 kilograms with her banana body shape. As for her bust-waist-hips sizes, she measures 35-25-33 inches. Then, Marie Avgeropoulos height is given at 5 feet and 5 inches, an equivalence of 165 centimetres.
Career information
At age 16, the young actress started playing the drums, and good enough, her excellent drumming skills have landed her acting roles in televisions shows and films. After a talent agent discovered her talent, she got the opportunity of appearing in several national commercials.
In the process, director Chris Columbus noticed her and considered her for a role in I Love You, Beth Cooper. The opportunity brought about her first appearance in a film.
Considering her excellent performance, she got positive reviews from critics and the public at the same time. She also got the privilege of starring in more films, television shows and magazines.
By 2010, Marie Avgeropoulos's acting career scaled new heights. She featured in the movie Hunt to Kill as Kim Rhodes, and it impacted on her fame. Then in 2013, she appeared in Cult, and because of her recurring role, fans began to see her from a different perspective.
When she featured in The 100, her role cemented her fame again. As one of the main characters in the television series, she starred as Octavia Blake.
In 2016, she was nominated for the Leo Awards under Best Supporting Performance by a Female in a Motion Picture category based on her role in Numb.
Marie Avgeropoulos movies and TV shows
The star's acting career has granted her the opportunity of featuring in several television shows and movies. Since she began acting, some of Marie Avgeropoulos movies and TV shows include the following:
The 100 (2004-2010) as Octavia Blake
Wonder Woman: Bloodlines (2019) as Silver Swan and the voice of Vanessa Kapatelis
Dead Rising: Endgame (2016) as Sandra Lowe
A Remarkable Life (2016) as Chelsea
Tracers (2015) as Nikki
Cult (2013) as Kirstie Nelson
90210 (2013) as Cassie McCoy
The Inbetweeners (2012) as Samantha
Fugitive at 17 (2012) as Holly Hamilton
Walking the Halls (2012) as Amber
50/50 (2011) as Allison
Hiccups (2011) as Terry
Eureka (2011) as Bonnie
Human Target (2010) as Jamie Hartloff
Smoke Screen (2010) as Suzi
Hunt to Kill (2010) as Kim Rhodes
Fringe (2010) as Waitress and Leah
Percy Jackson & the Olympians: The Lightning Thief (2010) as Aphrodite Girl
The Troop (2010) as Sarah
Sorority Wars (2009) as Missy
I Love You, Beth Cooper (2009) as Valli Wooley
The Guard (2009) as Jeanette
Harper's Island (2009) as Stacy
Supernatural (2009) as Taylor
What happened Marie Avgeropoulos?
Towards the end of 2018, Avgeropoulos involved in a violent domestic incidence with her boyfriend, Quincy Paglaro. The incidence happened when she engaged in an argument with him in a car on the Ventura Freeway on the 8th of August that year.
Marie Avgeropoulos boyfriend reportedly called the police, and after noticing marks on his body, they got Marie Avgeropoulos arrested. She was accused of striking him multiple times in the neck, head and arm, which resulted in bruises.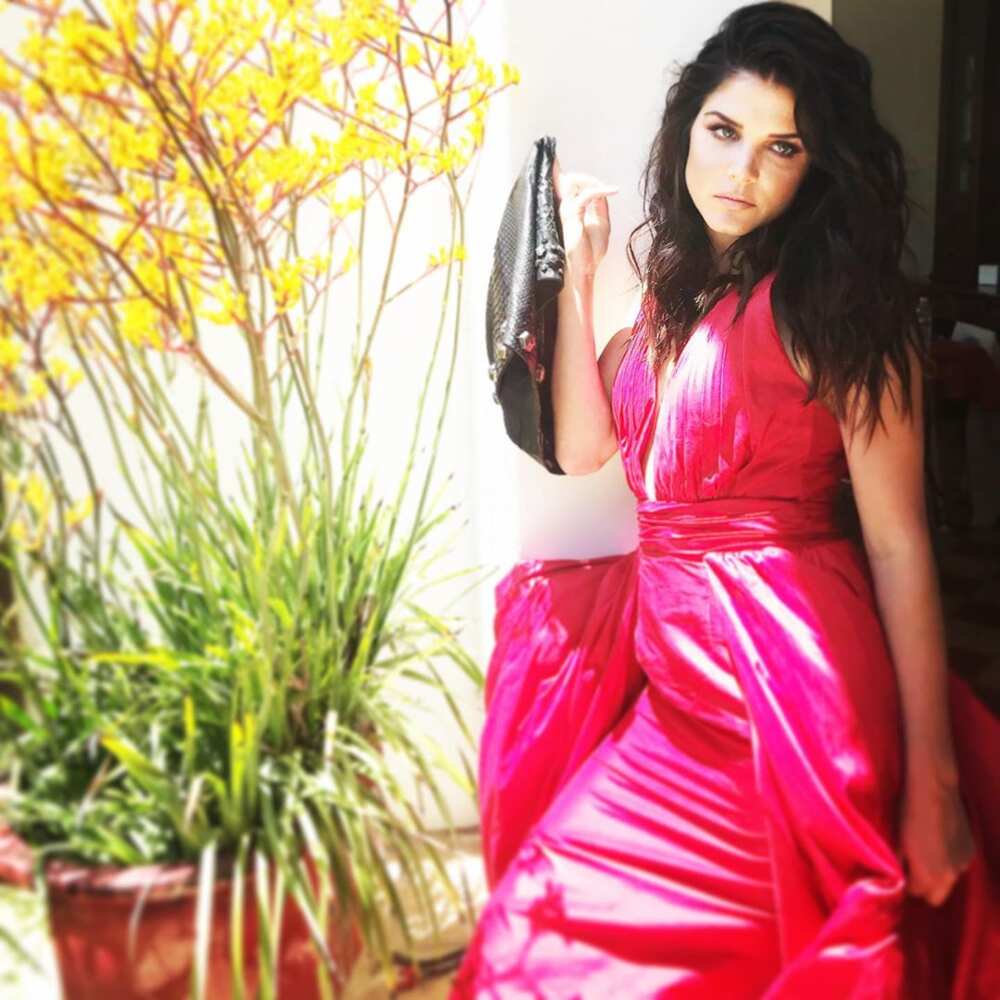 Then, according to the Los Angeles County District Attorney's Office, the young actress was on new medicine mixed with wine when they had dinner that evening. Unfortunately, it reacted severely on her.
After seeing all that happened and a possible feeling of guilt based on Marie Avgeropoulos arrest, her boyfriend desired that the charges would be dropped on a claim that she did not pose a threat.
Who is Marie Avgeropoulos husband?
Currently, the actress is single. But then, from Marie Avgeropoulos dating history, she has had a relationship with some men in the past.
Between 2013 and 2015, she dated Twilight hunk Taylor Lautner after they met on the set of the film Tracers. Unfortunately, they parted ways in January 2015 amicably.
There was a rumour at some point that she had started dating Shawn Roberts. Shawn is a Canadian actor who gained prominence for his roles in zombie films, including the Resident Evil franchise, Diary of the Dead and Land of the Dead.
How much is Marie Avgeropoulos worth?
Currently, Marie Avgeropoulos net worth is estimated at 500,000 dollars. She has earned this considerable amount from her features in films and television shows as well as in commercials.
Social media accounts
The Canadian-Greek actress enjoys a massive following on her social media pages. For instance, she has more than 371,000 followers on her official Twitter page and over 2.1 million followers on her Instagram account.
The young and vibrant Marie Avgeropoulos has enjoyed a successful career since she made her way into the entertainment industry.
Source: Legit.ng