Jamie Clayton bio: age, partner, relationship rumors, career
Most people know Jamie Clayton as Kyla from the third season of the hit HBO series known as Hung, in which she starred alongside Thomas Jane. She was also one of the leading characters in the Emmy winning digital series known as Dirty Work.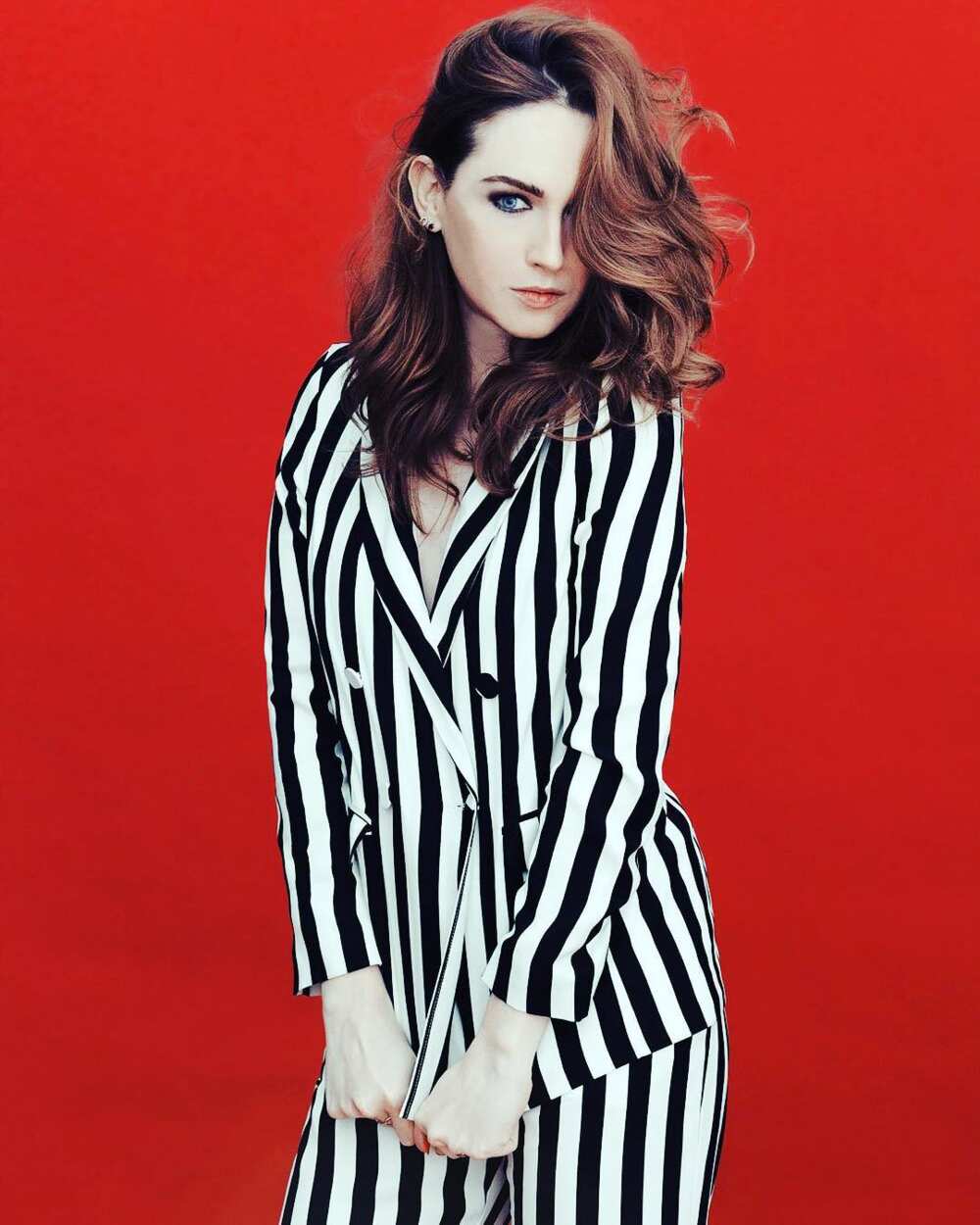 Jamie Clayton did not start acting until she was in her thirties. She is a talented actress who would rather be judged for her work, not for what she has been through or her past experiences.
Profile summary
Name: Jamie Clayton
Age: 42 years
Date of birth: 15th of January 1978
Place of birth: San Diego, California, USA
Nationality: American
Zodiac sign: Capricorn
Height: 5 feet 10 inches (1.78 meters/ 178 centimeters)
Weight: 59.8 kilograms (132 pounds)
Measurements: 32-24-32 inches
Hair: Blonde
Eyes: Blue
Parents: Howard and Shelley Clayton
Sister: Toni
Occupation: Actress and model
The early life of Jamie Clayton
The actress was born on the 15th of January 1978 in San Diego, California, USA. Presently, she is 42 years old. Her nationality is American and Capricorn is her Zodiac sign.
Jamie Clayton young years were spent in San Diego with her parents, Howard and Shelley, and a sister named Toni. Her father worked as a defence attorney while her mother worked as an event planner.
Is Jamie Clayton transgender? Yes, she is. She underwent gender reassignment from male to female many years ago.
She is an advocate and supporter of the LGTBQ+ community and she inspires people to be proud of themselves.
Height and measurements
The actress is 5 feet 10 inches (1.78 meters/ 178 centimeters) tall and she weighs about 59.8 kilograms (132 pounds.)
From the Jamie Clayton hot pictures that are available on various online platforms, it is indisputable that the actress has a gorgeous body that many women admire.
Her body measurements are 32-24-32 inches for her bust, waist, and hips, respectively. Her hair is blonde, and her eyes are blue.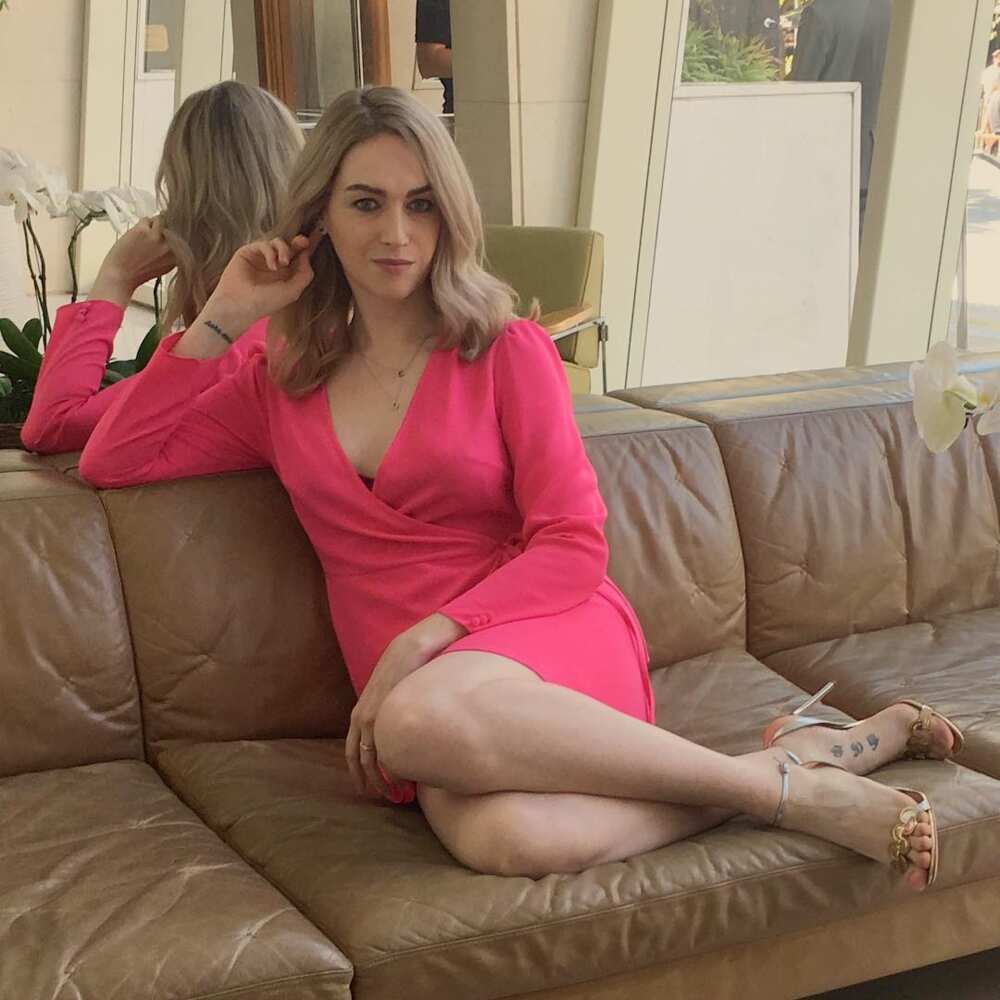 Career
The actress first joined the acting industry when she was in her thirties. Where was Jamie Clayton before becoming an actress? She worked as a makeup artist.
At the age of nineteen, she moved to New York City to pursue her career as a makeup artist. In 2010, she secured a job as the co-host of VH1's first make up show which was known as TRANSform Me.
She earned significant media attention for her status as a transgender woman. After getting noticed on TRANSform Me, she got an opportunity to appear on different television shows and a few films.
Her big-screen debut was in Nicolas Winding Refn's, The Neon Demon.
Television shows
Some of the television shows she has starred in are:
Transform Me (2010): She appeared in eight episodes. In this show, Jamie Clayton trans did makeovers for girls. Her co-hosts were also transgender people.
Hung (2011): She portrayed the character of Kyla in two episodes of the series' third season.
Dirty Work (2012): She acted as Michelle in three episodes.
Are We There Yet? (2012): She portrayed the character of Carla Favers in one episode. The series was based on the 2005 film of the same title.
Hustling (2013): She featured in the episode titled Sugar as Nadya. The series portrayed the life of a man who worked in the adult film industry and enjoyed a lavish lifestyle, and what followed when he grew old.
Motive (2016): She was Avery Bowman in one episode.
BoJack Horseman (2016): She featured in this TV show as Lady in Stall /Mom Donkey.
Same Same (2016): She acted as Niamh. The show is about queer relationships.
Sense8 (2015-2018): She was Nomi Marks in 24 episodes. This role was special because Jamie Clayton transgender life was in line with the character of Nomi, a transgender person who was at odds with strange and supernatural occurrences.
Designated Survivor (2019): She was Sasha Booker in six episodes.
The L Word: Generation Q (2019-2020): She portrayed the character of Tess Van De Berg.
Roswell, New Mexico (2020): She acted as Charlie Cameron.
Movies
The Neon Demon (2016): She portrayed the character of a casting director in the film, which was about a teenager on her journey to become a supermodel.
The Snowman (2017): She featured in the film as Edda. The movie was based on a novel by Jo Nesbo that has the same title. The plot of the film narrated the tale of a man and his illegitimate son.
Chain of Death (2019): She acted as Dr. Ryan. The film was about a man who was required to kill a person to join an assisted-suicide company.
Video game
Mass Effect: Andromeda (2017): She was the voice of Jien Garson.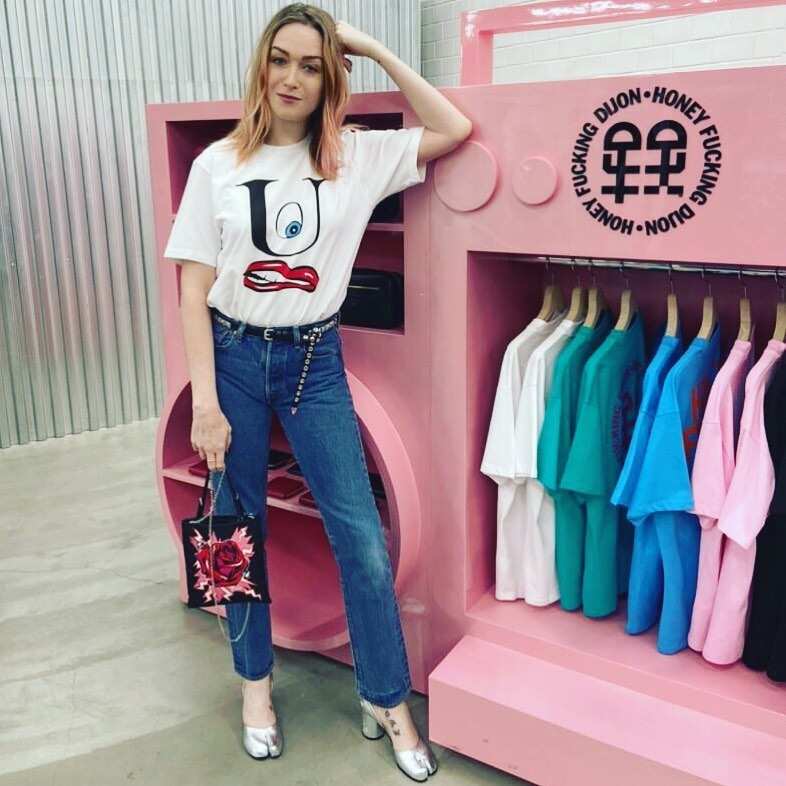 Net worth
The actress's net worth is estimated at $1 million.
Jamie Clayton and Keanu Reeves
Not much about Jamie Clayton dating life is in the public domain as she is a rather private person. However, it is known that Keanu Reeves and Jamie Clayton were in a relationship a few years ago.
The duo started dating in 2015 after they met on the set of the film known as The Neon Demon. Details of the Keanu Reeves Jamie Clayton relationship were scarce, but there were a lot of speculations circulating in the media.
Although people talked a lot about the Jamie Clayton Keanu Reeves relationship online, neither of the two confirmed it to the public.
Who is Jamie Clayton husband? She is not married to anyone yet and is attracted to both men and women. The current Jamie Clayton partner is not known.
Jamie Clayton Instagram and Twitter accounts
The actress has an Instagram account with at least 498k followers. Jamie Clayton Twitter account has at least 172.1k followers.
Other facts about the actress
The actress has never felt the need to hide her real identity. She has never been ashamed of her real self and is proud to be part of the LGBTQ+ community.
She has never learned how to drive.
Besides acting, she is also a model but is currently working on perfecting her acting skills.
Jamie Clayton is one of the famous actresses today. She started acting in her thirties, and she inspires people to pursue their dreams and goals.
Source: Legit.ng