I miss my ex: how to deal with the feeling of longing after a breakup
It is no doubt that a breakup can be downright brutal. It often results in intense heartache and the feeling of emptiness. The world suddenly loses color, and everything begins to look dull and gloomy. It is easy to feel like the post-breakup hole in your life can only be filled by your ex. What do you do when you get overwhelmed by these 'I miss my ex' feelings?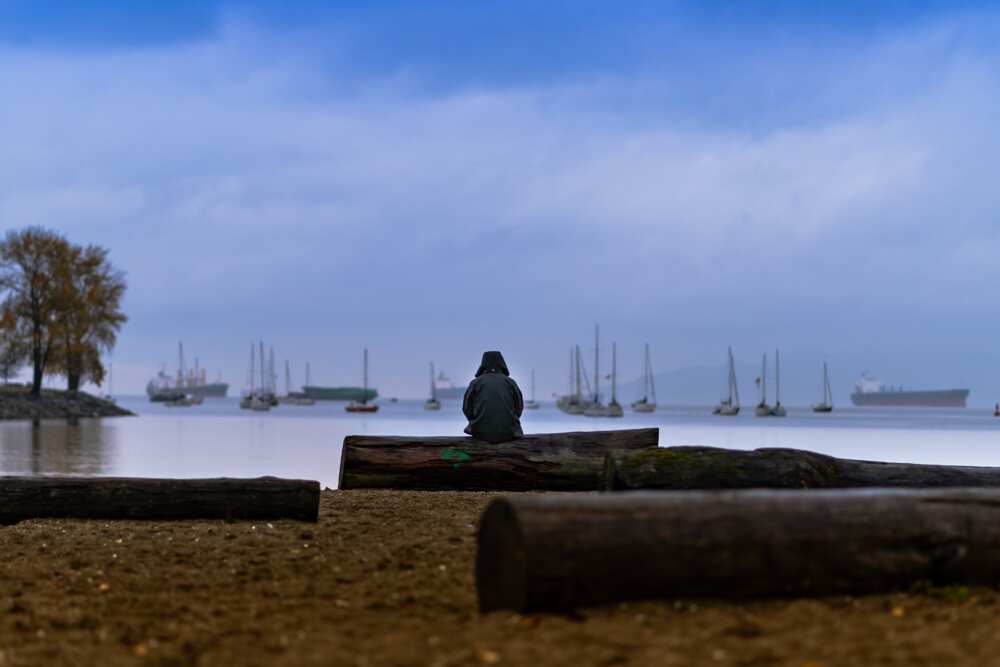 A breakup often feels like the death of what could have been. It signifies the end of future dreams, plans, and at times, a long period of dating. There are several things you can try to help you get past the 'I miss my ex' feelings that come flooding after breaking up.
How to stop missing someone
Here is a fascinating guide outlining what to do when you miss your ex.
1. Learn to forget
Everything that reminds you of your ex will probably make you miss them after the breakup. To prevent this from happening, get rid of everything that your ex ever gave you. Look around your house and throw away the items that will remind you of your ex.
You should also delete all photos of your ex. After all, the relationship is over, and there is no need to hang on to memories that will only cause you additional heartache. When you can no longer scroll through photos of you and your ex, the healing gets easier.
Do not forget to leave the house and have a good time outside. Locking yourself inside will not help you forget your ex since your mind has very little to distract it.
2. Have zero contact for a predetermined period
It is said that absence makes the heart grow fonder. Getting over a breakup can be extremely difficult, especially in the first few days. You will probably find yourself missing your ex constantly.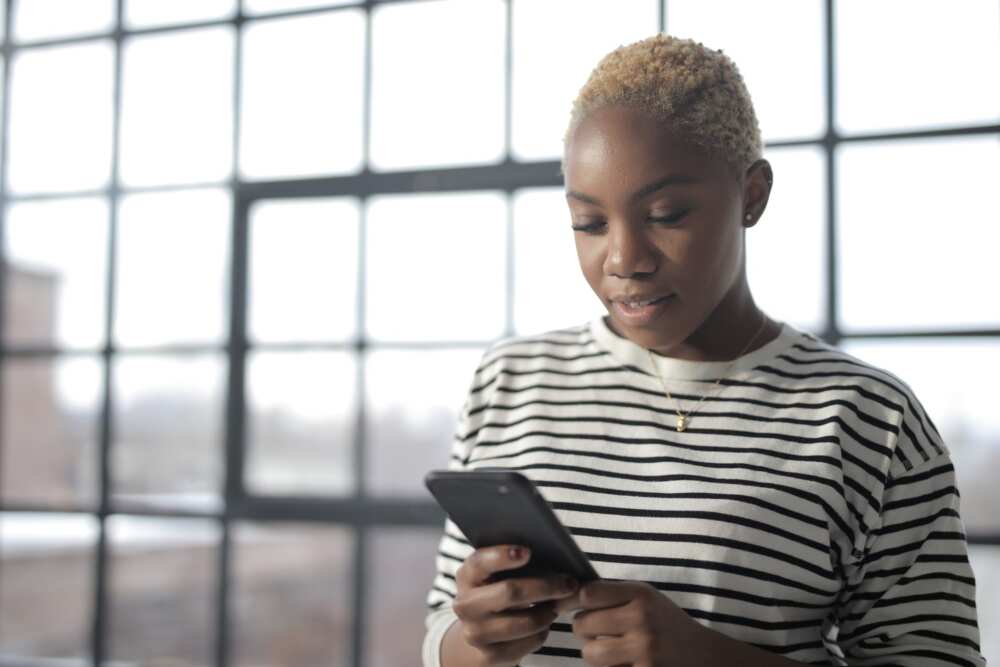 If this happens, make sure that you cut off all contact from them for a period that will allow you to heal and reason. Whether your end goal is moving on or getting your ex back, it is crucial to follow the no-contact rule for several weeks.
Avoiding contact with your ex is beneficial for two reasons: one, it lets your ex miss you (if they will), and two, it allows you to gain perspective, clear your mind, and get to a healthy place.
3. Do away with the negative self-talk
After breaking up with a person, it is very easy to get caught in a web of negative thoughts about yourself. This may cause you to miss your ex since you will constantly be blaming yourself for not having been good enough for the relationship.
You might feel like your ex is the only person who can cure your heartache. However, it is crucial to stop all the negative self-talk and take control of the situation.
Your ex is no longer part of your life, and you have full control of your emotions. Healing begins with you.
4. Write down your emotions
One of the reasons why you could miss your ex has something to do with unresolved issues during the relationship. It is easy to feel stuck with words, ideas, or conversations that the two of you never got around to having.
If this happens, get a journal and write down every single feeling as it arises. Write everything about these feelings the moment they arise. This will help you release the bottled-up feelings into a safe place.
Dealing with such unresolved issues can be potentially emotional, so feel free to cry. Keep in mind that the bad days will soon be over, and the sadness is only temporary.
5. Determine your deepest needs
"I miss my ex so much it hurts." This is arguably one of the most common sentiments among people who have broken up. Is it your ex you are really missing, though? It is important to self-reflect and figure out what your heart is really missing.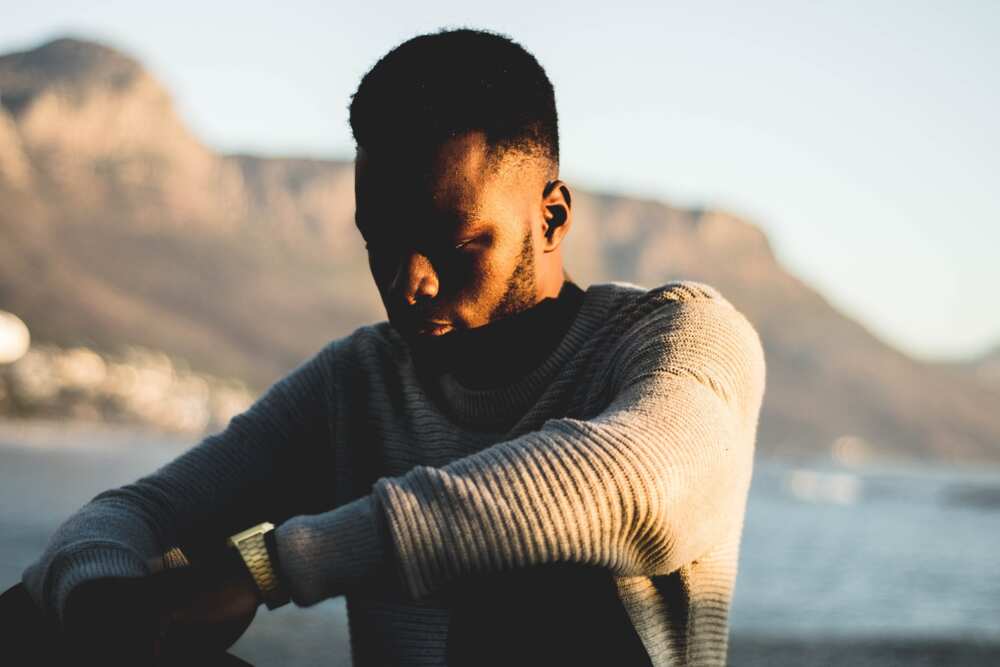 Have you ever heard someone say 'I miss my ex girlfriend so much even if she used to hurt me?' Often, someone misses their ex despite having just ended a toxic relationship with them. Upon introspection, you may find that your state of mind is to blame for wrongly missing your ex.
For example, if you never felt good enough or valuable in the relationship, you might think that getting back with an ex will help elevate your self-worth. This means that you are not really missing your ex, you are just missing what they represented.
Most times, what you want most has more to do with you than with your ex.
6. Focus on yourself
You might be feeling responsible for everything that did not work out in the relationship. It is important to let go of this self-blame and, instead, accept that that relationship just came to an end.
Focus on yourself by revisiting your interests, goals, hobbies, and plans. Identify everything that matters to you and make it a priority. Additionally, ensure that you engage in several acts of self-care each day.
These might include reading books, taking bubble baths, walks, and working out. When you miss your ex because of feelings of guilt and self-blame, deal with it by being super kind to yourself.
7. Write letters to your ex
No, you should not send the letters, you only have to write them. After a breakup, it easy to miss your ex because of everything you feel you should have told them differently. Some people often have so many things in their minds that they never told their ex.
These bottled up things that should have been said can haunt you for a very long time. It is essential to release them, and one of the best ways to do so is through writing letters addressed to your ex.
You might think that having a one-on-one conversation will give you the closure that you desperately seek. However, this will leave you just as unresolved as you would have been without the conversation.
Writing letters allows you to release your feelings in a healthy environment. The letters also help you get a clearer perspective of how you are feeling. You could be pleasantly surprised by some of the thoughts you pen down.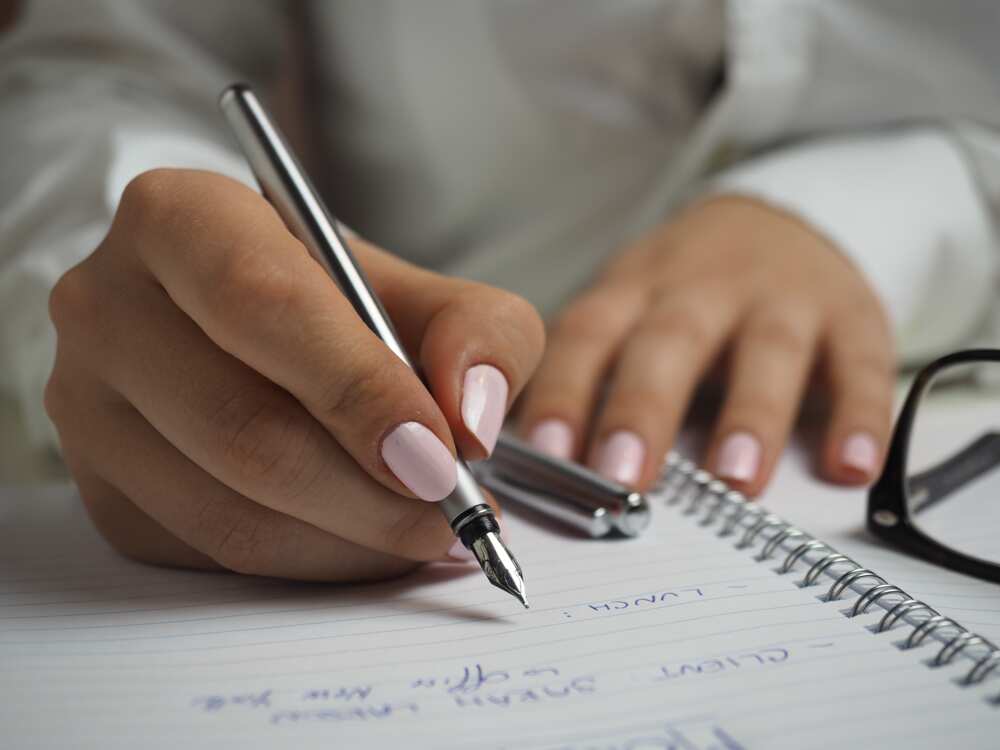 8. Look at things objectively
When you miss your ex, remember that it might be entirely based on emotions. It is important to take a step back and look at everything objectively and not only from an emotional perspective.
Focus on the real lessons you learned from the relationship. What did you learn about yourself? What do you now know about love, friendship, and relationships that you never knew before?
Answering these questions will help you get a clearer picture of the breakup and possibly help you deal with missing an ex. Additionally, doing this allows you to get into the next relationship as a vastly better person than you were in the last one.
9. Remember the things that made you leave
Why do I randomly miss my ex? After a breakup, your brain can easily 'trick' you into remembering all the good things that happened in the relationship. This causes a longing for your ex since you associate all the good times with their presence.
It is quite easy to forget the reasons that made you break up with your ex. Since the relationship ended, it is obvious that there was something about the relationship that was not working. Whenever you find yourself missing your ex, remember the reasons that made you leave.
You have probably broken down every aspect of the relationship and analyzed it fully. Instead of getting stuck idealizing the good moments, focus on what was missing from the relationship, and contrast it with the relationship you would want to have.
10. Find something to keep you occupied
It is often said that an idle mind is the devil's workshop. The more idle time you have after a breakup, the more likely it is that you will miss your ex. It is important to find activities that can fill the space your ex once occupied.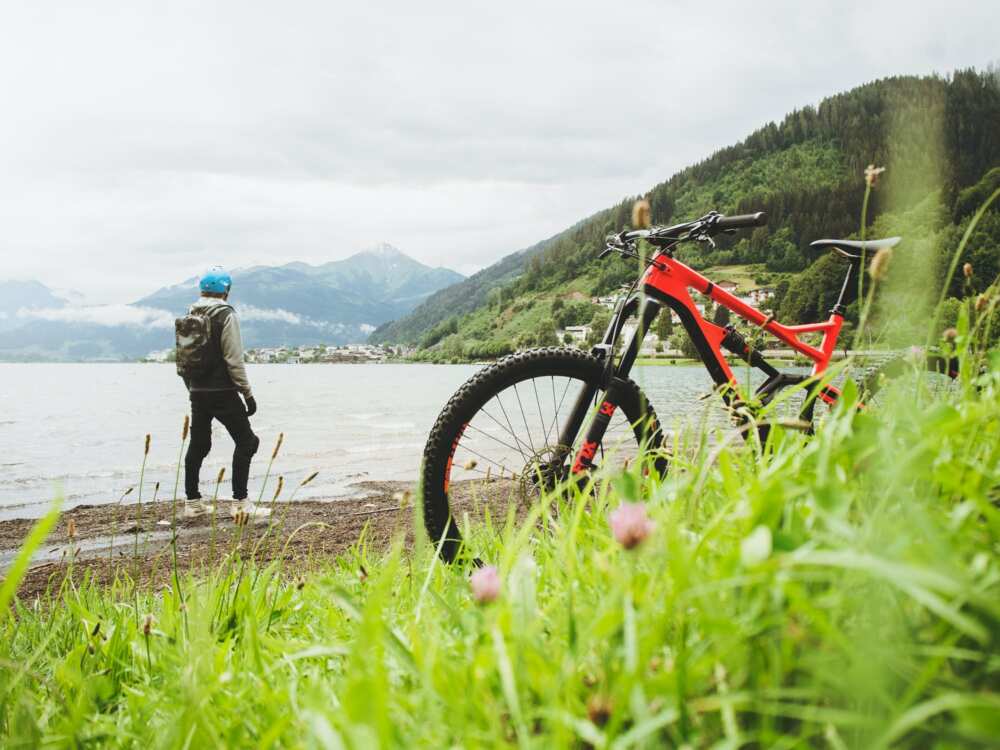 Keep in mind that activities such as the endless scrolling of social media pages do not count as being busy. Look for activities that make you happy. Join an exercise class, book club, hiking group, swimming class, or anything that will keep you busy.
With time, you will realize that you miss your ex less and less each day.
11. Let time deal with the 'I miss my ex' feelings
After breaking up with someone, it is easy to feel like you are going to be miserable forever. Such negative thoughts can easily distort your sense of reality. Keep in mind that the heartache does not last forever and trust time to work its healing wonder on you.
Should you tell an ex you miss them? That depends on the time that has passed since the breakup. It is important to allow yourself to heal and get a clear perspective of things before initiating any form of contact with your ex.
There was a significant reason or reasons behind the breakup, and you cannot go back to your ex simply because you miss them. Allow things to settle. Keep in mind that while time does heal, it is not a passive process. You will need to be actively involved in moving forward and letting go.
12. Find a therapist
"Why do I miss my ex?" This is undoubtedly one of the most pertinent questions among people who have been in breakups. Some of the answers can only be given by a skilled professional. There is only so much we can do on our own.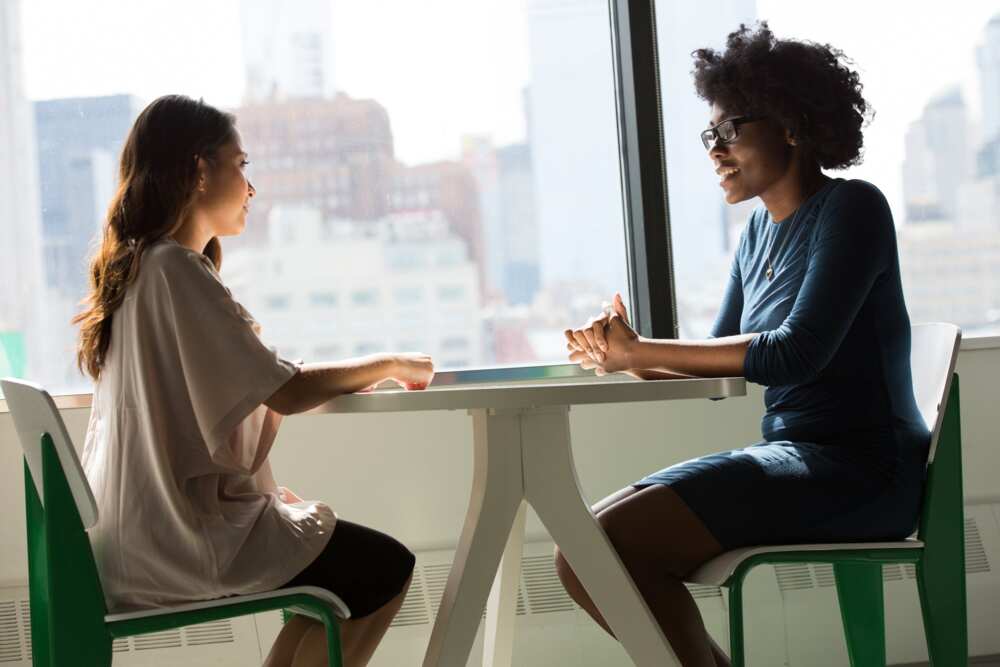 Some wounds run very deep and require a skilled therapist to dig in there and clean out the toxicity buried deep. There is no shame in seeking professional help. Most people can attest that seeing an amazing therapist made a dramatic impact on their post-breakup life.
Not all therapists are created equal. Don't use the fact that you had a bad experience in the past as a deterrent. Do your research and find someone great who connects with you.
13. Hide all the mementos you cannot throw away
Remember the framed photo of you and your ex on a beach, looking all happy and deeply in love? Such mementos only serve as painful reminders of the failed relationship. However, while some people might find it easy to throw away such items, others might not.
If you have such items from the relationship, it is wise to store them in a hidden place. Find a place that is not easily accessible and store these items there. Such mementos might include pictures, gifts, souvenirs, and love notes.
14. Prioritize friendships
While it may feel like this pain is yours alone, and no one else can understand how much it hurts, this is not the case. Your friends most likely understand, and some have undoubtedly been through the same thing.
When we lose someone significant, there is a big gaping hole that they used to fill. This is where a lot of the feelings of missing and longing come from. But an ex is not the only one who can plug it up. You need people who care about you. Friends can easily help you fill this gap.
15. Avoid talking about your ex
While this may seem obvious while trying not to miss your ex, it is easier said than done. You can find a friend or friends to confide in regarding the breakup, but once this is done, make it a habit to never bring up your ex in any conversations.
The more you talk about an ex-lover, the more you miss them. Try to resist the urge to talk about your ex's shortcomings, current problems, or plans.
16. Get those endorphins pumping
Working out helps solve many problems, such as anxiety, low energy, insomnia, and heartbreaks. Working out will help you feel better and look better, so there is no downside here. There is something empowering about challenging yourself in new ways.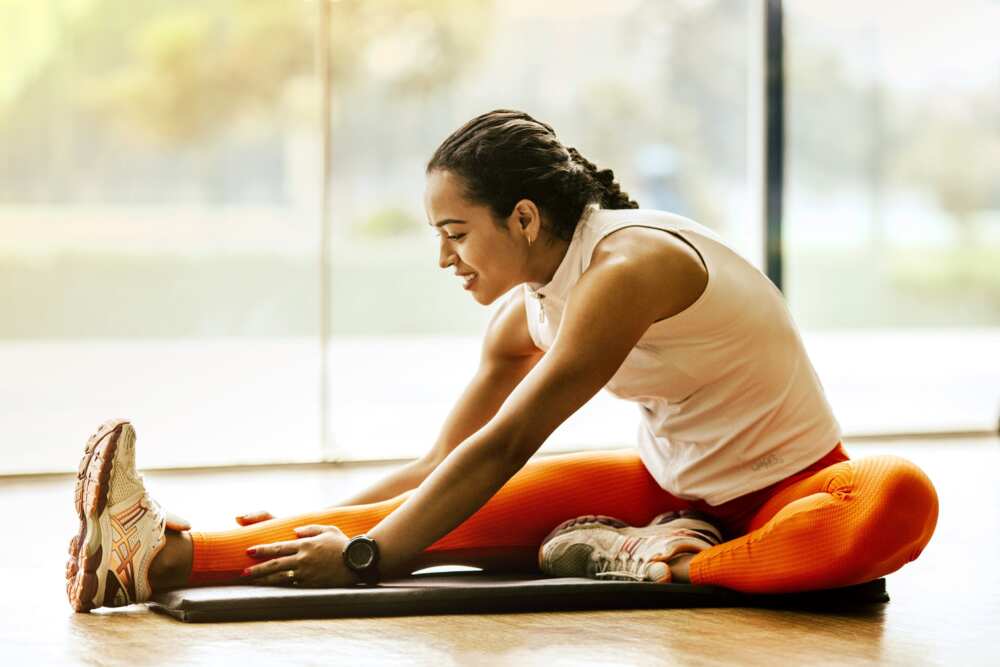 Not everyone enjoys going to the gym, but that's not the only way to work up a sweat. There are tons of fun classes you could try, and one of them is bound to be your cup of tea. Options include Zumba, Pilates, spinning, barre, SLT, salsa, and so on.
Find something you love and do it a lot. It will go a long way towards missing your ex less.
17. Travel as much as you can
There is something incredibly therapeutic about getting away, being somewhere exotic, a place with a different energy. Somewhere with a zero chance of running into your ex.
Getting out of town can be invigorating and help you get back to a good place. You'll recharge and gain new perspectives, and there's no downside! Going somewhere far for a while is ideal, but that's not always realistic.
If you have financial or time constraints, a quick weekend getaway with some friends will get the job done.
18. Change your phone number
Whether you are trying to forget your ex-boyfriend or ex-girlfriend, the first step you need to take is cutting them off completely. Many people prefer blocking their exes, but exes always find a way around a blocked number since they memorized it off the head.
Therefore, it is always a good idea to just change the number and start all over again. You may only share the number with the few people whom you trust. Do not forget to instruct them not to share the number with anyone unless they obtain permission from you.
If they are close friends and family, then they'll understand you are trying your very best to heal.
19. Avoid social media for a while
Another reason why most people find it hard to move on from an ex-boyfriend or ex-girlfriend is that they keep sharing details of their heartbreak on social media. You have probably seen social media updates like 'I miss my ex boyfriend so much.'
Always remember that most people in these virtual platforms do not care. They are just looking for some hot gossip to share and cannot help you in real life. That said, if you ever feel like talking to someone after a breakup, then you can talk to the few real friends you have in real life.
In short, only talk to people who have our best interests at heart. Forget about all the friends you made on Facebook or Instagram because they may only aggravate the situation.
20. Get back together
It is possible to get back together, and that is definitely a possible cure for missing an ex. However, this has to be done for the right reasons.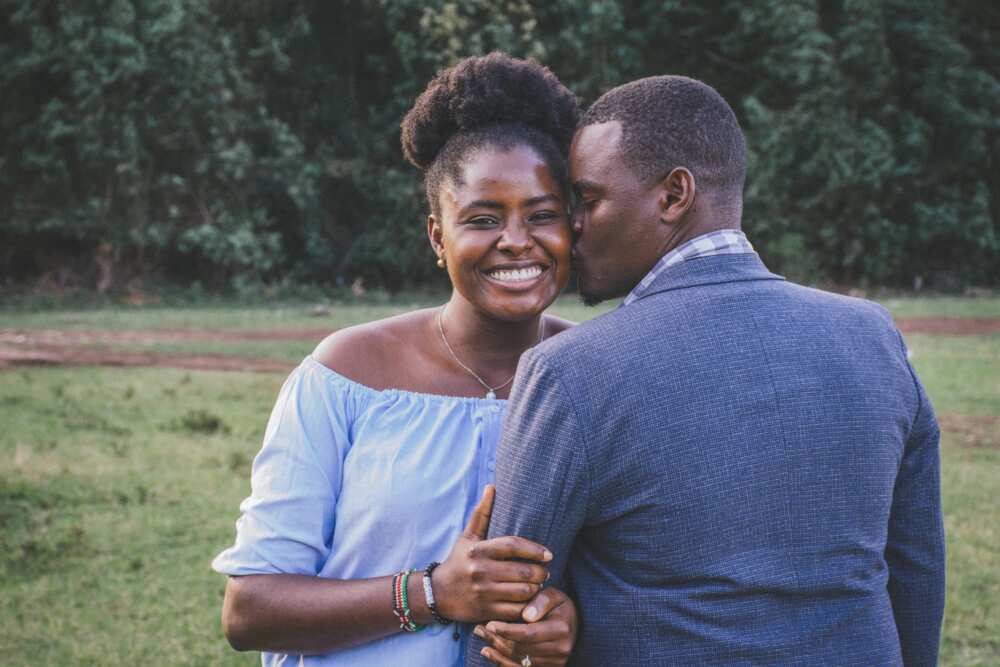 If you have followed the other steps in this article, then you will be in a much better place internally, and the chances of getting back together with your ex and making it work will be much higher.
Are you stuck in the unhappy 'I miss my ex' situation? While it can be difficult to move on after a breakup, the tips outlined above will go a long way in helping you deal with missing an ex.
Source: Legit.ng