Cute pet names for girlfriend with meaning
Do you want to come up with the best pet names for your woman so she always feels happy and loved? You can check this post and learn plenty of cute pet names for girlfriend with meaning. Make her heart melt!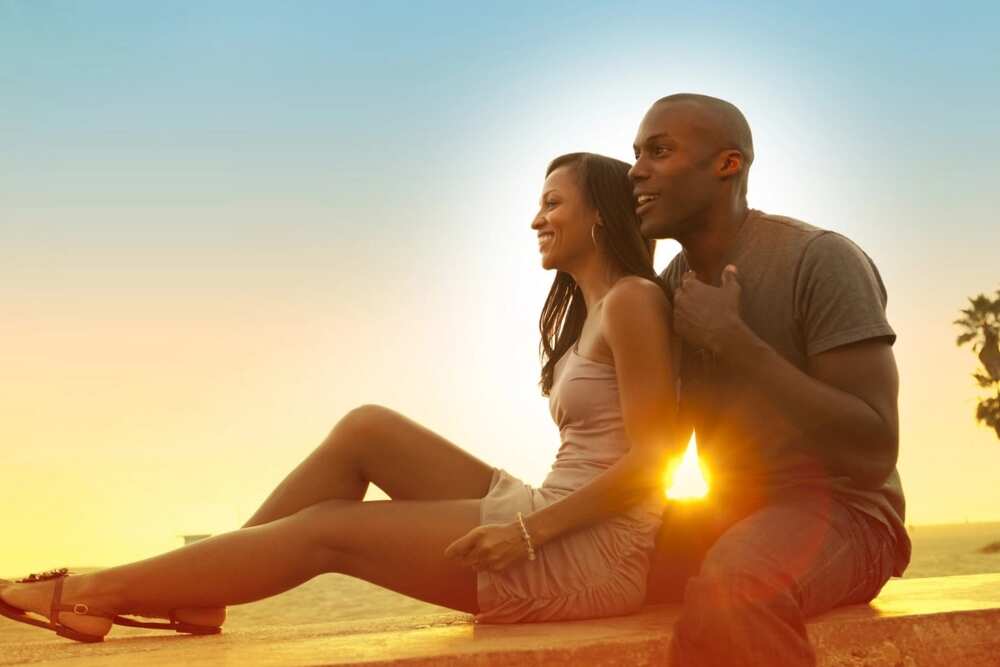 Why you should use sweet names to call your girlfriend
Probably, some of you who are in relationships are usually wondering "what do I say to my girlfriend to make her feel special?". Couples have been calling each other affectionate pet names for ages, and there is nothing new about this aspect of relationships. Quite often, people forget to display affection for their significant other with cute pet names and call each other by real name. However, it is sweet and romantic to come up with something unusual that can please your beloved person. Usually, people choose a nickname that would match their partner's personality or a shortening from the real name.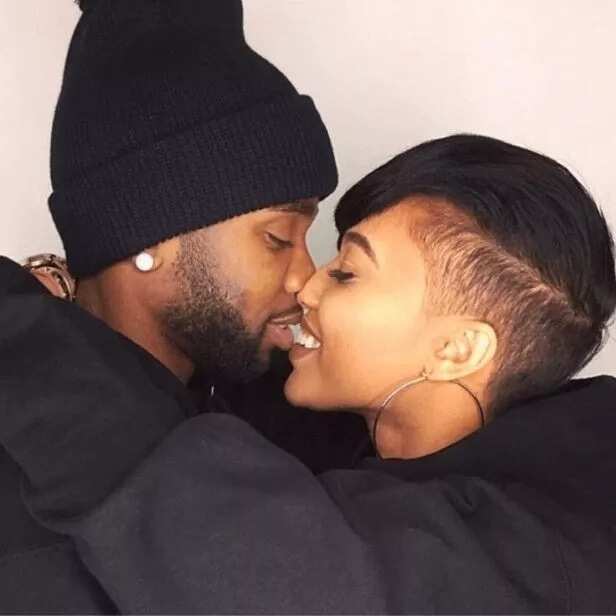 Romantic names to call your girlfriend
To help you maintain the strong and healthy relationship, we present to you a list of cute names that you can call your girlfriend, along with the meanings. For your comfort, we have grouped them by classic, romantic, funny, and personality-based.
Classic pet names
These ones are timeless. Perhaps they are not innovative and creative, but they are endearing, sweet, and will make every girl blush. So, here is a list of classic pet names for your beloved one:
Baby doll – you can use it with a girl who reminds you of a cute bubbly doll.
Sugar/honey – use it for cute girls whose smile is as sweet as sugar or honey.
Princess – while it might seem outdated to you, it is a real pleasure for a girl to hear that she is associated with royalty in your mind.
Sweetheart/sweetie/baby – there is probably no explanation needed for these because they are classic and apparently the most frequently used among couples. Obviously, no girl will be opposed to being called this.
Romantic pet names
These nicknames will make you a romantic hero in the girl's eyes. Keep the sparkle alive with these lovely pet names:
Angel Eyes – every girl loves when her eyes are complimented. When you refer to the beauty of her eyes while comparing her to an angel in the process, you make her feel incredibly special.
Gorgeous/beautiful – emphasizing the beauty of your girlfriend, what could be better? There is not a single person who would dislike being called beautiful or gorgeous.
Babylicious – this unique nickname is a mix of baby and delicious. Instead of calling her just baby, you can try this new one.
Cuddle bug – this name could work if you have an affectionate girlfriend who loves to cuddle. There is a high chance she will get extra cuddly after that!
Dreamboat – you can use it for a special lady who is a girl of your dreams.
Honey bunny – if your girlfriend is gentle, sweet and soft, then honey bunny would be the best nickname for her.
Juliet – who does not consider Romeo & Juliet the eternal love classic? If you call your girlfriend Juliet, you will instantly become her Romeo, only in your case, it will be a happy tale.
Kitty cat – kittens are the sweetest creatures while also being fierce, so comparing your girlfriend to a kitty will indicate how cute she is, and at the same time boost her confidence.
Lucky charm – as you must know, a lucky charm is something that brings you luck. Every girl would be thrilled to know she is the source of your luck.
Lover girl – this nickname can be used when your girlfriend calls you lover boy.
Queen – the pet name "princess" is cute, but "queen" is even better! It is an indication of you considering your girlfriend smart, creative, and interesting.
Precious/treasure – this one will show her how much you appreciate her and think of her as the greatest treasure you ever found in your life.
Sunshine – this nickname can be used for someone who is the light of your life and brings a lot of happiness into it.
Wifey – usually this one is used for someone who is your fiancee. It is definitely not for a girl that you just met.
READ ALSO: Romantic questions to ask your girlfriend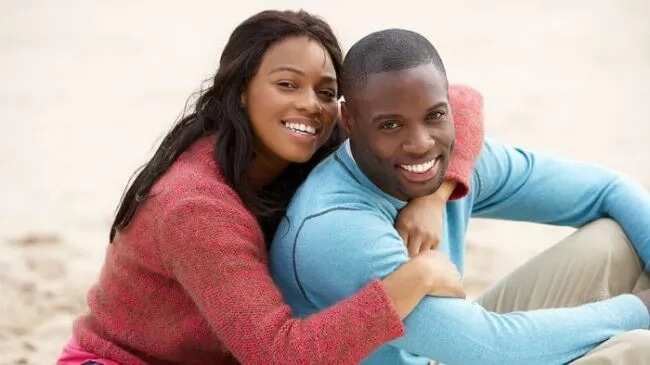 Funny nicknames
If your girl is funny and loves joking around, you could match some funny nickname to her personality. Here is a compilation of some interesting ones.
Butterscotch – this name is really good for blonde girls. Instead of just going for "blondie", you can call her butterscotch.
Boo/boo bear – this one would be the best for affectionate and passionate ladies.
Donut – there is a high chance that this nickname will show your girlfriend how addictive she is. Almost like a sweet donut.
Kit kat/lollipop – these ones work similarly to the previous one. Most of the candy-related nicknames can make your girlfriend blush.
Little monkey – it is a fun nickname when you and your girlfriend are fooling around. You should be careful with this one – make sure she is alright with it and knows it is just for fun, not because you think she looks like a monkey.
Meow – the perfect pet name for a cat lover or a girl who reminds you of a kitty.
Pikachu – if your girlfriend is a Pokémon fan, she will really appreciate this one! And even if she is not, being compared to adorable Pikachu can make a girl smile.
Panda – a joking nickname for someone funny, clumsy, and humorous. Make sure your girl is okay with this pet name.
Rabbit – the rabbits are gentle, sweet and simply adorable. If you consider your girlfriend to be as cute as a rabbit, you can give her this nickname.
Tea Cup – this sounds really playful and funny. Even though it has no real logical meaning, it is quite sweet.
Tootsie – this pet name can be good for a girl who has small and lovely feet.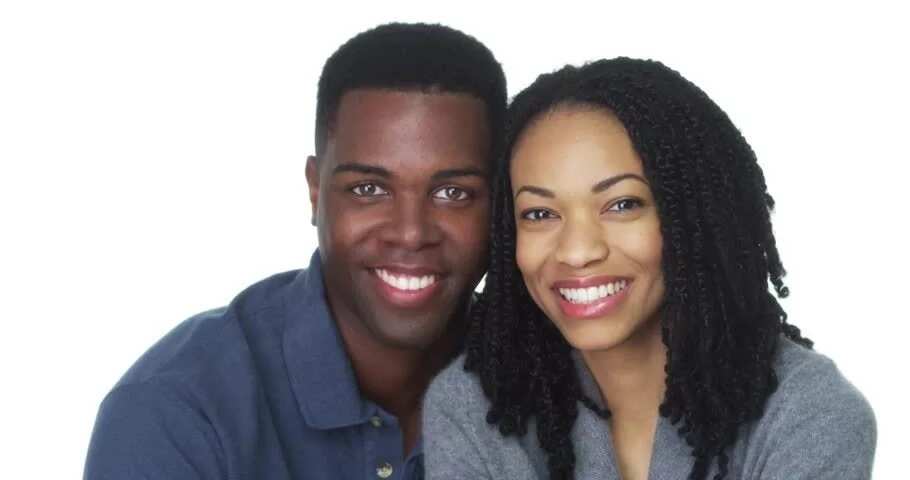 Personality-based pet names
Every girl has a different personality. You can appoint a really special one to her, based on her interests, character traits, or the inside jokes that only you two understand. We will give you some ideas that you are absolutely free to use when you are with your special girl.
All mine – this can be used in a cute way, without sounding possessive. Make sure to smile when you are calling her that. She will feel like she is your number one.
Bright eyes – if you are absolutely in love with her eyes.
Brave heart – this is a perfect nickname for a strong and independent girl.
Candy/caramel – if your girlfriend is so sweet that you are unable to get enough of it.
Cookie – cookies can be sweet, and they can also be tough. You can call your girlfriend this if she is both.
Cupcake – it would be a good nickname for a girl who is sweet and petite like a cupcake.
Cutie/cutie pie – this is a popular pet name for a lady who is charming and charismatic.
Daisy/rose/tulip – if your girlfriend loves flowers, it could be a nice idea to give her a flower nickname. Especially if it is a name of her favourite flower!
Dimples – you can call your girl this if she has got cute dimples on her cheeks.
Fluffy – this nickname is good for soft girls. Bonus points if your girlfriend has a fluffy hair.
Melody – this one would work great if your girl has a beautiful voice.
Peaches – you can use this one if your girl has lovely cheeks and blushes often.
Pumpkin – this works for bright and amazing girls who love joking and fill the room with their personality.
Super girl – if you think that your girlfriend is extraordinary, you can go for this one.
Teddy Bear – use this if your girl loves cuddling.
Twinkle – this is another caring nickname that indicates how beautiful and sweet you find her. Twinkling means shining.
Waffles – this one is really cute, and it can be used for a bubbly lady who probably enjoys cooking.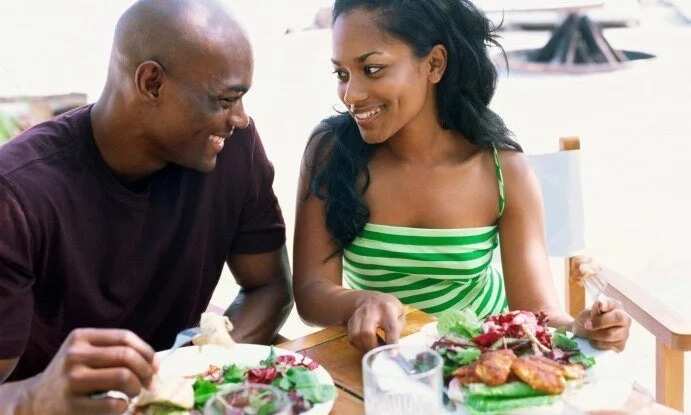 This was the list of the cutest nicknames for your girl. Of course, it is not the full one, and you can always come up with a new interesting nickname to call your girlfriend because the options are unlimited. Keep in mind, though, that you should talk it out with her first, and make sure that she is alright with this nickname and it does not annoy her. Also, you should remember that if you just met her and keep showering her with pet names, she can be easily irritated.
Most importantly, you should always show your partner that you love her, and not only with words but also with your actions. We wish you lots of love and inspiration in your relationship! Do not forget to share your ideas in the comments below.
READ ALSO: Sweet text messages to make her smile
Source: Legit.ng