30 inspirational moving on quotes to help you let go
Happiness is the key to life as they say. However, life comes with a lot of challenges and nasty experiences that are too much to bear. Holding on to the past will not only make you feel miserable but will also slowly destroy your future. Time may be the best healer, but one has to initiate the healing process by reflecting on some moving on quotes to help you keep going.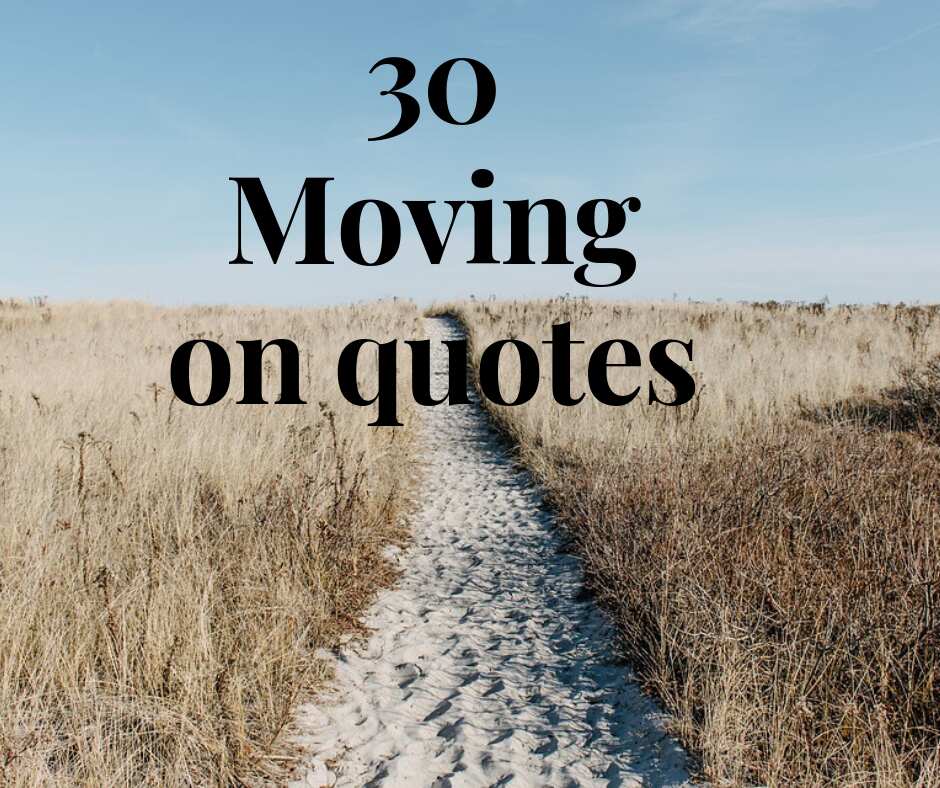 You do not need to rely on anyone's help for you to move on and be happy. All you need are moving on quotes. They will assist you to discover how easy it is to rejuvenate yourself, see things from a different perspective as well as instil positive thinking about life.
Moving on quotes about change in life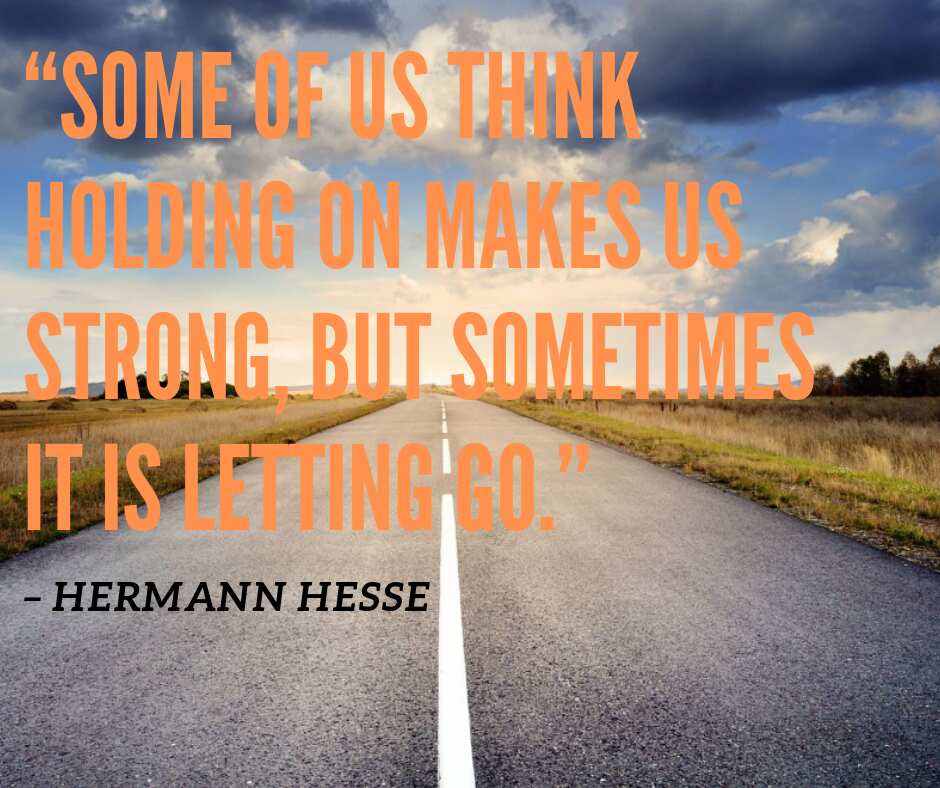 Nothing should keep you from being happy and full of life. Inspirational quotes about change and moving on will help you relieve your burdened heart and let go of the past. Below are some good quotes about moving on:
"The truth is that unless you let your past go, unless you forgive the situation, unless you self-forgive, unless you come to the fact that the situation is already over, you will never move forward." – Steve Maraboli
"I think that the power is in the principle. The principle of moving forward, as if you have the confidence to move forward will eventually give you confidence when you look back and see what you have done." – Robert Downey Junior
"Some of us think holding on makes us strong, but sometimes it is letting go." – Hermann Hesse
"Stop acting as if life is a rehearsal. Live this day as if it were your last. The past is over and gone. The future is not guaranteed." – Wayne Dyer
"Let go of your attachment to being right, and suddenly allow your mind to be open. You are able to gain from the unique views of others, without being brought down by your own thinking." – Ralph Marston
"You can spend all the minutes, hours, days, or even weeks you want scrutinising a situation, justifying what could have happened; or you can decide to leave the pieces on the ground and move on." – Tupac Shakur
"Let go. Why do you cling to pain? There is nothing you can do about the wrongs of yesterday. It is not yours to judge. Why hold on to the very thing which keeps you from hope and love?" – Leo Buscaglia
READ ALSO: Top 30 motivational scriptures and quotes
Quotes about being a strong woman and moving on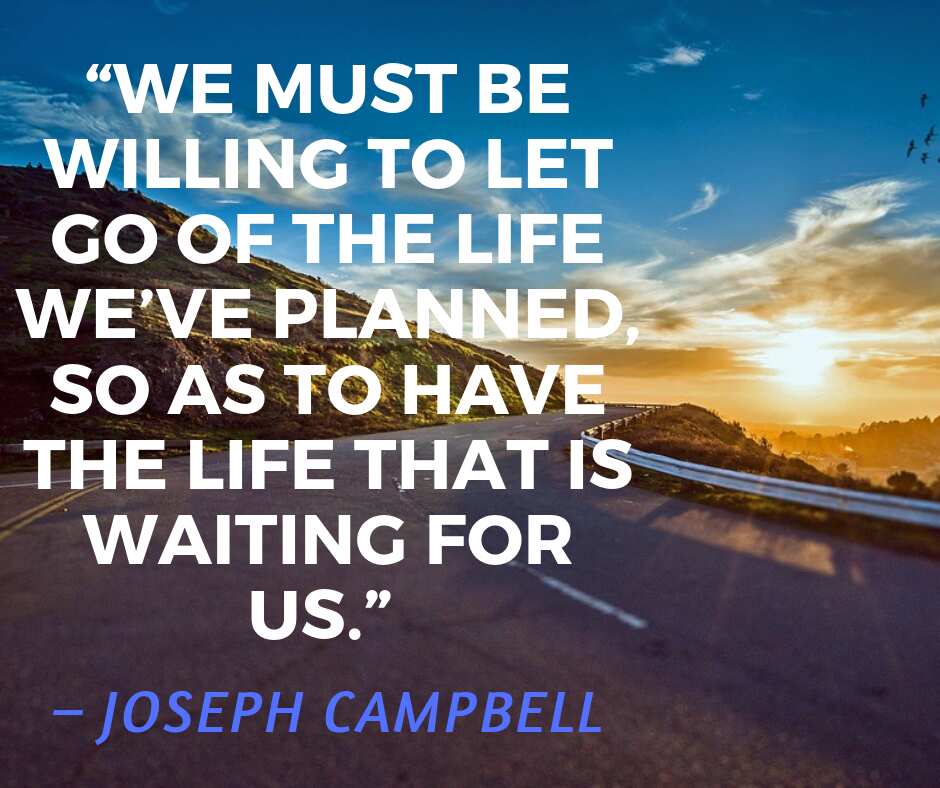 Women are the pillars of the nation. Being hurt does not mean it is the end of life. You need to be strong for the sake of those who depend on you. Below are the quotes about being strong and moving on:
"Breathe and let go. Remind yourself that this is the only moment you know you have for sure." – Oprah Winfrey
"Courage is the power to let go of the familiar." – Raymond Lindquist
"Hanging on is believing that there is only a past; letting it go is believing that there is a future." – Daphne Rose Kingma
"There's an important difference between giving up and letting go." – Jessica Hatchigan
"Even though you may want to move forward in your life, you may have one foot on the brakes. In order to be free, we must learn how to let go. Release the hurt. Release the fear. Do not entertain old pains. The energy you consume hanging onto the past is holding you back from a new life. What is it you would let go of today?" – Mary Manin Morrissey
"We must be inclined to let go of the life we've planned, so as to have the life that is waiting for us." – Joseph Campbell
"Girls, you've gotta know when it is time to turn the page." – Tori Amos
"If you spend your precious time hoping that someone will agonize the aftermath for what they did to your soul, then you are giving them a chance to hurt you a second time in your mind." – Shannon L. Alder
"Sometimes it takes a heartbreak to help us awake & see we are worth so much more than we are settling for." – Mandy Hale
"Every woman who has finally discovered out her worth has already picked up her valise of pride, and boarded a flight to freedom. They alighted in the valley of change." – Shannon L. Alder
READ ALSO: 20 powerful quotes to inspire and motivate you
Quotes on moving on and letting go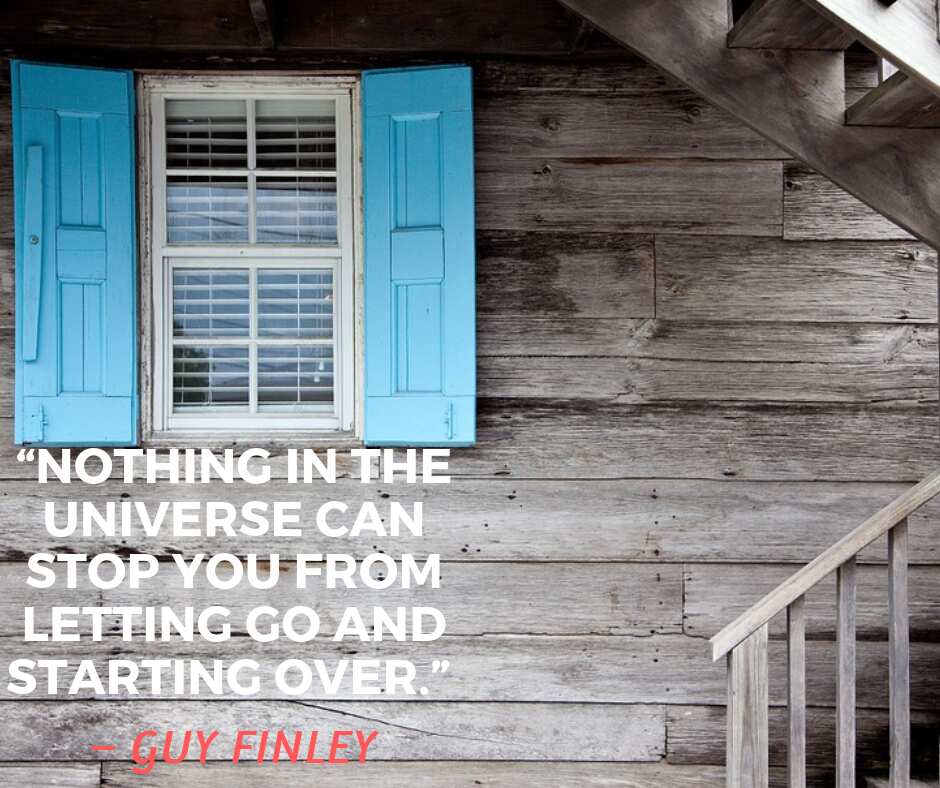 Dwelling too much on the past pain prevents you from moving on. Regrets are not a solution to any problem. Quotes about moving on in life will help you let go of your past and ease the psychological pain. Thus inspirational quotes about moving on and letting go are important in times of despair.
"Do not dwell on what went wrong. Rather, focus your efforts on what to do next. Spend your strengths moving forward together towards a common goal." – Denis Waitley
"You must make a decision that you will move on. It won't happen automatically. You will have to say, 'I don't care how hard this is, I do not care how disappointed I might be, I am not going to let this get the best of me. I am moving on with my life." – Joel Osteen
"Letting go does not mean that you do not care about someone any longer. It just means you have realised that the only person you really have control over is yourself." – Deborah Reber
"Letting go means recognising that some people are only a part of your history, but they are not a part of your destiny." – Steve Maraboli
"There is something we leave of ourselves when we leave a place; we stay there, even though we go away. And there are things in us which we will only find again when we go back there." – Pascal Mercier
"It is crucial that we forgive ourselves for the mistakes we make. We also need to learn from our errors and move on." – Steve Maraboli
"You can't look back, you just have to put the past behind you and find something better in your future." – Jodi Picoult
"Nothing in the universe can stop you from letting go and starting over." – Guy Finley
"Holding on is trusting that there is a past but letting go is knowing that there is a future." – Daphne Rose Kingma
"There comes a time in life when you will make the decision of whether to turn the page, close it or simply write another book." – Shannon L. Alder
"Cry. Forgive. Learn. Move on. Let the tears moisten the seeds of your future happiness." – Steve Maraboli
"You can't look back; you just have to put the past behind you and find something better in your future." – Jodi Picoult
There is no such pain that is too much to bear. Either you are going through a painful breakup, loss of investments or betrayal from people you treasure. You need to accept the situation, be strong, and move on since the future holds much for us. Moving on quotes will help you not to peg your life on the past.
READ ALSO: Best words of inspiration: quotes and messages to motivate you
Source: Legit.ng