Jill Goodacre bio: age, husband, career, battle with cancer
The story of Harry Connick Jr wife Jill Goodacre will inspire you and touch your heart. This beautiful model is not only a gorgeous career-driven woman but also a brave fighter against cancer. When you read the biography of this lady, you will see how strong she is.
This former Victoria's Secret model has gone through a lot of ups and downs in her life. Still, she continues to challenge all the difficulties.
Profile summary
Full name: Jill Goodacre Connick
Birthday: March 29, 1964
Age: 55 years old
Height: 5 feet 8 inches (1 m 73 cm)
Nationality: American
Birthplace: Lubbock, Texas
Occupation: Model, actress, photographer
Parents: William and Glenna Goodacre
Siblings: Tim Goodacre
Husband: Harry Connick Jr. (m. 1994)
Children: Georgia Tatum, Sara Kate, and Charlotte
Biography
This famous model's birthplace is Lubbock, Texas. However, her family later moved to Boulder, Colorado, where Jill Goodacre young years were spent.
Her father William worked as a real estate broker, while her mother Glenna had a career as a sculptor. She also has a brother, Tim.
Jill Goodacre age
This celebrity was born on March 29, 1964. Today, she is 55 years old.
Jill Goodacre Victoria's Secret career
At one point in her life, the young beauty started modeling for Victoria's Secret, which was a relatively new company back then. Jill Goodacre Victoria Secret work was incredibly influential, as she was one of the most original models that the brand cooperated with. Along with Frederique and Stephanie Seymour, she was one of the models that helped the company develop into one of the world's most famous lingerie and swimwear companies.
Jill Goodacre model work for Victoria's Secret included appearing in the catalogs that the company released and sent through mail.
Along with her profitable modeling ventures, she appeared on television a few times. Her most famous appearance was in the "Friends" episode "The One with the Blackout", where she played herself.
Marriage to Harry Connick Jr
In 1994, Jill got married to the well-known singer Harry Connick Jr. At the time, they were both at the peak of their careers, but the model retired from her work after the wedding. The couple has been together for more than 25 years, and their marriage is still incredibly happy and strong. Harry says that his wife is his best friend and someone that he looks up to.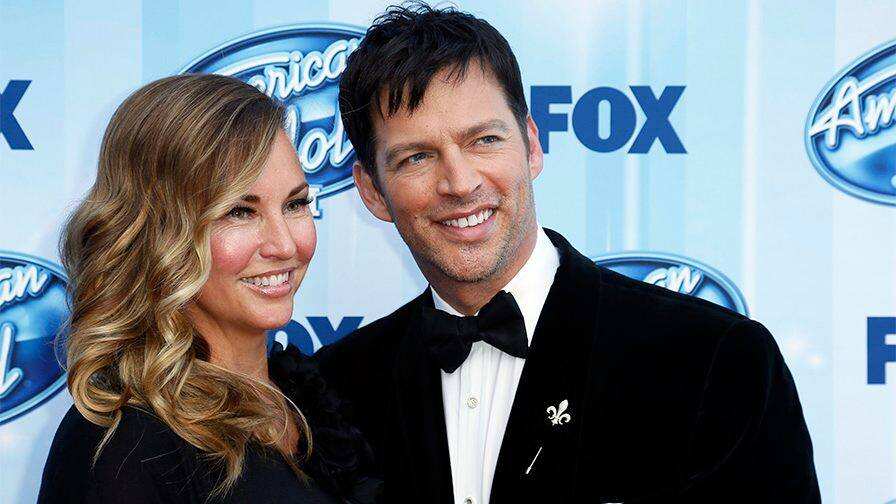 According to the musician, he still has an enormous interest in his wife even after all these years, and she is a fascinating mystery for him. He loves and respects her, and considers her to be his hero. Speaking about love and respect, these are the couple's most significant values, which they try to pass on to their children.
The marriage of the singer and the model resulted in three daughters. Their first-born, Georgia, was born in April 1996. In September 1997, only a year and five months later, their second daughter Sara Kate followed. Finally, in June 2002, their youngest child, Charlotte, was born. Today, the Connick family lives in New Canaan, Connecticut.
Jill Goodacre cancer battle
In 2017, it was revealed that the former model had a difficult battle against breast cancer. She had been fighting the disease for five years before it became public knowledge. The upsetting news scared her husband Harry, who tried his best to hide his worries from her. At the age of 13, he lost his mother to ovarian cancer, so he already had a negative experience with losing someone close to this disease.
All the cancer treatment caused Jill Goodacre weight gain struggles, which were a side consequence of taking Tamoxifen. She has always had a slim figure, and it was scary for her to add weight. Her weight gain affected her self-confidence.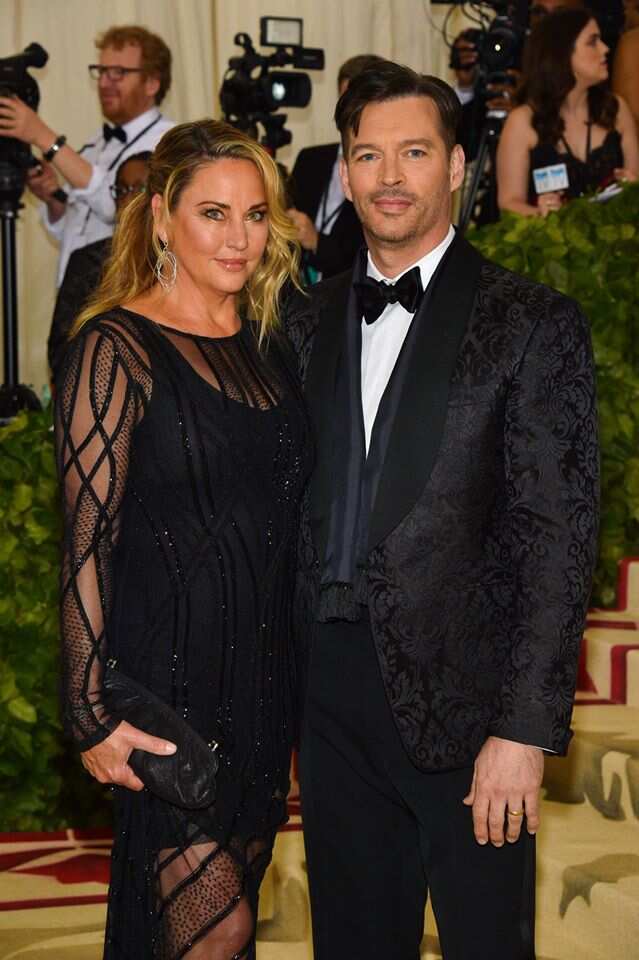 Today, things are looking better for the ex-model. She often appears on red carpet events together with her husband, who still gushes about her in the interviews and says none of his successes would be possible without her. He even wrote a song called "True Love", which he dedicated to the love of his life. He recalled the bad memories of getting to know she had cancer and confessed that it was a horrifying experience. However, he felt blessed when she started recovering.
Jill Goodacre is a strong and inspiring woman who is incredibly lucky to have her husband and family's support even in the worst times.
Source: Legit.ng