Top 30 motivational scriptures and quotes
Who does not like the feeling when you think that you can do everything you want? Motivational quotes, in this case, are a perfect way to get this feeling. Someone may get motivation via movies, books or music, but the easiest and the fastest way is short motivational scriptures which include a lot of deep sense. Take a look at our top 30 motivational quotes to reach the maximum level of inspiration.
Sometimes each of us may feel depressed. We all may experience some difficulties, problems or stress from time to time. And it is so important to stay in a good mood, feel and seem happy all the time. But it is not easy to do so, right? Motivational quotes are working well when it comes to such situations. They can make us feel better in a second.
But you may need motivation not only when you feel stressed. Even if everything is okay and nothing seems wrong, inspiring quotes may give you the extra-power for getting your goal. You may write them down in your notebook, put some stickers on your laptop or working table or you can even create a huge banner with a lot of different quotes and put it on the wall so that motivation will always be with you and you will not have time to think of failure or depression. Your life will be filled with hard work and the best results.
Motivational quotes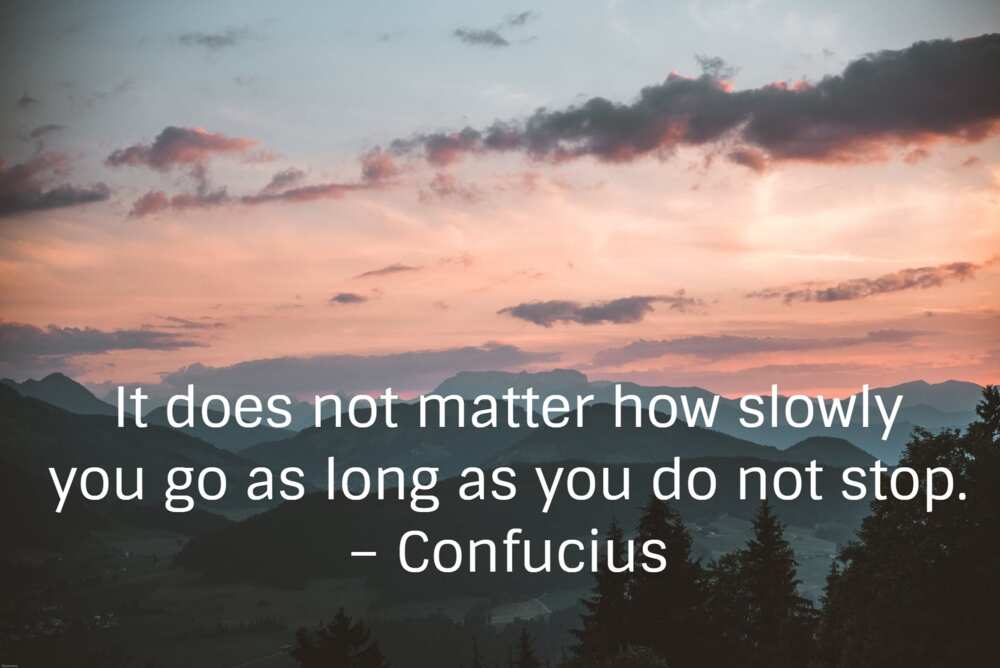 READ ALSO: 70 best emotional quotes and sayings
Such quotes cannot change our lives, but they can change the way we see our lives. When the way you think is changed into a positive side, your whole life can be changed into the positive side.
When you start feeling sad or depressed, you desperately need a "motivational kick", which can make you do your best to achieve your goal. And here is that "motivational kick".
"If you do not know what you want, you will end up with what you surely do not want." – Chuck Palahniuk
"Try and fail, but do not interrupt your efforts." – Stephen Kaggwa
"The most important thing is to listen to your heart, especially when everyone around you says the opposite." – Elchin Safarli
"It is not important for me to be the richest person in the cemetery ... Going to bed and telling yourself that you did something really beautiful – that is what matters!" – Steve Jobs
"Through the realization of great goals, a person discovers a great character in himself, making him a light for others." – Georg Hegel
"For achieving your goals, you need patience and enthusiasm. Think globally – but be realistic." – Donald Trump
"Having reached the end, people laugh at the fears that tormented them at the beginning." – Paulo Coelho
"Never, ever, let others convince you that something is difficult or impossible." – Douglas Badler
"Perhaps, there are so few micarles happen to us just because we do not listen to our inner voice." – Elchin Safarli
"Even in a society of two people, I will certainly find what to learn from them. I will try to imitate their merits, and I myself will learn from their shortcomings." – Confucius
"10% of your life is what is happening to you and 90% is how you are reacting to it." – Charles Swindoll
"The secret of success in life: be ready for an opportunity before it appears." – Benjamin Disraeli
"If you are not ready to work, you are ready to lose then." – Mark Spitz
"You do not have to be happy for being happy." – Juliette Binoche
"Every dream is given to you along with the power for its realization. However, you may have to work hard for this." – Richard Bach
"If you enjoy doing something, then you can make it a profitable occupation, regardless of the scope of your activities." – Harvey McKay
"If the star is someone, who spreads the light, I can be a star. But if the star is someone, who thinks only about the money and magazine covers, then it is disgusting, and I do not want this!" – Juliette Binoche
"You can say that you have bad genes, bad metabolism, or you can just lift yourself off the couch and start working, set a goal and believe in yourself. In this case, you will surely succeed." – Arnold Schwarzenegger
"I believe in luck, and I have noticed: the more I work, the more successful I am." – Thomas Jefferson
"Perhaps there are people more talented than you, but you will not find an excuse if someone works harder than you." – Derek Jeter
Motivational scriptures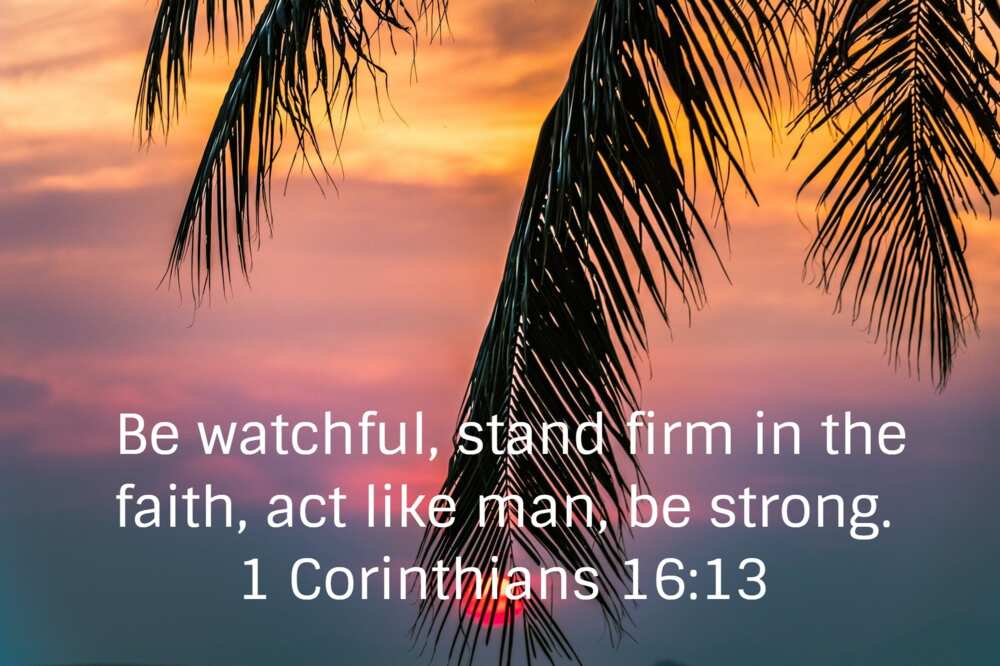 There are those people, who can not get enough inspiration from regular quotes, even if they were said by famous people. And this is where the Bible can help. The motivational scriptures include more power than any other type of quotes.
"Consider it pure joy, my brothers, whenever you face trials of many kinds." – Jas 1:2
"Give thanks in all circumstances; for this is the will of God in Christ Jesus for you." – Thessalonians 5:18
"And let the peace of Christ rule in your hearts, to which indeed you were called in one body. And be thankful." – Colossians 3:15
"And whatever you do, in word or deed, do everything in the name of the Lord Jesus, giving thanks to God the Father through him." – Colossians 3:17
"The LORD is close to the brokenhearted and saves those who are crushed in spirit." – Psalm 34:18
"For we do not have a high priest who is unable to sympathize with our weaknesses." – Heb 4:15
"The Lord said: I will go myself, and I will give you the peace." – Exodus 33:14
"What then shall we say to these things? If God is for us, who can be against us?" – Romans 8:31
"God did not give us spirit or fear, but He gave us power, love and chastity. 2 Timothy 1: 7
Ask and you will be rewarded, seek and find. Knock and the door opens before you. Who asks, he will receive; he who seeks will always find; and the door to the one who knocks will open." – Matt 7:7,8
Motivational scriptures and quotes are a perfect way to "stay on track" and not to lose the focus when something goes wrong. It is very important to remember what you are dreaming about and never give up on your dreams. Motivation is something that MUST always be present in whatever you are doing and whatever you are planning to do. It is something that can bring us to living our dreams. Motivation is a vital thing, and we hope we have helped you to get it or to boost it.
READ ALSO: 30 best self-love quotes and self-esteem messages
Source: Legit.ng