Sonni Pacheco bio: who is Jeremy Renner's ex wife?
Jeremy Renner is an American musician, actor, and songwriter. His entrance in independent films such as Dahmer and Neo Ned marked the beginning of his career. Renner also earned an assisting role in bigger films such as S.W.A.T and 28 Weeks Later. He was married to Sonni Pacheco, a fashion model who always loved modelling from her early days. While pursuing her dream, she worked as a model for different commercials, although they were low-income gigs.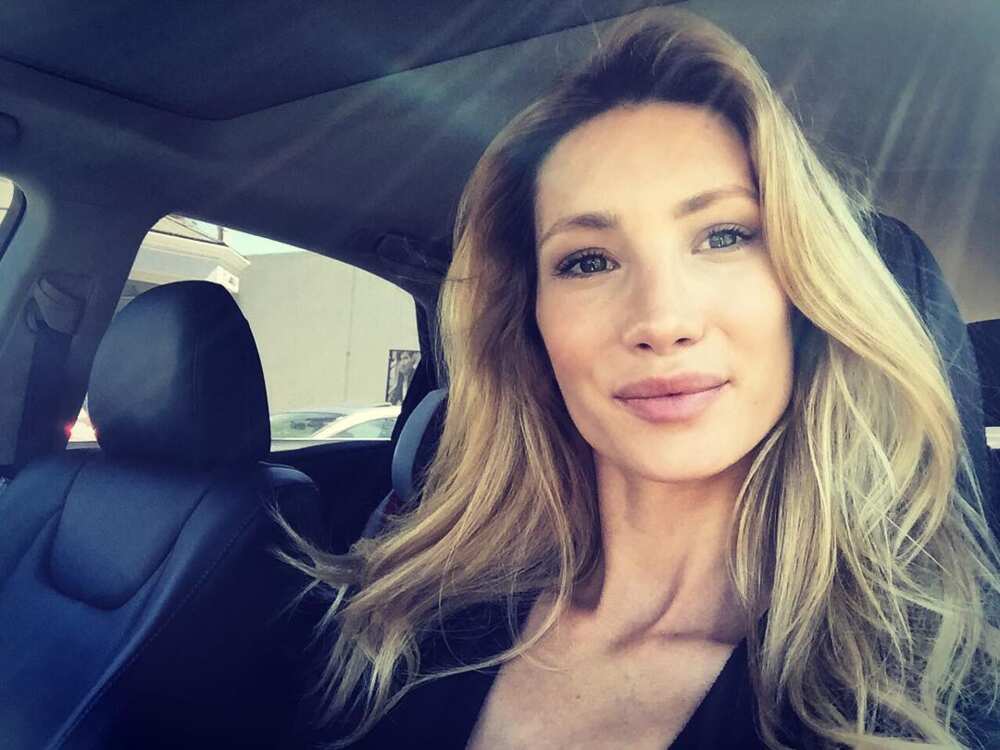 Who is Sonni Pacheco? The former Jeremy Renner spouse is a jack of several trades. Apart from being a model, she is also a realtor and an actress. She was recognised for her outstanding performance in The Wingman, a movie that aired in 2012, and American Pie Presents: The Book of Love in 2009. Additionally, she featured as one of the cast members of Splendid Girl In Wet T-shirt. Here are other pieces of information you might never know about Jeremy Renner's wife (now ex).
Sonni Pacheco profile summary
Full name: Sonni Leigh Pacheco
Year of birth: 1991
Place of birth: Pitt Meadows, Canada
Nationality: Canadian
Ethnicity: Caucasian
Hometown: Vancouver, Canada
Profession: Modelling, actress, and sculptor
Religion: Christianity
Age: 29 years old
Spouse (ex): Jeremy Renner
Height: 5 feet and 8 inches
Marital status: Divorced
Waist measurement: 24 inches
Hip measurement: 35 inches
Daughter: Ava Benner Renner
Sonni Pacheco background information
Pacheco was born in British Columbia, Vancouver, Pitt Meadows. She grew up on a ranch, and animals encircled her. Consequently, this made her fond of animals. Her choice of pet is unique. Having selected frogs as her pet, unlike other children who would opt for a cat, owl or a dog, is remarkable. Besides, little is known about her background, and who her parents and siblings are.
She finds passion in her career as a sculptor, apart from acting and modelling. Her profile on Saatchi Art partly reads thus:
Pacheco truly succeeds in creating and capturing a uniquely powerful portrayal of a seemingly powerless time of her life, entrusting her audiences with her most vulnerable self. When not sculpting, Pacheco is a mother to her beautiful daughter Ava, who has made her journey nothing short of pure love.
How old is Sonni Pacheco?
Sonni Pacheco age is 29 years as she was born in 1991. However, information about her birth date and month are not available to the public. So, no one can tell precisely when she celebrates her birthday in the year.
What does Sonni Pacheco do for a living?
She is currently a realtor at KW Beverly Hills and a sculptor. Although before this time, she has ventured into several things and made a living out of them. She commenced her modelling career in Canada but moved to Mexico because she was not fulfilled and comfortable with the minor projects that she was working on. She served in a hotel resort where she was selling timeshares, upon her coming into Mexico.
However, she only worked for a little while before she quit. She could not proceed with the job because it was not in line with her passion. While looking out for openings that align with her interest, she moved to China, where she began to model for several media and publications. She leveraged on the opportunity and came up with a few commercials and publications at the same time.
Interestingly, she got a big profile gig from Monster Energy Drinks where she served as their spokesperson and model. Furthermore, she branched out into the movies and had her debut in 2009. Sequel to this, she starred in several action films, including Mission Impossible, Ghost Protocol and The Wingman.
When did Jeremy Renner get divorced?
Jeremy Renner got divorced from his adorable wife on the 28th of December, 2015. This was four days after Pacheco had filed a divorce against him. She stated that the reason for her decision was due to irreconcilable differences, but some of their fans presumed that it was due to the vast age gap of twenty years between them. They had been barely a year in their marriage before they split.
Sonni Pacheco Jeremy Renner's love story can be traced back to 2011. They bumped into each other on a set of Mission Impossible - Ghost Protocol movies. After courting for some time, they welcomed their new baby on the 28th of March, 2013. The baby girl was named Ava Berlin, and on the 13th of January, 2014, the love birds became married in an exclusive wedding ceremony.
Jeremy Renner Sonni Pacheco daughter
Jeremy was very excited to announce on the media that he was a parent alongside his girlfriend. How old is Ava Berlin Renner? She is currently six years old. Although Ava parents are separated, they have combined supervision on their only child. During the process of the couple's dissolving their marriage, the court mandated Jeremy to pay $13,000 every month child support.
More so, five per cent of Renner's $2.3 million annual income will be included in the child backing deal. Jeremy stressed his pain about being unhappy when he does not get to see his beautiful daughter for a specific duration of time. The bond between the father and the daughter seems to be strong and healthy as she was her father's date to the Oscars award event in 2017. However, Ava lives with her mother since the separation of the parents.
What is Sonni Pacheco net worth?
According to estimations, as of 2019, Pacheco has an estimated net worth of $2.3 million. Apart from being Jeremy Renner spouse for a while, which might have assisted in boosting her income, she also makes a reasonable income from being an actress, a model, and a sculptor.
Sonni Pacheco Instagram
Although Jeremy Renner ex wife is not very active in many social media platforms, she has chosen to share most of the portrayals of her sculpture on her Instagram page with her 318 followers. Most of her portrayals include several bare feature form. In one of her recent posts on the platform, she said art has granted her the opportunity to regain her voice, power, and strength.
The one time Jeremy Renner wife, Sonni Pacheco, has been able to build her way into notoriety over the years, though she had to change profession several times. Presently, she is exploring the best out of life, enjoying the bliss of motherhood and deriving fun in sculpturing clay.
Source: Legit.ng