Top 15 Nigerian proverbs and their meanings
Nigerians are people with the sense of humor. Nigerian proverbs are something that will sometimes make you roll on the floor laughing. However, they all have a deep sense and should always be taken seriously.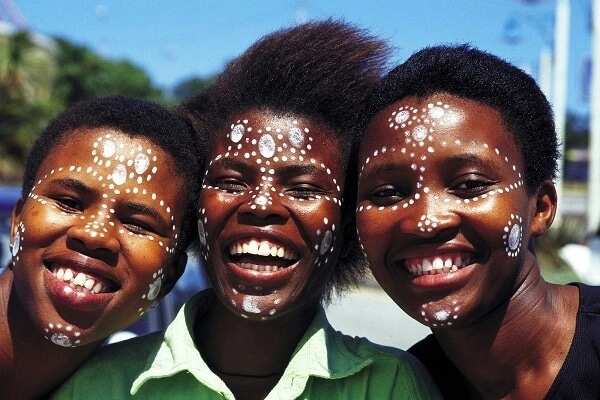 The most hilarious Nigerian proverbs and words of wisdom
Here are some top 15 of the most hilarious and clever proverbs one can hear in Nigeria. Of course, such things as proverbs and words of wisdom are not a solid layer in the culture, which cannot be moved. They are replenished by the living people almost every day. Just watch some Nollywood movie about the live in the countryside and take notice of the plenty of proverbs characters use there.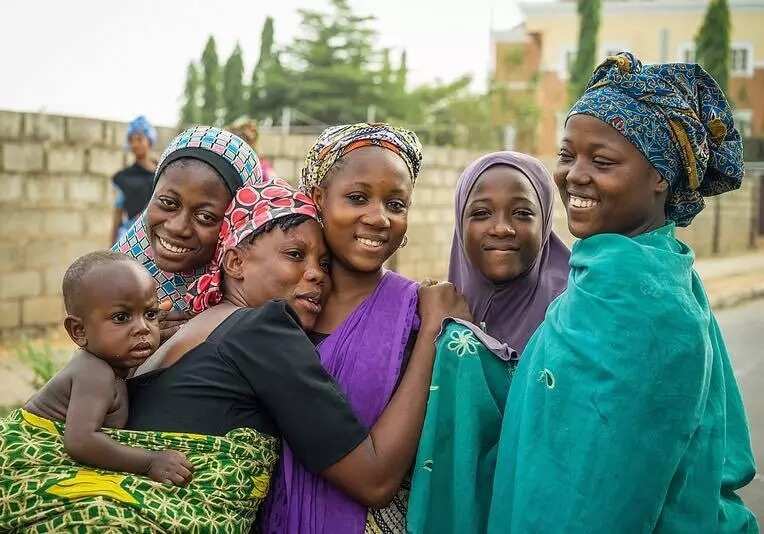 READ ALSO: Chinua Achebe quotes about Nigeria
Such sayings are a vital part of the live speech and in several years, it will be possible to compose another collection of the smartest sayings. Yet, let's first check out the existing one and see whether you can use some of them in your everyday life.
He who's short is not always a child. – This saying obviously means that there's no use sticking to the very first impression of a person. It's better to find out more and then to compose an opinion. Literally, it means that things often appear something they really are not
You can's cook yams with your anger, however hot it is. – This saying speaks about the constructive approach to everything. Your emotions can be tough and they can grab you but you need to remember that your anger, sadness, jealousy or offence are not able to build anything useful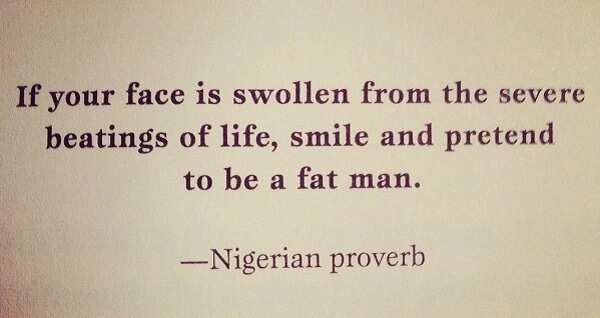 Even if a goat frowns, it will be taken to the marketplace and sold. – The hidden meaning of this saying is in the fact that if something is predestined to happen, it will happen, no matter how hard you try to avoid it. If you need to pass exams at school, you will have to pass them, however painful it would seem to you
If you sell eggs at a market, you should never be the one who starts a fighting. – The intricate meaning of this proverb is the following: whatever you are scheming can turn against you and ruin everything you have. Just like an egg seller can be beaten by his own eggs, you can be beaten with your own weapon and lose it in the end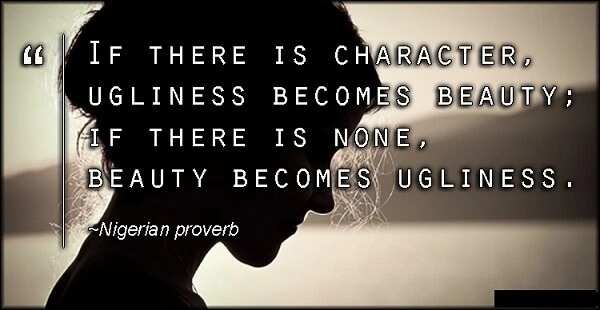 A ripe fruit will drop when it notices an honest person. – The secret meaning of this one is in the belief that an honest person can get everything by their honesty and other dignities. Even fruits will drop in front of them. At the same time, there can be another clarification: something like, if you are decent and worthy, the luck will go into your hands by itself
A person with one eye doesn't thank the Lord until they meet a blind one. – This proverb clearly means that people don't normally appreciate what they have until they face a much tougher situation than the one they are currently in. It's possible to be thankful even for having one eye but people understand it only when they see someone who has even less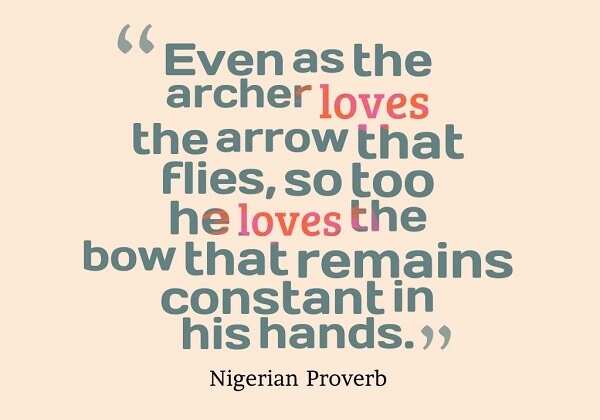 It's not fishing if you don't have a net, it's simply bathing. – The meaning of this proverb is clear enough. You should not start doing anything if you don't have tools because it will be a waste of time and nothing more
If you are not a good dancer, then keep on sitting down. – What can be clearer than this? If you can't do something well enough, there's no use trying to do this, not even starting to do this. In reality, there can not only be no result of such actions but also a certain harm
A man who marries a beautiful woman usually marries troubles. – It's often believed that a beautiful wife can cause a man a lot of problems. Everybody around want her and the poor husband dies of jealousy knowing no rest or peace
However hard a lizard would do press up, it will never have an alligator's chest. – This is one of the funniest proverbs from Nigeria and it means a very simple truth: you will never be who you are not, no matter how hard you try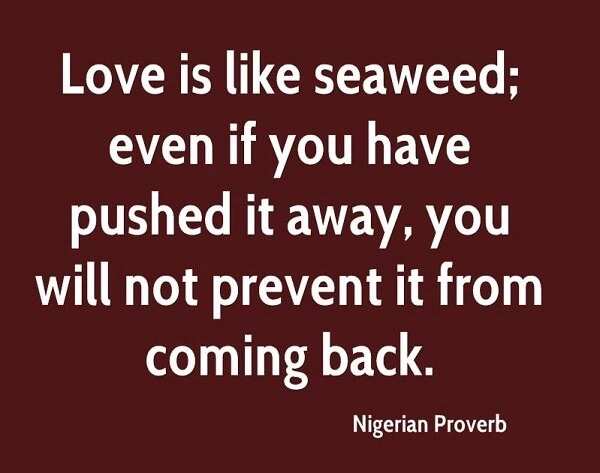 A snake can only give birth to long things. – The meaning of this saying is that all children are like their parents and all deeds are like their doer. A snake can never give birth to another animal and he who's son of his parents will be like them
You can't make food out of fine words. – This is bare truth: talking, no matter how pleasant and fine, can't turn into something material. You can talk a lot about food but you will stay hungry unless you take some real food
A fowl that's disobedient learns obedience in a cooking pot. – This is about the life's lessons. Almost all the rebellious, disobedient and daring ones are cut short by some life situations that teaches them humbleness. Often, it happens too late…
Turtles carry their homes around on their backs out of the pure fear of tomorrow. – This may easily mean that rainy days come from time to time and it's better to have everything you need prepared for such an occasion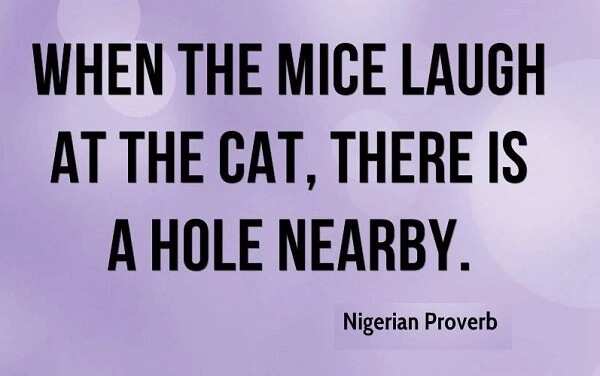 Today's newspaper becomes a trash wrap tomorrow. – It's as clear as that: nothing lasts forever in its initial shape. Even if you are a king today, you can wake up and be a beggar tomorrow. Appreciate what you have every given day
Well, this was a collection of the 15 funniest and smartest Nigerian proverbs with meaning. Hopefully, they have helped you understand the sense of humor and wisdom of the Nigerian people better and touch the centuries of cleverness and national keenness.
READ ALSO: Time management quotes for students
Source: Legit.ng