Pauley Perrette biography: age, height, education, net worth
Pauley Perrette is a well-reputed American blogger, actress, writer, civil rights advocate, and singer. The celebrity made her debut in The Price of Kissing film and Magical Make-Over television show. She has been in the film and entertainment industry for more than two decades. Her primary role in the NCIS television series as Abby Sciuto, a forensic scientist, has made her famous in the whole world. She is still an active participant in the film industry, working alongside other celebrities.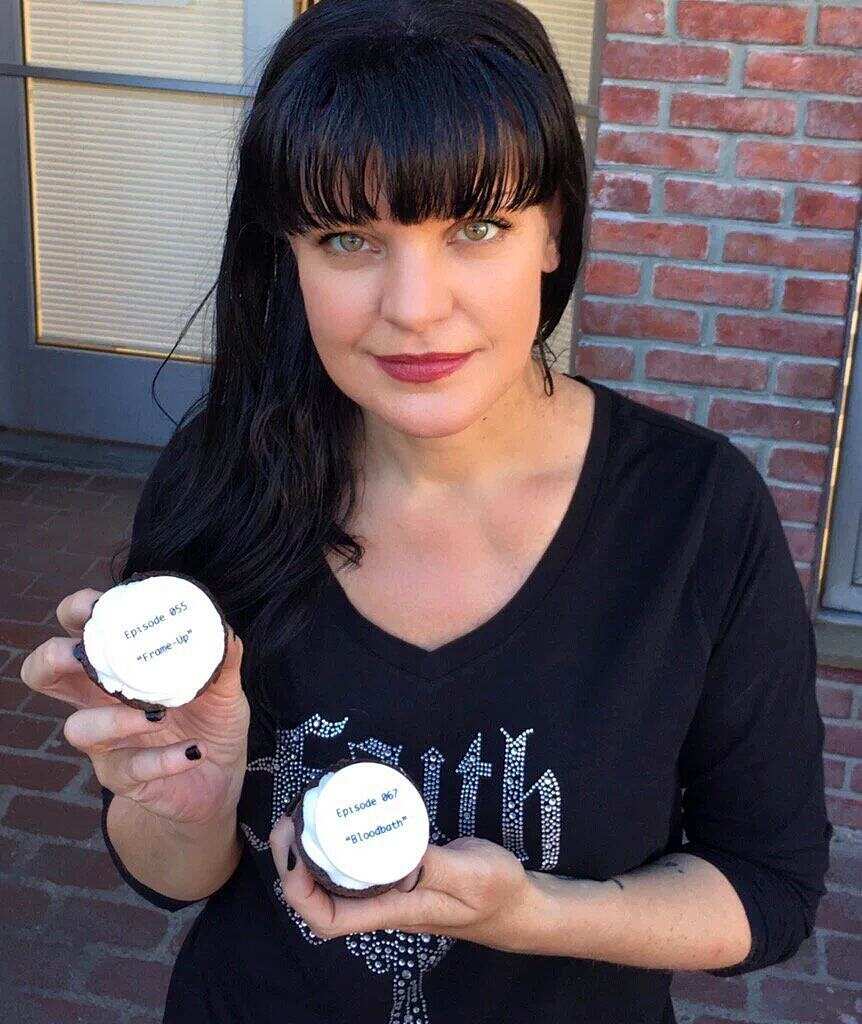 Despite being an actress, the celebrity has also written and produced Donna Bell's Bake Shop: Recipes and Stories of Family, Friends, and Food. The book became the best-selling in America. She also owns Donna Bell's Bake Shop located in Manhattan and named after her late mother, Donna Bell. Out of her interest in music, she writes songs on behalf of other musicians who are given priority to producing the songs in her own international music label company. She has also co-written and created Mark Lane, the USA Civil Rights documentary.
Profile summary
Birth name: Pauley Perrette
Celebrated name: Pauley Perrette
Nickname: Pauley P
Date of birth: March 27, 1969
Pauley Perrette age: 51 years
Zodiac sign: Aries
Place of birth: New Orleans, Louisiana, USA
Nationality: American
Religion: Methodist
Weight: 62 Kgs
Hair color: Blonde
Eye color: Green
Pauley Perrette height: 5 feet 10 inches
Ethnicity: White
Profession: Film actor, Blogger, Television actor, Film producer
Instagram: realpauleyp
Background information
Pauley was born on the 27th day of March in 1969 to his parents in New Orleans, Louisiana. Pauley Perrette young was brought up in several places because her parents would receive work transfers from time to time. The actor was raised together with her brother, who is also a very prominent entrepreneur in America. During her teenage life, she aspired to be an FBI agent, a game ranger, or work in a rock band. She had never thought of pursuing acting or landing any job in the film and entertainment industry. The beautiful actress has not revealed much about her family members.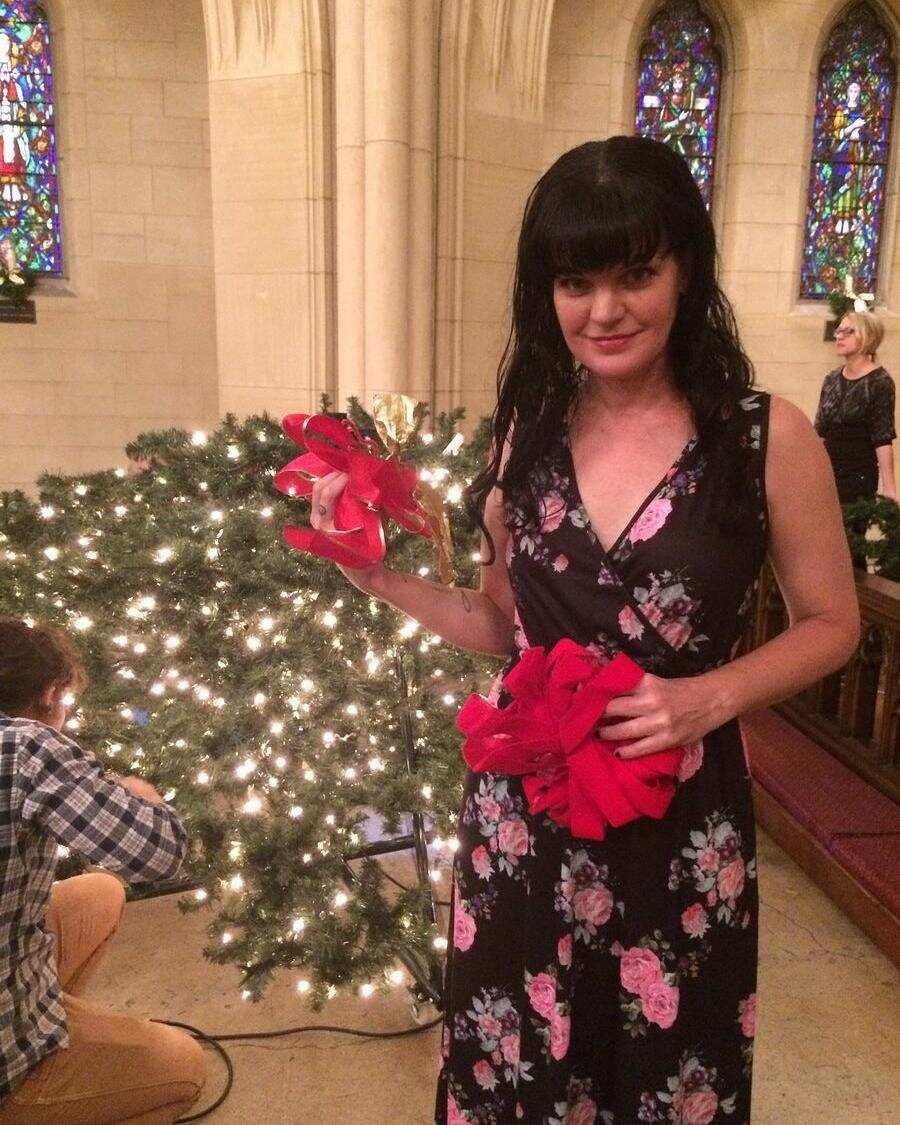 Pauley Perrette education
The celebrity schooled in Crestwood High School, located in Georgia. While in school, she was an active participant in many school clubs and sporting activities. She joined the Valdosta State University, which is still located in Georgia, to pursue criminal justice. Her passion for education was evident since her first day in kindergarten. After her valediction from university, she traveled to New York, where she got a job at the John Jay College of Criminal Justice. Before landing the job, she had faced many challenges while doing odd jobs in New York. She has worked as a cook for Manhattan dinner cruise boat and as a bartender at a local club in her home town.
Career
The celebrated NCIS Pauley Perrette moved to New York immediately after she graduated from college. She had high hopes of securing a job as a lawyer as soon as she landed in the city. Unfortunately, her career journey was not smooth, for she first had to work in the town as any ordinary public worker. In 1994, she was lucky to begin her acting profession, which a friend introduced her. She started by playing secondary roles in films such as Hand on the Pump, Almost Famous, and The American Shame before featuring in the NCIS: New Orleans.
Pauley Perrette hot NCIS actor progressively made tremendous improvements in the film industry. She starred in several famous films such as Scooby-Doo, My First Mister, The Singularity Is Near, Special Unit 2, and The Drew Carey Show, among many others. She has managed to play primary roles in many famous movies and television series because of her unique and professional acting skills. The beauty has outsmarted other actresses in the film industry because of the excellent remarks made by most film producers working with her.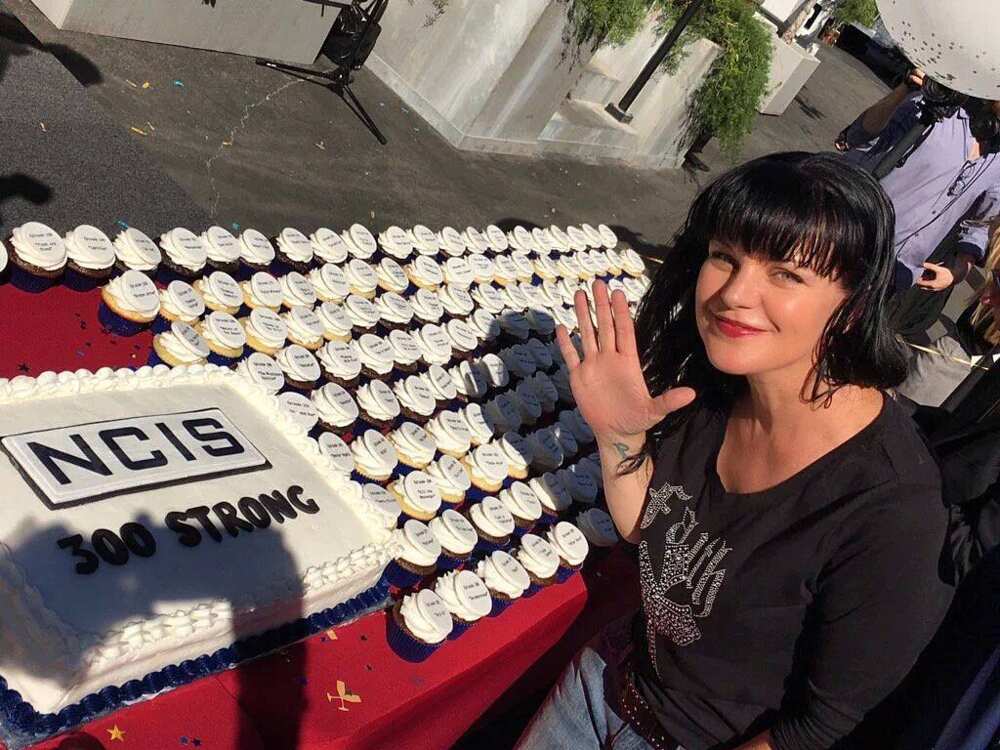 Pauley Perrette movies and TV shows
The actress has been doing music videos, short films, commercials, and voice-overs as part of her career life. She has majored in film making in movies such as The Ring and Almost Famous. Her colleagues at work have been encouraging the celebrity to achieve most of her dreams.
Movies
Listed below are some of the popular films that the actress has featured in:
In 1997-The Price of Kissing as Renee
In 1998-Hand on the Pump as Hi-Girl
In 1998-Hoofboy
In 2000-Civility as Carolyn
In 2000-Almost Famous as Alice Wisdom
In 2001-My First Mister as Bebe
In 2002-The Ring as Beth
In 2002-Red Skies as Patty Peirson
In 2002-Hungry Hearts as Cokie Conner
In 2003-Ash Tuesday as Gina Mascara
In 2003-Brother-Bear voiced as Female Lover Bear
In 2004-Cut and Run as Jolene
In 2004-A Moment of Grace as Dr. Grace Peters
In 2005-Potheads: The Movie as LuLu
In 2008-The Singularity Is Near as Ramona
In 2010-Satan Hates You as Marie Flowers
In 2011-Pride as Angela
In 2012-I Am Bad as Mom
In 2012-Superman vs. The Elite voiced as Lois Lane
In 2015-Scooby-Doo! and Kiss: Rock and Roll Mystery voiced as Delilah Domino
TV Shows
The celebrity has also appeared on the following television series:
1994-Magical Make-Over as Shannon ABC Afterschool Specials
1996–1997-Murder One as Gwen
1996-Frasier as Waitress
1997-Early Edition as Theresa Laparco Episode: Mob Wife
1998-That's Life as Lisa
1998-The Naked Truth as Ilona Episode: The Seer and the Sucker
1998-The Drew Carey Show as Darcy
1999-Batman Beyond voiced as Cop Episode: Golem
1999-Jesse as Gwen
1999-Veronica's Closet as Nicole Episode: Veronica's Little Ruse
1999-Batman Beyond: The Movie sounded like a Police officer
1999–2000-Time of Your Life as Cecilia Wiznarksi
2001-Smash as Charley
2001-Dead Last as Erica Episode: Death Is in the Air
2001-Philly as Angela Episode: Light My Fire
2001-Dawson's Creek as Rachel Weir, Ph.D.
2001-The American Shame as the Associate producer
2001–2002-Special Unit 2 as Alice Cramer
2002-24 as Tanya
2002-Haunted as Nadine Episode: Fidelity
2003-CSI: Crime Scene Investigation as Candeece Episode: Lady Heather's Box
2003–2018-NCIS as Abby Sciuto
2009-NCIS: Los Angeles Episodes: Random on Purpose, Killshot
2014, 2016-NCIS: New Orleans Episodes: Carrier, Sister City Part II
2017-When We Rise as Robin Episode: Night IV: Part VI and VII
2020-Broke as Jackie
Documentaries
In 2013-Citizen Lane on Mark Lane as the director, writer, and executive producer
Video games
1997-Blade Runner as Lucy Devlin
Songs
Pauley has also done the following songs throughout her career life:
Fear in 2009
Can't Get Me Down in 2010
Fire in Your Eyes in 2011
Awards and nominations
Below are some of the grants that the celebrated American actress has been awarded:
She was nominated for People's Choice Awards for being the Favorite Dramatic TV Actress in NCIS in 2014.
The actress qualified as a nominee for the People's Choice Awards for being the Favorite Crime Drama TV Actress in NCIS in 2016.
She was a nominee for the BTVA Special/DVD Voice Acting Awards for being the Best Female Vocal Performance in a TV Special or Theatrical Short in Scooby-Doo! And Kiss: Rock and Roll Mystery in 2016.
The celebrity won the People's Choice Awards for being the Favorite Crime Drama TV Actress for NCIS in 2017.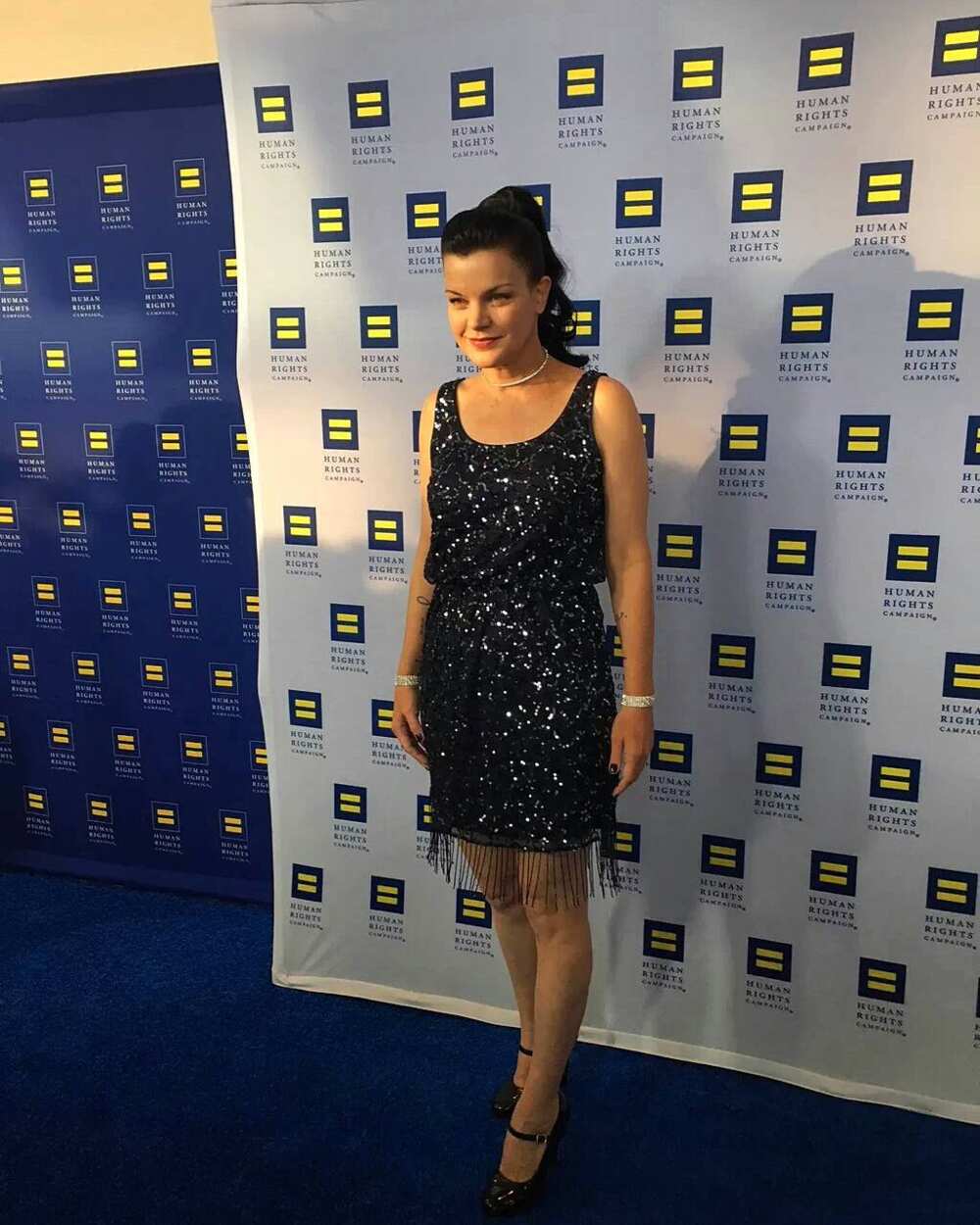 Why did Pauley Perrette leave NCIS?
On 7th June 2019, the famous NCIS actress declared that she was going to quit the show. This turned out to be shocking for most of her fans because she had always played the role of an eccentric forensic scientist in the series. After the headlines were made that Pauley Perrette leaves NCIS show in June 2019, she was interviewed on several channels why she had to leave the show. She claimed that she had faced major physical assaults and a dog bite, which are the main reason why she quit the fifteen-year starring role in the show.
Who is Pauley Perrette husband?
In October 2000, the actress got married to Coyote Shivers, an American musician, and actor. However, the couple separated after three years and made their divorce official on February 1, 2006. She met Michael Bosman, who worked as a cameraman in 2005. They had been engaged for four years before separating in 2009. After a few years, she became engaged to Thomas Arklie. As of 2020, the couple is still engaged but has not tied their nuptial knots.
How old is Pauley Perrette?
The celebrated actress was born on the 27th day of March in the year 1969. Throughout her life, she has struggled to ensure that she makes the best of her career life. The age of Pauley Perrette today is 51 years, 10 days old, as of April 5, 2020.
What is Pauley Perrette doing now?
From many sources, the actress is depicted to have moved on while still working for CBS. After Mark Harmon Pauley Perrette disagreement which pushed the actress to quit her job, she has not shown any signs of going back to the show. As of 2020, Pauley Perrette now has landed another starring role on the television series, Broke, as Jackie alongside co-star Jaime Camil. Pauley Perrette Mark Harmon's friendship came to an end after claiming that he was one of those who victimized her. Here is what she wrote on her Twitter handle concerning her absence from the show:
NO, I AM NOT COMING BACK! EVER! Please stop asking? I am terrified of Harmon and him attacking me. I have nightmares about it. I have a new show that is SAFE AND HAPPY! You'll love it! #HappyPlace Love y'all!
Pauley Perrette and Mark Harmon have not shared a word since the actress left to invest in other fields of personal interest.
What is Pauley Perrette net worth?
The celebrity has been working in the NCIS television series for 15 seasons. Out of her significant efforts, she was earning $200,000 per episode and more than 8 million dollars in one season. She has managed to live a lavish life throughout the years she has worked in the film industry. As of 2020, her gross net worth is roughly 25 million dollars. Without a doubt, the net worth will tremendously increase because she is still active e in the entertainment industry.
Pauley Perrette is a celebrated Hollywood icon and singer who is popularly known as Abby Sciuto in a CBS television series, the NCIS, for 15 years. After quitting the show, she had decided to retire from acting but due to public demand, she is back with another television show, Broke. She looks forward to succeeding in her new show coming up soon. The celebrity has successfully managed to be a good role model for many actresses in the film industry.
Source: Legit.ng