Shiri Appleby bio: age, husband, net worth, movies and TV shows
Shiri Appleby is a prominent film and television actress and director in the United States of America. Her fame significantly grew after filming as Liz Parker in Rosewell, a fiction drama series. She is also well known as Rachael Goldberg for having played in Unreal, a popular drama series. Shiri is a very just actress to her colleagues in the film and entertainment industry. The character has made her much liked by many film enthusiasts.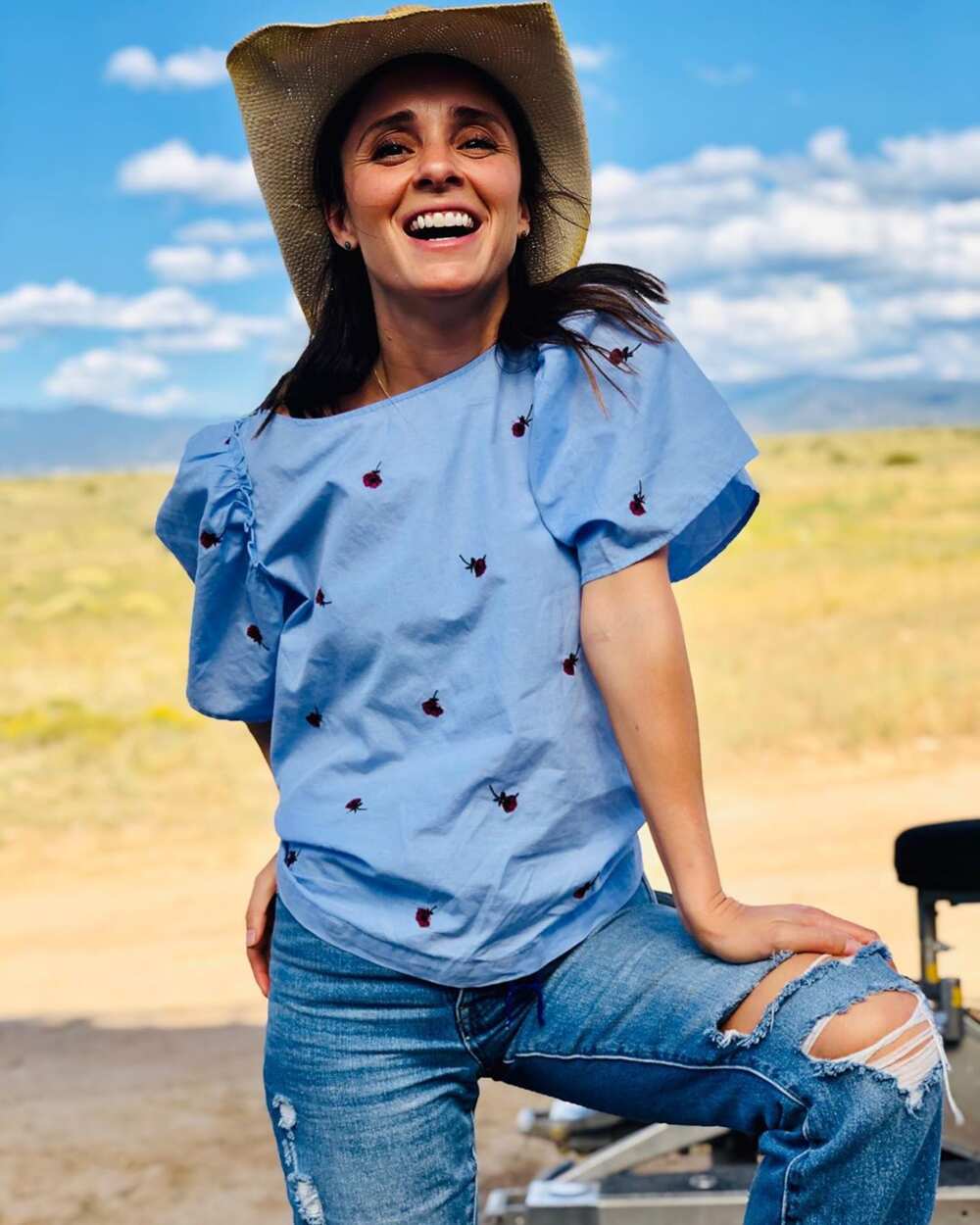 The talented and beautiful actress has several major film credits in her career life, such as Swimfan, A Time for Dancing, The Devil's Candy, Havoc as well as Charlie Wilson's War. Shiri has played lead roles in many films. Some of them include NBC medical drama series, ER, as Daria Wade, an intern, Dating Rules from My Future Self as Lucy Lambert, and Life Unexpected, as Cate Cassidy. The actress has also played various roles in films such as Girls, an HBO comedy-drama series and, Chicago Fire, an NBC drama series, among many others.
Profile summary
Birth name: Shiri Freda Appleby
Celebrated name: Shiri Appleby
Date of birth: December 7, 1978
Age: 41 years
Birth place: Los Angeles, United States of America
Shiri Appleby height: 5 feet 3 inches
Weight: 50 kg
Hair color: Medium brown
Eye color: Brown
Career: Actress, producer
Nationality: American
Zodiac sign: Sagittarius
Instagram: shiriappleby
Early life
The beautiful actress was born in Los Angeles on December 7, 1978. Her mother was a popular Jewish teacher, while her father was working in the telecommunications field. Her parents raised Shiri alongside her younger brother. The beauty's acting career started at the tender age of four years when she appeared in many commercials. Additionally, shooting music videos, shows, as well as television series helped her overcome the inborn shyness.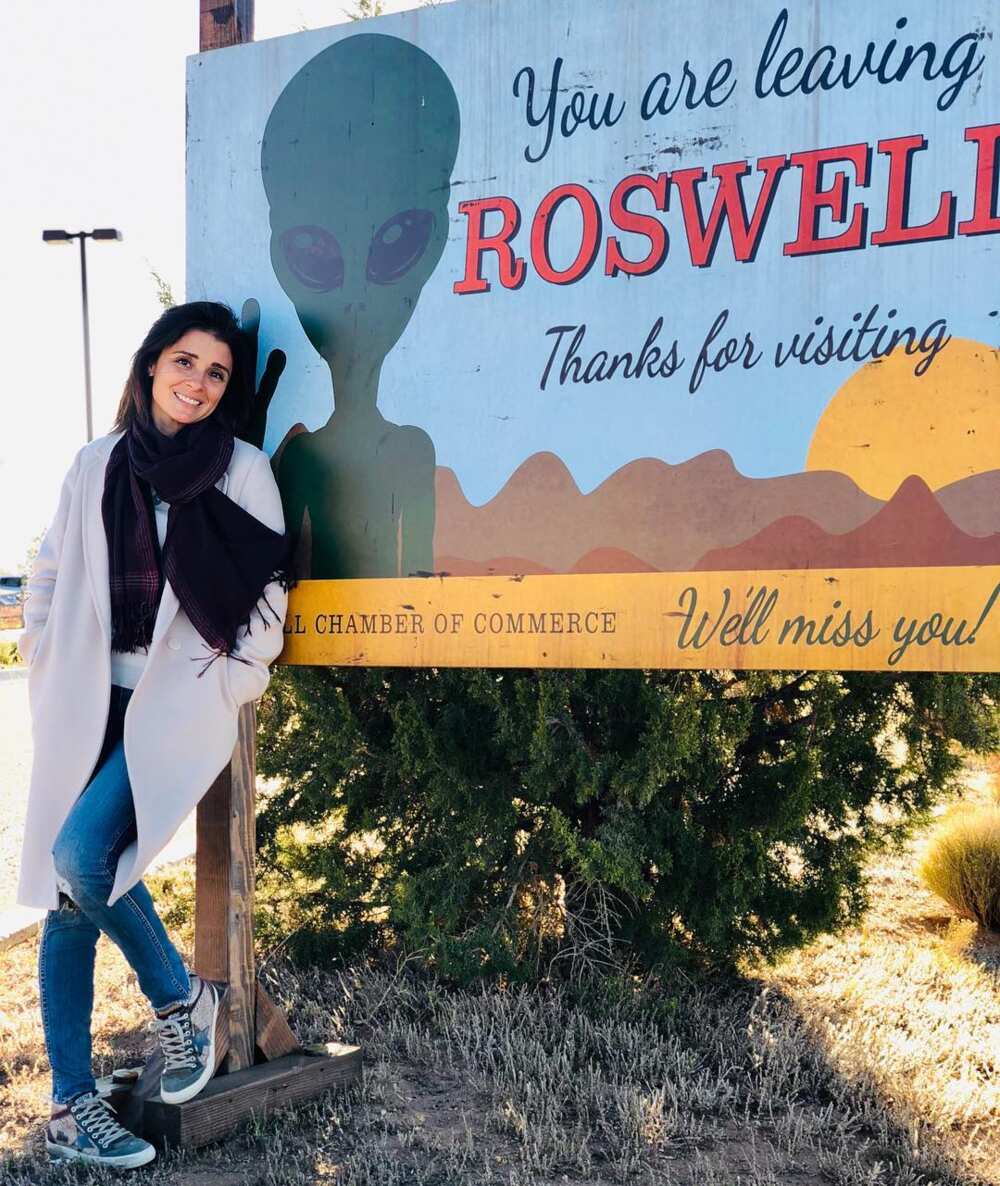 Education
The stunning actress is a former student for Calabasas High School. Having passed well in her exams, she joined the University of Southern California and pursued a Bachelor in English. After two years of studying, the actress starred in the film, Roswell. Her excellent acting skills made her qualify for another role in the movie, Life Unexpected. While still acting, she enrolled to pursue online psychology studies at the University of Phoenix, which she finished after 14 years and graduated in the year 2012.
Career
The beautiful Appleby started acting when she was only four years old after getting roles to advertise several products such as M&Ms and Cheerios. Her parents realized that she had an introvert personality and was very shy but passionate about acting. They paid acting classes for Shiiri to build her confidence. The talented actress got various guest appearances in different television programs such as Doogie Howser, M.D., Beverly Hills, 7th Heaven, Xena: Warrior Princess, Baywatch, and ER. In 2002, the beauty got breakthrough roles in a popular series, Rosewell, as Liz partaker, after trying other roles such as Maria and Isabela.
Her acting excellence made her qualify to feature in Six Degree, an ABC drama as Anya in 2006. The same year, she acted as Hildy Young in a Love and Die, a USA Network series. The series was aired for the first time in 2008. She has played in some short films such as, Carjacking, What love Is, Love Like Wind, as well as Charlie Wilson's War. Unfortunately, in 2010, she featured in the Life Unexpected, the CW network drama series, as Cate Cassidy, which was canceled after two seasons. The celebrity was also a co-starring and the producer of the movie, Dating Rules from my Future Self.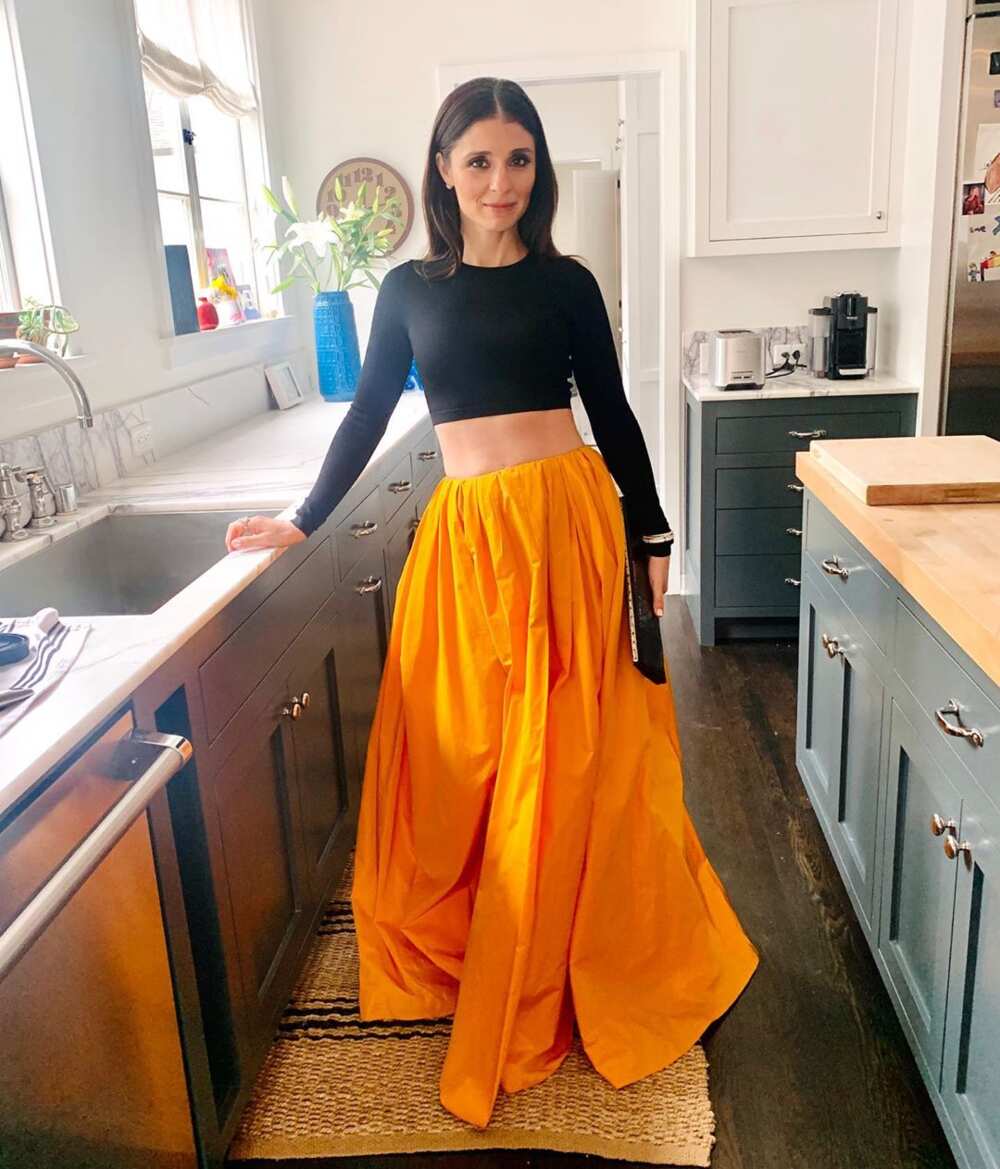 Shiri Appleby movies and TV shows
The actress's unique acting skills have been the reason why she has remained to be outstanding, among many other actresses. As a result, she has been given the most significant roles in many television series and movies, which have made her much recognized globally. She has been very hard working throughout her career life.
Movies
Enlisted below is a full list of all the Shiri Appleby movies:
The Killing Time in the year 1987 as Annie Winslow
Curse II: The Bite as Grace Newman in the year 1989
I Love You to Death as Millie in the year 1990
Family Prayers in the year 1993 as Nina
The Other Sister as Free sample girl in 1999
The Thirteenth Floor in 1999 as Bridget Manilla
Deal of a Lifetime as Laurie Petler in 1999
A Time for Dancing in 2002 as Samantha "Sam" Russell
Swimfan in the year 2002 as Amy Miller
The Battle of Shaker Heights in the year 2003 as Sarah
The Skin Horse as Carla in the year 2003
Undertow as Violet in the year 2004
When Do We Eat? as Nikkiin in 2005
Havoc in the year 2005 as Amanda
Love Surreal (also released as "Everything You Want") in 2005 as Abby
Thrill Of The Kill in 2006 as Kelly
I-See-You.Com as Randi Sommers in 2006
I'm Reed Fish in 2006 as Jill Cavanaugh
Carjacking as Cary in 2006
The Killing Floor as Rebecca Fay in 2007
What Love Is in the year 2007 as Debbie
Charlie Wilson's War in 2007 as Jailbait
Love Like Wind as The Ghost in 2007
The Happiest Person in America as Susan in 2012
Seven Minutes to Save the World in 2013 as Caroline
The Devil's Candy as Astrid Hellman in 2015
The Meddler as TV Daughter as 2016
An Entanglement as Violet Novak in the year 2016
Lemon in the year 2017 as Ruthie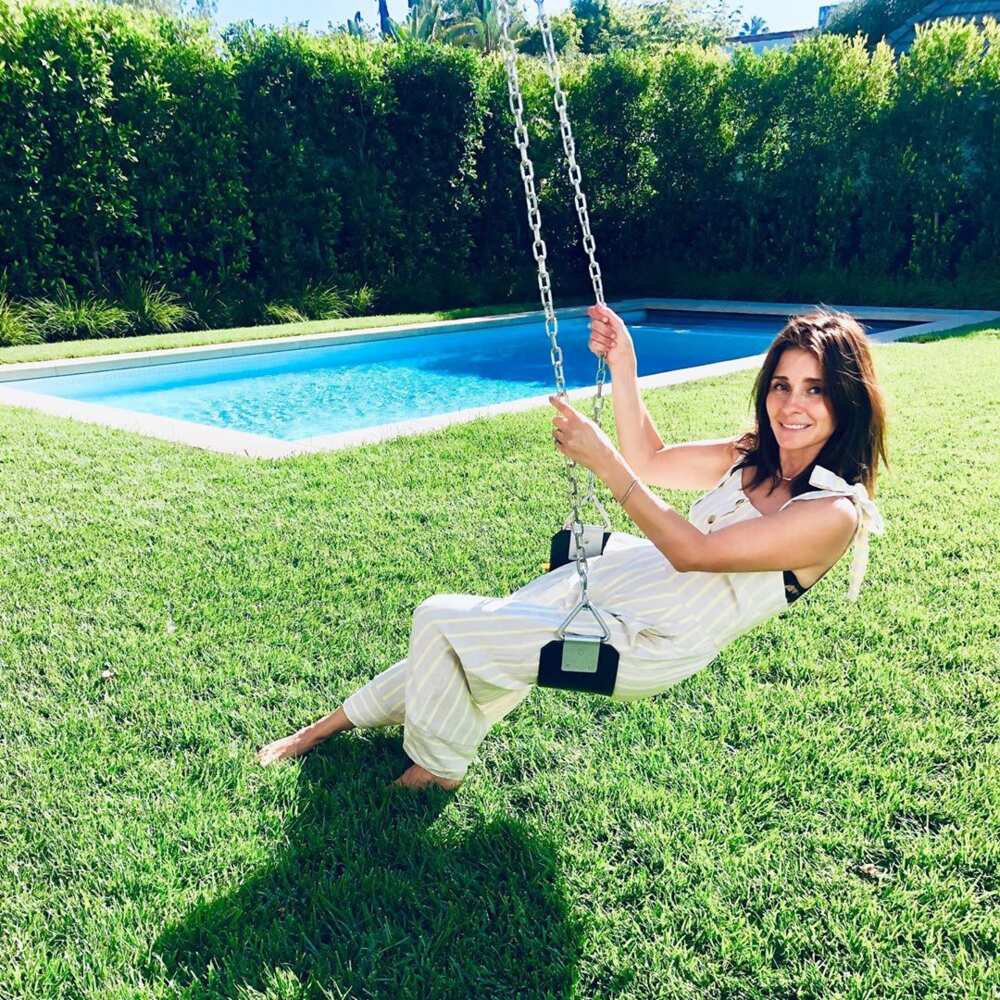 TV shows
Below is a full list of all the television shows which the beauty has been part of:
Santa Barbara as Little Girl in 1985
Blood Vows: The Story of a Mafia Wife in the year 1987
Thirty something in 1987 as Little Hope
Mystery Magical Special as Shiri in 1988
Go Toward the Light in 1988 as Jessica
The Bronx Zoo as Nicole in 1988
Freddy's Nightmares – A Nightmare on Elm Street: The Series as Marsha at 10 in the year 1988
Dear John as Girl in the year 1988
Knight & Daye as Amy Escobar year 1989
Who's the Boss? As Kid #1 in 1989
Knots Landing in 1990 as Mary Frances – age 10
The New Adam-12as Debbie Lavender in 1990
Sunday Dinner as Rachel in 1991
Perfect Family in 1992 as Steff
Doogie Howser, M.D. in the year 1993 as Molly Harris
Raven as Jess in 1993
Against the Grain in 1993 as Claire
ER as Ms. Murphy in 1994
Brotherly Love in the year 1995 as Fairy #1
Baywatch as Jennie in the year 1997
7th Heaven as Karen in 1997
City Guys as Cindy in 1997
Xena: Warrior Princess in 1998 as Tara
Beverly Hills, 90210 in 1999 as René
Movie Stars in 1999 as Lori
Roswell as Liz Parker from 1999 to 2000
The Amanda Show as Nerd in 2000
Batman Beyond in 2000 as Cynthia (voice)
Darklight in 2004 as Lilith/Elle
Everything You Want as Abby Morrison in 2005
Pizza My Heart as Gina Prestolani in 2005
Thrill of the Kill in the year 2006 as Kelly Holden
Six Degrees from 2006 to 2007 as Anya
Welcome to The Captain in the year 2008 as Heather
Fear Itself as Tracy in 2008
To Love and Die in 2008 as Hildy Young
Unstable as Megan Walker in the year 2009
ER as Dr. Daria Wade from the year 2009 to 2010
Life Unexpected from the year 2010 to 2011 as Cate Cassidy
Royal Pains in 2011 as Stella
Franklin & Bash as Emily Adams in 2012
Chicago Fire as Clarice Carthage from 2012 to 2013
Kristin's Christmas Past as Kristin Cartwell in 2013
Law & Order: Special Victims Unit as Amelia Albers in 2013
Girls from the year 2013 to 2014 as Natalia
Elementary as Dalit Zirin in 2014
Unreal from the year 2015 to 2018 as Rachel Goldberg
Code Black as Carla Niven in the year 2015
Law & Order: Special Victims Unit in 2019 as Kitty Bennett
Awards
Recognizing and awarding someone's hard work is very important. The beauty has been very hardworking in all the years she has been in the film and entertainment industry. As a result, she has been able to bag some awards. Here are the awards that Shiri has won.
Young Artist Awards in the year 2991 for being the best young actress in a Cable Movie
Teen Choice Awards in the year 2000 for being the best TV – Choice Actress
Critics' Choice Television Awards in the year 2016 for being the best actress in a Drama Series
Who is Shiri Appleby husband?
Shiri Appleby and Jason Behr started dating in the year 1999. However, after one year of romance, things fell apart, and therefore, Jason Behr and Shiri Appleby separated in the year 2000. Later on, she got engaged to Steve Shields and dated for a little while before separating. In the year 2007, she started another relationship with Zack Braff, but they realized in 2008 that they were not perfect for each other and separated.
Having been in several relationships that did not work out, the celebrity did not lose heart. Fortunately, a few years later, after the last separation, she met the love of her life, Jon Shook. Jon is a famous chef and restaurateur at the same time. In July 2012, the lovely couple got engaged and married months later.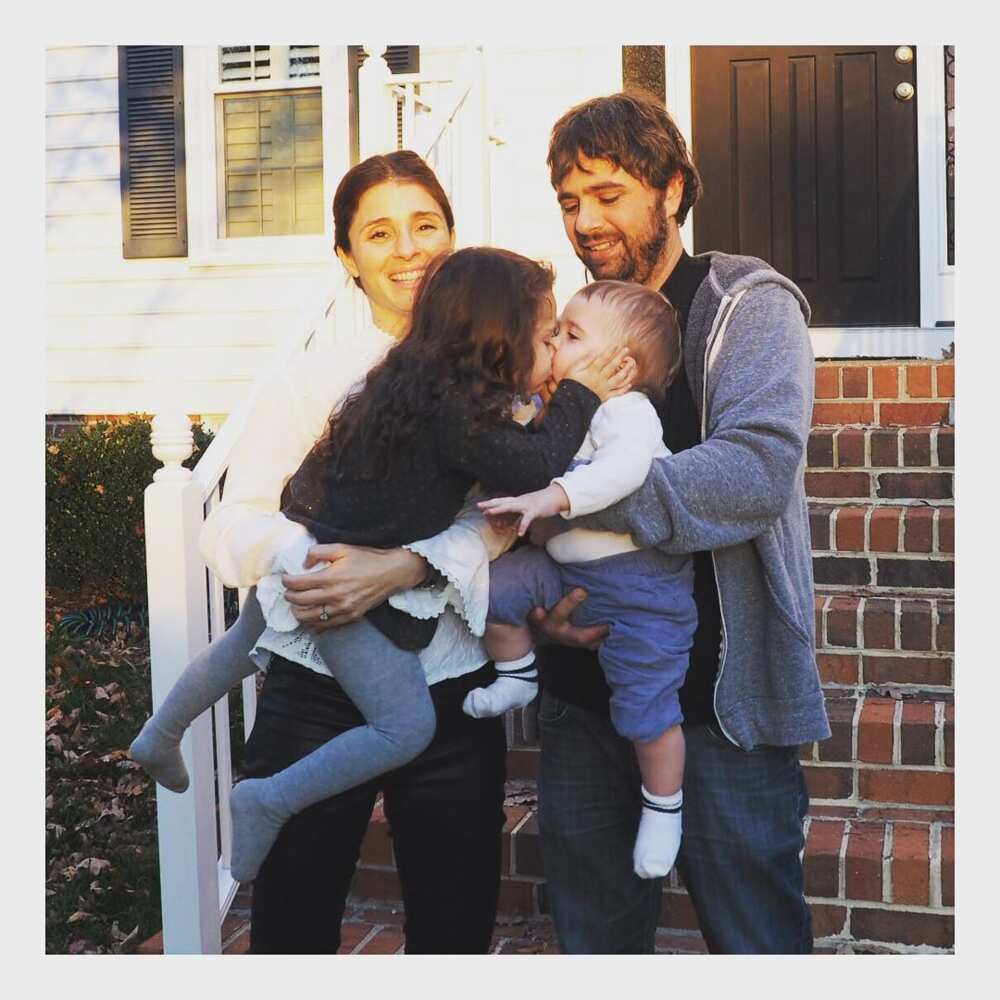 Who are Shiri Appleby kids?
Shiri Appleby Jon Shook marriage union was blessed with a firstborn child on March 23, 2013, and named her Natalie Bouader Shook. Two years later, on December 17, 2015, the beautiful couple welcomed their son, Owen Lee Shook. At that time, Shiri Appleby age was 37 years old. The family lives happily with a lot of love. The couple has remained to the best parents to their kids.
Facts about Shiri Appleby young
The celebrity was taken to auditions by her parents after realizing that she was shy and had begun acting like a toddler.
She had to attend high school and therefore put her acting career on hold.
While still studying, she worked at a restaurant as a waitress, and at the same time, she was a cheerleader in school.
The actress has visited Israel several times because her mother is an Israelite. She feels that this is the best way to be more connected to her family.
She likes getting art programs to promote her family's healthy living lifestyle and also for curbing animal cruelty.
In the year 1994, the actress appeared in the film, ER, a long-running medical drama in a pilot episode, a final season where she acted as an intern.
She got a breakthrough role when she played in the movie, Roswell, WB sci-fi drama, as a high school student who used to befriend aliens.
Shiri Appleby hot latest news
On Saturday, March 21, 2020., the Roswell stars, Jason Behr and Shiri Appleby, reunited amid of corona virus pandemic and took a photo together. This gave a heart attack to most of her fans. Appleby posted the photo on her Instagram handle and added an alien emoji just for fun, and she wrote:
Just trying to brighten your day. Sending love from Jason and I #Roswell.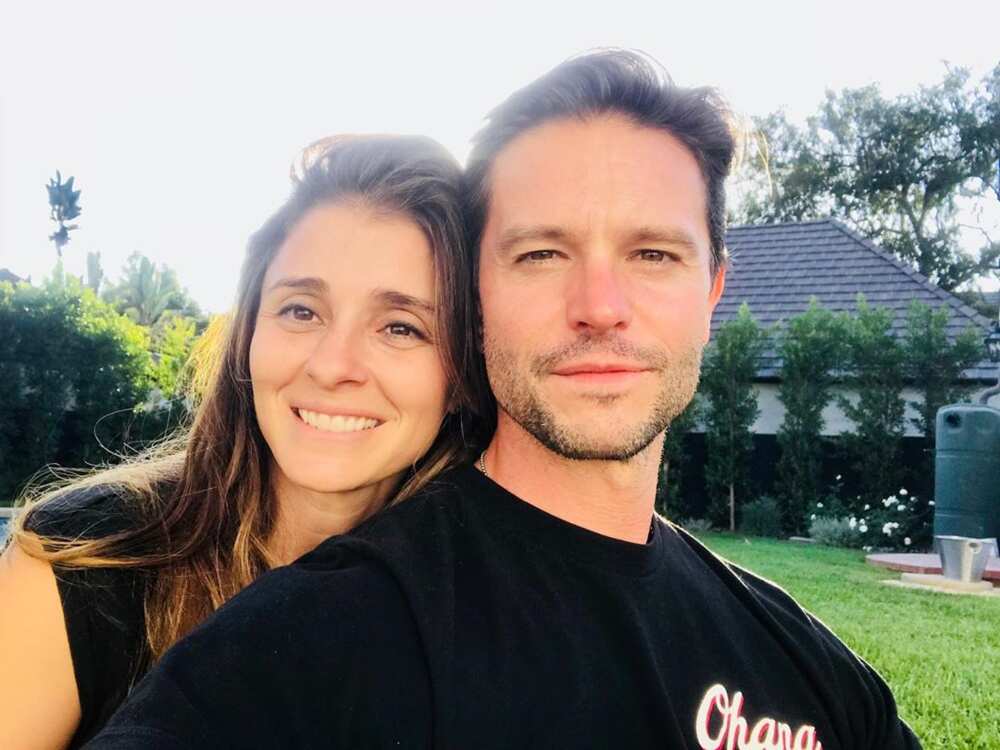 How much is Shiri Appleby net worth?
The beauty has been very hardworking and passionate about her job. As a result, she has accumulated a good amount of cash over the years. As of 2020, she is enjoying a gross net worth of about 1 million dollars. All of Appleby's wealth is from her acting career. Her passion for acting has been the reason why she has secured the best-paying acting roles in all the films and television shows which she featured in.
Shiri Appleby movies and television shows are among the most selling in the whole world. Her hard work and great passion to act has qualified the star for a number of nominations. She has played many roles in different famous TV shows and films. On a daily basis, her admirers have been increasing significantly globally. The beauty's passion for acting has made her be a great inspiration and role model for many upcoming actresses in the film and entertainment industry.
Source: Legit.ng