Lela Rochon bio: age, net worth, husband, kids, weight gain
Lela Rochon is an American actress who rose to fame in the late 1980s and early 1990s. While she had taken a step back from the public eye as from the early 2000s, she was recently thrust back into the limelight. Her family's dirty laundry was aired in public making many people curious about her.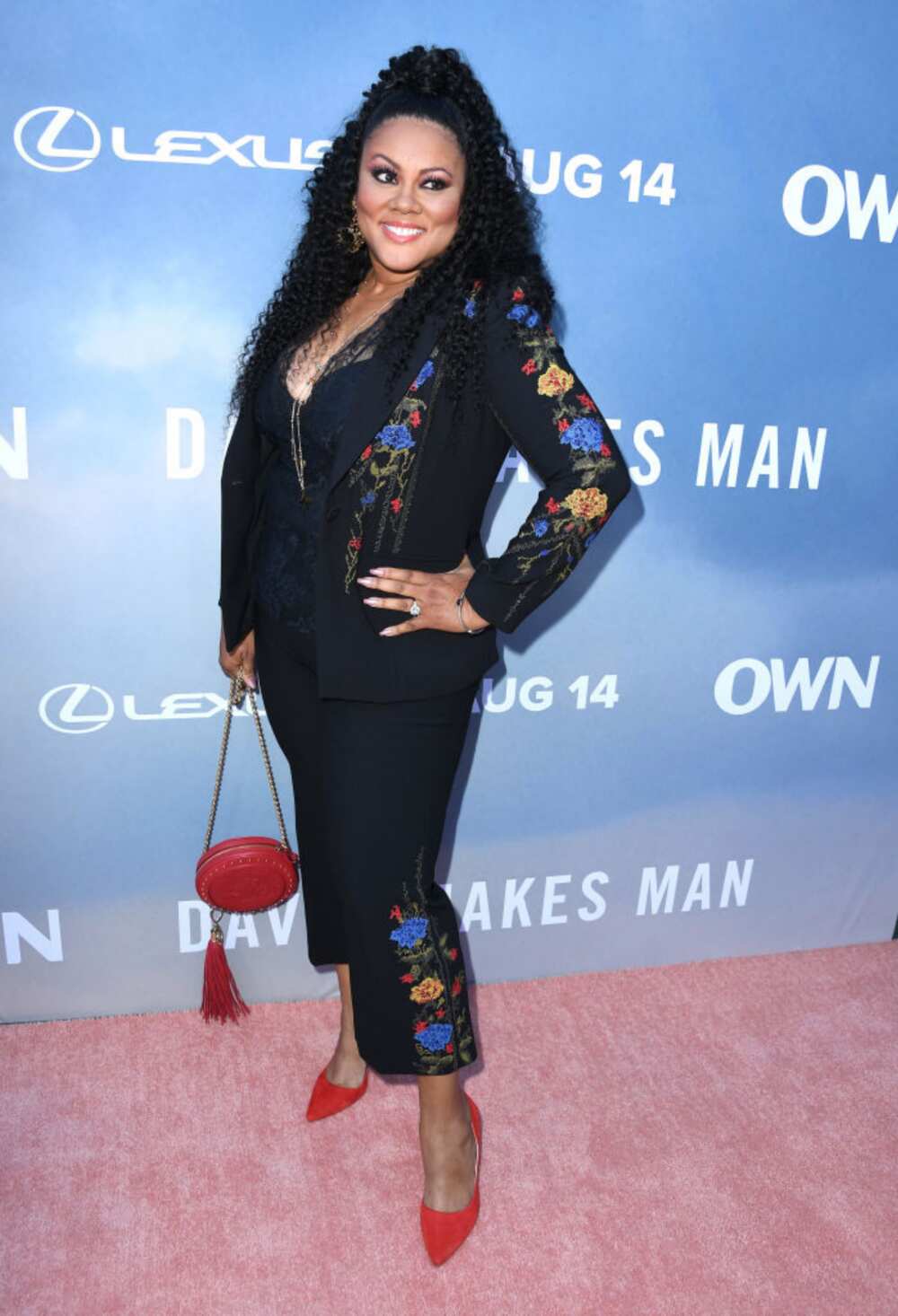 Here is all you need to know about the actress and former model.
Profile summary
Birth name: Lela Rochon Staples
Date of birth: 17th April 1964
Lela Rochon age: 56 years old
Place of birth: Los Angeles, California, USA
Zodiac sign: Aries
Nationality: American
Ethnicity: Haitian - American
Spouse: Antoine Fuqua
Height: 5 ft 9 in
Eye colour: Brown
Hair colour: Black
Profession: Actress
Net worth: $10 million
Family and background
How old is Lela Rochon? The former model is 56 years old.
The actress was born on 17th April 1964 in Los Angeles, California, to Samuel and Zelma Staples. Her father owned a graphic-arts business, while her mother worked as a nurse.
Lela Rochon young was a very competitive student. She attended Cerritos High School, where she not only was a star athlete and a member of the drama club but also excelled at basketball.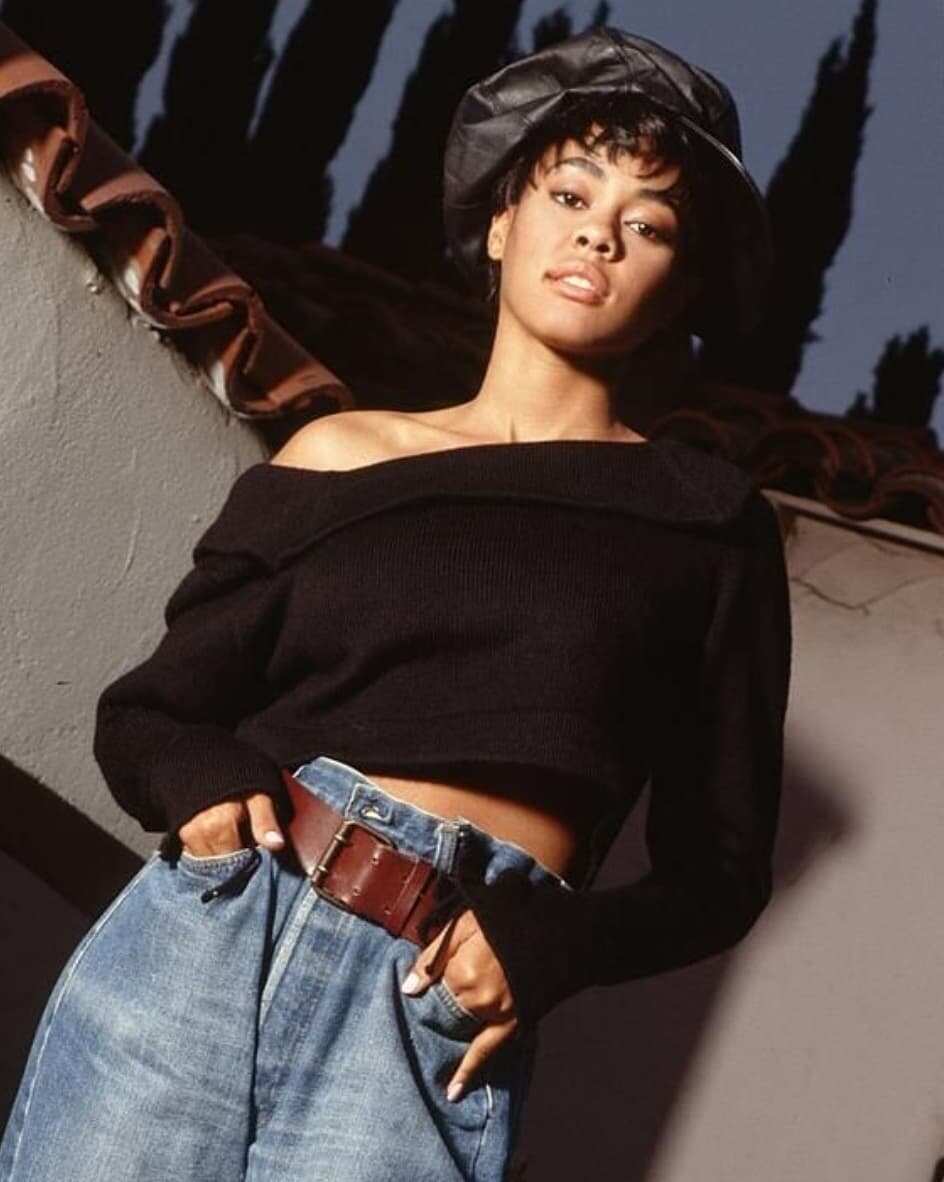 After graduating high school in 1982, the young star enrolled at California State University, Dominguez Hills, in Carson. She later graduated from the school with a Bachelor of Arts in Broadcast Journalism, with minors in Sociology and Theatre.
After graduation, she contemplated going to law school but eventually decided against it. Before becoming a famous actress, Lela worked as a model.
She also appeared in multiple commercials. Some of her best and most known work during this time was her numerous advertisements with the alcohol company Budweiser
Is Lela Rochon Haitian?
Yes, she is. While she was born in the United States of America, her ancestors came from Haiti. She is among other Haitian celebrities in Hollywood such Usher Raymond, Jason Derulo, Zoe Saldana, and Jimmy Jean-Louis, among others
Lela Rochon movies and TV shows
While she is mostly known for the 1989 film Harlem Nights, the star began acting years before that, in 1984. Her first credited scene was in the movie Breakin' 2: Electric Boogaloo where she played a dancer.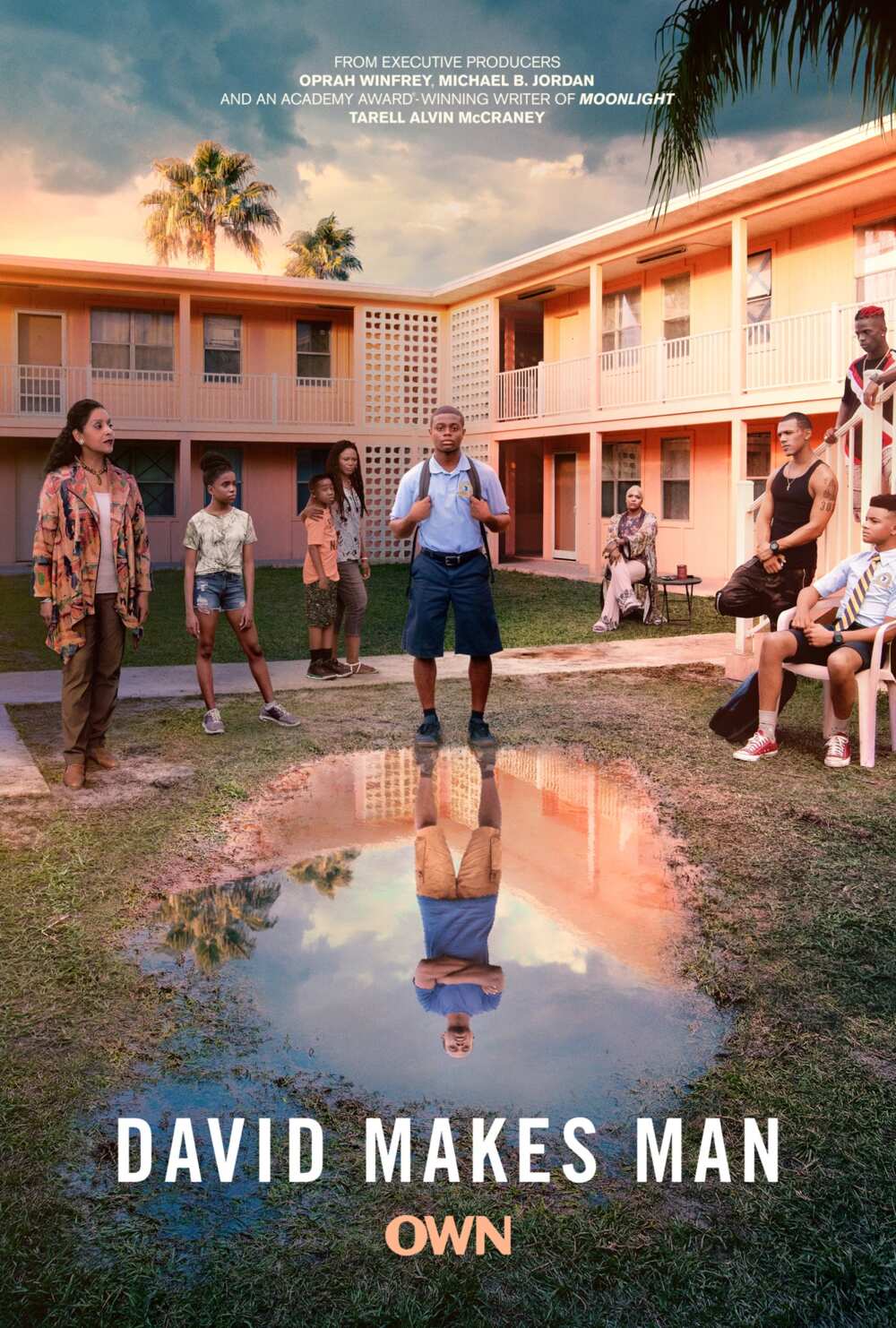 Here are some more films and TV series that the star has been in to date
A Bunny's Tale (1985) - Charlotte
The Wild Pair (1987) - Debby
Generations (1991) - Brandy Alexander in nine episodes.
Extralarge: Black and White (1991) - Wendy
Boomerang (1992) - Christie
The Meteor Man (1993) - Vanessa - Pretty Nurse
The Wayans Bros. (1995) - Lisa in 13 episodes
Waiting to Exhale (1995) - Robin Stokes. Other than Harlem Nights, this is another one of Lela Rochon movies that made her famous. Her role as Robin Stokes is just as renowned as her role as Sunshine in Harlem Nights.
Gang Related (1997) - Cynthia Webb
Why Do Fools Fall in Love (1998) - Emira Eagle
The Division (2001) - Inspector Angela Reide for 22 episodes
Fatal Secrets (2009) - Sharlene
Blood Done Sign My Name (2010) - Roseanna Allen
Let the Church Say Amen (2013) - Loretta Jackson
Training Day (2017) - Mrs. Craig in three episodes
David Makes Man (2019) - Alma in two episodes of this Oprah Winfrey Network drama show
How much is Lela Rochon worth?
Like many actors and actresses, the celebrity is extremely wealthy. As of 2020, Lela Rochon net worth is about $10 million.
Lela Rochon weight
The issue about Lela Rochon weight gain began mid last year (2019) after her husband Antoine Fuqua was photographed kissing another woman in Italy. Some took to social media where they claimed that her husband's infidelity was due to her weight gain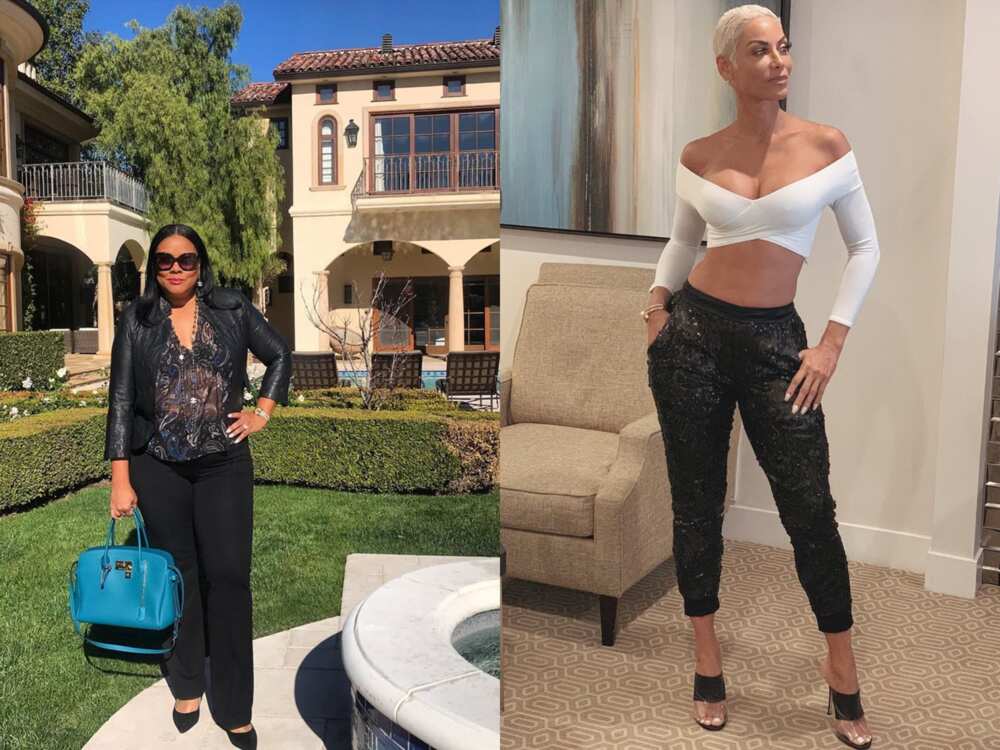 Who is Lela Rochon husband?
The former model and actress is married to American director Antoine Fuqua. The two have been married since 1999.
While the star and her husband have kept their private lives away from the public eye, their relationship was rocked last year when news of Fuqua's infidelity broke. While her husband never publicly apologized, Nicole went on the Wendy Williams Show where she apologized to the actress on live TV.
Is Antoine Fuqua still married to Lela Rochon? Yes, he is.
About a month after the scandal, she was photographed in public with her wedding ring on. To date, neither Fuqua nor the actress has spoken out publicly about the scandal.
The actress was previously married to actor and dancer Adolfo Gutierrez Quiñones. Adolfo is also professionally known as 'Shabba Doo.'
The two were married for five years- from 1982 to 1987. According to Shabba Doo, Lela is a lovely woman, and their marriage breakdown was all his fault.
Who are Lela Rochon kids?
The actress has two children with her current husband. They are
Asia Rochon Fuqua - Lela Rochon daughter was born on 28th July 2002. She is currently 17 years old and in high school. Asia is following in her mother's footsteps and participates in her school's drama productions.
Brandon Fuqua - He was born in May 2004 and recently celebrated his 16th birthday.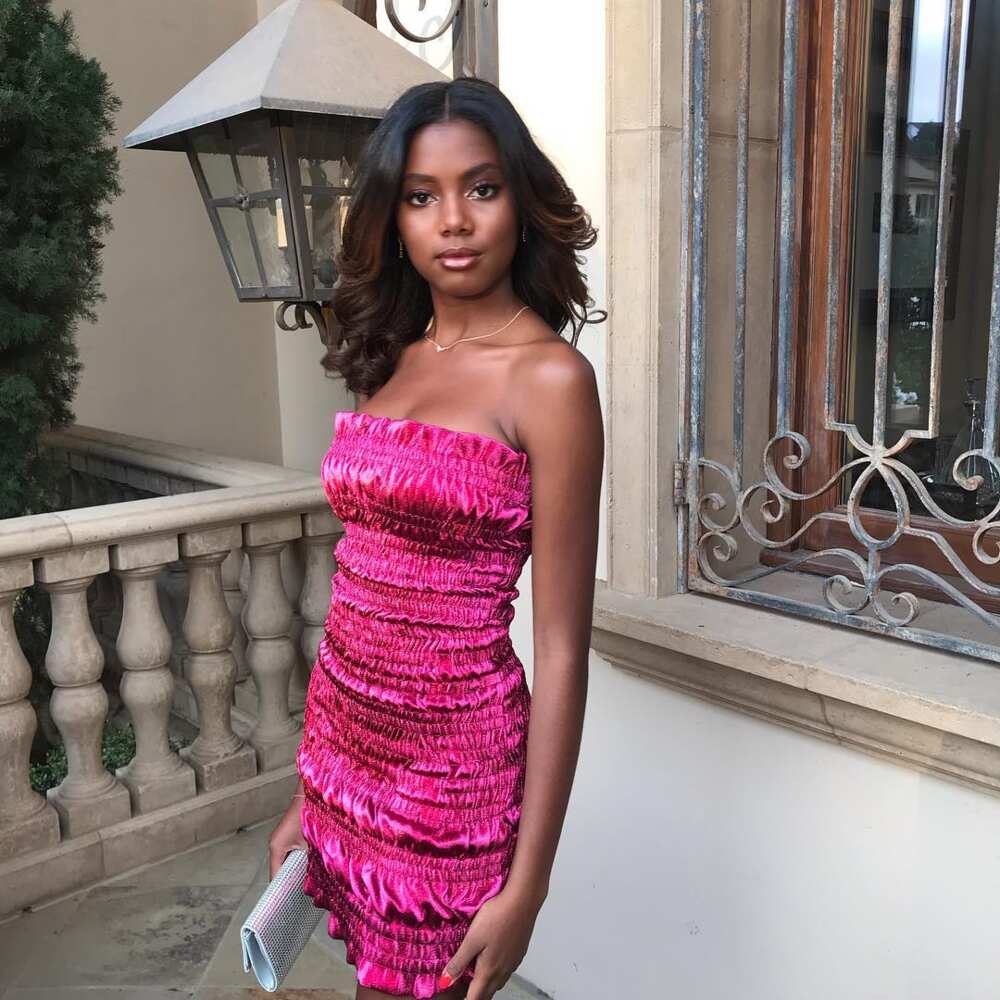 It should be noted that while she has two healthy children, the actress once suffered a miscarriage. It happened after Asia was born and her pregnancy, at the time, was five months along.
Where is Lela Rochon now?
So far, the star seems happy and content with her personal life. When it comes to work, it was rumoured that she would be starring in the comedy film False Commitment.
If you would like to keep up with the star, you can follow her on Instagram. Lela Rochon Instagram is verified, and she has 153,000 followers on the platform.
Despite being thrown back into the limelight through some unfortunate circumstances in 2019, Lela Rochon seems to have moved past her husband's very public infidelity. It looks like she might have found a way to forgive him and keep her family together.
Source: Legit.ng