Lesley-Ann Brandt bio: age, height, ethnicity, husband, children
Lesley-Ann Brandt is a renowned and talented South African actress. She is best known for her roles as Naevia on Spartacus: Blood and Sand, as well as the pansexual demoness Mazikeen on the television series Lucifer. On the latter, her character chooses to follow Lucifer -the titular character- out of hell and become a bartender in his club on earth. What else do you know about this fascinating actress besides her hugely famous television roles?
Lesley-Ann Brandt was born in Cape Town, South Africa, on 2nd December 1981. She moved to New Zealand when she was 17 years old and later settle in the United States. The actress is well-known amongst her fans for her charming character in real life and well-executed film and television roles.
Profile summary
Name: Lesley-Ann Brandt
Lesley-Ann Brandt age: 38 years
Date of birth: 2nd December 1981
Place of birth: Cape Town, South Africa
Zodiac: Sagittarius
Ancestry: Mixed (Dutch, Spanish, German, and East Indian)
Height: 5 feet 7 inches (170.18 centimeters)
Weight: 60 kilograms (132.277 pounds)
Occupation: Actress
Childhood and early career
In 1999, the actress and her family relocated from South Africa to New Zealand. Brandt began working in retail sales in the city of Auckland before later securing a position as a technology recruitment consultant.
After some modeling work, that actress was given roles in several television advertisements.
Learning the Meisner Technique
In 2008, the actress was trained in the renowned Meisner Technique. When students are learning the Meisner Technique, they practice the Repetition Exercise, an activity that is designed to train the actor's responses.
In this exercise, two actors face each other and say a phrase repeatedly, with variations in tone and intensity. It is designed to help move actors away from their comfort zones and promote truthfulness and spontaneity.
Debut acting role on Shortland Street
In 2007, the actress landed her first acting role in a soap opera called Shortland Street. However, this was a minor role, and she would soon get her big break two years later as one of the main characters on Diplomatic Immunity.
Lesley-Ann Brandt movies and TV shows
Here are the films and television shows in which the talented actress has appeared.
Films
A Beautiful Soul (2012) as Angela Barry
Drift (2013) as Lani
Duke (2011) as Violet
Heartlock (2019) as Tara Sharpe
InSight (2011) as Valerie Khoury
Painkillers (2015) as Guts
The Hopes & Dreams of Gazza Snell (2010) as Sharon
Television shows
Diplomatic Immunity (2009) as Leilani Fa'auigaese
Spartacus: Blood and Sand (2010) as Naevia
Legend of the Seeker (2010) as Sister Thea
This Is Not My Life (2010) as Hine/WAI Field Reporter
Chuck (2011) as Fatima Tazi
Spartacus: Gods of the Arena (2011) as Naevia
CSI: NY (2011) as Camille Jordanson
Memphis Beat (2011) as Adriana
Zombie Apocalypse (2011) as Cassie
Being Mary Jane (2014) as Tamiko Roberts
Killer Women (2014) as Amber Flynn
Single Ladies (2014) as Naomi Cox
Gotham (2014) as Larissa Diaz/Copperhead
The Librarians (2014) as Lamia
Lucifer (2016 – present) as Mazikeen
Who is Lesley-Ann Brandt husband?
The actress is married to Chris, one of her co-actors in Lucifer. Lesley-Ann Brandt and Chris Payne Gilbert dated for three years before the latter proposing in 2015. In 2017, the couple was blessed with their first child.
What is the name of Lesley-Ann Brandt baby?
In 2017, there were numerous photos on social media of Lesley-Ann Brandt pregnant. She later gave birth to a son named Kingston Payne Brandt-Gilbert.
Lesley-Ann Brandt height and other body measurements
The actress keeps her body in great shape, which helps in her physically-demanding television roles. Brandt currently weighs 60 kilograms, has a height of 170 centimeters, and body measurements of 34-27-35 inches at the bust, waist, and hips, respectively.
Post-birth fitness
The talented actress quickly got back into shape after giving birth by successfully losing most of the post-birth baby fat. She managed to do a vigorous training program, all while breastfeeding and playing her role as Mazikeen in Lucifer.
Interesting facts about Lesley-Ann Brandt
Here are several fascinating facts about the actress.
She is of mixed ethnicity: Lesley-Ann Brandt ethnicity has some elements of East Indian, German, Dutch, and Spanish roots. She also speaks fluent Afrikaans. As a reminder of growing up in Cape Twin, the actress has a tattoo of the African continent with a small dot depicting Cape Town.
She has often been mistaken for different ethnicities: Over the course of her work and travel, Brandt has often been mistaken for a wide range of ethnicities. For example, she has stated that she has been mistaken for Polynesian when she was in New Zealand. She has also been mistaken for both African-American and Latin-American descent when she is in the United States.
She undergoes regular rigorous training for the role of Mazikeen: Brandt trains for five to six days each week with her coach, Paolo Mascitti, to get her body into perfect shape. The training schedule also applies to her co-stars Tom Ellis and Kevin Alejandro.
Brandt read the original Lucifer comic: The television show is based on a comic created by Neil Gaiman. After being cast as Mazikeen, Brandt read the comic and fell in love with her character even more.
She was not the original Mazikeen: While Brandt seems like the perfect person to play the pansexual demon torturer, the role had been originally given to another actress, Lina Esco, who now plays a role in the television show SWAT.
She makes use of her real-life experiences in her Mazikeen role: Brandt used her move from South Africa to New Zealand as inspiration for her character in Lucifer. Brandt found it difficult to leave her friends and culture behind, a struggle that Mazikeen also undergoes after leaving hell.
She got a pendant engraved with the name 'Appeltjie': Lesley-Ann's grandfather used to call her Appeltjie, which means 'little apple'. Before her wedding, her husband gave her a pendant with the word 'Appeltjie' engraved on it in honor of her grandfather.
Who is Mazikeen in the Bible?
Although the name Mazikeen may sound biblical, it is not found anywhere in the Bible. The name is loosely based on the Hebrew word 'mazzikim' which means 'harmful spirits.'
Some Lesley-Ann Brandt hot photos
Here are some stunning images of the renowned actress.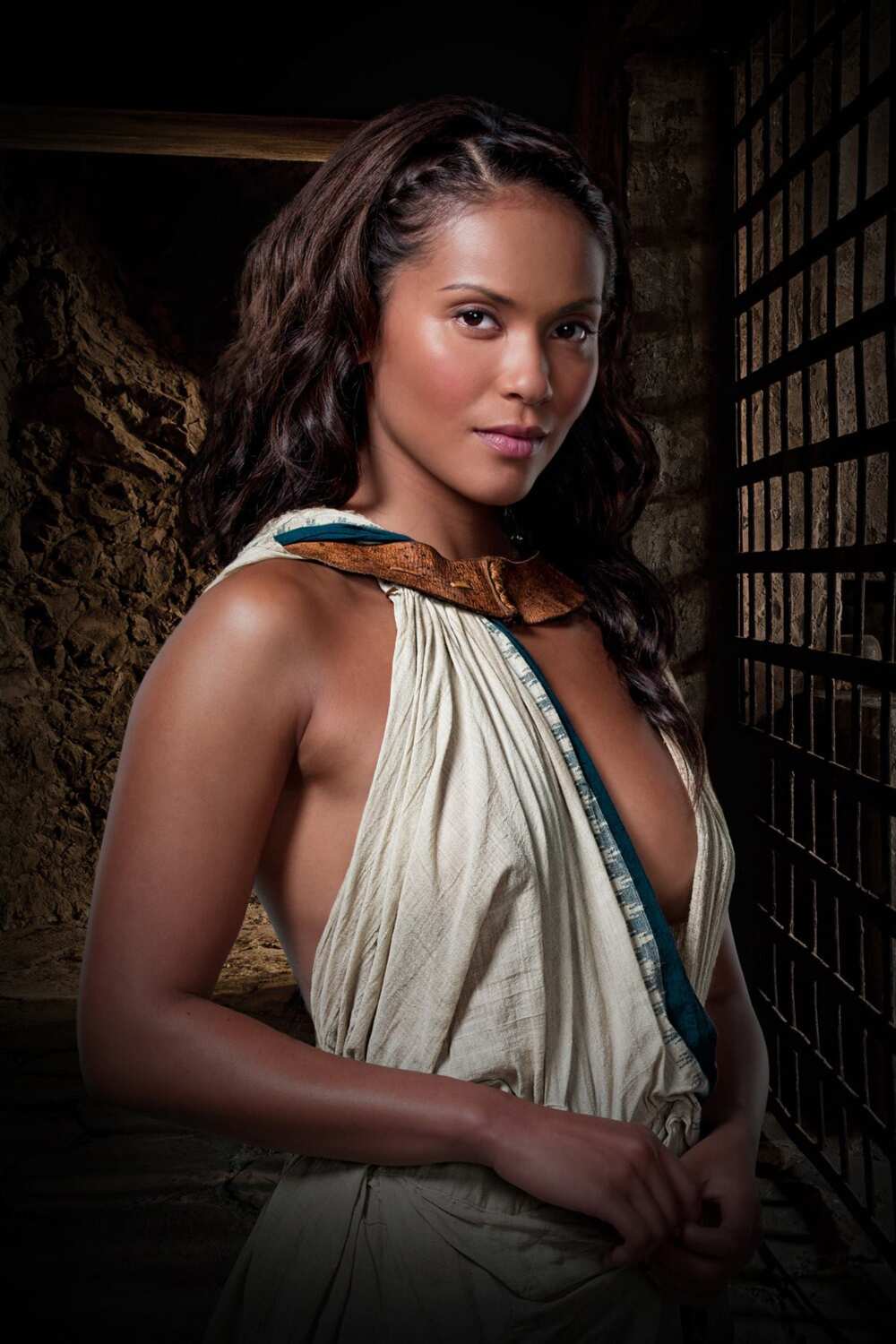 The actress looking great.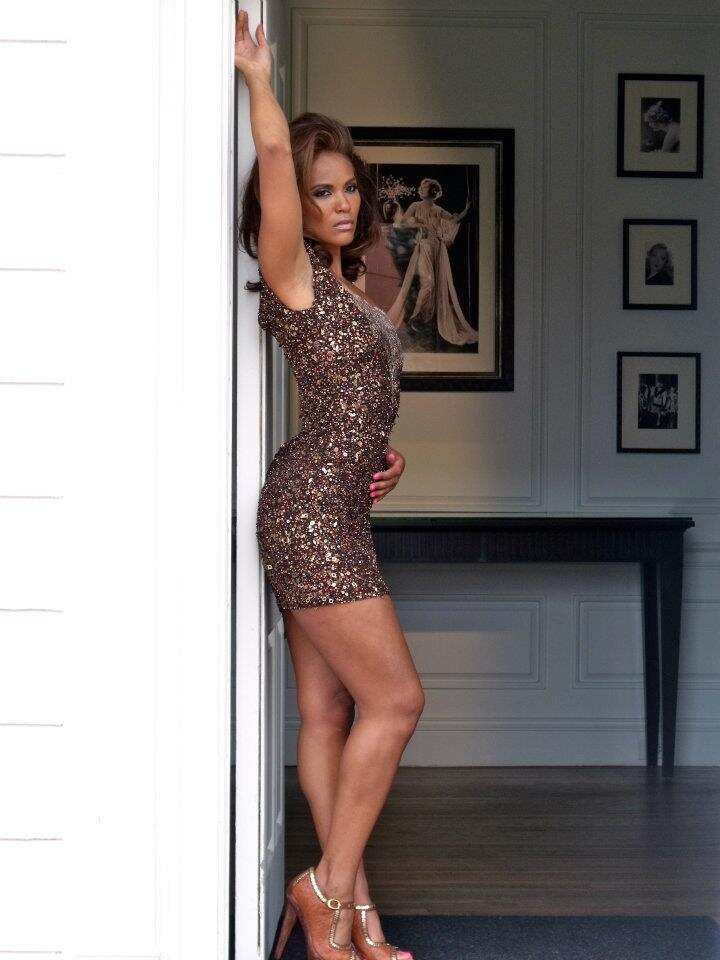 Lesley-Ann Brandt is undoubtedly one of the best African-born actresses to watch. Her acting prowess and charm have won her fans all over the world. What did you find most interesting about the actress?
Source: Legit.ng