Nia Peeples bio: age, spouse, children, martial arts, net worth
In the past two decades of her life, Nia Peeples has been associated with controversies that many people can take. She has been in the news for good things, rumors and criticisms. For a lady who has been in several marriages that ended in divorce, this is expected. Apart from those reports, she has had a fantastic career in the movie industry. She is reckoned as a successful singer too.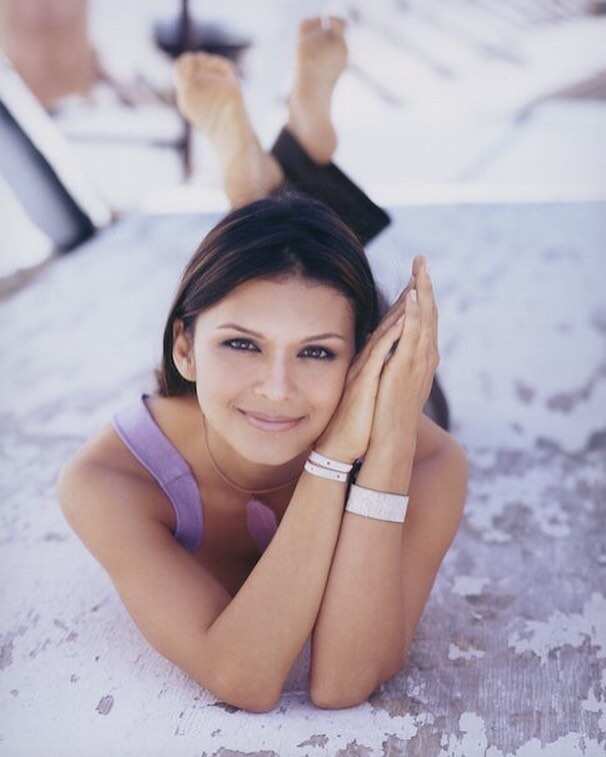 Nia is known to some people as the lady that presented Paul Feig with The Sprit Horse Award for Best picture in 2003 during one of San Diego Film Festivals. Nia Peeples hot photos on that day drew much attention to her. She has also been nominated as an outstanding actress in a daytime drama series.
Summary of Peeples profile
Full name: Virenia Gwendolyn Peeples
Nickname: Nia Peeples
Date of birth: 10th of December, 1961
Birthplace: Los Angeles, California, USA
Residence: Topanga, California
Age: 58 years old
Zodiac sign: Saggitarius
Profession: Singer and actor
Famous as: Pam Fields of Pretty Liars
Nationality: American
Ethnicity: White
Religion: Christianity
Net worth: 3 million dollars
Eye color: Light brown
Hair color: Dark brown
Height: 5 feet and 1 inch
Weight: 55 kg
Parents: Robert (father) and Elizabeth Peeples (mother)
Children: Sienna and Christopher
Background information on Nia
The Pretty Liars actress was born on the 10th of December, 1961, in California, United States of America. She shares a German, Spanish, French, and Filipino ancestry. Her dad was an artist while the mum was a flamenco dancer. The seasoned singer is famous for playing in the Pretty Little Liars as Pam Fields. The television series was a breaker for the actress.
Most people who are conversant with happenings in Hollywood are familiar with her name. She has been actively involved in the movie industry since 1981. Among other movies that she has featured in, The Young and Restless was among the most popular. She played the role of Karen Taylor in the popular television series.
Actress Nia Peeples has also made waves as a singer. In the past, she was involved in some dance music and R&B. Nia has a great passion for empowering students and women at large. Apart from her career, she enjoys reading geometry and quantum physics. She has the book, The Little Apple Tree, to her credit. Currently, she is working on her second book.
How old is Nia Peeples now?
Nia Peeples age comes as a surprise to many people who judge from her physical outlook. The American singer currently is 58 years old. She was born on the 10th of December, 1961, which implies that by December 2020, she would be celebrating her 59th birthday.
Is Nia Peeples married now?
Sadly, the American actress has had few failed marriages. Her first marriage was to the popular vocalist, Howard Hewett. Their union lasted from 1988 to 1993 before they separated. One year after Nia Peeples young marriage ended, she was already married to Guy Ecker. Nia Peeples spouse was an actor at that time.
Unfortunately, her marriage with Guy crashed again in 1986. That year, Carlo Imperato engaged her, but their relationship did not last beyond 1987. After a long break, she got married to Lauro Chartrand in 1997. They lived together for seven years before they called it quits. It was in 2004 that she married Sam George. This was her longest marriage. However, the union ended in 2015 through a divorce. She is unmarried now.
Who is the father of Nia Peeples children?
All of Nia Peeples children come from her union with different men. She had a daughter with Lauro. Her name is Sienna Noel. Christopher is her son, and she gave birth to him for Howard Hewett, while Jon Michael is from her marriage with Guy Ecker.
What belt does Nia Peeples have in martial arts?
The singer holds a 4th-degree black belt in Oki Ryu Kempo and also in Wushu. Nia Peeples martial arts training was under Bruce Fontaine.
How much is Nia Peeples worth?
Nia Peeples net worth is valued at 3 Million Dollars, according to Celebrity Net Worth. She has earned a fortune from her profession as a singer and actress. For over three decades, she has been in the entertainment industry. It is therefore not out of place to have a net worth of such amount. Nia has also been involved in many television shows. This has contributed to her income immensely.
Movies and TV shows
Since her first appearance on the screen in 1981, the professional actress has featured in many movies. She played a leading role in many of them while playing a supporting or extra role in a few of them. Here is a list of some of Nia Peeples movies and TV shows, starting from her latest movies.
Ulysses Coyote (2020)
Miracle Underground (2020)
The Untold Story (2019)
Purgatory by Dante (2019)
Mistrust (2018)
Inferno by Dante (2018)
Lavalantula (2015)
Werewolf: The Beast Among Us (2012)
23 Minutes to Sunrise (2012)
Battle of Los Angeles (2011)
Firedog Haley (voice) (2010)
The Outside (2009)
Citizen Jane (2009)
Alpha Mom (2006)
Special Unit (2006)
Connors' War (2006)
Inside Out ((2005)
Sub Zero (2005)
The Coven (2004)
The Chang Family Saves the World (2002)
Half Past Dead (2002)
Bruised Michelle (2001)
The Riff (2001)
Alone with a Stranger (2000)
Blues Brothers (1998)
Odd Jobs (1997)
Tower of Terror (1997)
Terminal (1996)
Improper Conduct (1995)
My Name Is Kate (1994)
I Don't Buy Kisses Anymore (1992)
Perry Mason: The Case of the Silenced Singer (1990)
DeepStar Six (1989)
North Shore (1987)
A Single Light (1981)
Nia Peeples is an actress who is well known to many kids of the 1980s. She was admired for her ability to combine her career as a professional actress with singing. She was exceptional in both of them. Though she faced a lot of troubled marriages, the talented actress was able to maintain a good stand in the entertainment industry. Presently, she is having a good time as an author.
Source: Legit.ng