Hogan Gidley bio: education, wife, career, age
Hogan Gidley is an American Republican party political aide who is currently serving as the White House Principal Deputy Press Secretary. He was once a TV reporter. Where is Hogan Gidley from? How much does he earn annually?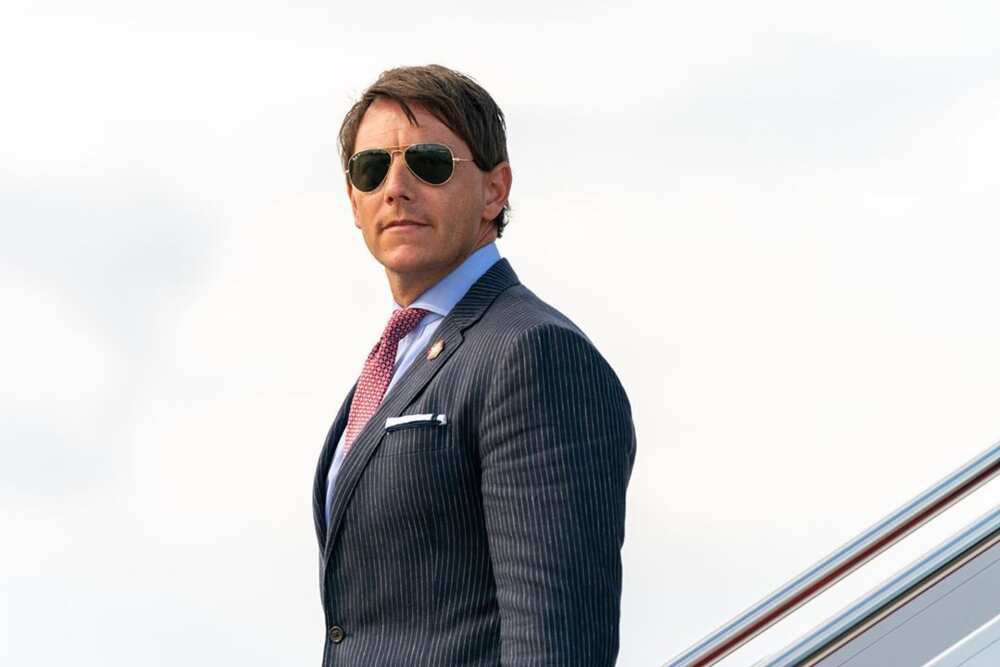 The American politician has held numerous positions in his political career. He is also known for working as director of media operations for former Arkansas Governor Mike Huckabee. What is Hogan Gidley age? Is he married? Find out more about the celebrity, including his career at White House, salary and net worth.
Profile summary
Full name: John Hogan Gidley
Place of birth: El Dorado, Arkansas, USA
Profession: Politician
Position: White House Principal Deputy Press Secretary
Party: Republican
Education: University of Mississippi
How old is Hogan Gidley?
What is Hogan Gidley birthday? Although his birth date is unknown, the White House politician was born in El Dorado, Arkansas, USA. However, there is little information regarding Hogan Gidley personal life. His Twitter bio indicates that he is a Christian.
Hogan Gidley education
He graduated from the University of Mississippi or Ole Miss with a degree in Broadcast Journalism and a minor in Political Science in 1998.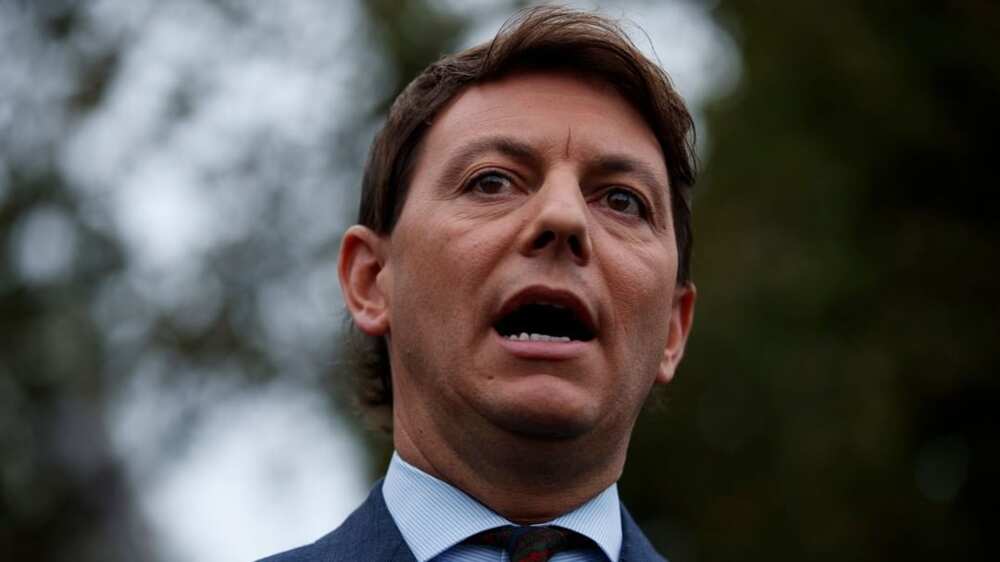 Career
After graduation, he landed a job at KAIT in Jonesboro as a television news reporter. Hogan had an interest in national politics, which saw him report on state politics in Arkansas. He later became the director of media operations for Arkansas Governor Mike Huckabee. Some of his past roles before joining the Trump administration include:
He once served as the Director of Huck PAC.
He also worked as Executive Director of the South Carolina Republican Party.
Gidley served as Press Secretary to the David Beasley for Senate campaign.
The politician also served in The Karen Floyd for Superintendent of Education campaign.
He also once served in US Senator Elizabeth Dole's campaign committee.
Hogan Gidley White House
The Trump administration appointed Gidley as the Deputy Assistant to the President and Principal Deputy Press Secretary back in October 2017. He replaced Raj Shah, who left to work for a Florida and Washington-based lobbying firm, Ballard Partners, to lead its nascent Media Group.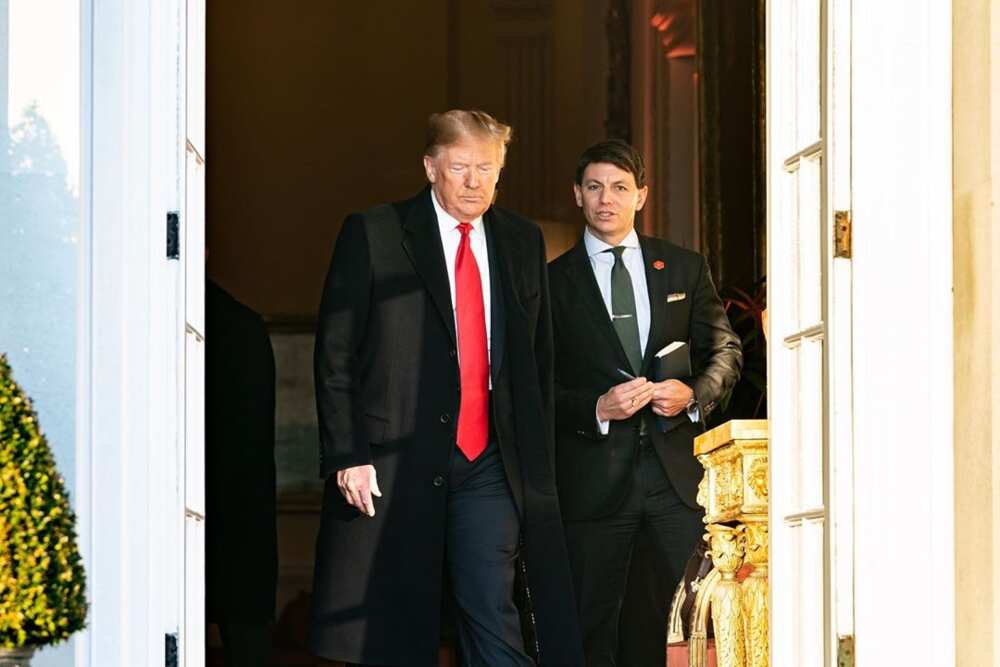 His role focuses on issues related to the Department of Defense, Department of Homeland Security, and the Department of State.
He was one of the candidates expected to replace Sarah Sanders as White House Press Secretary after she stepped down from the role in June 2019. However, Trump appointed Stephanie Grisham to take the position, while the University of Mississippi graduate continued in his role as Deputy Press Secretary.
In June 2019, he posted a video of him hitting a golf shot from the 14th hole of the course in slow motion at Trump International Golf Links & Hotel Doonbeg, Ireland. The post on Hogan Gidley Instagram garnered many views, with some people criticizing him for misusing taxpayers' money.
Hogan Gidley net worth
The El Dorado-born politician has made quite a fortune in his career. He is currently one of the White House employees earning more than $100,000 yearly.
According to the 2019 White House report, Hogan Gidley salary was $168,000 annually, which is a rise of $38,000 from what he received in 2018.
Hogan Gidley wife
Is he married? Hogan is not married. He also does not have children and prefers keeping his personal life private.
Other lesser-known facts about the Ole Miss alumnus
Here are additional details about the politician that you need to know.
He has a dog named Toddy, named after the Ole Miss fight song. The dog was a gift by Mike Huckabee.
In 2010, he was appointed the Director of Huck PAC to replace Huckabee's daughter, Sarah Sanders, who was running for the Arkansas Senate race.
The El Dorado-born politician later served under Sarah who was then the White House Press Secretary.
He revealed that he was a fan of American political commentator Christopher John Matthews when he was still a young reporter.
He also worked as a weatherman on local TV before joining politics.
Apart from his political career, he also is dedicated to health and physical fitness.
In Jan 2020, his shoes made headlines and drew many comments and criticisms from the public.
Back in 2018, he criticized the Democrats and mainstream media of 'creating chaos more than the Russians.' He recently called out the two groups for lying about Russia's alleged interference in the 2020 elections.
He is also active on some social media platforms. Hogan Gidley Twitter has over 10,000 followers, while his Instagram account has more than 4,500 followers.
On Jan 10, 2020, Hogan tweeted to defend the Trump government for killing Iranian major general, Qassem Soleimani, in an airstrike in Baghdad without congressional approval. He compared the decision to the killing of Osama Bin Laden, al-Awlaki, and Mohammed Gaddafi during the Obama administration.
Despite facing numerous criticisms in his career, Hogan Gidley remains an influential politician in the Trump administration. He is among the renowned defenders of the president.
Source: Legit.ng