Tracy Grimshaw bio: age, partner, weight gain
The private life of Tracy Grimshaw has been under media scrutiny recently, yet, her only perceived crime is that she is single at 59 years of age. However, what haters could not take away from her is her exceptional work ethic which has brought her to famous people like Oprah Winfrey. The top TV personality has interviewed more than 14,000 celebrities from different parts of the world.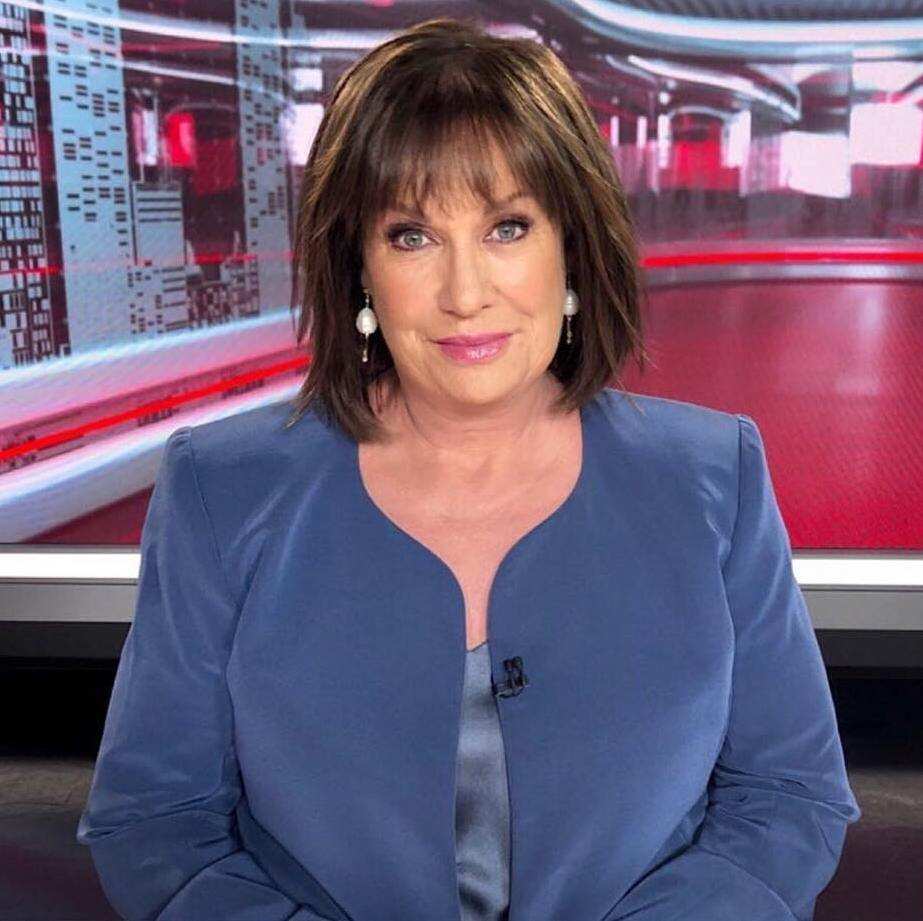 Tracy Grimshaw is an Australian TV host and actress. The A Current Affair host has successfully remained active in her chosen field for more than three decades. This makes her one of the most popular TV hosts in Australia. Her fame spread beyond Australia after playing the voice of Katie Current in Shark Tale, an animated film that featured top Hollywood actors like Will Smith, Angelina Jolie, and Robert DeNiro.
Grimshaw's profile summary
Name: Tracy Jane Grimshaw
Nationality: Australian
Place of birth: Melbourne, Australia
Date of birth: 3rd of June, 1960
Age: 59 years
Height: 5 feet and 6 inches
Weight: 74 kg (163 lbs)
Marital status: Single
Profession: TV host, journalist, and actress
Religion: Christianity
Ethnicity: White
Eye color: Green
Hair color: Blonde
Tracy Grimshaw biography
Where was Tracy Grimshaw born? The TV host was born in Melbourne, the capital of Victoria (one of the biggest cities in Australia) to Barbara Grimshaw (mother) and a father whose name is undisclosed.
Tracy Grimshaw young completed her high school and college education in Melbourne. Ms Grimshaw had earlier wanted to be a veterinary doctor, but she later changed her mind and studied literature. She is a TV host today after completing her internship in Journalism.
The TV presenter was raised with two other siblings. In 1981, the Australian TV host was already in the newsroom of Melbourne's Channel Nine.
She patiently served as a reporter for four years and then moved up the ladder to make her first TV presentation on the same channel. In the same manner, she started as a reporter for A Current Affair and rose to become the program's host.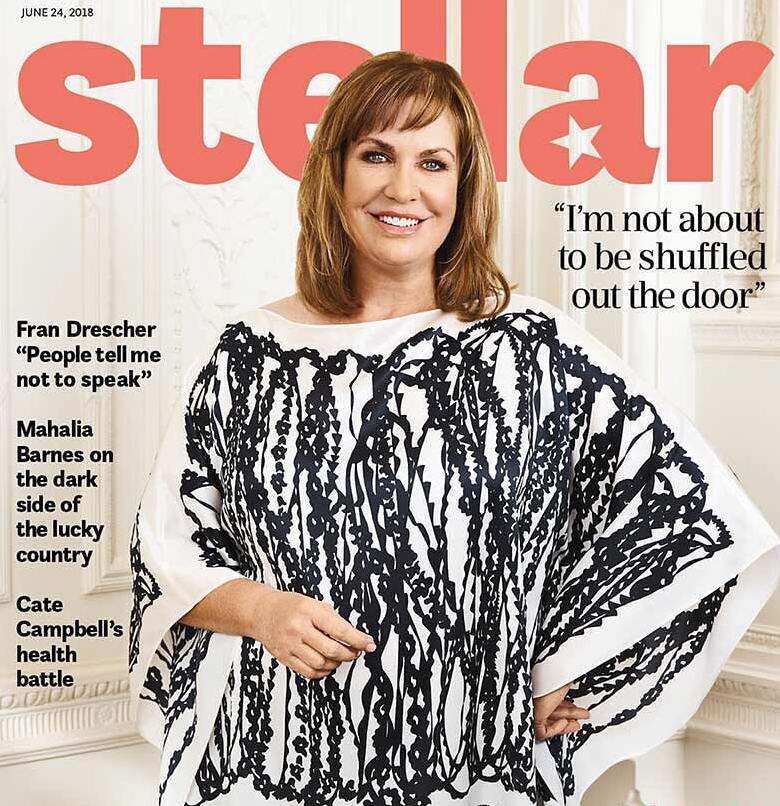 The top ACA host loves horse riding. On her official Twitter account profile, she describes herself as an animal lover. She dreams of becoming an equestrian gold medallist at the Olympics someday.
Her love for horse riding led to a severe accident in 2015. She was hospitalized and later revealed that the helmet she wore had saved her life.
Tracy's career
In 1996, she hosted TODAY together with Steve Liebmann and held the role for nine years. By 1998, she had become a consistent face on Channel Nine. She hosted Animal Hospital, a reality TV series, and was a commentator on Wide World of Sports. She also hosted Our Country, a documentary series.
The most significant moment in her career came in 2005 when she featured in a Hollywood movie. Ms Grimshaw played Katie Current, a fish journalist in the Australian version of the movie Shark Tale. She featured alongside big actors in Hollywood like Angelina Jolie and Will Smith. Shark Tale is an animation drama from Dreamworks Pictures.
She has successfully interviewed thousands of notable personalities, including Prime Ministers and top sportsmen. She is famous for her quick questions and behaviour onset. In 2009, she earned the Walkley Award for Broadcast and Online interviewing.
However, Tracy Grimshaw weight gain has also attracted contrary recognition. She was nominated as the worst dressed personality at the 2009 Logie Awards. She decided to boycott the awards until 2018.
How old is Tracy Grimshaw?
Tracy Grimshaw age is 59 years. She was born on the 3rd of June, 1960. Besides weighing 74 kg (163 lbs), Tracy Grimshaw height is 5 feet and 6 inches.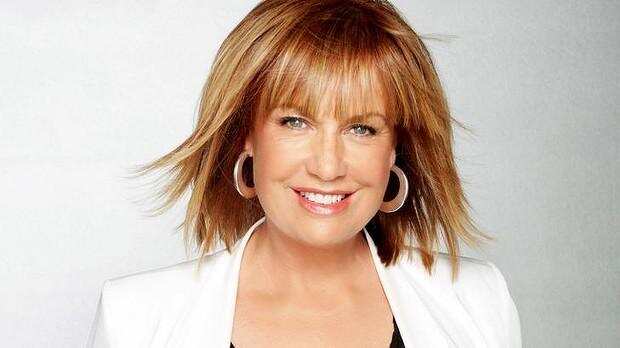 Is Tracy Grimshaw gay?
Tracy Grimshaw gay status is still uncertain as there have been rumours of her relationship with Deborah Hutton. However, after a short row with Gordon Ramsay, a British chef, she had to come out to reveal some truth about herself.
The famous chef had called Tracy Grimshaw gay woman before a large audience at Melbourne. Even though she replied swiftly to debunk the rumour, the debate refused to go away.
Being a very private person, much has not been said about any Tracy Grimshaw partner. Her relationship with Roger Fitzhardinge, a horse trainer, was just a rumour.
The ACA host has revealed her desire to get married in the future. Although she would not reveal the men in her past, according to her, she has had her share of long-term relationships. Even with these revelations, the Australian TV host's gay woman rumours are still trending.
Does Tracy Grimshaw have a child?
Apart from the question about her s*xuality, another issue of concern to people is based on the question "Is Chris Williams Tracy Grimshaw's son?"
Yes, he is. Chris Williams is the Australian TV host's adopted son.
Tracy Grimshaw weight gain
Although the notable TV host rarely talks about her weight, a close friend of hers revealed that as she often worked late, she ended up ordering takeaway. This was assumed to have contributed to her weight gain.
However, in 2018, Ms. Grimshaw decided to shed off some weight after her Gold Logie Award nomination. She was nominated for the Most Popular Personality in Australia. Before the award night, the Australian TV host successfully reduced her weight by 5kg. According to the friend,
But she's cut down on the fast food and has been stricter with her diet. She's a pescatarian [doesn't eat meat, only fish] and when she can, she eats very healthily.
How much is Tracy Grimshaw worth?
According to Wiki Net Worth, the TV host's net worth is estimated at $650,000.
The life of Tracy Grimshaw has revealed that one's marital status is not a criterion for the measurement of success. She has continuously striven for the top and also maintained a passion for her career, which is the best part of her life.
Source: Legit.ng