Janie Liszewski biography: what is known about Eddie Van Halen's wife?
Janie Liszewski is a celebrated ballroom dancer, actress, stunt woman, and entrepreneur. Most people are familiar with her for her roles in Bubble Boy, Dusk Till Dawn, and A Man Apart. She is also famous due to her marriage with the renowned rock star Edward Van Halen.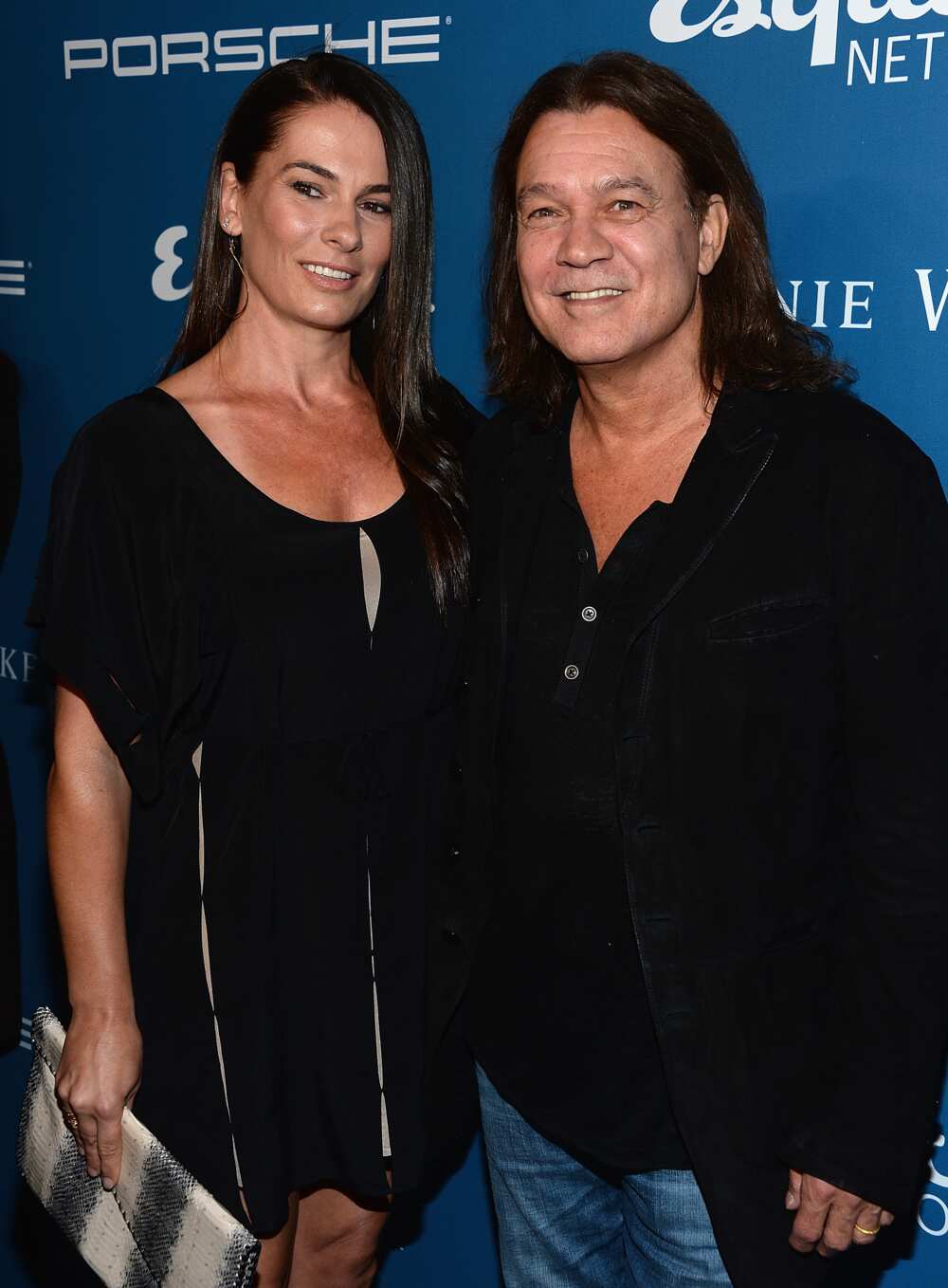 Janie's late husband was a famed Dutch-American musician and songwriter. He was the lead guitarist in the music band "Van Halen." Keep reading to know all about Eddie Van Halen wife Janie Liszewski.
Profile summary
Full name: Janie Liszewski
Year of birth: 1970
Janie Liszewski age: 51 (as of 2021)
Career: Actress, stunt woman, ballroom dancer
Nationality: American
Height: 5 feet 4 inches
Janie Liszewski biography
Where is Janie Liszewski from? The actress hails from Pennsylvania, USA. She was born in 1970. Janie has not shared information on the identities of her parents and siblings.
Liszewski's mother is also a ballroom dancer, proving that an apple does not fall far from the tree. Janie desired to be a dancer like her mum from an early age. Her dad is a businessman.
Education
Janie Liszewski attended William S. Hart High School. To become the dancer that she desperately longed to be, she attended Miss Diane's School of Dance. She then went ahead to pursue a career as a professional dancer.
Career
Janie began her career as a professional dancer after her studies. She would perform in various stage shows together with her mother. Her mum must feel great for being such an inspiration to her daughter.
Liszewski has also made a career as a stunt woman. She has 16 credits to her name for stunt projects between 2001 and 2005. She first worked as a stunt woman in the movie The Wedding Planner. Some of her other stunt credits are from Mulholland Drive, Max Keeble's Big Move, and Bubble Boy.
The remarkable stunt performer has also worked as an actress. She is famous for her bar dancer role in the movie From Dusk Till Dawn (1996). She also appeared in CSI: Miami (2003) and The Third Society (2002).
Janie has maintained her love for ballroom dancing to date. She and her business partner Louie Martinez share ballroom dancing content on social media.
She even faced accusations that she and Louie were involved romantically for posting a lot of content with the dancer and only a few pictures with her husband. However, she explained the situation, stating that her personal life was private, while that with Louie was for business purposes.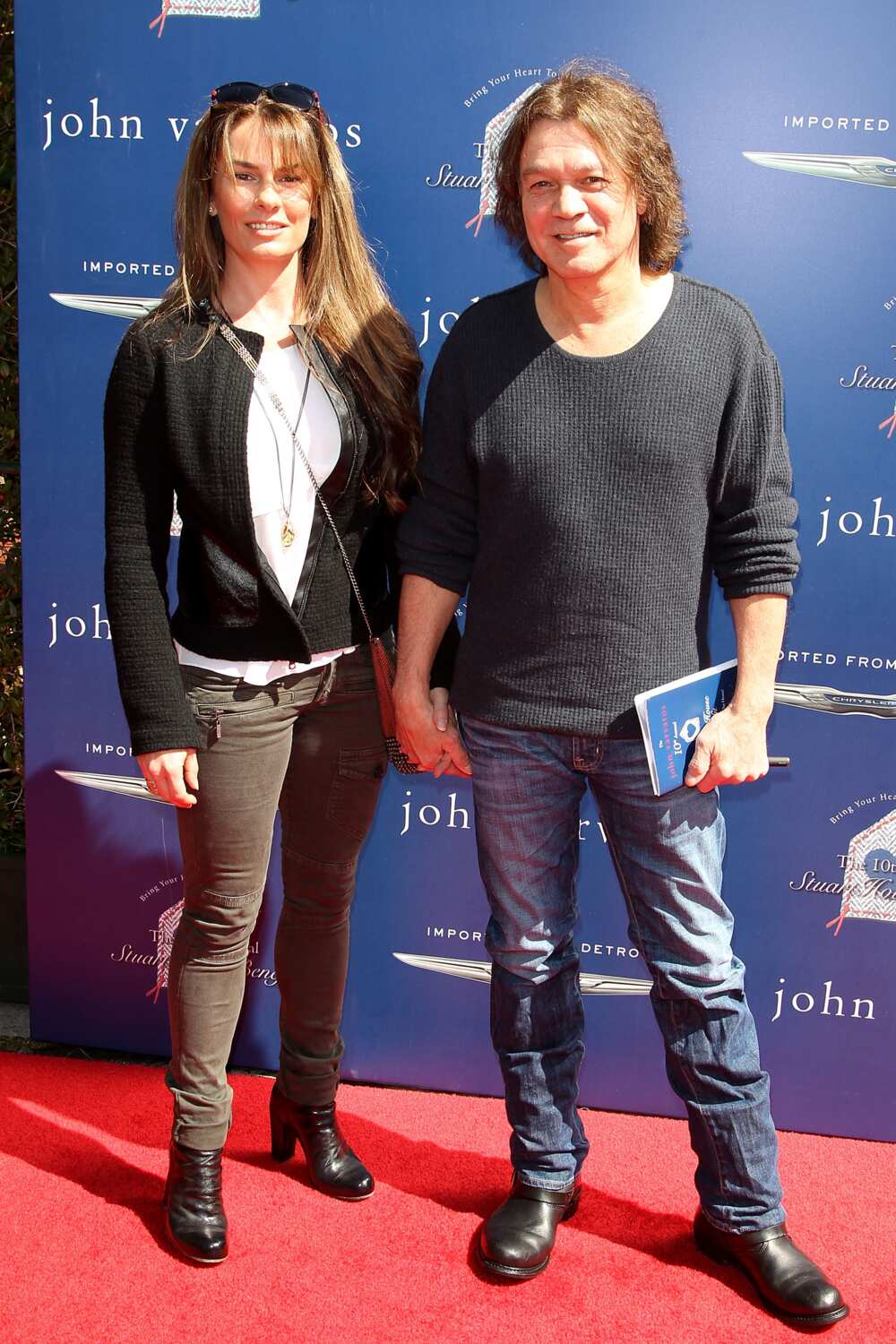 Janie has also founded and operated a public relations agency. The jack of all trades launched the agency more than a decade ago.
Janie as Eddie Van Halen's wife
Edward Lodewijk Van Halen was a popular Dutch-American musician and songwriter. The multitalented musician was also a producer and inventor. He was the co-founder of the band Van Halen.
Many people who knew the musician had this question, "Is Eddie Van Halen married?" Yes, he was married and had been in two marriages before his death.
To answer the question, "Who is Eddie Van Halen married to?" He was married to Janie Liszewski at the time of his death. He was first married to Valerie Bertinelli, an actress with whom he has a son named Wolfgang.
Janie Liszewski worked as Eddie's publicist in 2007. In 2008, they started dating and were engaged on October 6, the same year. The lovebirds said their vows on June 27, 2009, at the Studio City estate. Liszewski walked down the aisle to the song "When It's Love," one of the musician's songs.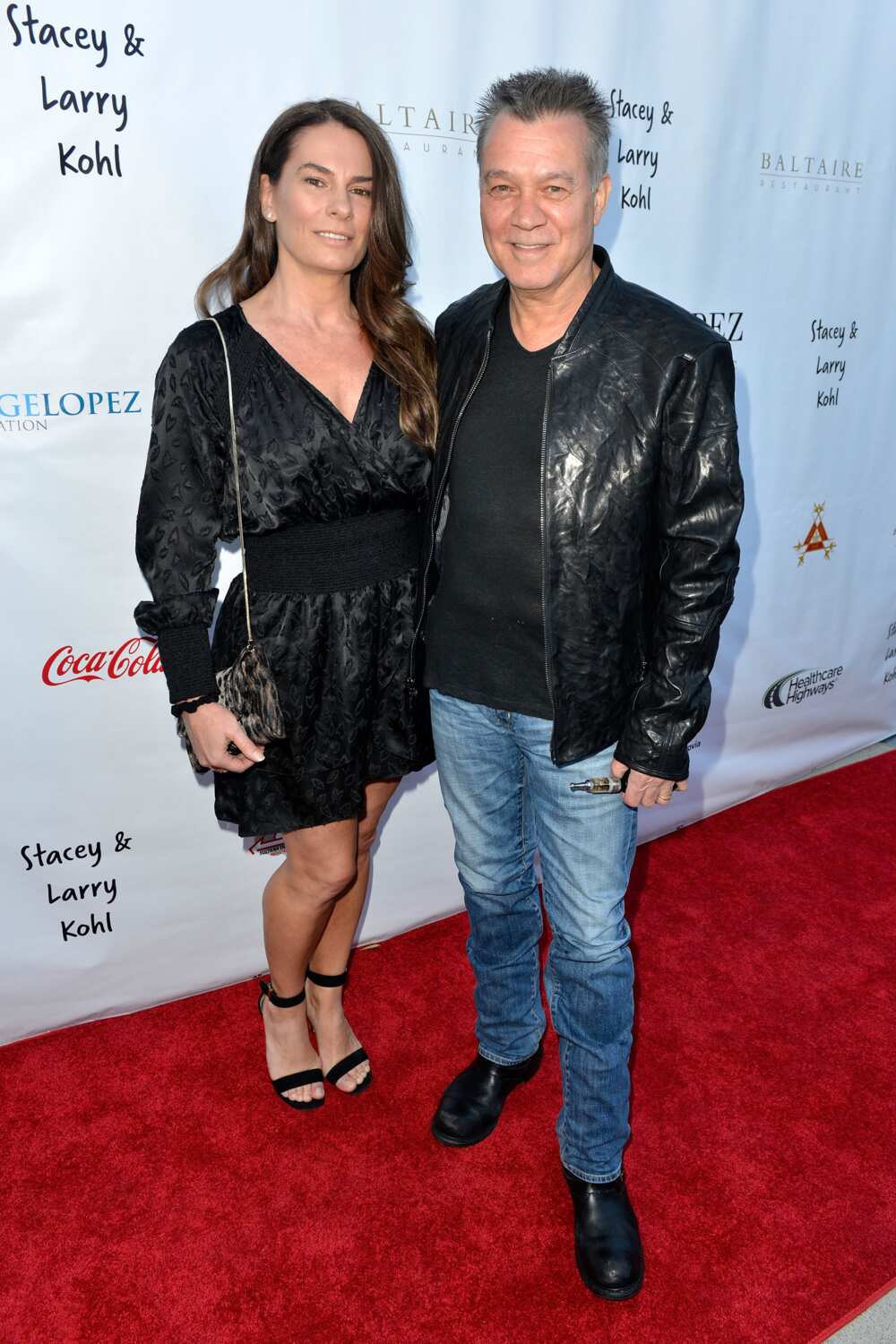 Eddie Van Halen and wife Janie did not have biological children together. Still, she seems to have embraced Eddie's son Wolfgang wholeheartedly. Wolfgang, then eighteen, was even present at their wedding and served as the best man.
As reported by TMZ, the legendary musician passed on at the age of 65 on October 6, 2020. He died after a lengthy battle with throat cancer. He was first diagnosed in 2001.
The famous rock star died at St. John's Hospital in Santa Monica with close family by his side, including Van Halen wife Janie, ex-wife Valerie, son Wolfgang, and his brother Alex. TMZ reported that Van Halen had been in and out of the hospital for over a year before his demise as a result of complications from his cancer treatment.
Janie Van Halen had a hard time after losing her first and only husband. She wrote a hearty tribute in a Twitter post saying goodbye to him, asking him to watch over her and their dog Kody.
Janie Liszewski net worth
Janie has had a successful career as a stunt woman, actress, ballroom dancer, and entrepreneur. Her estimated net worth is $500,000. On the other hand, Eddie Van Halen's net worth was $100 million at the point of his death.
Janie Liszewski is a remarkable woman. She has followed her passion for ballroom dancing and has made a successful career out of it.
READ ALSO: Cammie Scott biography: age, girlfriend, tattoo, net worth
Legit.ng recently reported about the life of Cammie Scott. Cammie Scott is a famous YouTuber and social media influencer. She rose to stardom following the success of hers and her ex's YouTube channel called NowThisIsLiving.
Here is everything you need to know about the life, career, and relationships of the famous blogger.
Source: Legit