Aron Piper biography: age, height, parents, movies and TV shows
Aron Piper is a German-Spanish actor and singer, best known for his role as Ander Muñoz in the popular Netflix series Élite. He has also featured in other popular shows such as Derecho a soñar and Centro médico. What else is there to know about the young Spanish actor?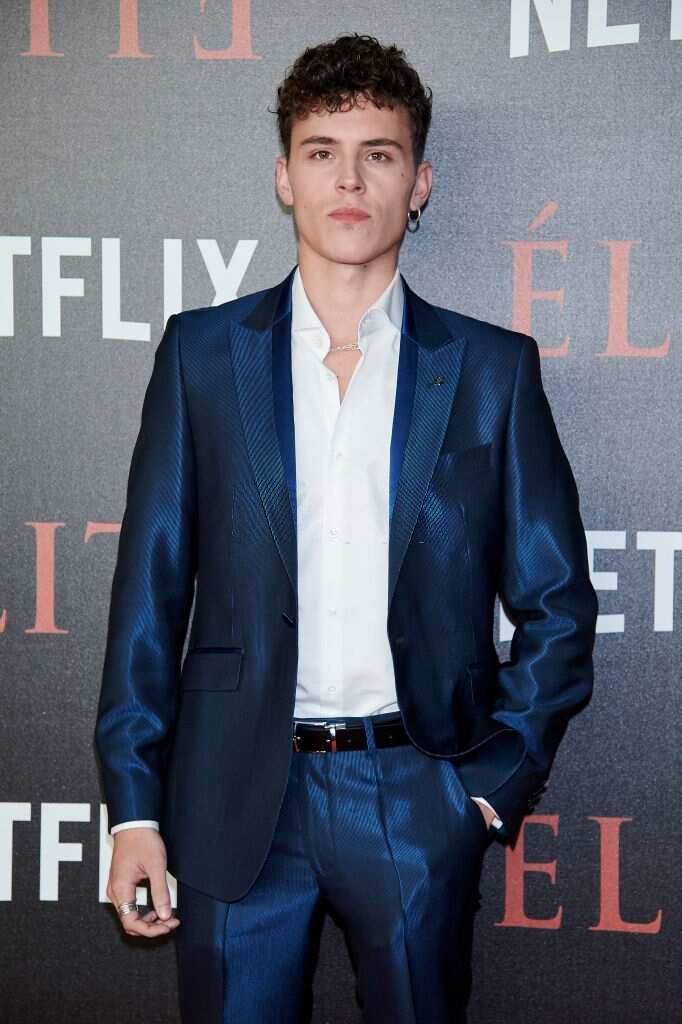 Arón Piper has established himself in the acting world. His role on Elite has enabled him to attain world recognition. Here is everything you need to know about the German-Spanish actor, including details about his biography, age, height, parents, movies and TV shows, and more.
Profile summary
Birth name: Arón Julio Manuel Piper Barbero
Nicknames: Dee Jay Paradox, The Gent
Birth date: 29 March 1997
Zodiac sign: Aries
Birth place: Berlin, Germany
Occupation: Actor, singer, model
Nationality: Spanish, German
Ethnicity: Mixed
Height: 6 feet 1 inch (1.85 meters)
Weight: 76 kilograms (167.5 pounds)
Hair color: Dark brown
Eye color: Hazel
Body build: Slim
Aron Piper biography
Born on March 29, 1997, Aron Piper age is 24 years. He was born in Berlin, Germany. His birth name is Arón Julio Manuel Piper Barbero. The star's zodiac sign is Aries.
Despite his massive following on his social media, the actor has managed to keep his life away from the public eye. As a result, not much is known about his private life away from the screens. However, he has disclosed few details about his personal life.
At the age of five, Aron Piper parents moved out of Berlin, Germany, where they lived. They moved to Spain in a small village in the municipality of Valdés in Asturias, Spain. His hometown Luarca is a fishing and pleasure port.
The Élite actor has a mixed ethnic background as his dad has a German background while her mother is from Spain. As a result, the actor embraces a mixed Hispanic and White ethnicity. He is close to his parents as he has a tattoo idolizing them.
Career
Not much was known about Aron to the outside world. He is a well-established actor in Spain, where he started his career and has featured in different movies and TV shows. This, however, changed after he featured in the popular Spanish Netflix series Élite. His role in the show has captured many of his fans' hearts with his amazing acting skills.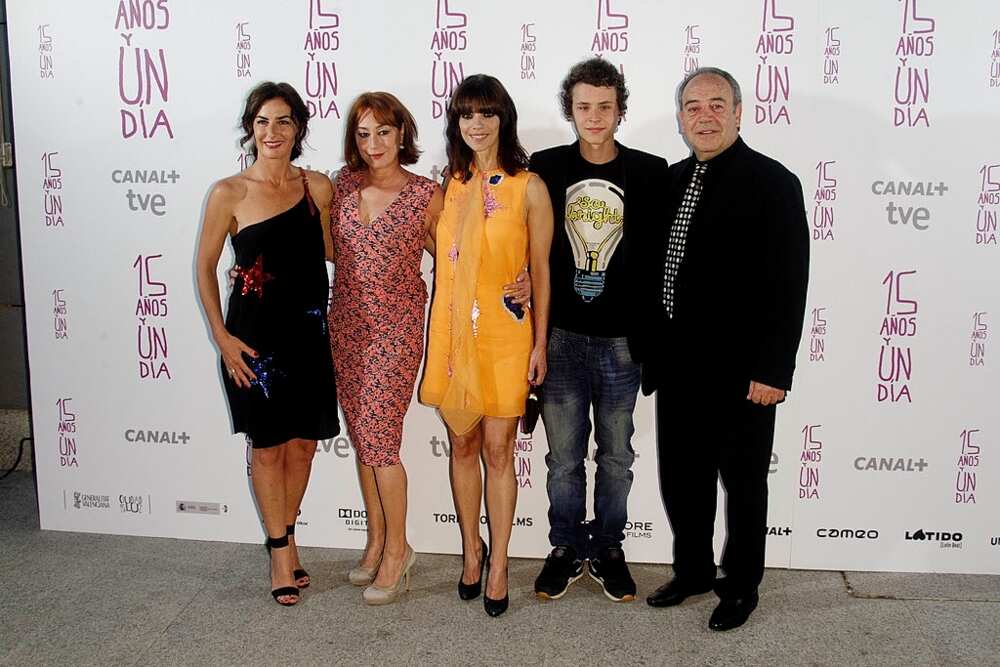 He started his acting journey in the film The Gunmen when he was just seven years old. Although he was an unaccredited actor in the movie, it was a stepping stone in his career as he got to work with a renowned American producer Daniel Millican.
Piper's next role came in 2011 when he appeared in the film Maktub. He played the role of Iñaki. The film follows the life of Manolo (Diego Peretti) in his mid-life crisis. His life is in crisis as his marriage is about to fail, and a rocky relationship with two children.
His next big role came in 2013 when he starred in the film 15 Years and One Day where he played Jon. His role in the movie is that of a rebellious and free-spirited teenager who runs with a bad crowd. His mother, Margo (Maribel Verdú), struggles to deal with his son Jon and ends up sending him to her father, a retired military officer who lives in a small coastal town and believes he can fix his grandson with his own style of discipline.
His biggest role to date has been in the hit drama series Élite. He plays the role of Ander Muñoz, one of the main characters on the show. The TV series follows three students who get scholarships to attend one of the most Elite schools in Spain named Las Encinas. With a working-class background, they have to try to fit in the school.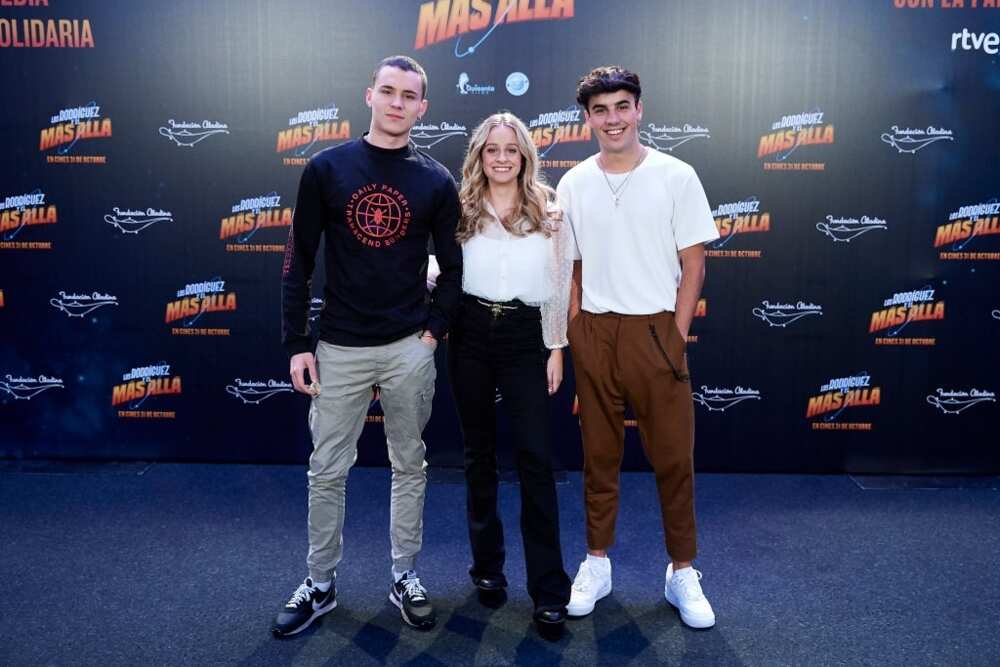 Here is a list of Aron Piper movies and TV shows:
Maktub (2011) - Iñaki
Only When I Have Nothing to Eat (2012) - Andy
15 Years and One Day (2015) -Jon
The Broken Crown (2016) - Fernando de Habsburgo
Centro médico (2016) - Adrián Muriana / Rubén Santos
Élite(2018) - Ander Muñoz
Derecho a soñar (2019) - Luis Rojas
The Rodriguez and the Beyond (2019) - Jacobo
The Mess You Leave Behind (2020) - Iago
How much is he worth?
The actor has an estimated net worth of $1 Million to $5 Million. He also drives a Ferrari. His primary source of income comes from his career as an actor. He has also recorded a couple of songs.
One of his collaborative single Sigo, has over 3 million views on YouTube, which he released alongside Moonkey and Mygal on April 3, 2020.
Is Aron Piper gay?
His intimate relationship with fellow actor Omar Ayuso on Élite would have you think that he is gay. However, this is not the case as the two actors are not gay in real life.
How tall is he?
Aron Piper height is 6 feet 1 inch (1.85 meters). He weighs in at 76 kilograms (167.5 pounds)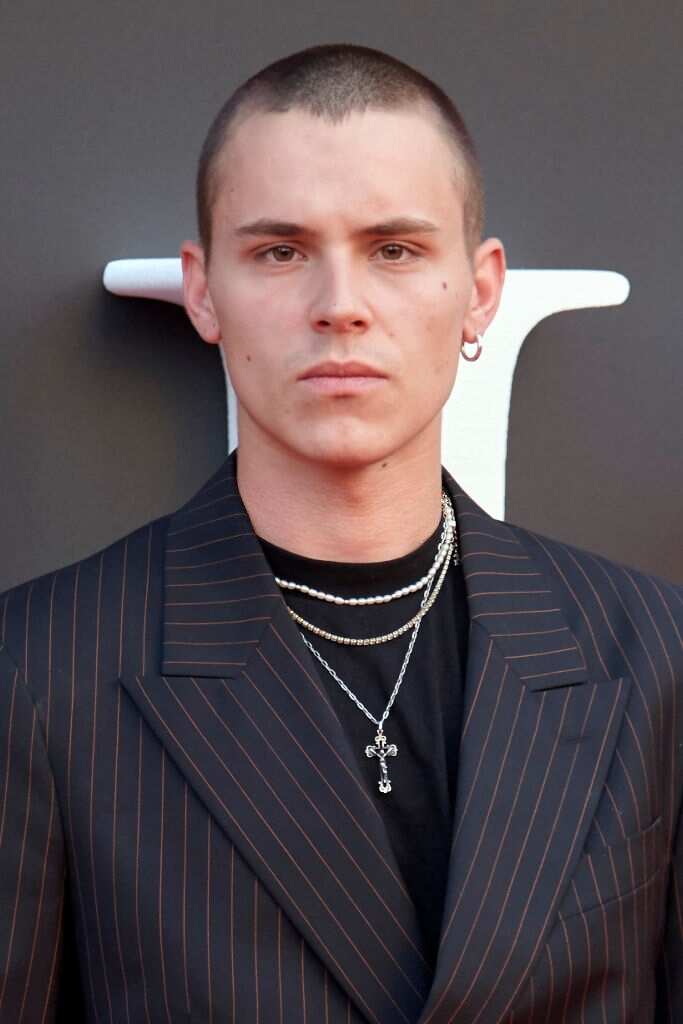 Aron Piper is a talented Spanish actor who has a lot to offer in the filming world. He is indeed one of the world's hottest young actors.
READ ALSO: Brenna D'Amico biography: Age, height, ethnicity, movies and TV shows
Legit.ng recently published an article about Brenna D'Amico. She is one of the youngest yet super-talented individuals in the United States. She is an American YouTube content creator, voiceover artist, singer, and actress known for acing numerous movies and TV shows. She is popular for portraying Jane, daughter of Fairy Godmother, in the Disney film franchise, Descendants.
Brenna D'Amico is a super-talented actress who also doubles up as a singer, brand ambassador, and YouTube content creator. She is an inspiration to the young and upcoming artists in the entertainment industry.
Source: Legit.ng