Earning a pageantry title takes more than physical beauty. One must be confident and be passionate about transforming the community positively. Jennifer Hawkins, a former Miss Universe Australia, is a brilliant lady who has achieved a lot in her lifetime. Today, she is a media personality, beauty queen, model, entrepreneur, and a new mom.
How old is Jennifer Hawkins? The beauty queen and media personality was born on the 22nd of December 1983 in Holmesville, New South Wales, Australia. Jennifer Hawkins age is 35 years. Her nationality is Australian, and her Zodiac sign is Capricorn. In addition to her multi-faceted career, Jennifer Hawkins is a wife and mother who resides in Sydney, Australia, with her family.
Profile summary
Name: Jennifer Hawkins
Date of birth: 22nd of December 1983
Place of birth: Holmesville, New South Wales, Australia
Current residence: Sydney, Australia
Age: 35 years
Zodiac sign: Capricorn
Nationality: Australian
Father: Robert
Mother: Gail
Siblings: Brad, Michael and Kirsty
Height: 5 feet 11 inches (180 centimetres/ 1.8 metres)
Weight: 60 kilogrammes (132 lbs)
Measurements: 35-26-36 inches (89-66-91.5 centimetres)
Eye colour: Blue
Hair colour: Blonde
Dress size: 2 US/ 32 EU
Bra size: 34A
Shoe size: 10 US/ 40.5 EU
Alma mater: West Wallsend High School
Spouse: Jake Wall (m. 2013)
Daughter: Frankie Violet Hawkins Wall
Profession: Television presenter, beauty queen, model, entrepreneur
Net worth: $35 million
Jennifer Hawkins family background
The beauty queen was born in a family of four children, and she is the youngest of them all. Her father's name is Robert, while Gail is her mother's name. She has two brothers and one sister. Their names are Brad, Michael and Kirsty.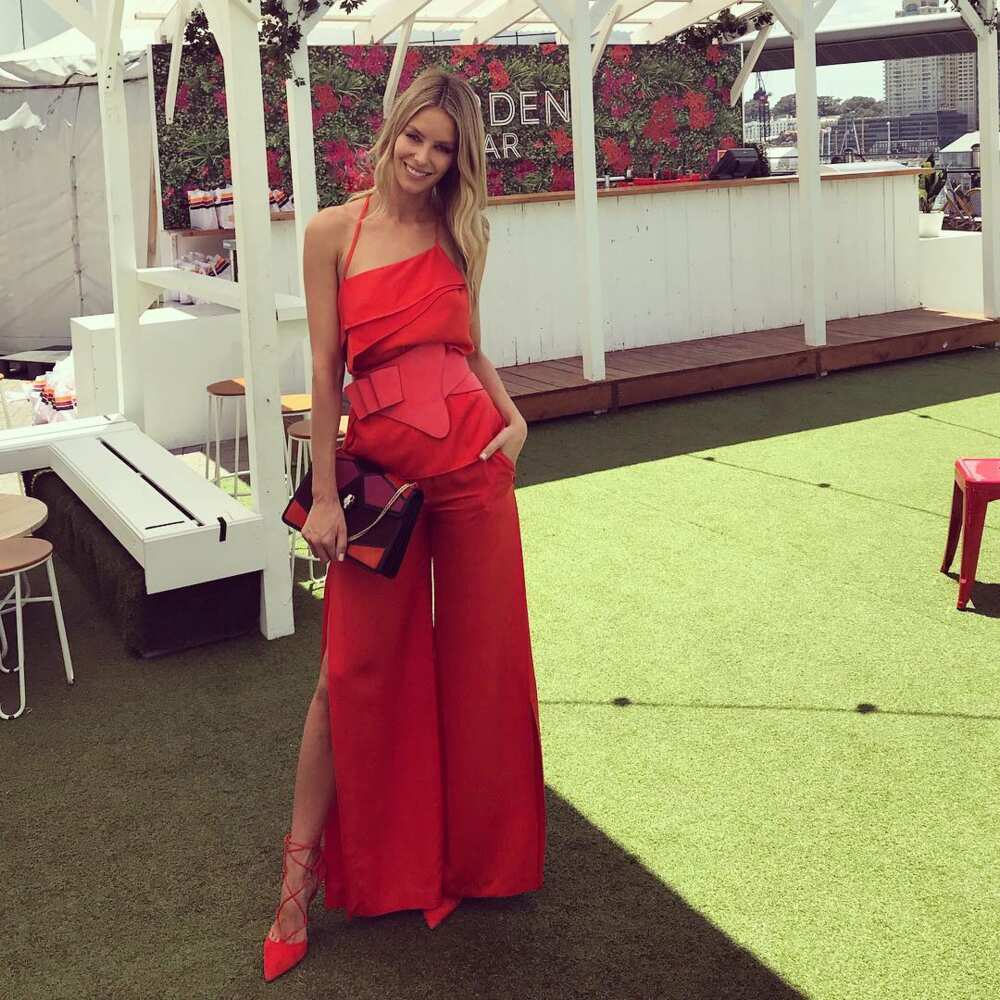 Education background
The beauty queen went to local schools in her home country. She went to West Wallsend High School. In her high school years, she was a member of the cheerleading squad for the Newcastle Knights team that played rugby and the basketball team, Hunter Pirates. She was also a model.
It was during this period that she enrolled for the Miss Universe contest. Besides participating in modelling and cheerleading, she was also a dance choreographer. Her areas of specialisation were Ballet and Hip Hop.
Jennifer Hawkins height & measurements
Jennifer Hawkins hot body has been admired by many. She has a height of 5 feet 11 inches (180 centimetres/ 1.8 metres). She has a slim build and weighs about 60 kilogrammes (132 lbs). She has blonde hair and blue eyes.
Her bust, waist and hip measurements are 35, 26 and 36 inches (89, 66 and 91.5 centimetres), respectively. The model wears size ten shoes in US sizes (40.5 in EU) and size two dresses in American sizes (32 in EU sizes). She wears size 34A bras.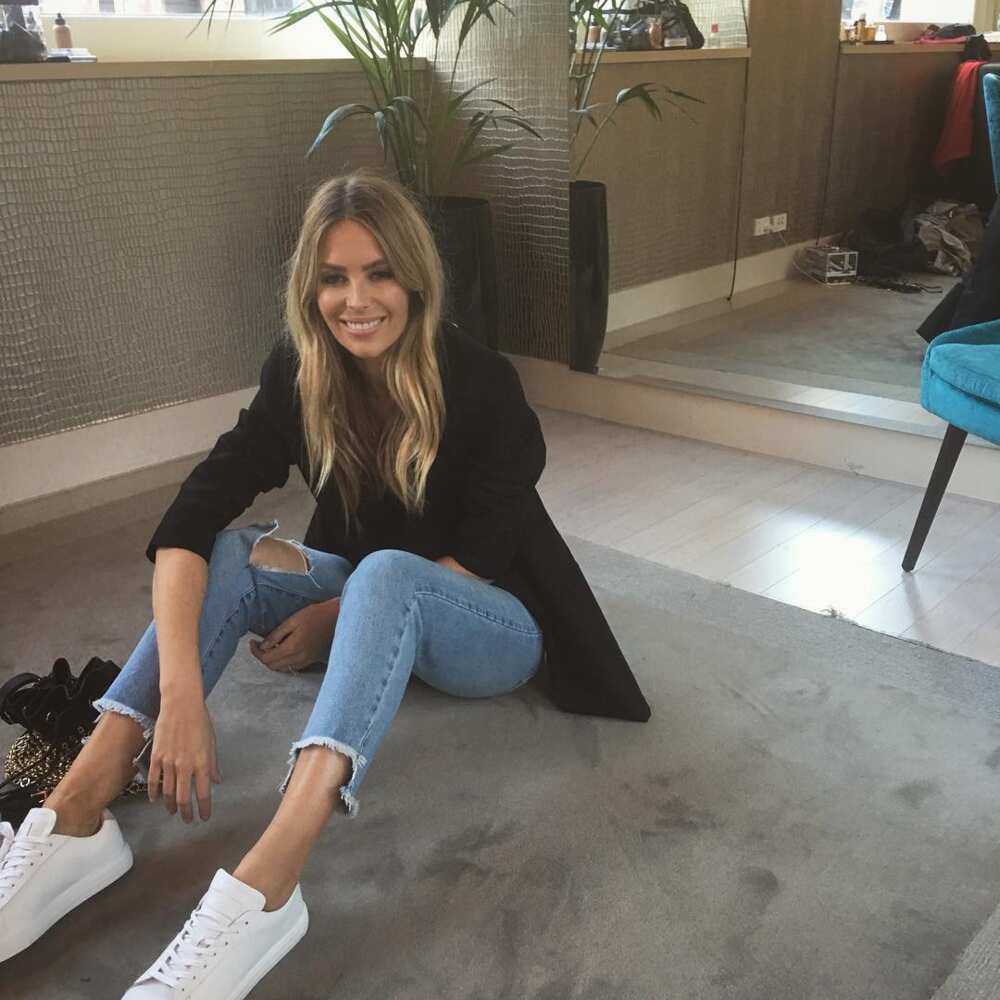 Despite having a gorgeous body that many women admire, the model has faced backlash on several occasions for her body. Back in 2010, health experts were concerned about her body. They said that she was too bony and overly lean. The comments came after the Myer's Show that showcased spring and summer designer clothes. Her ribcage was visible at the time.
Dr Massage, the then weight loss and nutrition spokesperson from the Australian Medical Association, asserted that everyone has the right to have the body they desire. However, the doctor expressed her disapproval with the fashion industry for using skinny models.
Career
Hawkins has a multi-faceted career. She is a television presenter, beauty queen, model and entrepreneur.
Modelling career
The beauty queen started her career in modelling when she was very young. She enrolled in the Miss Universe pageantry contest when she was still in high school. She sought help and guidance from Ashlea Talbot, who was the 2003 Miss Australia winner. She then studied basic Spanish before visiting Ecuador where she competed for the 2004 Miss Universe title.
The beauty contest was hosted in Quito, Ecuador on the 1st of June 2004. A week before the big event, she was placed as the sixth favourite contestant for the title. She was among the top ten contestants in the evening gown section of the competition. In the swimwear section, she was among the top five.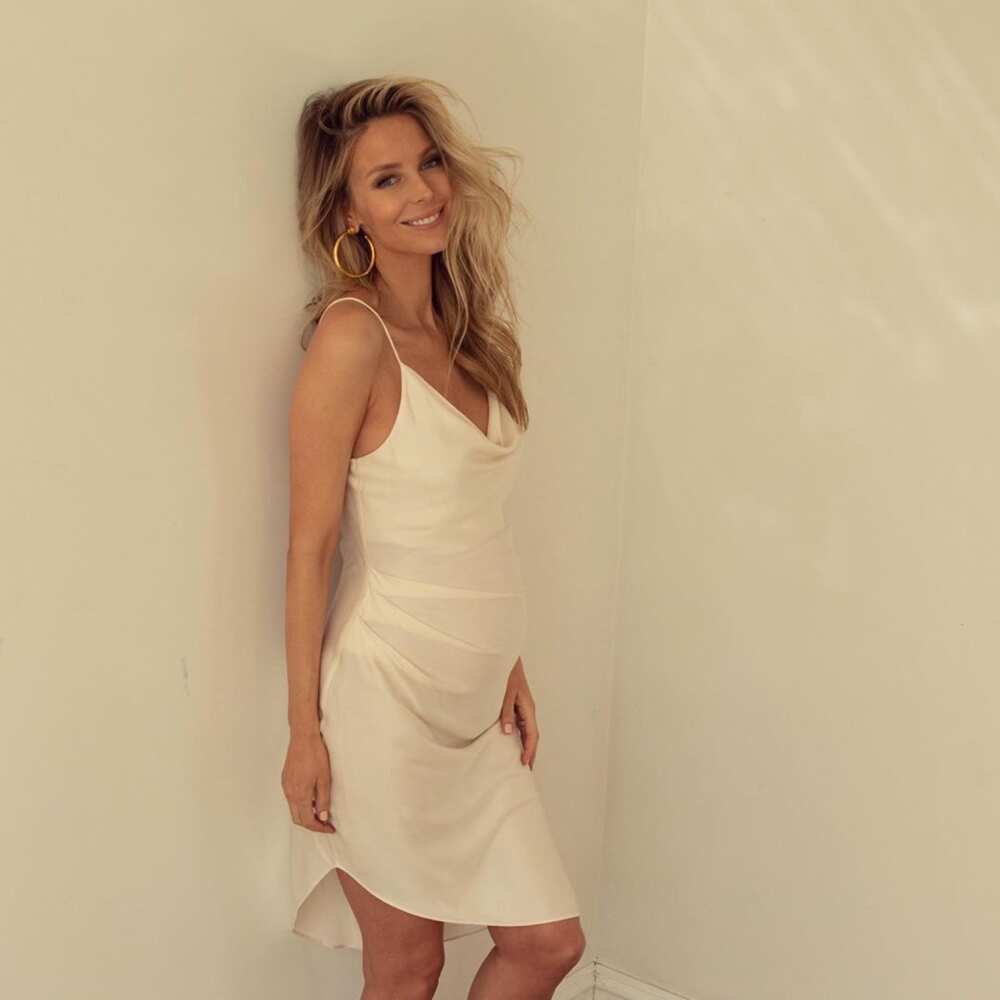 At the end of the event, she was crowned the reigning Miss Universe. She took over the title from the outgoing queen, Amelia Vega, who was from the Dominican Republic. She received the much-covered Mikimoto pearl coated crown. Additionally, she won an amazing prize package.
Jennifer Hawkins Miss Universe reign
As the 2004 Miss Universe queen, the beauty queen represented the Miss Universe Organization with grace and honour. She worked closely with the then Miss Teen USA, Shelley Hennig, and Miss USA, Shandi Finnessey. She visited many countries, among them, Brazil, Tobago, Mexico, Thailand and Puerto Rico. During these trips, she met some high-profile people.
She was based in New York City during her reign. Jennifer Hawkins house was an apartment that the Miss Universe Organization provided. At the time, she dreamed of becoming a television presenter in addition to modelling. In 2008, she was a judge for the Miss Universe contest which was hosted by Vietnam.
Wardrobe malfunction
Wardrobe malfunctions can be quite embarrassing. They can happen to anyone, Jennifer included. She experienced a major wardrobe malfunction not very long after she was crowned Miss Universe. She tripped on her dress and fell during a fashion show that was held at Westfield Miranda. The accident left her scantily clothed in front of thousands of guests.
Later, she apologised for the mishap, saying that she wished she had worn better underwear during the show. News of her wardrobe malfunction quickly spread out across different media platforms. As a result, her popularity increased drastically.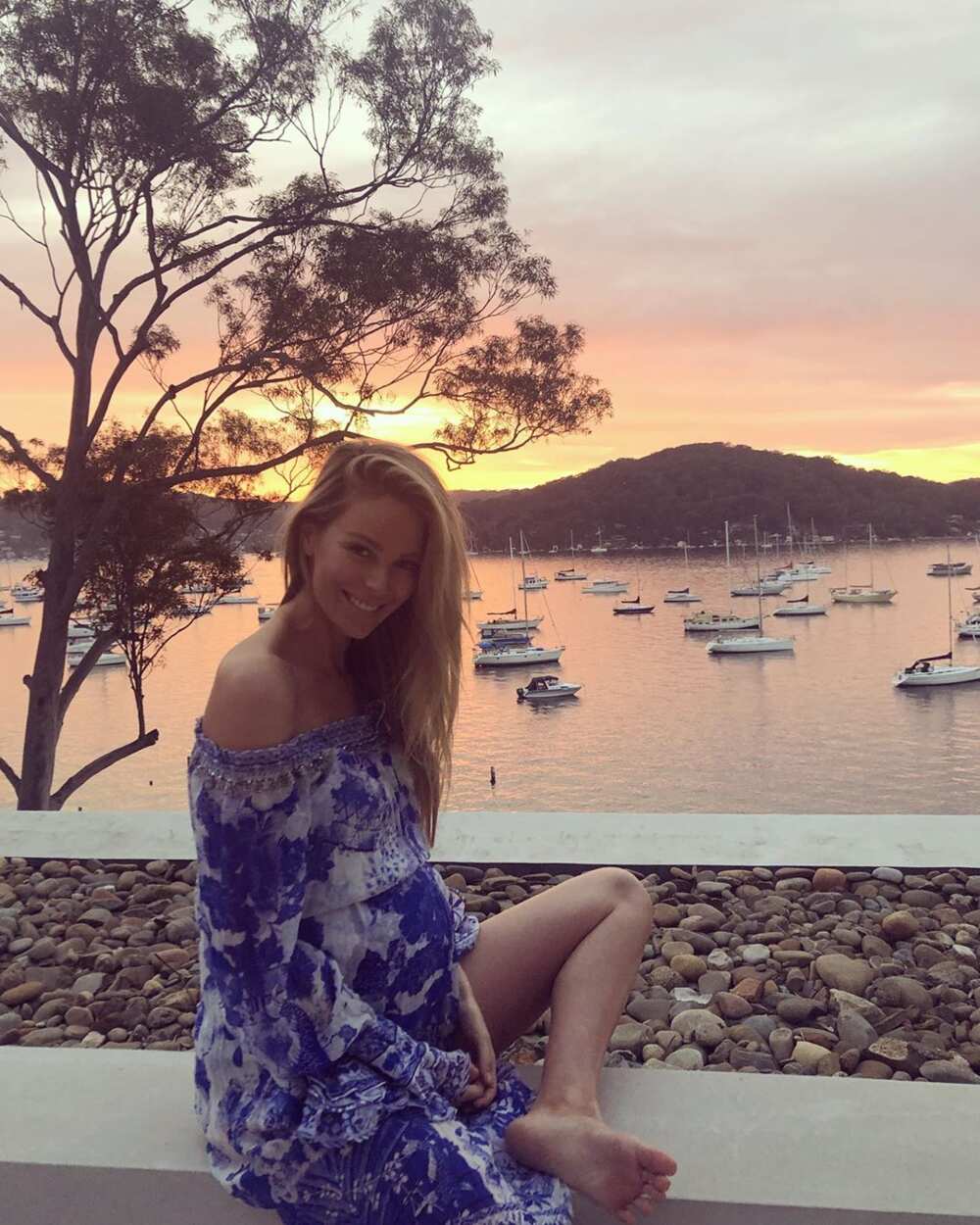 Brand endorsements and ambassadorial jobs
As a model, Hawkins has worked with many famous brands. The brands that she has endorsed so far include the following;
Lux: In mid-2005, she signed a deal with this brand that produces skincare and personal hygiene products. She was the face of Lux in both Australia and New Zealand.
Lovable: She became the face of this lingerie line in September 2016. She signed a three-year contract with this brand.
Grand Waterfront: She became the ambassador for this residential development project in August 2016. The project was based in Hong Kong and was run by Henderson Land Development in collaboration with the Hong Kong and China Gas Company.
Covergirl: In 2006, she signed a well-paying endorsement deal with Covergirl. She was the fourth Australian to strike such a lucrative deal.
Asus: She endorsed various Asus laptops after signing a deal with the company in November 2006. She promoted the laptops in Sydney, and the proceeds from the eBay sale of the special edition pink S6 laptops were donated to the National Breast Cancer Foundation.
Myer: She signed a lucrative endorsement deal with this company in January 2007.
Marie Claire magazine: The model is passionate about body image. She often encourages other women to embrace and love their bodies despite their flaws. She appeared, without clothes, on the cover of this magazine in February 2010. Her photo was not edited. She did this in support of the Butterfly Foundation. The foundation encourages positive attitudes towards our bodies.
Range Rover: The model became an ambassador for the luxury vehicle in 2011.
Siren: She also collaborated with this footwear brand in 2011. Together with this Australian company, she released the signature range, JLH for Siren.
Mount Franklin Lightly Sparkling: She signed a deal to be this brand's face in early 2012.
Trinity Point at Lake Macquarie: In 2014, she worked with Johnson Property Group, a top property developer. She became the face of the company's Trinity Point at Lake Macquarie project.
Career in television presenting
In 2004, the beauty queen's dream of becoming a television presenter became a reality. She signed a contract with Seven Network and became a guest presenter on the travel show, The Great Outdoors. She visited many parts of the world and took her audience along with her. After her reign as Miss Universe ended, she became a full-time presenter.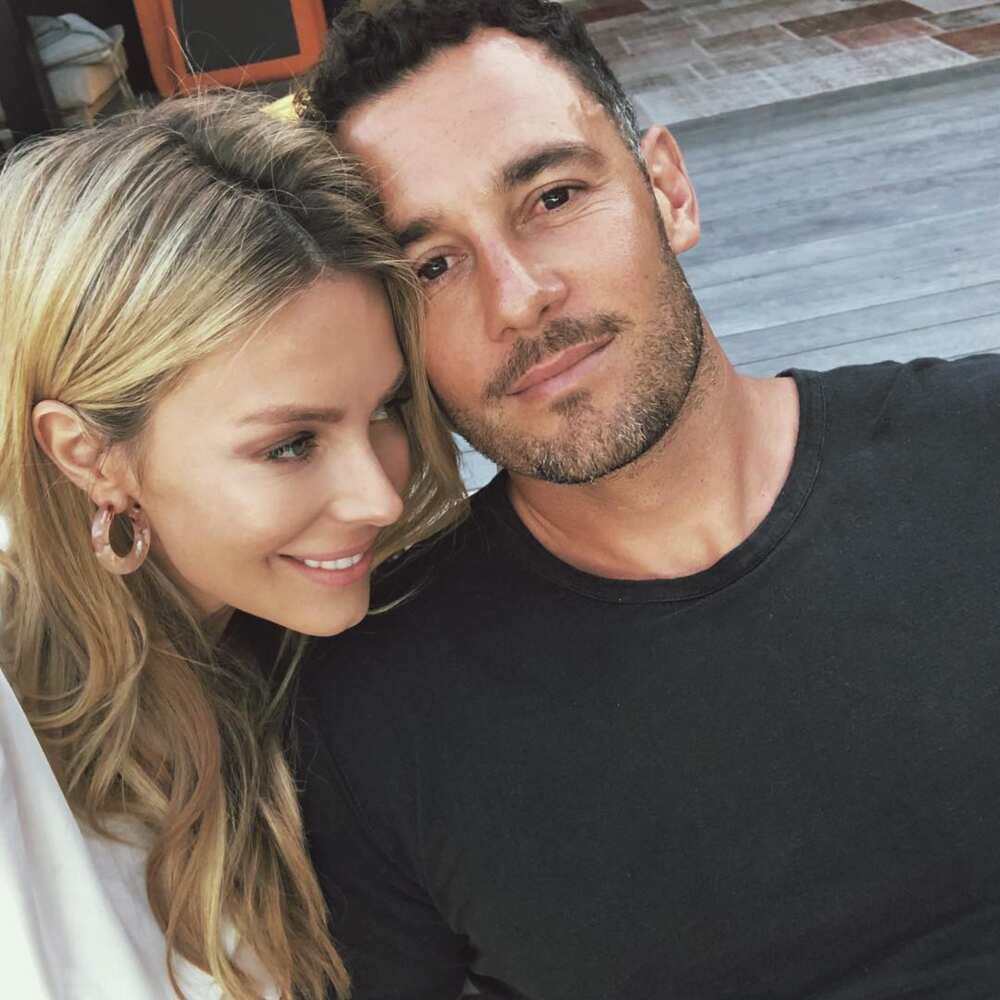 In August 2008, she became a host and one of the judges in the show, Make Me a Supermodel. The show aired for one season in Australia's Seven Network. In October 2010, reports circulated in the media that her contract with Seven Network had expired. She would be moving to the Nine Network. She became the new host of Australia's Next Top Model, an Australian hit show. Sarah Murdoch was the former host.
Other television shows
Besides being a presenter, the model also appeared in other television shows. She was a contestant in Dancing with the Stars season four (Australian version). In early 2006, she was a participant in Dancing with the Deal, the celebrity edition of Deal or No Deal. She refused all deals and walked away with $2,000 at the end of the show. In 2006, the model featured in the song, Elevator Love, by Guy Sebastian. She acted as the singer's love interest.
Entrepreneurship
The beauty queen has successfully turned her interests into profitable ventures. In 2007, she worked closely with Myer in the development of her own swimwear range. Several months later, her line, Cozi, made its debut into the market. She also launched her tanning line, Jbronze, in August 2013. She spent three years developing this line before its official launch. Both her businesses have been successful so far.
Jennifer Hawkins net worth
The model, media personality and entrepreneur has accumulated wealth and riches from her career. In 2016, her net worth was estimated to be more than $10 million. Since then, her net worth has increased. In October 2019, she was listed among the Australians who made the 2019 AFR Young Rich List. She ranked at position 84. Her current net worth is $35 million.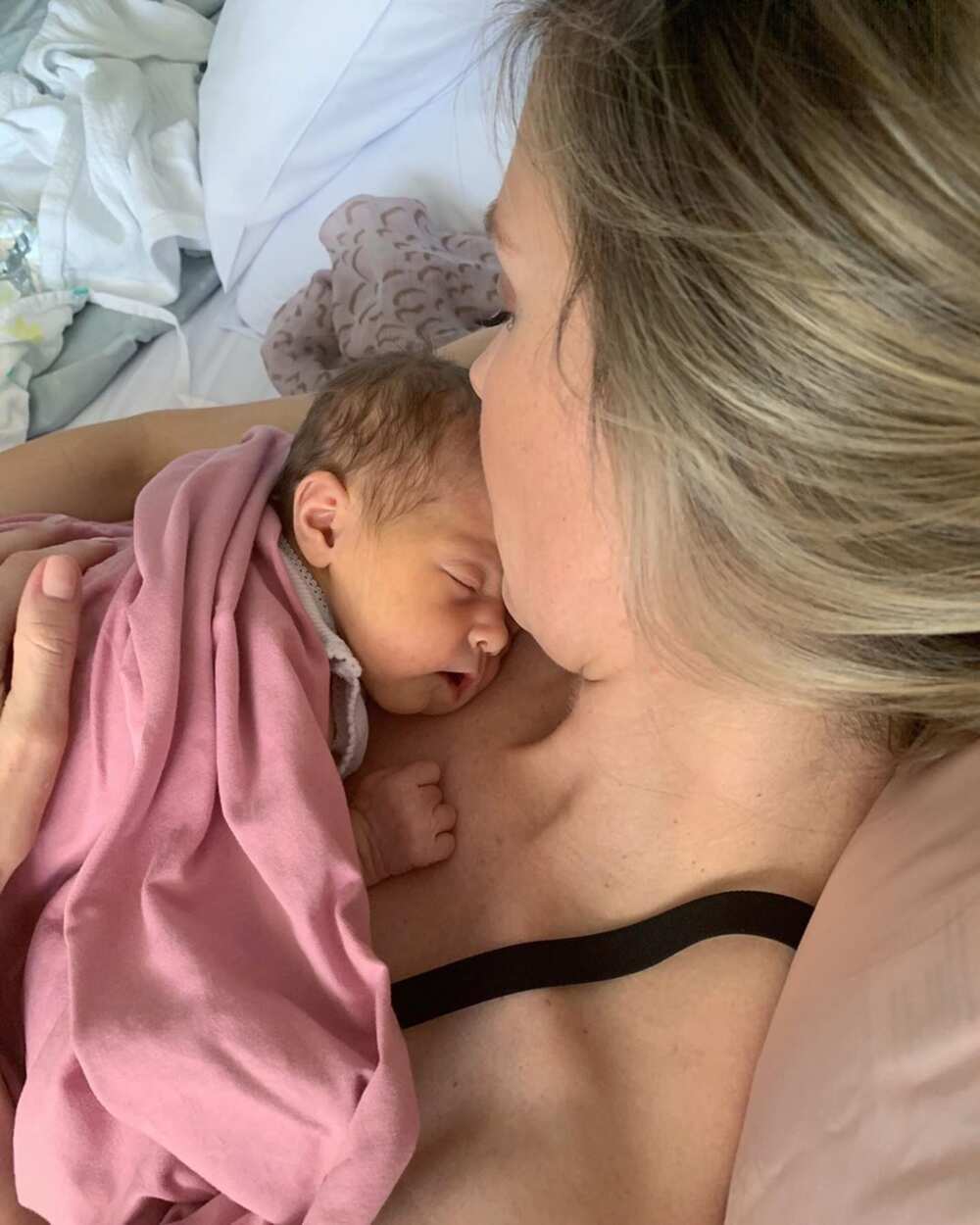 Jennifer Hawkins husband and child
The model dated her now-husband, Jake Wall, for eight years before the two exchanged their marriage vows on the 4th of June 2013. Jake proposed to his beau in New Zealand, and the two were engaged for 18 months before the wedding.
Jake and Jennifer Hawkins wedding was a small and intimate event that was held in Bali, Indonesia. It was at a resort on Bali Island, and there was a total of 60 guests. The couple has faced fertility challenges in their marriage, which the model has openly talked about. In May 2019, the model and her husband made their pregnancy announcement.
On the 22nd of October 2019, Jennifer announced that she and her husband had welcomed her first child. Jennifer Hawkins baby is named Frankie Violet Hawkins Wall. The proud mom posted a beautiful image cradling her new-born daughter on social media.
Jennifer Hawkins plastic surgery
In 2018, the model was in news headlines for the umpteenth time. Speculations were rife that she had modified her physical appearance through plastic surgery. To both her fans and critics, Jennifer Hawkins before and after pictures are notably different. The model is yet to confirm or deny the plastic surgery allegations.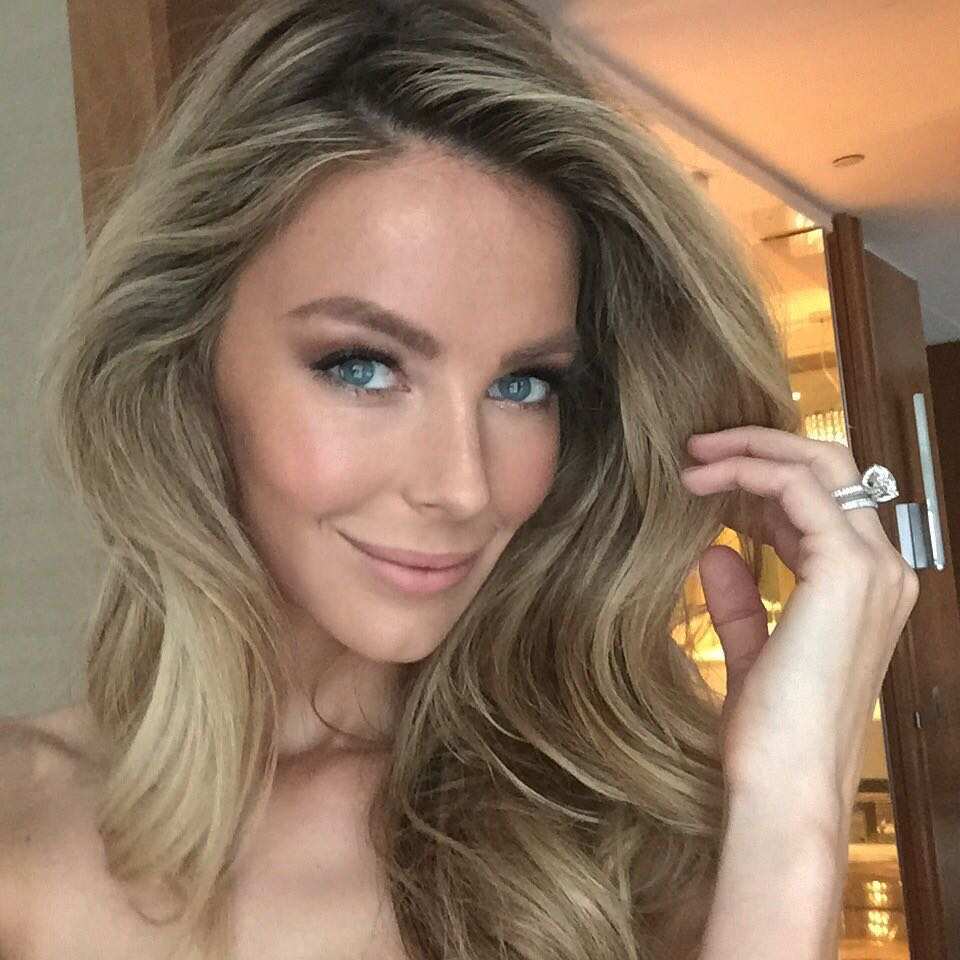 Since she is yet to speak about the ongoing claims, people have continued to give their opinions on the issue. One of them is Dr. Randal Haworth, who said that models fine-tune their physical features to fit the supermodel territory. The doctor, an expert in plastic surgery, asserted that the former Miss Universe queen had altered her physical appearance, albeit subtly.
He believed that she had undergone a rhinoplasty procedure to make her nose more refined. He also mentioned that she had allegedly used cheek fillers and undergone Botox procedures to enhance her facial look. He also suspected that she had undergone a lip augmentation procedure. Her lips are fuller than they were before.
Social media
Jennifer is active on different social media platforms. She has an Instagram account with 882k followers. She also has a Facebook page with over 1.1 million followers. She uses these pages to connect with her fans, as well as making big announcements. She announced her pregnancy and the news of the birth of her daughter on her Instagram.
Jennifer Hawkins caught the attention of the world in 2004 when she won the Miss Universe crown. She is also a professional model, television presenter and entrepreneur. Recently, she became a first-time mother to an adorable daughter. We wish both her and her husband the very best in their parenthood journey.