Nancy Travis bio: Age, height, measurements, husband, family
It takes a lot of talent, diligence, and hard work to remain relevant in the Hollywood industry, and Nancy Travis seems to have mastered this art. The celebrated actress has been in the game for over three decades. With two SAG nominations to her name and many other accomplishments, the theatrical is one worth writing home about.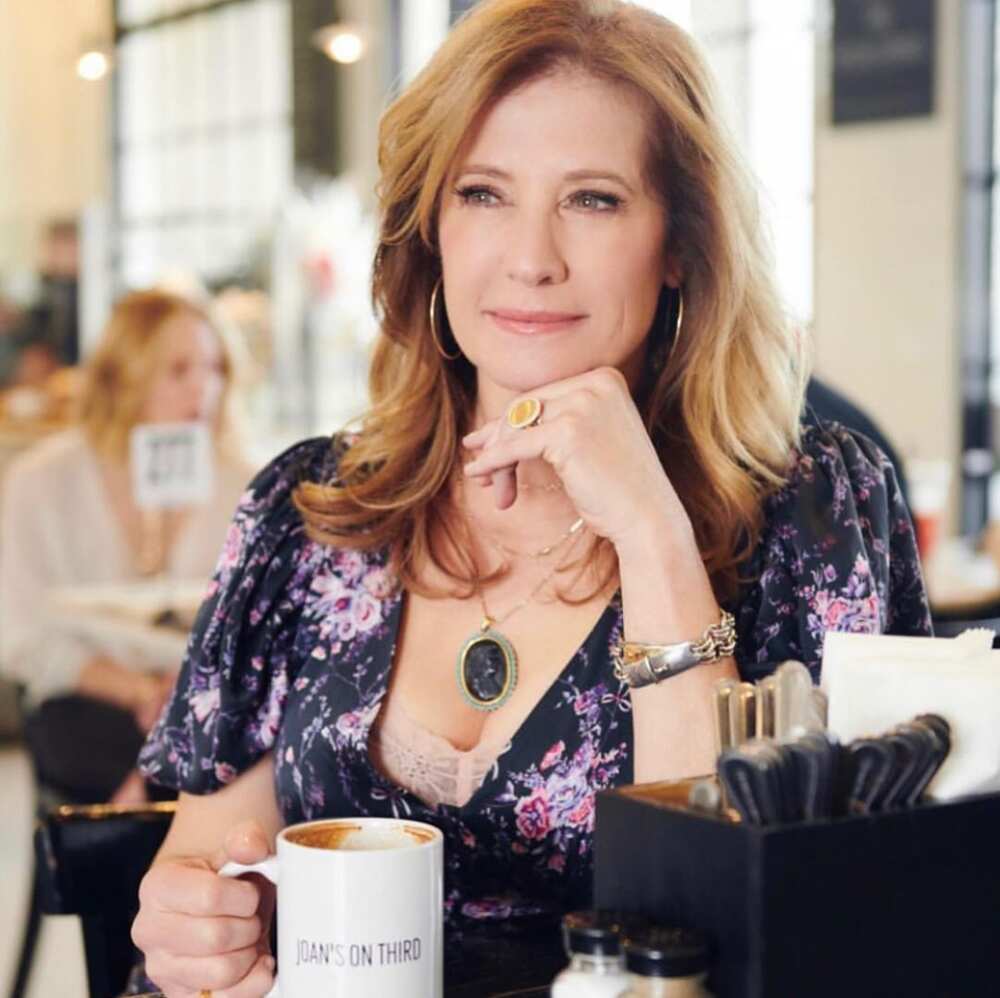 Nancy Ann Travis is not just an actress. The celebrity is also a comedian, producer, and what's more, she also doubles up as a mother and wife. From her roles in iconic productions such as Last Man Standing, Three Men and a Baby, The Vanishing, Three Men and a Little Lady and more, it is clear to see how much of a talented actress she is.
Profile summary
Full name: Nancy Ann Travis
Date of birth: 21 September 1961
Birthplace: New York, United States of America
Age: 58 years old
Zodiac sign: Virgo
Nationality: American
Parents: Theresa and Gordon Travis
Spouse: Robert N. Fried
Sons: Jeremy and Benjamin
Height: 5 feet 4 inches (1.63 metres)
Weight: 64 kilograms /141 lbs
Body measurements: 36-27-38 inches
Bra size: 34B
Body type: Slim
Dress size: 4 (US)
Hair colour: Red
Eye colour: Dark brown
Trademark: Curly hair
Occupation: Actor, producer, comedian
Net worth: $2 million
Early life and family
Nancy Ann Travis was born on 21 September 1961 to Theresa (a social worker) and Gordon Travis (a sales executive). At the moment, Nancy Travis age is 58 years.
For her education, Nancy Travis young attended Walsh Middle School and Framingham North High school in suburban Boston. She graduated from high school in 1979.
Growing up, the actress lived in Baltimore and Boston, but she returned to her hometown, New York, to study Drama at the New York University. She graduated from NYU with a BA degree in Drama.
Nancy Travis measurements
Nancy Travis hot body is one of the myriads of things that stand out about the actor. The actress' body measures 36-27-38 inches in the bust-waist-hip ratio.
Nancy Travis height is 5 feet 4 inches, which is equivalent to 163 centimetres or 1.63 metres. The actress weighs 64 kilograms, which is the same as 141 lbs.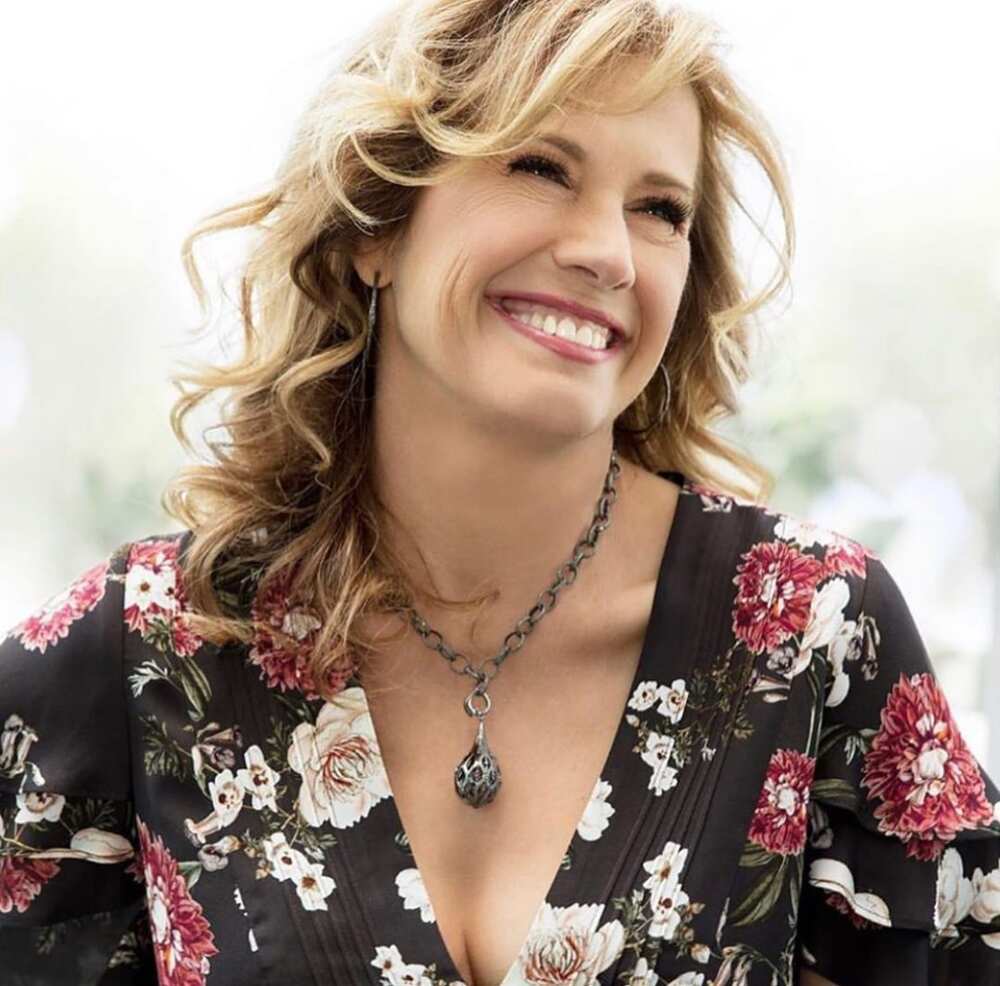 Career
Actress Nancy Travis is not only known for film and television roles, but she is also a thespian. The actress' first job out of school was with New York's American Jewish Theater. After this, she joined the national tour of Neil Simon's Brighton Beach Memoirs.
Nancy is among the founding members of the Naked Angels, an off-Broadway acting troupe. The actress appeared in Naked Angels' production of Frank Pugliese's play Aven-U Boys and King of Connecticut with Frances McDormand.
She is also known for performing in the Broadway run of I'm Not Rappaport and for her appearance on Athol Fugard's My Children, My Africa.
Nancy also starred in commercials, and she is credited for appearing in ads for Twinkies and Levi's Jeans.
The actress' first big-screen role was in the 1987 comedy Three Men and a Baby. Since then, she has played more complex roles in films such as Internal Affairs (1992), The Vanishing (1993) and Chaplin (1993).
She is also known for her iconic roles in TV series like Last Man Standing, The Kominsky Method, Mr. Mercedes, The Ranch, Hart of Dixie, How I Met Your Mother, Grey's Anatomy, Desperate Housewives and many more.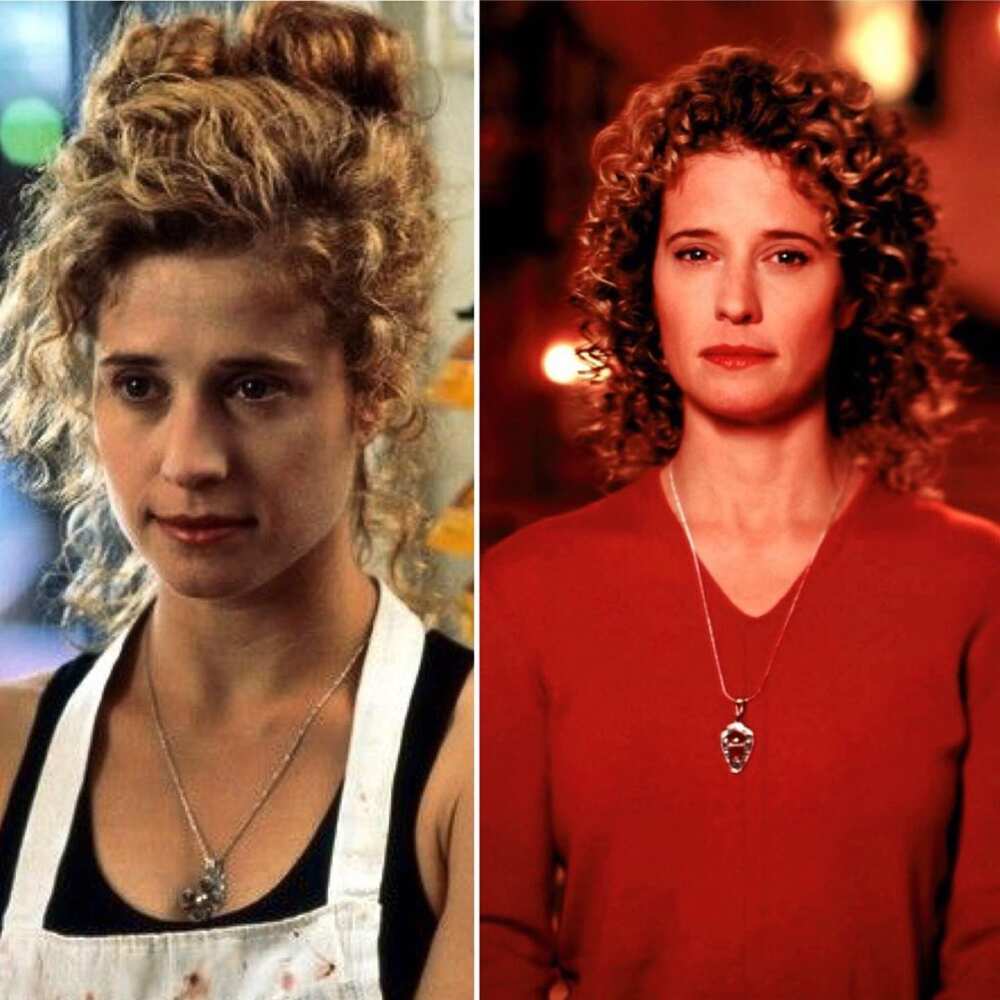 Nancy Travis movies and TV shows
Here is a list of all Nancy Travis movies, TV shows, and the roles she played in each of them.
Last Man Standing (2011-2020) - Vanessa Baxter
Married Young (2019) - Rachel
The Kominsky Method (2018-2019) - Lisa
Mr. Mercedes (2017-2018) - Donna Hodges
The Ranch (2018) - Karen
Bernard and Huey (2017) - Mona
The Submarine Kid (2015) - Mrs. Koll
Dissonance (2014) - Bobbi
Squatters (2014) - Carol
Hart of Dixie (2011) - Emmeline Hattenbarger
How I Met Your Mother (2011)
Grey's Anatomy (2011) - Allison Baker
A Walk in My Shoes (2010) - Trish Fahey
Desperate Housewives (2010) - Dr. Mary Wagner
Pregnancy Pact (2010) - Lorraine Dougan
The Bill Engvall Show (2007-2009) - Susan Pearson
Safe Harbor (2009) - Robbie
Numb3rs (2009) - Jane Karellen
Medium (2008) - Laura Swenson
Sally (2007) - Sally
The Jane Austen Book Club (2007) - Cat
The Party Never Stops: Diary of a Binge Drinker (2007) - April Brenner
Boys Life (2006)
The Sisterhood of the Traveling Pants (2005) - Lydia Rodman
Talk Show Diaries (2005) - Windsor
Becker (2002-2004) - Chris Connor
Rose Red (2002) - Prof. Joyce Reardon
The Wild Thornberrys (2000) - Cat
Auggie Rose (2000) - Carol
Work with Me (1999-2000) - Julie Better
My Last Love (1999) - Susan Morton
Superman: The Animated Series (1998) - Darci Mason
Almost Perfect (1995-1997) - Kim Cooper
Duckman (Video Game, voice)
Duckman: Private D*ck/Family Man (1994-1997) - Bernice / Beatrice / Bernice (Character) / ...
Gun (1997) - Diane Esheo
Bogus (1996) - Lorraine Franklin
The Real Adventures of Jonny Quest (1996) - Spencer
Cybill (1996) - Casting Director
Lieberman in Love (1995) - Kate
Body Language (1995) - Atty. Theresa Janice 'T.J.' Harlow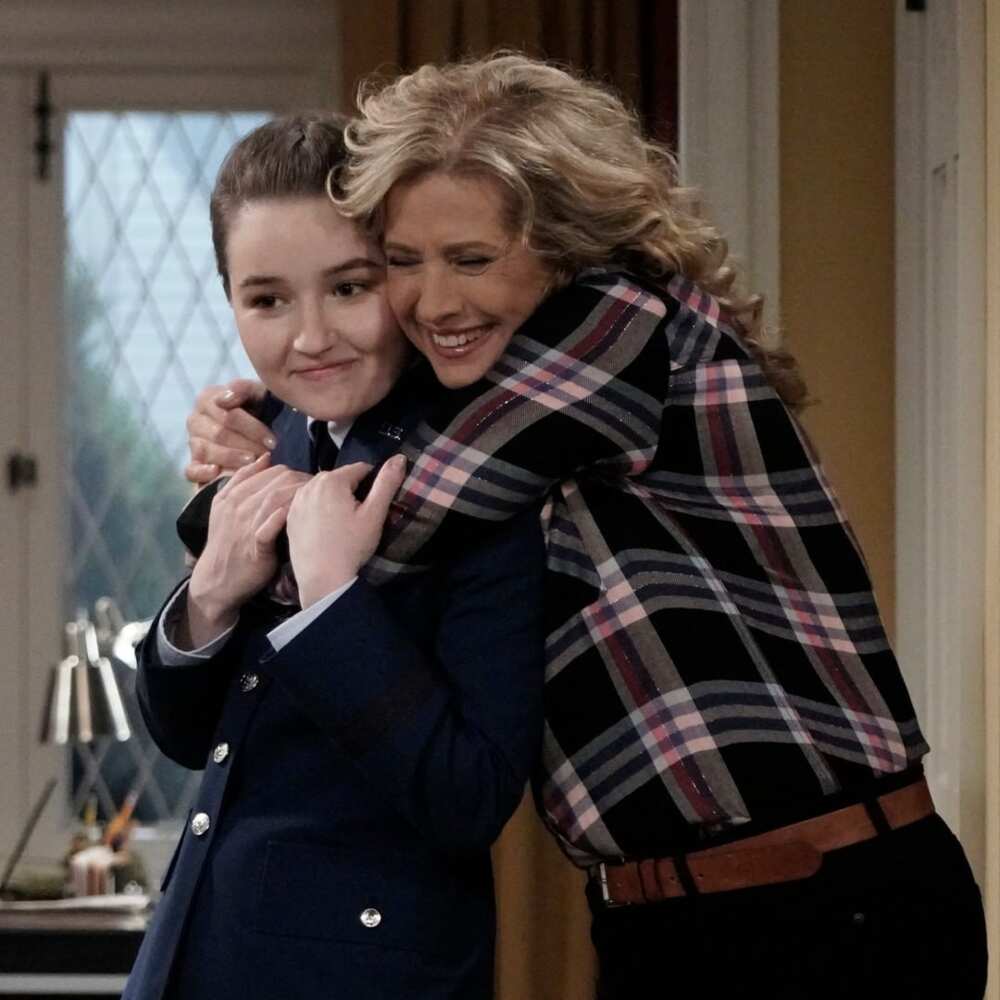 Fluke (1995) - Carol Johnson
Destiny Turns on the Radio (1995) - Lucille
Aaahh!!! Real Monsters (1995) - Grelch
Greedy (1994) - Robin
Fallen Angels (1993) - Bette Allison
So I Married an Axe Murderer (1993) - Harriet Michaels
The Vanishing (1993) - Rita Baker
Chaplin (1992) - Joan Barry
Passed Away (1992) - Cassie Slocombe
Three Men and a Little Lady (1990) - Sylvia
Air America (1990) - Corinne Landreaux
Loose Cannons (1990) - Riva
Internal Affairs (1990) - Kathleen Avilla
How Much Is Really True? (1989)
I'll Be Home for Christmas (1988) - Leah Bundy
Eight Men Out (1988) - Lyria Williams
Married to the Mob (1988) - Karen Lutnick
Three Men and a Baby (1987) - Sylvia
Tales from the Darkside (1987) - Laura
Worlds Beyond (1987) - Sally
Spenser: For Hire ( 1986) - Maggie Ellis
Harem (1986) - Jessica Grey
ABC Afterschool Specials (1985) - Judy
Malice in Wonderland (1985) - Ann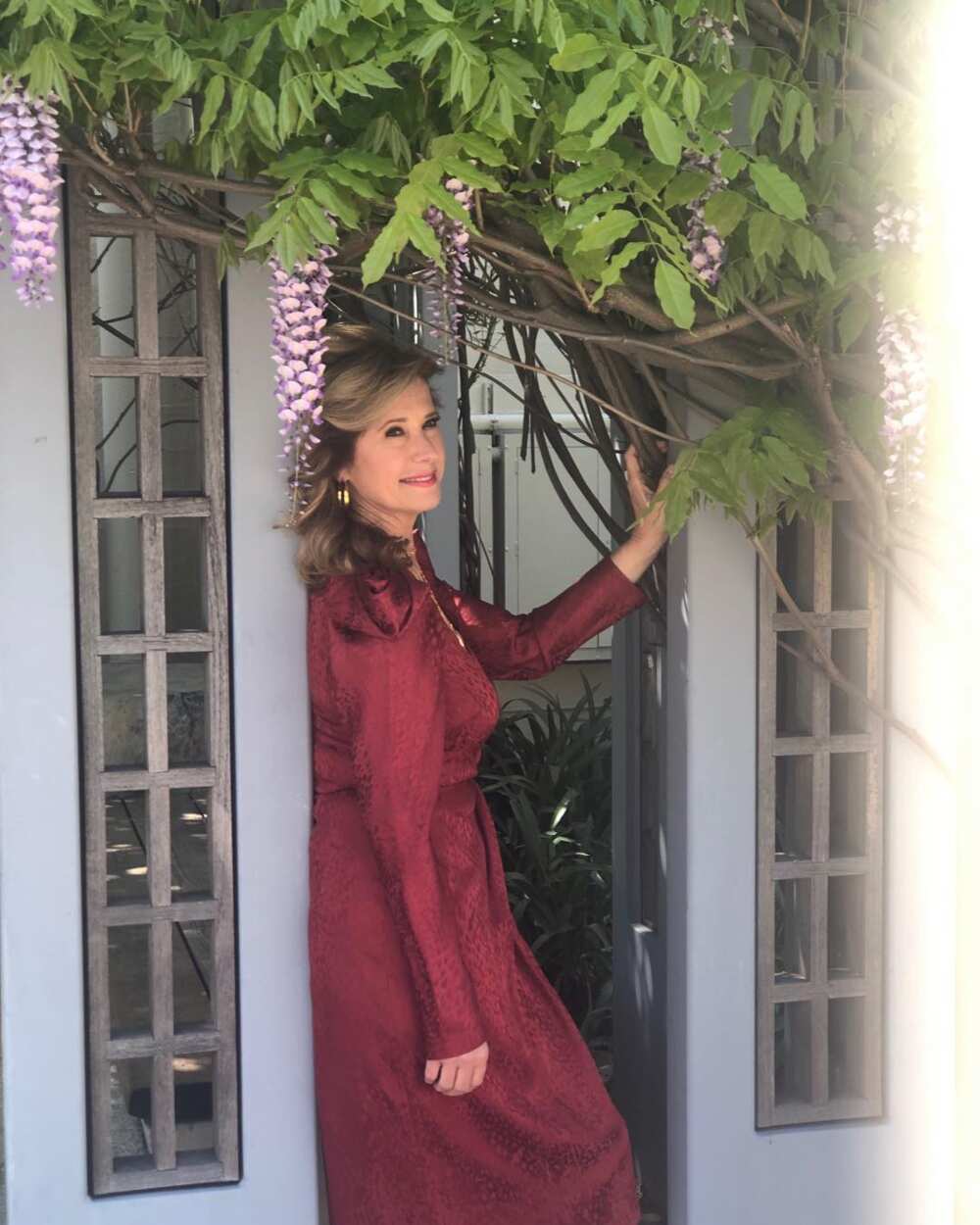 Appearance as herself
Nancy has graced the following productions with appearances as herself.
2020 FOX Winter Preview
Entertainment Tonight (2018-2020)
The Talk (2012-2020)
The 26th Annual Screen Actors Guild Awards (2020)
Access Hollywood (2020)
The 25th Annual Screen Actors Guild Awards (2019)
Celebrity Page (2018)
Access Daily (2018)
The Greatest 80s Movies (2014)
Home & Family (2013)
The Chew (2011)
The View (2011)
The Late Late Show with Craig Ferguson (2008)
Whatever Happened To? (2008)
The 29th Annual People's Choice Awards (2003)
The Late Late Show with Craig Kilborn (1999-2002)
The Rosie O'Donnell Show (1996-1999)
Late Night with Conan O'Brien (1996)
The Tonight Show with Jay Leno (1995-1996)
Night of About 14 CBS Stars (1996)
Late Show with David Letterman (1995)
The Movie Awards (1991)
Live with Kelly and Ryan (1990)
The Joan Rivers Show (1990)
Nominations
According to Nancy Travis - IMDb awards page, the actress has been nominated for three awards so far.
Prism Awards
In 2008, she was nominated for a Prism Award under the Performance in a TV Movie or Miniseries category for her role in The Party Never Stops: Diary of a Binge Drinker (2007).
Screen Actors Guild Awards
In 2020 and 2019, the actress, together with other cast members of The Kominsky Method, was nominated for a SAG award under the Outstanding Performance by an Ensemble in a Comedy Series category.
What is Nancy Travis net worth?
According to Celebrity Net Worth, Nancy Travis is worth $2 million.
Nancy Travis family
Nancy Travis husband is Robert N. Fried, an American film producer, screenwriter, studio executive and media entrepreneur. The couple got hitched in 1994 and have two children together. Their sons, Jeremy and Benjamin, were born in 2001 and 1998 respectively.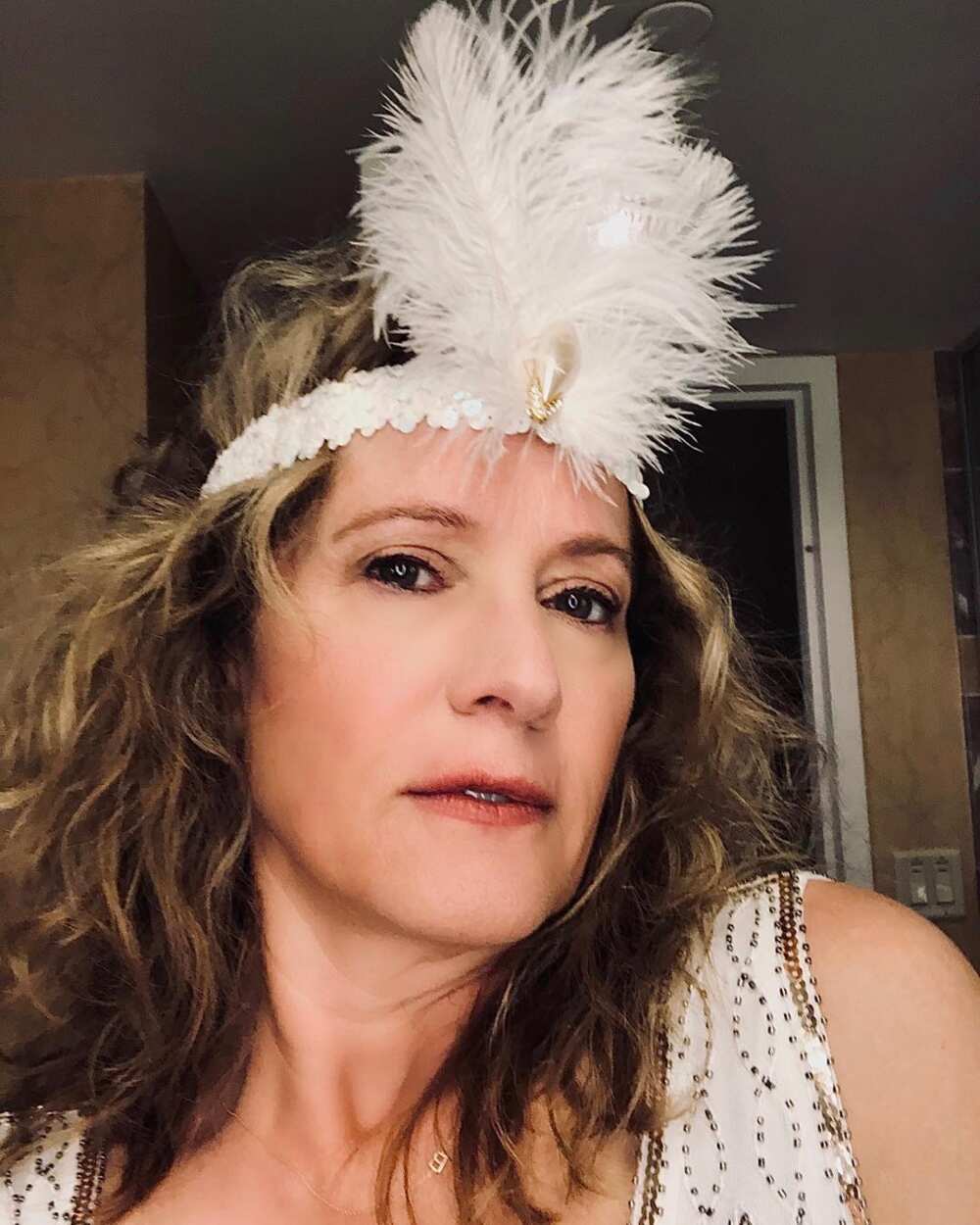 Social media
The actress has a Twitter account with 44.2k followers to date. She joined the platform in May 2015.
Twitter is the only social media platform that the actress uses. In an interview with TV Insider published on 19th April 2019, the actress was asked about the kind of fan responses she received most over the past season of Last Man Standing, to which she replied,
I'm on Twitter — it's the only social media that I'm on — and I put out a little tweet saying "open the chardonnay because Vanessa loves her wine," and quickly hundreds of people [were] liking the tweet and celebrating [with comments like] "can't wait," and "don't think I could live without it" and "I really love to wind down my day and be entertained by this show." Especially hearing a lot of people saying "it's just great to have something that we can laugh at and laugh with" in these times when not a lot of people are laughing.
Frequently Asked Questions about Nancy
Get to know the actress even better by going through some of the most popular questions asked about her.
1. Who is Nancy Travis husband?
Robert N. Fried is the actress' hubby. They got married in 1994 and have two sons together.
2. Where did Nancy Travis go to college?
She went to New York University and graduated with a BA in Drama.
3. How old is Nancy Travis?
She is currently 58 years old as she was born on 21st September 1961.
Nancy Travis quotes
To wait for hours to buy a train ticket or to see a doctor is accepted as a normal way of doing things. Privacy is not a great preoccupation, and this is a very crowded country.
I love zoo sanctuaries.
The alarming thing in China is the almost total absence of primary care. Even in cities, there are no independent doctors' offices or neighborhood clinics, so people have to go to the hospital for every health care need.
I wish my real life could be as simple and scripted as it is on television.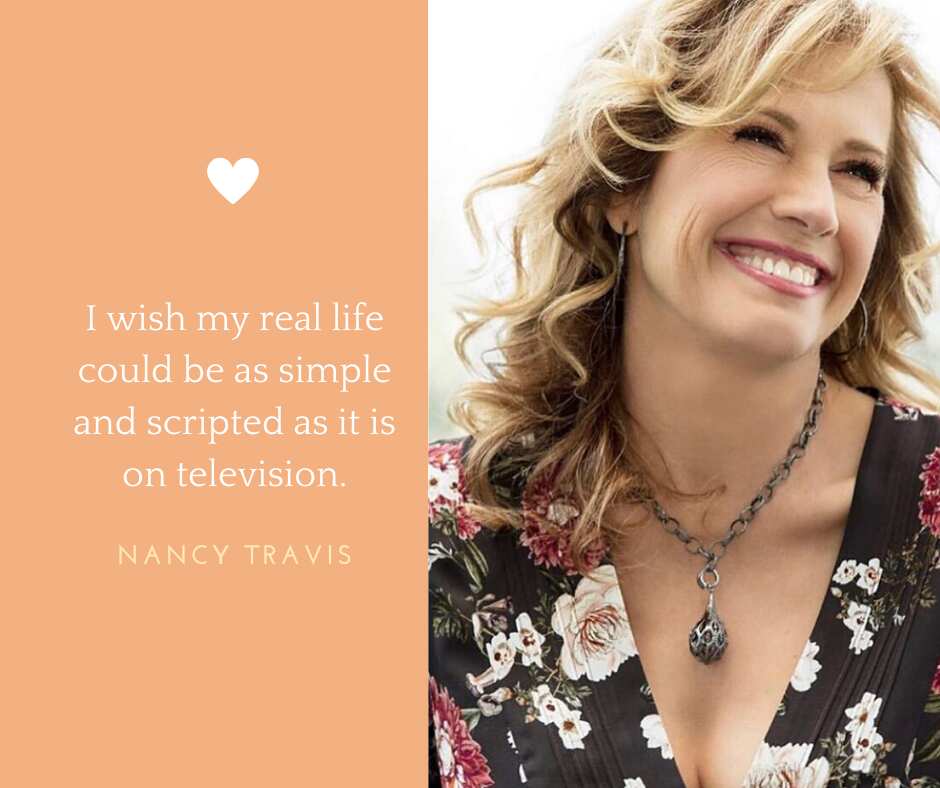 The Bill Engvall Show (2007) is a comedy about a middle-class family in the Midwest. It's a great family show to watch if you want to laugh and unwind.
On the 100 episode of Last Man Standing (2011): It is very surreal that we hit 100 episodes because it feels as if it flew by. It doesn't feel old. It still feels new. That's due largely to this group, the cast and Tim. I still think we could do another 100.
I want to do a show about a woman who's juggling a career with a relationship.
I really enjoy doing sitcom television. It allows me to stay in Los Angeles and spend more time with my husband and kids.
On her favorite episode of Last Man Standing (2011): I don't know if there is a specific moment that I could say, 'This episode or that episode.' Frankly, what ends up happening is you get so involved in an episode shooting and then it ends and you can't remember a single thing about it. Look at the photographs on the wall over there of the different seasons. It was hard to remember any of those episodes.
I've probably said that in every feature I've been in I've been repeatedly defined as the girlfriend or wife.
With a long list of acting credits to her name, Nancy Travis surely makes it to the list of actresses with a significant impact on the Hollywood industry. The thespian is truly a representation of talent at its best.
Source: Legit.ng