Michael K. Williams bio: Scar, wife, net worth, Lovecraft Country
Michael K Williams is an American actor best known for his remarkable role as Oscar on The Wire, which ran for five seasons on HBO. His portrayal of a gay, shotgun-toting "hood Robin Hood", who stole from dealers to give to the poor brought him international attention and he was even Barack Obama's favourite character. But, the role also drove him to begin experimenting with drugs, and eventually got him evicted from his Brooklyn housing project. Today, Williams has his life back on track, and he is featured in the new HBO series Lovecraft Country.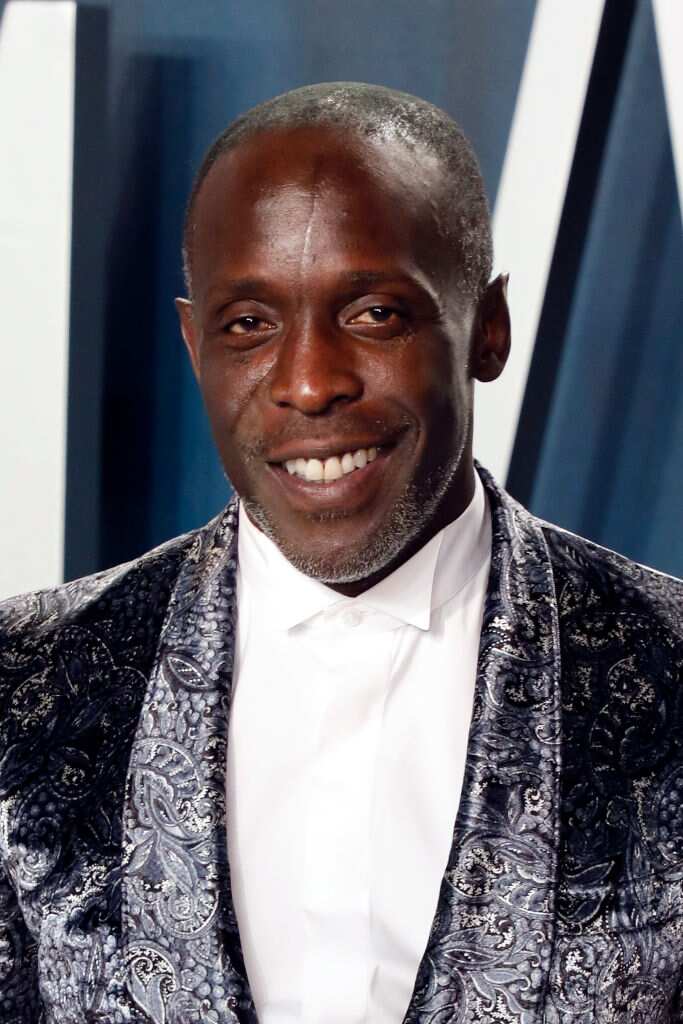 Williams is an actor, philanthropist, and an icon. The celebrity has gone through a lot in his life, but today, he is one of the most celebrated entertainers on the face of the planet. His biography will show you why.
Michael K. Williams profile summary
Birth name: Michael Kenneth Williams
Date of birth: November 22, 1966
Birthplace: Flatbush, Brooklyn, New York City, New York, USA
Height: 5' 10" (1.78 m)
Weight: 76 kg
Zodiac sign: Scorpio
Eye colour: Dark Brown
Occupation: Actor, Voiceover Artist, Producer
Father: Booker T. Williams
Paternal grandfather: Primus/Primas Williams
Paternal grandmother: Anna J. Murrell/Murell
Ethnicity: Black
Years active: 1996 to present
Trademark: Michael K Williams scar
Background and early life
Williams was born in Brooklyn, New York as the youngest of 10 children. His father, Booker T. Williams, was an African-American from South Carolina while his mother was from Nassau.
Michael attended George Westinghouse Career and Technical Education High School and later enrolled in the National Black Theatre in New York City.
The actor was molested during his adolescence, and this incident scarred him emotionally and resulted in a troubled teenage life. He had low self-esteem and often sought help and consolation from the church.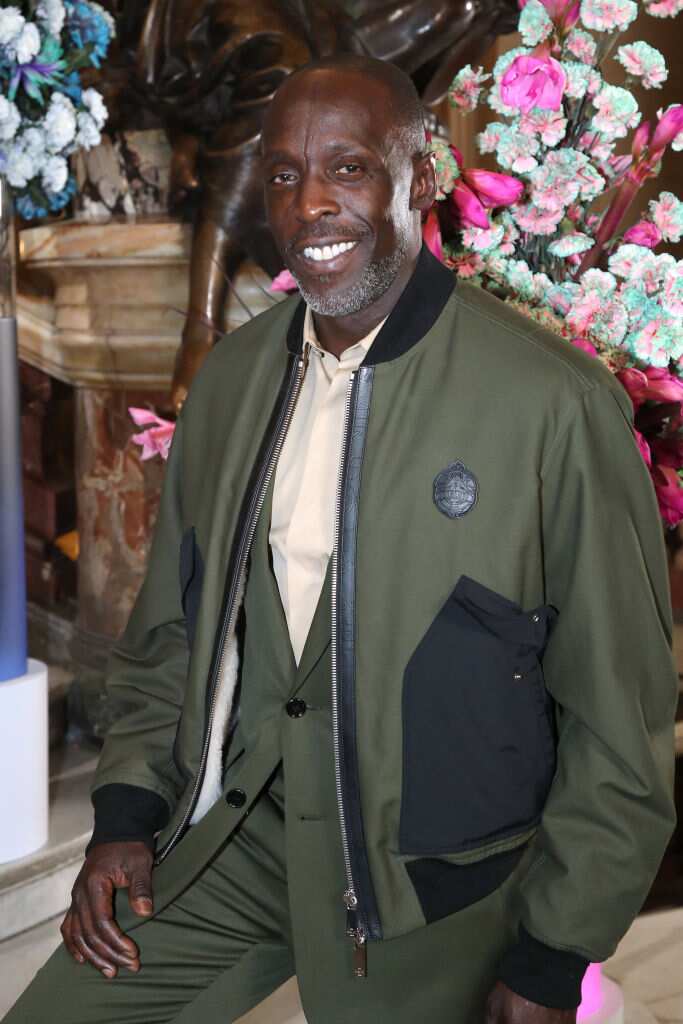 After getting in some trouble as a youth, he enrolled in school and got a job at a pharmaceutical company.
Inspired by Janet Jackson's Rhythm Nation 1814, he left school and quit his job against the wishes of his family to pursue a career as a dancer. During a year in which he was intermittently homeless, Williams "pounded the pavement," visiting record labels and dance studios looking for work.
He eventually got a job as a background dancer on a music tour, which led to more work appearing as a dancer in videos and on tours, as well as some modelling work
Michael K Williams dancing career
Williams began his career as a performer by dancing professionally at age 22. After numerous appearances in music videos and as a background dancer on concert tours for Madonna and George Michael, he decided to seriously pursue acting, having been encouraged to do so by rapper Tupac Shakur.
As a dancer, Michael appeared in more than 50 music videos.
Acting career
The celebrity participated in several productions of the La MaMA Experimental Theatre, the prestigious National Black Theatre Company, and the Theater for a New Generation directed by Mel Williams.
He is best known for his remarkable work as Omar on The Wire, which earned him high praise and made Omar one of television's most memorable characters.
Today, he features as Montrose Freeman in the new HBO drama Lovecraft Country.
To date, the actor has over 100 acting credits to his name.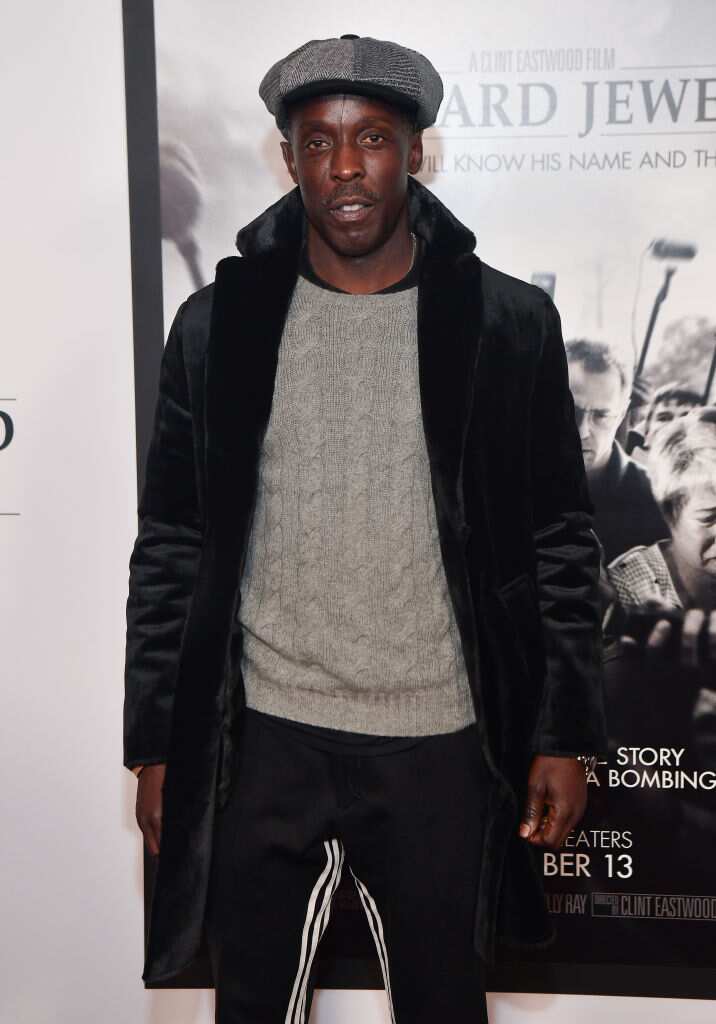 Michael K. Williams TV shows
The actor has appeared in the following TV shows:
Vital Signs (filming) - Negativity
Lovecraft Country (2020) - Montrose Freeman
F Is for Family (2017-2020) - Smoky / Smokey / Smoky Greenwood
When They See Us (2019) - Bobby McCray
Last Week Tonight with John Oliver (2019) - Richard Sackler
The Guest Book (2018) - Gabe
Hap and Leonard (2016-2018) - Leonard Pine
When We Rise (2017) - Ken Jones
The Night Of (2016) - Freddy Knight
The Spoils Before Dying (2015) - Rock Banyon
Boardwalk Empire (2010-2014) - Chalky White
Lucas Bros Moving Co (2014) - Satan / Nigerian Dude
High School USA! (2013) - Lucius
Walk This Way (2013) - Rev. Daniels
Community (2011-2012) - Professor Marshall Kane
Aqua Teen Hunger Force (2011)
Taking on Tyson (2011) - Narrator
Detroit 1-8-7 (2011) - Clarence Warrenton
Behind the Steve (2010)
CSI: Crime Scene Investigation (2005-2010) - Laurent / Paul / Ronnie
Law & Order (1997-2009) - Charles Cole / Marcus Cole / Delmore Walton
The Philanthropist (2009) - Dax Vahagn
CSI: NY (2008) - Reggie Dunham
Human Giant (2008) - Chris Barksdale
The Wire (2002-2008) - Omar Little
The Kill Point (2007) - Quincy
Six Degrees (2006-2007) - Michael
Law & Order: Special Victims Unit (2003-2006) - Victor Bodine / Double-D Gamble
Boston Legal (2005) - Randall Kirk
Alias (2005) - Roberts
Third Watch (2002) - Cop #1
The Sopranos (2001) - Ray Ray
Deadline (2001) - Darin
Michael K Williams movies
He has also featured in these movies:
Body Brokers (post-production) - Wood
Critical Thinking (2020) - Mr. Roundtree
Arkansas (2020) - Almond
About The People (2019) - The Senator
Father (2019) - Grandfather
Motherless Brooklyn (2019) - Trumpet Man
The Red Sea Diving Resort (2019) - Kabede Bimro
SuperFly (2018) - Scatter
The Public (2018) - Jackson
Above the Noise (2017)
Assassin's Creed (2016) - Moussa
Against the Wall (2016) - Man
When the Bough Breaks (2016) - Roland White
Ghostbusters (2016) - Agent Hawkins
Triple 9 (2016) - Sweet Pea
The Land (2016) - Pops
Captive (2015) - Lt. John Chestnut
Bessie (2015) - Jack Gee
Marilyn Manson: The Mephistopheles of Los Angeles (2015)
Anesthesia (2015) - Jeffrey
Ghostface Killah: Love Don't Live Here No More (2014)
The Gambler (2014) - Neville Baraka
Inherent Vice (2014) - Tariq Khalil
Kill the Messenger (2014) - Ricky Ross
Time Out of Mind (2014) - Mike
The Purge: Anarchy (2014) - Carmelo
RoboCop (2014) - Jack Lewis
They Die by Dawn (2013) - Nat Love
12 Years a Slave (2013) - Robert
Snitch (2013) - Malik
Trapped in the Closet: Chapters 23-33 (2012) - James
You're Nobody 'til Somebody Kills You (2012) - Ad
LUV (2012) - Detective Holloway
The Cookout 2 (2011) - Cable Guy Mike
Life During Wartime (2009) - Allen
The Road (2009) - Thief
A Day in the Life (2009) - Killer Mike
Addicts (2009) - Lil J
A Kiss of Chaos (2009) - Demetrius
The Perfect Age of Rock 'n' Roll (2009) - Sonnyboy
Wonderful World (2009) - Ibu
Tell Tale (2009) - Acherton
Brooklyn's Finest (2009) - Red
Miracle at St. Anna (2008) - Tucker (Scared Soldier)
The Incredible Hulk (2008) - Harlem Bystander
Gone Baby Gone (2007) - Devin
I Think I Love My Wife (2007) - Teddy
5up 2down (2006) - Terance
The Bondage (2006) - Willie
Lackawanna Blues (2005) - Jimmy
Broke Even (2000) - Kenny
Bringing Out the Dead (1999) - Drug Dealer
MugShot (1996) - Rumor
Bullet (1996) - High Top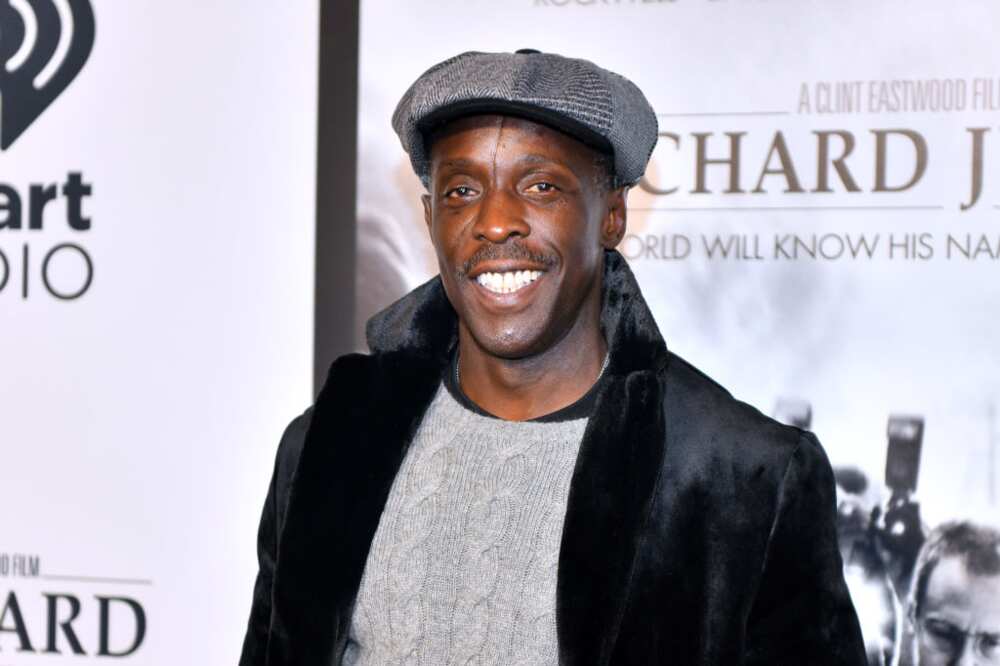 Awards
The actor has 12 wins and 24 nominations to his name. He has won the following awards:
AAFCA TV Honors (2019) - Best Ensemble for When They See Us
Black Film Critics Circle Awards (2013) - Best Ensemble for 12 Years a Slave
Black Reel Awards for Television (2019) - Outstanding Supporting Actor, TV Movie/Limited Series for When They See Us
Film Independent Spirit Awards (2015) -Robert Altman Award for Inherent Vice
Gotham Awards (2017) - Made in New York Award
NAMIC Vision Awards (2015, 2013) - Best Performance - Drama for Boardwalk Empire
Online Film & Television Association (2019) - Best Ensemble in a Motion Picture or Limited Series for When They See Us (2019)
San Diego Black Film Festival (2014) - Best Short Film for The Devil Goes Down
Screen Actors Guild Awards (2012) - Outstanding Performance by an Ensemble in a Drama Series for Boardwalk Empire
Southern Shorts Awards (2016) - Award of Excellence for Acting in The Devil Goes Down
Michael K Williams net worth
According to Celebrity Net Worth, Michael has a net worth of $5 Million.
Michael Kenneth Williams scar: What happened to Michael K face?
One of the celebrity's trademarks is his signature Michael K. Williams scar.
His large facial scar is the result of a bar fight he got involved in on his 25th birthday. He got into a barroom brawl in which an adversary cut his face and neck with a razor. One cut came close to his jugular vein and nearly killed him.
According to Williams, the scar helped to launch his acting career. Within months of the incident, photographers were stopping him on the street, asking him to pose. He began getting more calls to do music videos, which led to some minor work playing a thug in TV shows.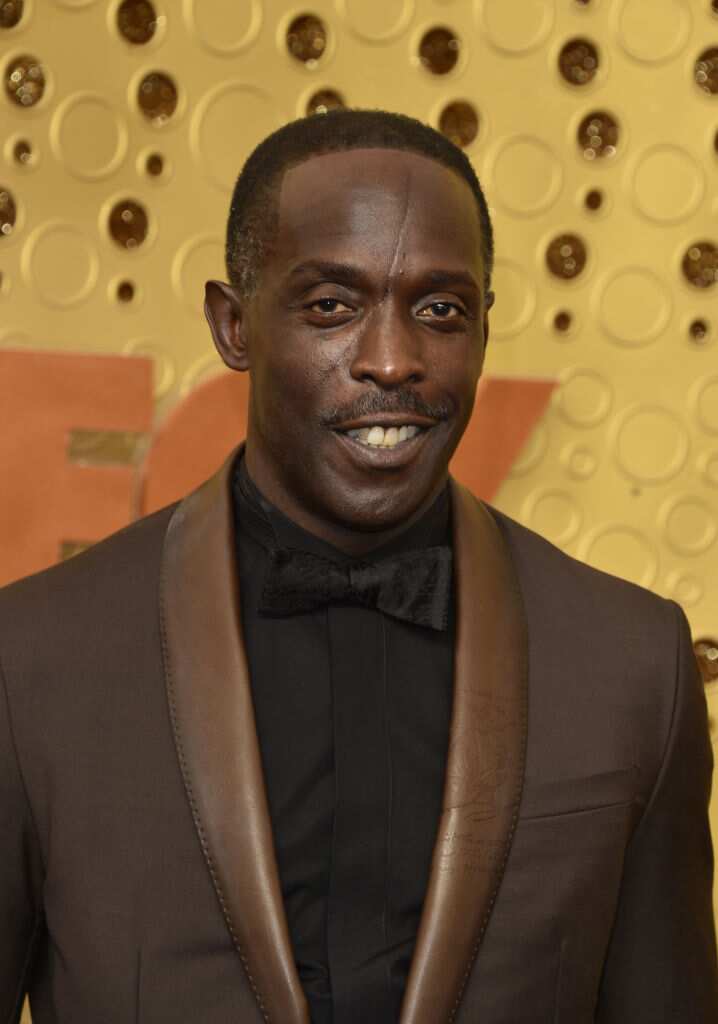 Relationship
In 2019, actress Tasha Smith shared a photo of herself and Williams snuggling up to each other while calling her boyfriend "the love of my life."
She went on gushing about Williams as she wrote in the caption,
"Nothing makes me happier!!!!! The love of my life @bkbmg this man gives me goose bumps!!!!!
Although Tasha is not (yet) Michael K. Williams wife, the two seem to be happy together.
Is Michael K Williams gay?
There were some Michael K. Williams gay rumours until the birth of his son, Elijah Williams, from one of his girlfriends.
There are no available details about who the mother of Elijah Williams Michael K. Williams son is.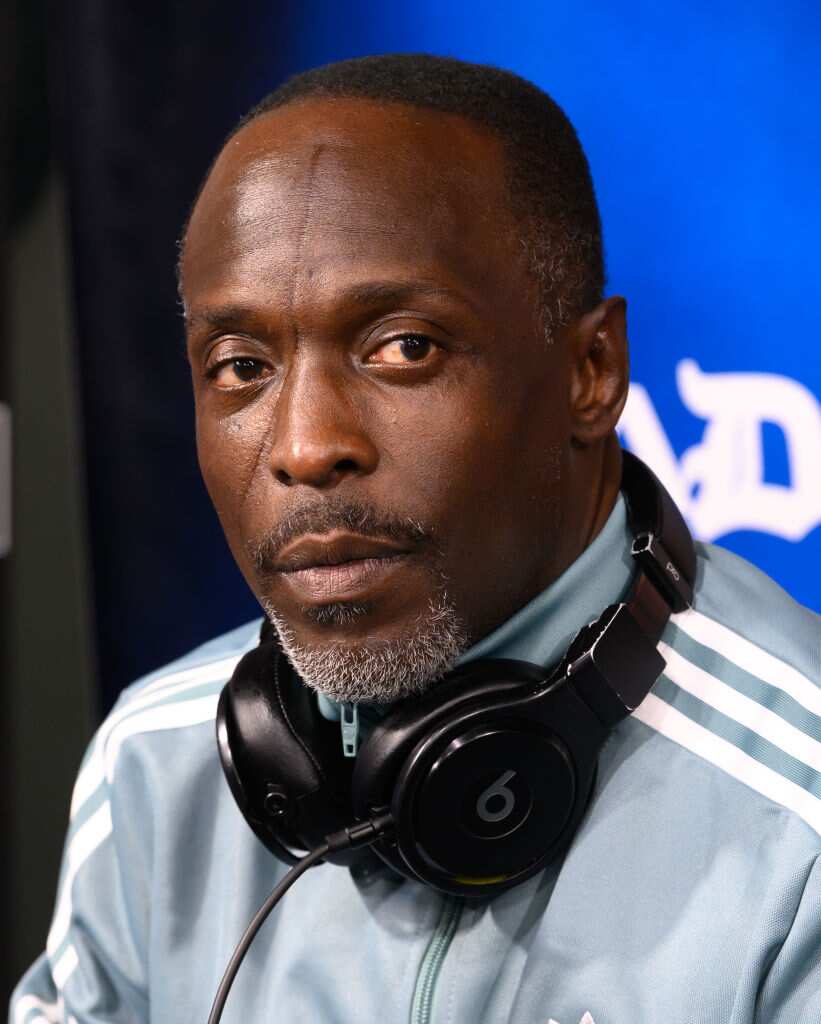 Ethnicity
The actor is of African-American descent on his father's side and has African-Bahamian roots on his mother's side.
Michael K. Williams is one of the greatest actors of his generation. Not only is he talented, but he also oozes some sort of charisma that endears him to many.
READ ALSO: Joaquina Kalukango bio: Age, parents, boyfriend, Lovecraft Country
Legit.ng recently reported about the life of Joaquina Kalukango, an actress known for Lovecraft Country (2020), Instinct (2018), and One Night in Miami (2020).
The celebrity is also a theatre actress. Her Broadway credits include The Color Purple, Holler If Ya Hear Me, and Godspell. Off-Broadway, Kalukango has appeared in Our Lady of Kibeho (Signature), Antony and Cleopatra (The Public Theater and Royal Shakespeare Company), Emotional Creature (Signature and Berkeley Rep), Hurt Village (Signature), and Rent (NWS).
Source: Legit.ng